Restaurant Brighton's guide to
YOUR LOCALS GUIDE TO CAFÉS IN HOVE
Cafes in Hove have plenty to offer the discerning cafe goer. Things might be a little less hipster than Brighton overall but, the opportunities for great coffee, fantastic baked goods, and a lush selection of alcohol to go with your breakfast or brunch there is plenty to love.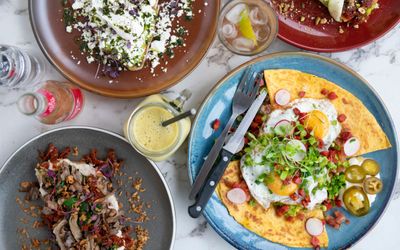 Hove isn't short of fantastic places to lunch. However, it's not everywhere that can claim that they were the first on the block to offer a bunch, boast south facing alfresco dining and promise to provide stunning meals made of the freshest local ingredients. Baked can! If you need more to tempt you through the door, then here you'll be greeted with a hospital smile, have the choice of an alcoholic accompaniment to your lunch and you can tuck into some of the most tantalising pastries on the block. 
Small Batch Coffee is one of Brighton's local triumphs. Starting as a single cart at Brighton Station the coffee shop has expanded throughout Sussex. In Hove there are branches in Goldstone Villas and Wilbury Road. Goldstone Villas also serves cooked brunch, while locally made pastries, savories and sandwiches are available at all Small Batch shops.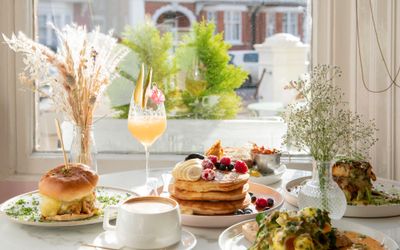 Oeuf Café on Third Avenue, Hove is a stylish and relaxed cafe, serving breakfast, brunch, lunch, local teas and coffee and wine. There's outdoor seating at the front and a secret garden at the back. The decor is stylishly turned out with a definite Parisian feel and there's a separate lounge area if you just fancy stopping by for a coffee or a cocktail. 
Owned by local celeb Norman Cook (Fatboy Slim), Big Beach Cafe is a family friendly venue on the Hove seafront. Take a break from time doing watersports at Hove Lagoon, watch on over the play area with coffee (or wine or beer) in hand or fuel up after fun on the beach. Big Beach Cafe is a fun take on the beachside cafe with freshly prepared classic cafe food with modern additions.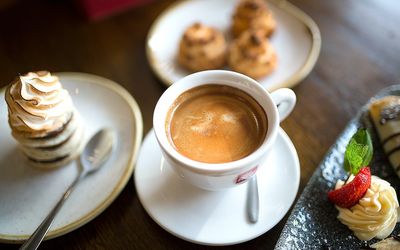 Cafe Malbec is sister venue to steak restaurant Latinoamerica. The cafe specialises in Argentinian cuisine and wines, and is also a bottle shop. The brunch offering has classic South American dishes such as empanadas, chimichurri and dulce de leche. Then they also stick their Argie spin on  the classic Full Eglish.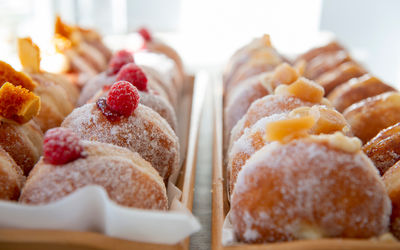 Flour Pot cafes are liberally sprinkled throughout Brighton and Hove, thanks to their delicious freshly baked goods and Instaworthy interiors. They have venues in Portland Road, Dyke Road and First Avenue in Hove. So you're never far away from a fresh coffee, delicious pastry or artisan sourdough sandwich and a photo opportunity.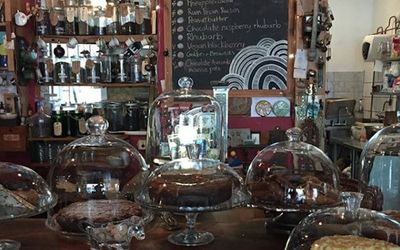 Salvage Cafe combines Hove's passion for coffee and collectables over two floors of rummaging paradise. They serve fair-trade coffee and over 30 loose leaf teas alongside fresh homemade cakes.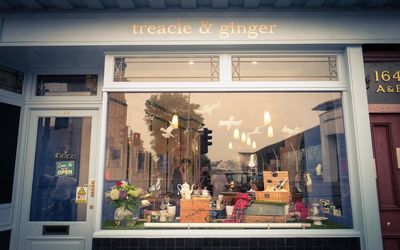 Treacle and Ginger is a arts and crafts retail space with takeaway teas and coffees and tasty homemade cakes. If you're in the market for some arts and crafts or tasty treat, you'll find something here to meet your tastes. There's a small outdoor seating area at the back of the shop where you can enjoy your brew on nicer days. 
Cafes in Brighton and more