Top 20 Brunch Venues in Brighton
Brunch culture is increasing in popularity, as a meal it sits between breakfast and lunch both in timing and style. More venues are offering brunch as a celebratory type of dining with bottomless prosecco or cocktails as an option, while others maintain that it is a staple of lazy weekends. The winners of this category embody a lively social vibe accompanied by healthy portions of quality food.
Toasty Visuals sponsored this year's Best Brunch category.
This Queen's Park cafe has secured itself a serious reputation for brunch, attracting brunchers from all over Brighton and Hove. Running with the tagline #BrunchLikeABoss, you were willing to climb the hills of Hanover to declare Starfish and Coffee the brunch Don, once again.
Situated in the North Laine, Moksha Caffe is a family-friendly quality cafe that boasts a money-back guarantee on their homemade hash browns. That's a bold brunch statement that you were happy to endorse with thousands of satisfied votes flooding in for this two-time BRAVO champion.
Moksha Caffe won this year's BRAVO for best cafe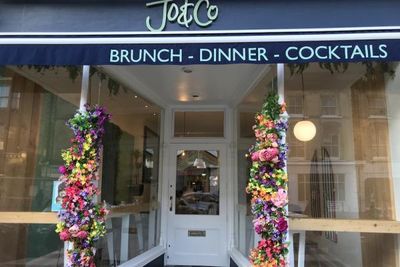 Jo and Co
Taking inspiration from the dishes served in the Land Down Under, you thought Jo & Co was top-notch when it came to brunch. Australia and New Zealand are famed for their brunch culture. And now we know, by public recommendation, we can get the same standard while saving on air miles and carbon footprint by simply visiting Hove.