Rockwater in Hove – Beachside Hospitality
Rockwater is Hove's answer to a community and lifestyle hub that gives locals access to social, cultural and recreational resources in a stunning sea-facing restaurant setting near Hove Lagoon. With multiple venues attached to the impressive decked building, which aptly resembles a boat, there is no shortage of choice at Rockwater Hove. Offering variety, fully accessible spaces and with friendly facilities in abundance, this Hove restaurant provides a space for making memories with loved ones, friends and colleagues. The rich programme of events that runs alongside the multi-venue's impressive hospitality offering is another reason to visit them. 
Beachside Rockwater
Take a stroll along Hove's beach-skirting promenade and you'll be swept away by the stunning coastal views. Rockwater with its idyllic positioning, offers the perfect spot for a pit-stop or grab-and-go treat from one of the six sea facing shacks. All six offer something delicious for you to enjoy, whether it is coffee and cake, ice cream and seafood in the summer, or mulled cider and warmers in the winter. 
The Shack's open hours are weather dependent so play it safe if it's raining and phone ahead.  
Rockwater Marquee Bar
With a capacity of 80, the Rockwater Marquee Brighton Bar is a great place for gatherings. Set near the lawn to the rear of the building the marquee is tucked neatly away from the coastal elements. Equipped with heaters and several screens, you'll be able to enjoy popular sports events in the comfort of the grounds. There's a great drink selection from the seafront bar and should you get peckish pizza's are available to order. The marquee also houses three static ski gondolas that can be booked for parties of up to six. During warmer months the bar is moved to the lawn, where you can enjoy deck chairs and picnic areas alongside lawn games and activities.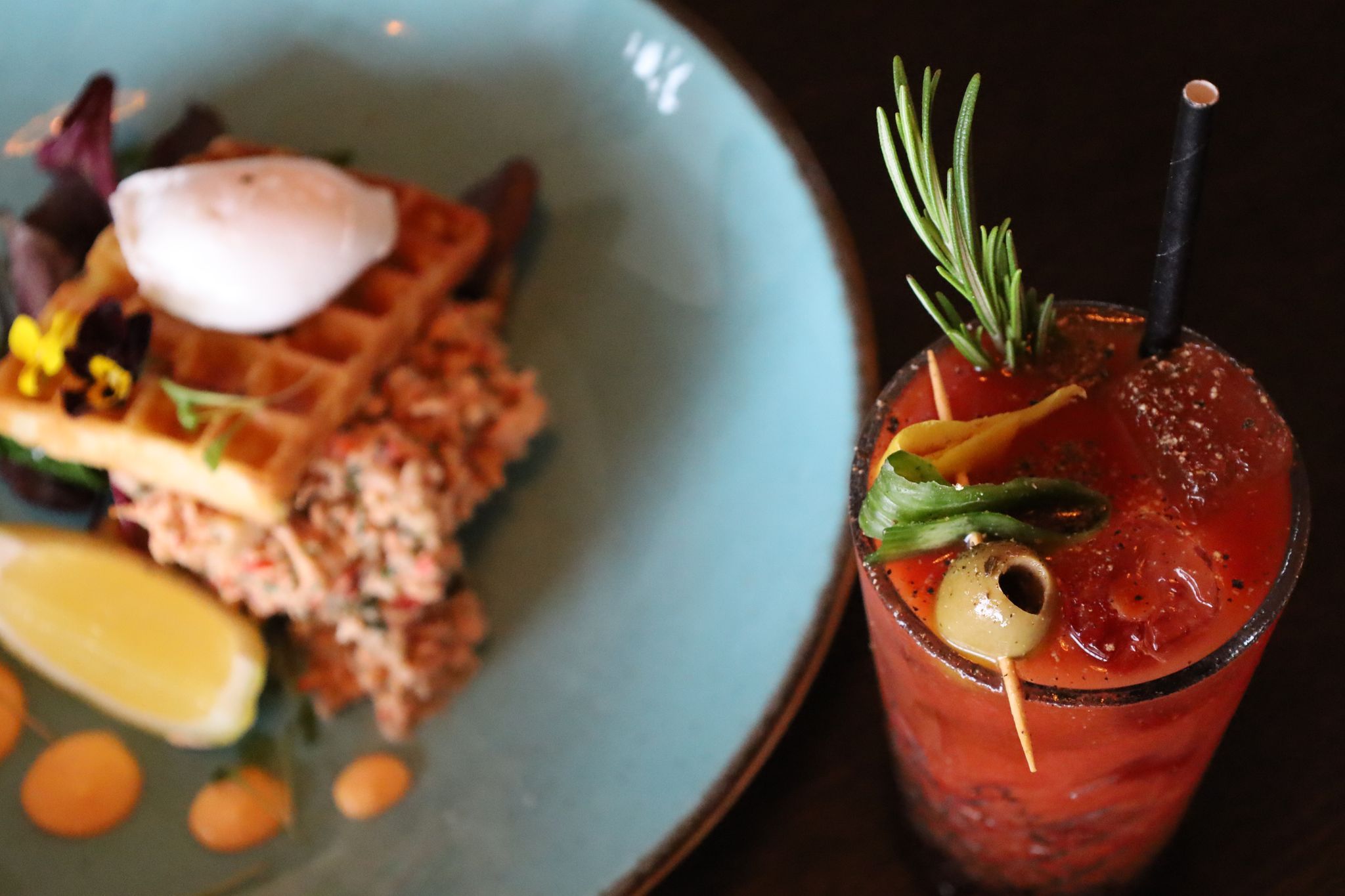 The Marquee Bar is open every day from 8:30am – 10pm. 
The Lodge at Rockwater Hove
Set on the lawn to the rear of Rockwater, the Lodge is a luxurious lounge space with a Hove cafe-style offering. The Lodge provides a comfortable setting to enjoy the best of Rockwater's patisserie, baked goods and pizzas. As well as stunning lawn views and a retractable roof for summertime alfresco sessions. The Lodge, as with the whole of Rockwater, is a laptop friendly space, they're also very welcoming to all children and dogs, so if you're looking for a spot to stop with your four legged friends or little one then this beachside retreat is a great option.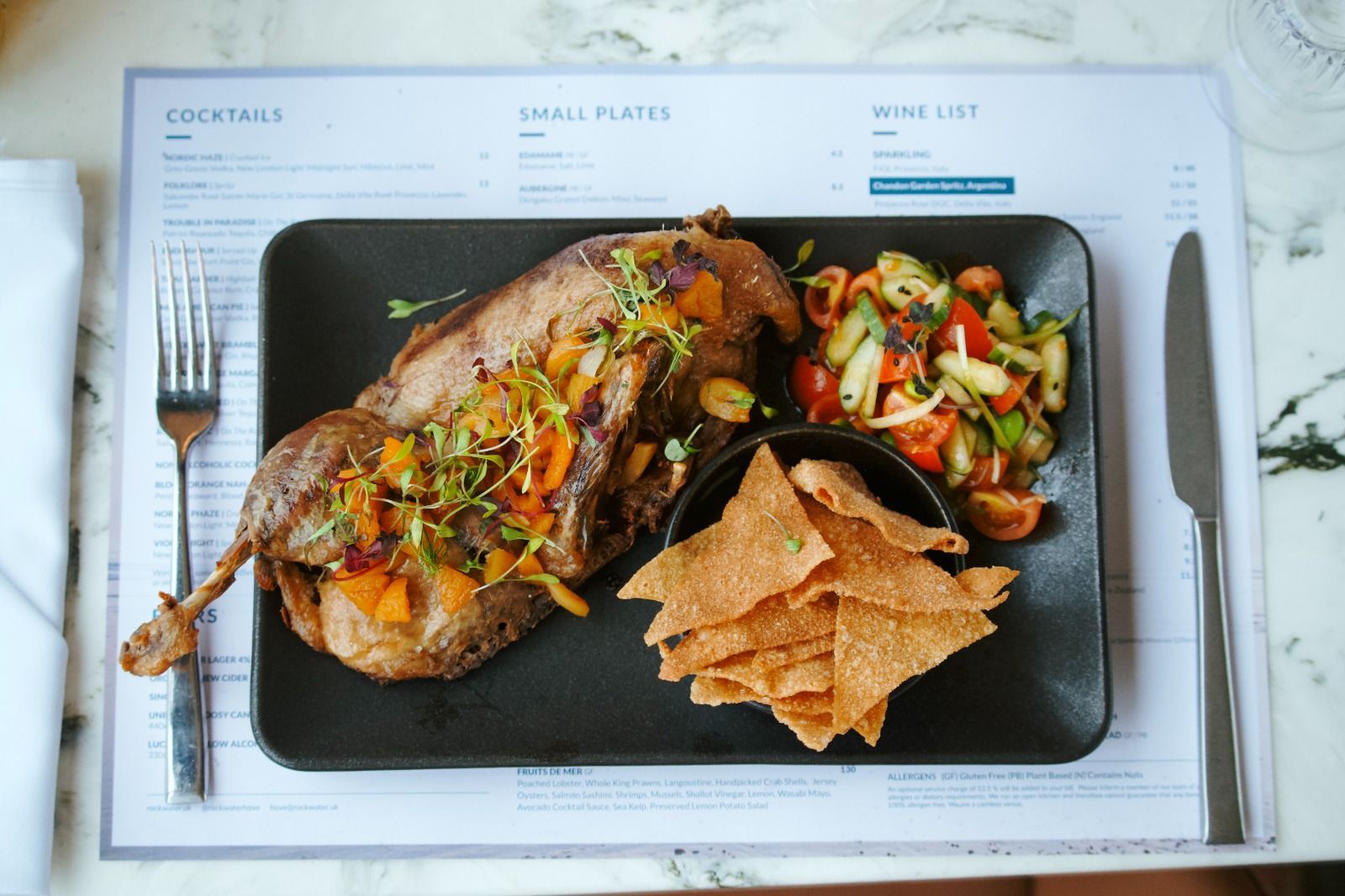 Open 8:30am – 10:30pm subject to events and private parties. 
Bar and Kitchen
Rockwater's promenade level venue is The Bar and Kitchen. The inviting space is illuminated with natural light, abundant with sea view seating and balanced with a cosy lounge-style section with an open fire and a restaurant seating area. The food offering is gastro-pub classics, done well, with local (where possible) and quality (always) ingredients. Fish and chips is one of our favourites.  You'll find good options for both meat and plant-based dinners, as well as a healthy and good value Brighton kid's menu for the little ones. This space is very popular, and booking is advisable. 
The all-day menu is available in the Bar and Kitchen on Monday – Friday from 12pm – 9:30pm. A Brighton Brunch is on offer at the weekends from 8:30am – 4pm. Pizza from 4pm – 5pm and then at 5pm the all-day menu returns until close.
The Roof Terrace at Rockwater
Perhaps the cherry on top of the exceptional and varied offering available at Rockwater Hove is the sea facing roof terrace. The glass fronted space is sensational. Offering the most spectacular views of the coast and an experience of excellent hospitality. Everything from the scent to the lighting has been measured masterfully in this space and it's remarkable to enjoy whatever the weather, but of course, nothing beats sipping on bubbles and cocktails while digesting the stunning view of the sea.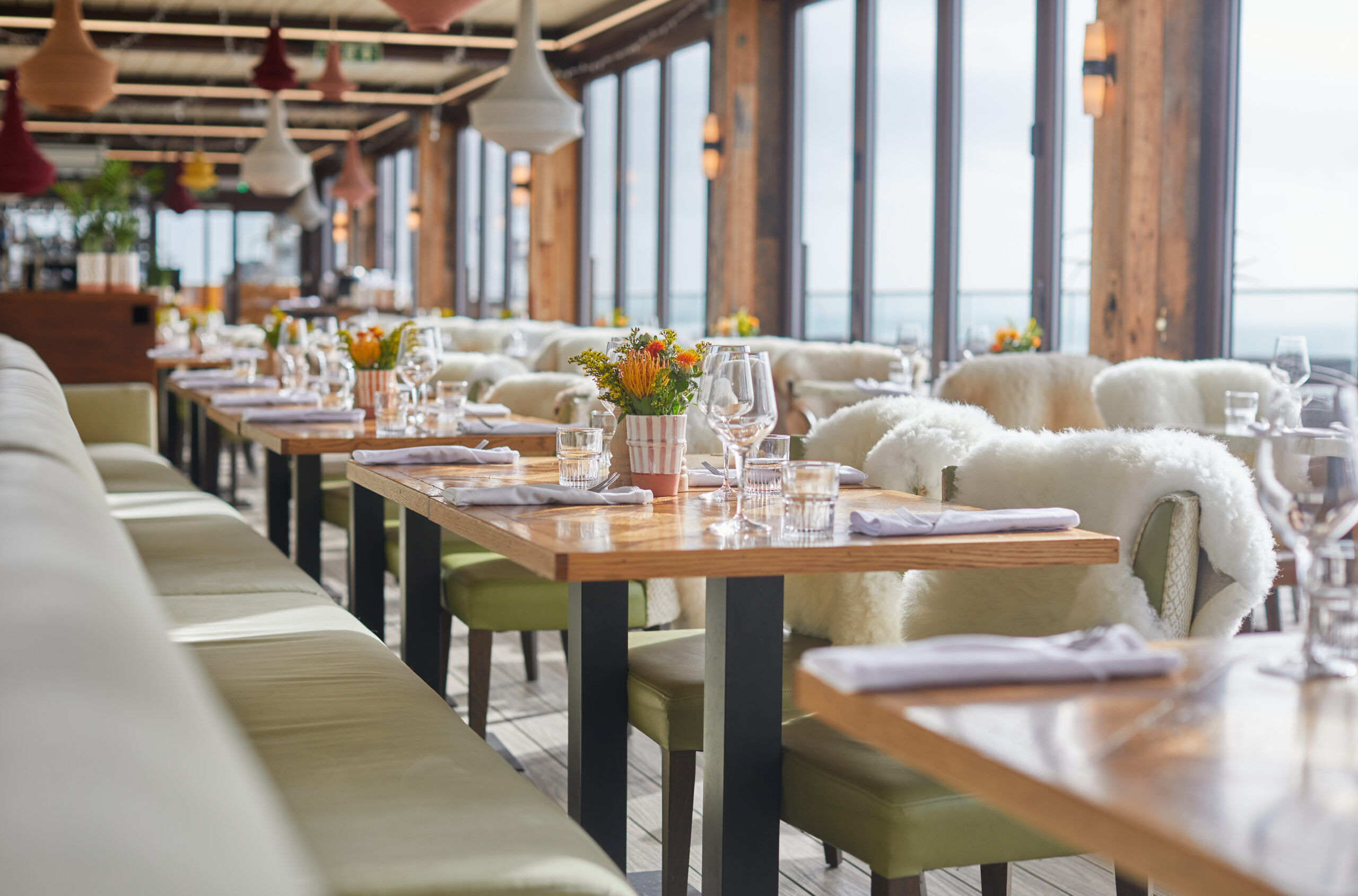 Outside inside at Rockwater Hove
The space at Rockwater Hove is set up seasonally, and during the warmer months, it benefits from having a fully retractable roof and glass French doors that can be opened to the sea facing balcony. This creates the full Brighton and Hove alfresco dining experience and is ideal for those of you who wish to lounge under the summer sun. In the winter you'll find a more cosy affair with fairy lights and sheep pelts to keep you snug and a log burner to warm your toes by.
Feast among the Gods
From the food, you can enjoy seasonal, seafood and Asian inspired small plates and sharing plates. The menu at Rockwater Hove is largely gluten-free, and there are a few plant-based options for vegan diners.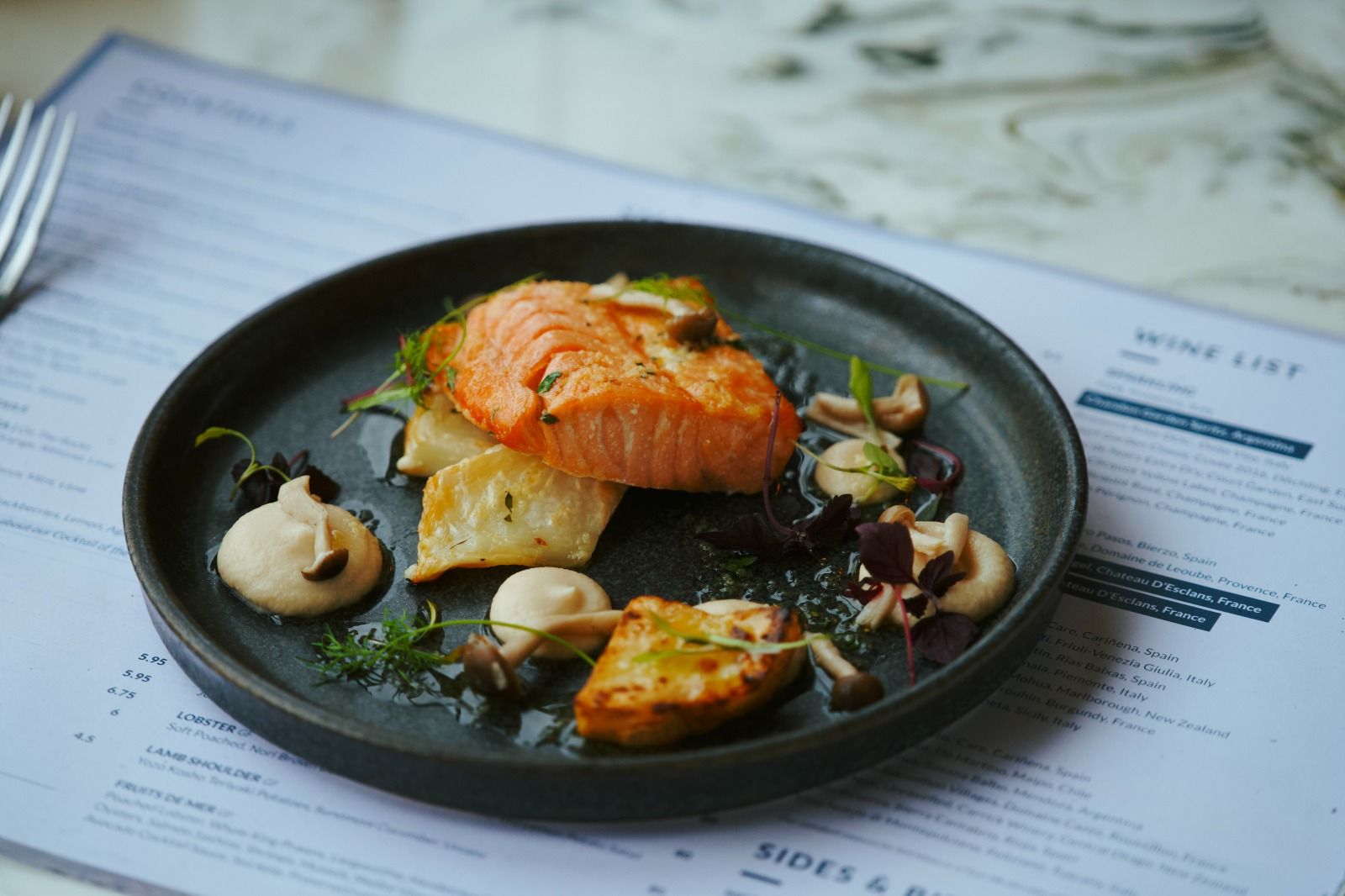 Drinks on the Terrace range from spirit-led classics and signature cocktails, and a good selection of beers and ciders are also available. From the wine, you can expect International excellence, as well as an impressive selection of sparkling wines and Champagne. 
Open Water
Rockwater restaurant in Hove, while being fully inclusive to everyone also offers a subscription alternative. Becoming a friend of Rockwater and an Open Water member will open up a whole array of other exciting benefits for you to enjoy all year round.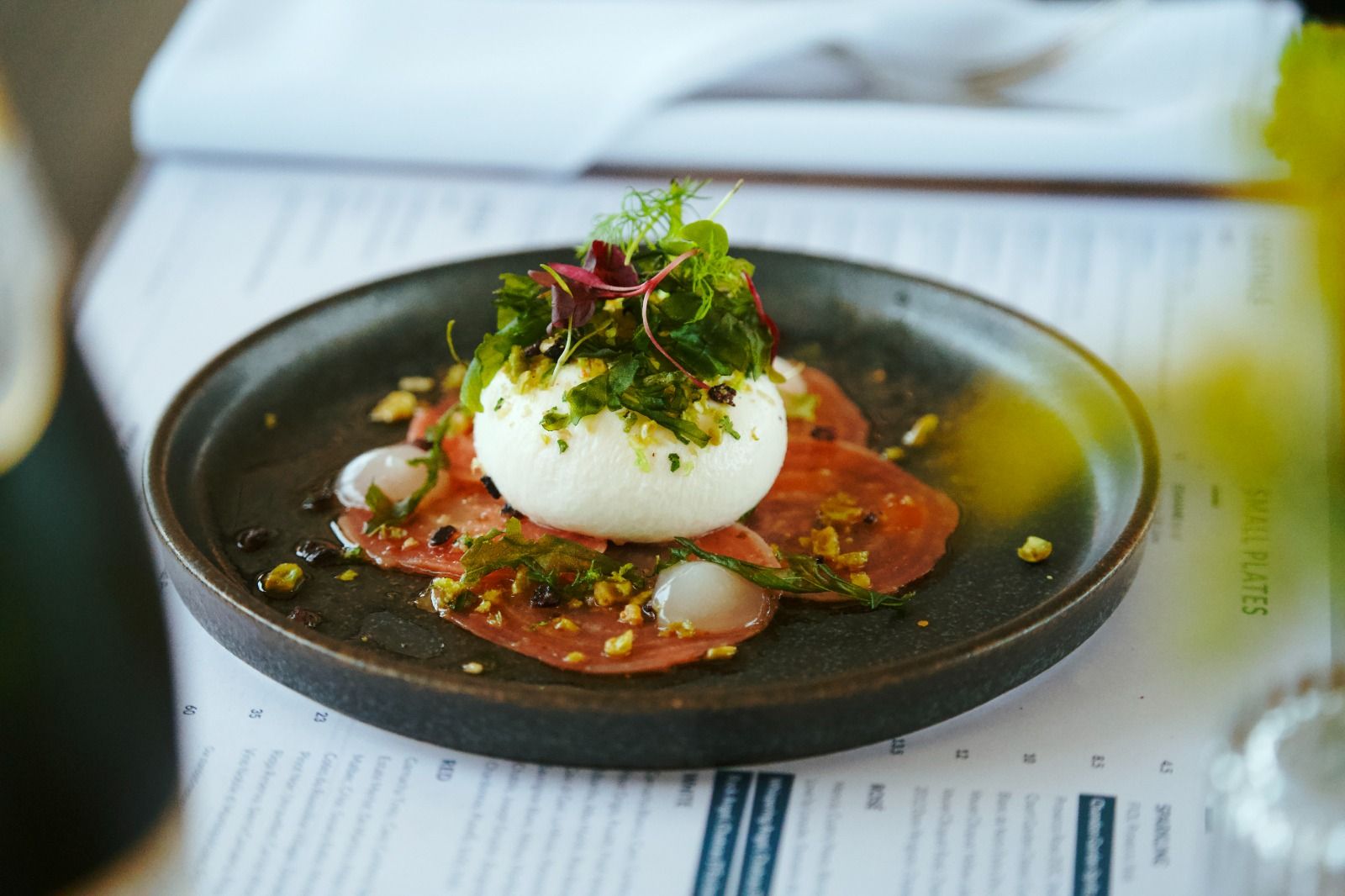 Private Hire at Rockwater Hove
The sheer range of offerings available at Rockwater Hove seldom fails to impress. So when considering where to have your Brighton private event and exclusive party then booking here also comes with many choices. The Roof Terrace is available for exclusive hire for 12 – 100 seated guests, or up to 200 standing. You'll also have access to the exquisite Terrace food and drink menu or you can arrange a set menu on booking. 
The Lodge is also available for exclusive hire and can cater for 12 – 120 guests. Prices for both venues are available on enquiry. 
Events by the sea
Rockwater Hove offers an exciting calendar of year round Brighton and Hove events. There is something for everyone. From yoga on the lawn and live podcasts from local legends, to 'Learn to' classes for cocktails and salsa. Take a look here and keep up to date with what's on at Rockwater this month. 
Post a Review
Be the first to review.