Women in Hospitality | Naomi Le Courte
Naomi has worked in management positions at several of Brighton's most notable restaurants. Her love for hospitality and drive to learn is a testament to her can-do attitude and her shining CV just goes to show that hard work and believing in yourself can go a very long way.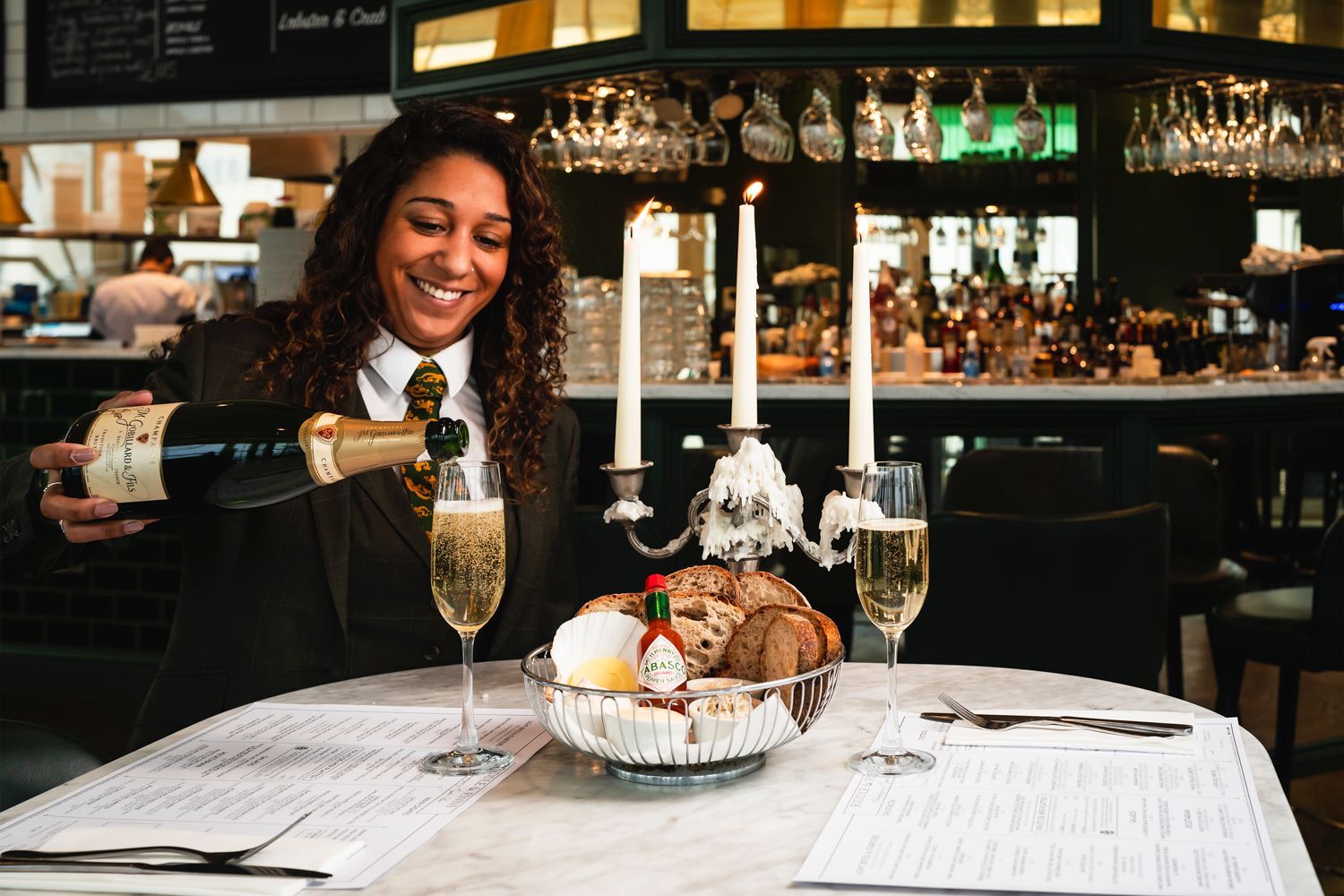 Please can you share a whistle-stop tour of your career?
After studying hospitality and catering at City College Brighton (now Brighton MET), I went on to work for Riddle and Finns,  The Lanes and Yum Yum Ninja where I was promoted to assistant manager within two and half years.
I decided to move into fine dining and took on the assistant manager role at Graze where my real passion for wine grew. After a year I decided to travel. I spent three months in Asia before settling in Australia for six and half years. Whilst in Sydney I worked for the hospitality group Merivale as a supervisor in the famous Ivy. I then travelled the east coast and ended up in Melbourne. I fell in love with the city. There was only one restaurant I wanted to work in when I arrived and that was Dinner by Heston. So once my visa was approved I joined the team at Dinner by Heston and was promoted to head waiter within the year. The last place I worked in Melbourne was for the McConnell Group. I ran Cumulus Up, a wine bar in the heart of the city before the pandemic brought me home.
I rejoined the team at Riddle and Finns – The lanes as assistant manager and this January I moved over to their sister restaurant, Due South, as general manager.
How and when did you train in hospitality, was there a particular reason for this career path?
I trained in hospitality and catering as I wanted to pursue a career as a chef. As far back as I can remember I used to tell people I would own a restaurant one day, so that's what pushed me to take on catering. For my final year, I decided to put down the chef whites and completed hospitality supervision & leadership NVQ level 3. 
My training continues throughout my career, whether it be completing my WSET level 2 in wine and spirits or taking numerous hospitality training courses in recruitment, leadership and how to train. There is so much to learn, especially in wine. 
Describe your job in three words;
Multifaceted, engaging and motivating.
Favourite aspect of the job?
Guest relations.
What are you most proud of?
My drive to constantly push myself to learn, develop and improve my skills and knowledge.
What has been your biggest challenge?
Working in hospitality whilst living with a chronic illness. 
Have there been any obstacles in the way of your professional development?
As above, however, I believe I have, with the support of directors, been able to surpass all obstacles and continue to develop and grow.
Who have been your mentors?  
So many and usually the people I am working with. I have had the opportunity to work with some incredibly talented people in all hospitality roles and that passion and drive is contagious. I'm inspired daily.
What has been your philosophy that has seen the successful development of your career?
'You are not the smartest person in the room' meaning you have a whole team around you, ask them for their opinions and allow them to have a voice. Some of the best ideas have come from asking the staff.
What advice would you offer for women looking to embark on a similar career?
Knowledge is power, continue to learn and develop your skills.
Words of encouragement for women who aspire to reach a senior position in hospitality?
Be an advocate for yourself.