Current Position: Olive Social
Career to date
I began my career in operational roles working for brands such as the 5-star Royal Garden Hotel and boutique hotel group Firmdale.  My love of fine food, quality vino and 'hospitality at its best' led me to work for the likes of The Ivy, Scott's Restaurant and Mayfair's famous Annabel's nightclub.
Missing the Sussex sea air, I returned to Sussex to work for independent cafe group The Real Eating Company, before joining the iconic Grand Brighton Hotel and sister property Richmond Hill Hotel as Group Marketing Managing. In the role for almost 7 years, during this time I managed and executed the hotels' re-brands and supported successful new openings, along with organising numerous local PR events from headline sponsorship of the Brighton Half Marathon to helping to establish the Brighton and Hove Hoteliers Awards.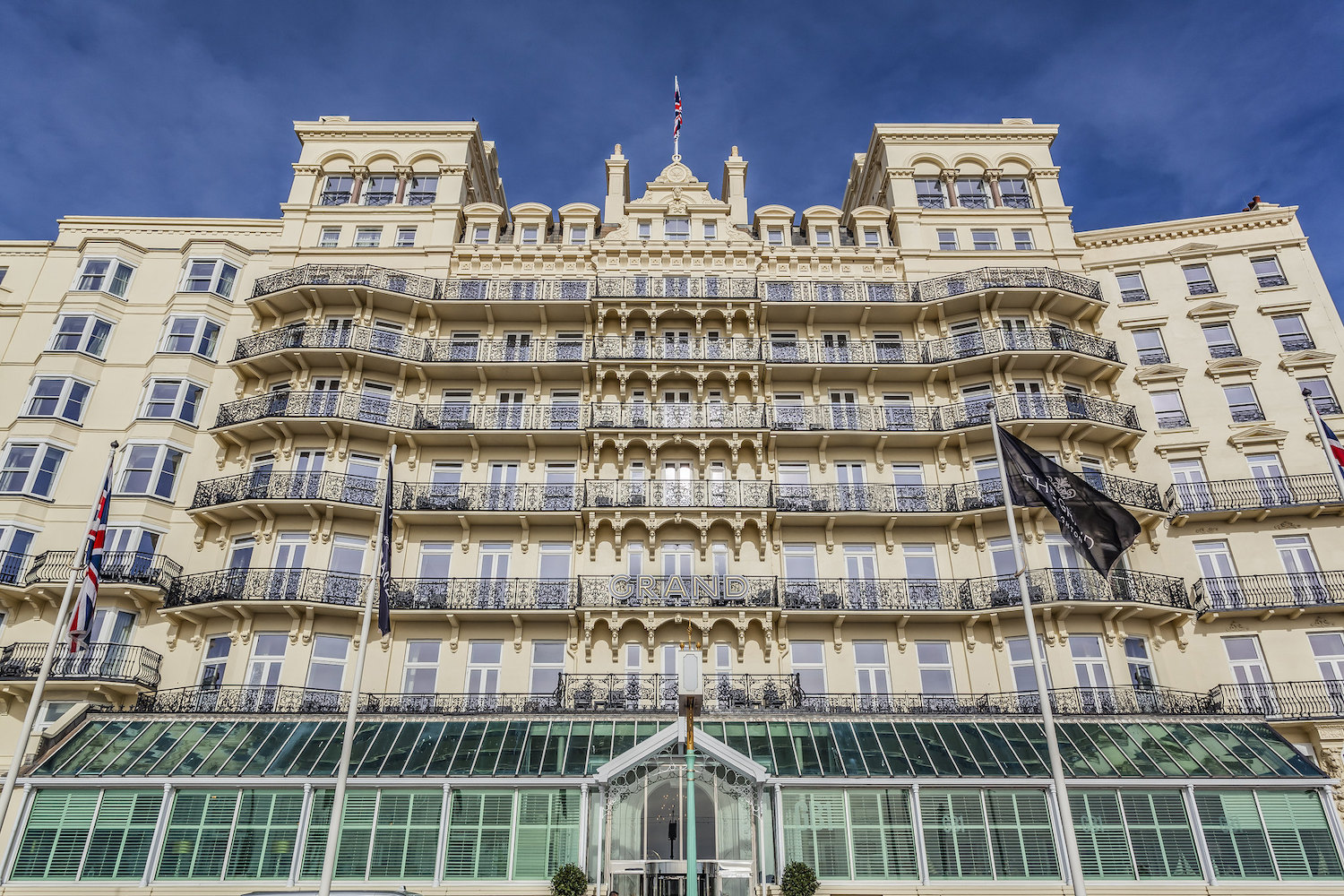 In 2019, with an old university friend I set up The Olive Social – a boutique marketing business specialising in marketing support and consultancy for hospitality, leisure and lifestyle businesses.
How and when did you train in hospitality?
When studying Tourism and Hospitality Management at Bournemouth University in 2006, an opportunity arose to complete a year-long placement at the 5-star Royal Garden Hotel in Kensington. My degree could have taken me along a different path within the industry, although from the second I walked through the doors of The Royal Garden I had a feeling that this was the kind of environment I was meant to work in.
The hustle and bustle of the lobby, the camaraderie amongst the teams and the stunning décor and luxuriousness of it all was massively appealing. I am naturally a people person and love meeting new people from all walks of life. We used to call it being 'on stage' and 'off stage'. The customer never knows what goes on behind the scenes in order to ensure their experience is anything less than perfect. It's a challenging industry at times, but so rewarding. I am very fortunate to have worked for some incredibly prestigious brands that lead the way in the industry. It's been an exciting journey to date.
Describe your job in three words;
Creative, Inspiring, Dynamic
Favourite aspect of the job?
I love starting with an empty plan or skeleton brief and collaboratively working alongside the client to bring ideas to life. A lot of thought and strategy goes behind a campaign or activity to ensure real results, which positively benefit the business. I love a challenge!
What excites you most about your role?
Both the hospitality and marketing industry is incredibly dynamic and fast moving. It's exciting to work with new technology and tools that enable us to reach new audiences or make processes more streamlined. I also love working with progressive companies with ambitious development plans, being part of the process is very exciting.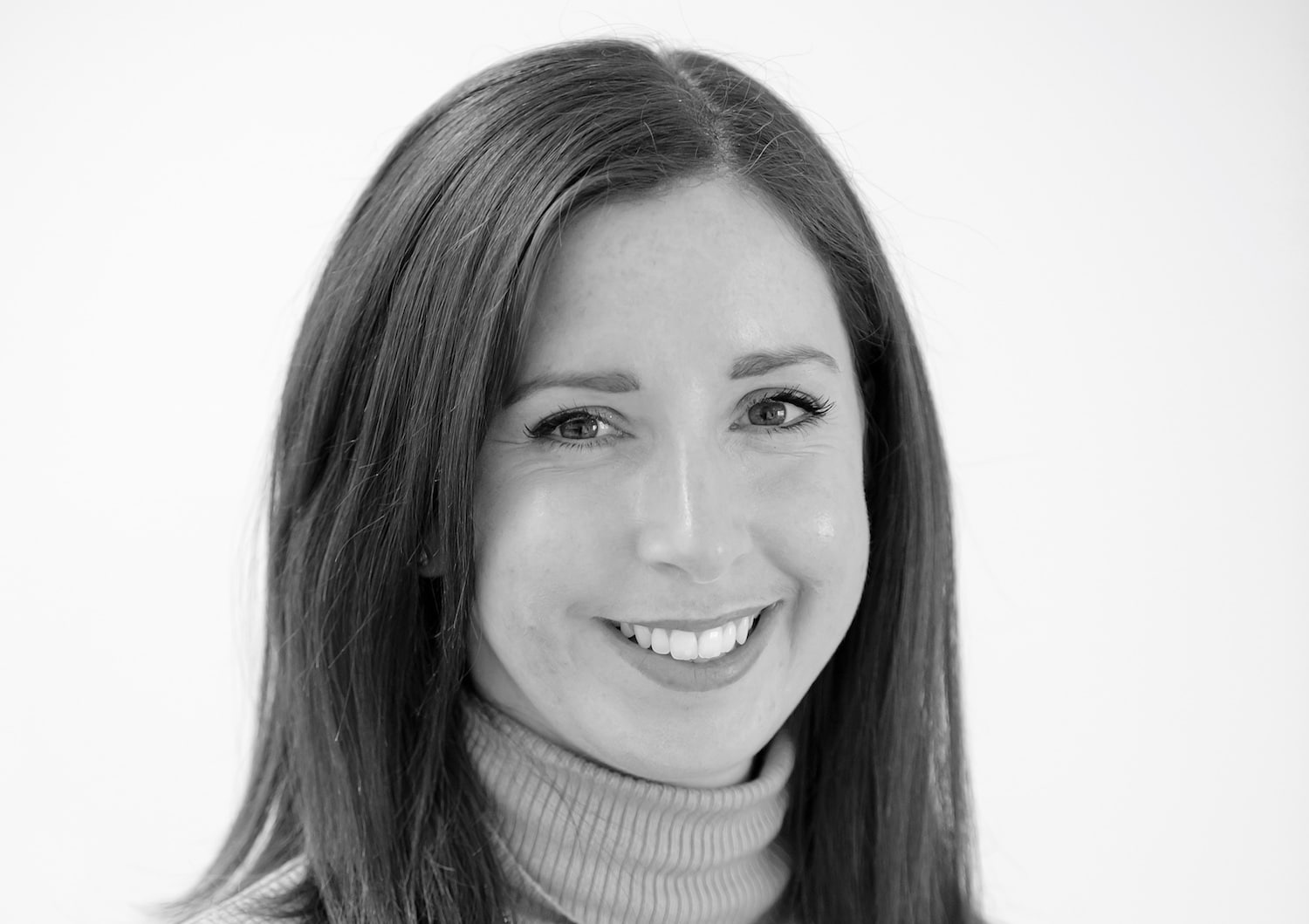 The toughest aspect of your job?
I've learnt that when it comes to marketing, your job is never complete you can always be doing more. The opportunities on offer are in abundance and navigating the best route can sometimes be challenging.
Is there a moment in your career that stands out above the rest?
I think my time working for Caprice Holdings was the most interesting, I was involved in supporting the resourcing as they rolled the brand out into North America and the Middle East.
Also, during my London days meeting some incredible people from Elton John and Michael Bublé to the great David Jason!
What are you most proud of?
My time at The Grand Brighton was hugely rewarding. There are many achievements, but probably being awarded employee of the year twice was up there. Also executing a total rebrand for the hotel in just under 3 months, whilst planning my own wedding. It was a nail biting and adrenaline-fuelled time, but hugely satisfying and rewarding.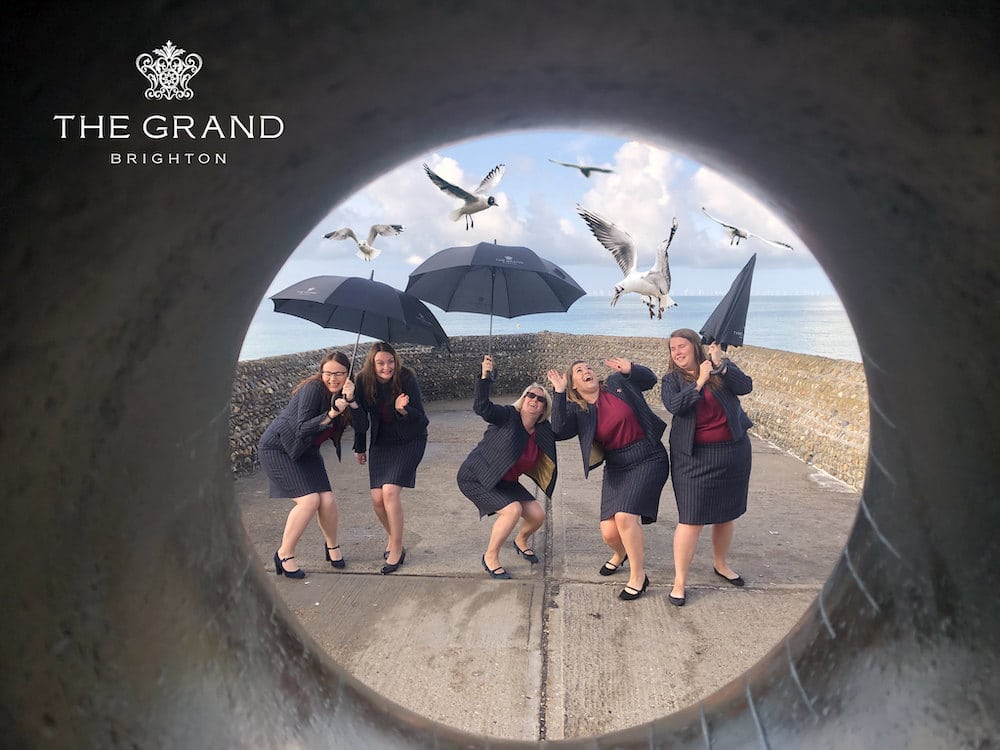 Would you agree that hospitality is a male dominated industry?
I think it really depends on the businesses you have worked for or the departments you have worked within. My time at Firmdale Hotels for example with the incredible Carrie Wicks at the helm was inspiring. Similarly, the senior management team at The Grand Brighton saw an equal blend of males and strong females. In terms of marketing 'pur se', it tends to be more female dominated.
Can you summarise what it is like working in a male dominated industry?
I can only speak from my own experience. I have worked with males and females during my career to date. There have been times where I have worked closely with the kitchen teams, where it was incredibly male dominated. I was fortunate enough to forge good relationships and establish mutual respect. It can be a challenge to get to that point though. Across industry I don't feel there are the same gender equality issues as there may have been 10-15 years ago.
What has been your biggest challenge?
The work/ life balance. Hospitality as an industry can be all-consuming, by nature it can be a 24-hour operation full of demands. It can be hard to switch off at times. I'm getting better at striking the balance since setting up the business, where I have more flexibility to manage my time in a way that works for me and my family.
Have there been any obstacles in the way of your professional development?
I wouldn't say obstacles, but having a child is a game-changer. You can't work the same hours; your priorities need to change. Again, finding that balance can be challenging. Although making the decision to set up The Olive Social has enabled me to develop my career whilst being a mum. I am fortunate to have a likeminded business partner. We both understand the importance of looking after your wellbeing and making time for family, alongside having a job that we are both incredibly passionate about.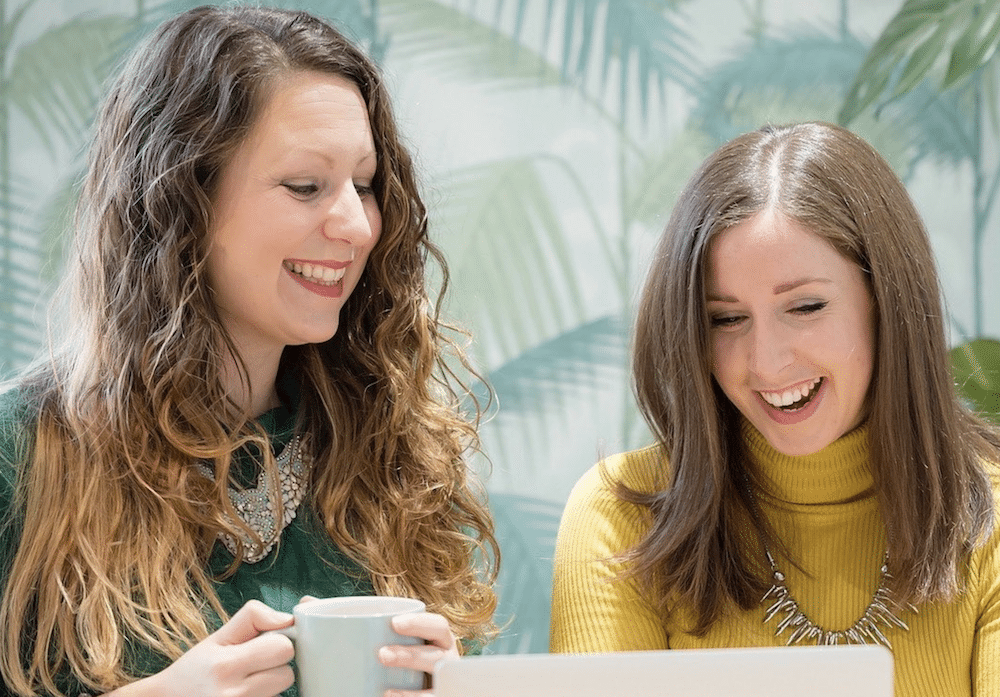 Do you have children?
Yes, a rambunctious 3-year old!
Has raising a family affected your career development?
I don't think it has affected my career development. I would say I had to find a more sustainable way of working. It didn't mean sacrificing working in an industry which I love, it just meant doing things differently. I needed a role that provided flexibility, less travel and greater control of my time. Don't get me wrong, setting up for own business is no mean feat. It takes a lot of heart and hustle and it can be a little scary at times. However, I will quite happily work until late of an evening, if it means I can see my son grow up. Flexibility, hands down is my number one priority whilst my son is young.
Who have been your mentors?
There have been many. Andrew Mosley General Manager from The Grand Brighton. His trust and belief in me provided many opportunities to learn and grow during my time at the hotel. Niki Rule and Kirsty Grammer from The Grand – two amazing sales directors and friends who they gave me the autonomy, support and encouragement to build the marketing function at The Grand. My business partner Justine, we both have worked in the industry for many years and learn from each other daily. We have a great partnership!
Who has inspired you along the way?
Well regarded industry figures like Jesus Adorno from Le Caprice. Eva Mount from Firmdale was a strong GM, she was very encouraging when I first started out in hotels. I would also have to say, our clients! They are courageous and tenacious entrepreneurs. They are incredibly inspiring to work with.
What has been your philosophy that has seen the successful development of your career?
The old adage 'hard graft pays off'. I have a strong work ethic, I definitely put the hours in during the early part of my career.
Whatever level you are at whether it be front of house or a manager don't be afraid to ask for help when you need it. Also, continue to develop your existing skills and explore opportunities to learn new skills. It's important to keep challenging yourself.
What advice would you offer for women looking to embark on a similar career?
I learnt from the ground up! Having an understanding of the operational side and the customers will serve you well as a marketer within the hospitality industry.
Words of encouragement for women who aspire to reach a senior position in hospitality?
One piece of advice that stayed with me from the start of my career was to respect and build relationships with the wider team across all areas of the operation. From the chefs and the housekeeping team to the financial controller to the restaurant manager. Whether it be a hotel or a restaurant group, you are all in it together and a successful operation is built on team spirit, mutual understanding and respect. Spend time on the floor soaking up the atmosphere, watching and learning – it will serve you well. Also don't be afraid to speak up, whatever level you are at a good employer will respect your opinions and feedback.
Do you have a go to or failsafe plate of comfort food?
Anything with pasta and chilli!