Brighton Hospitality | James Villiers
James Villiers from The Glass House Restaurant talks us through his Masterchef experience, his career mentors and what he looks for when recruiting for his team.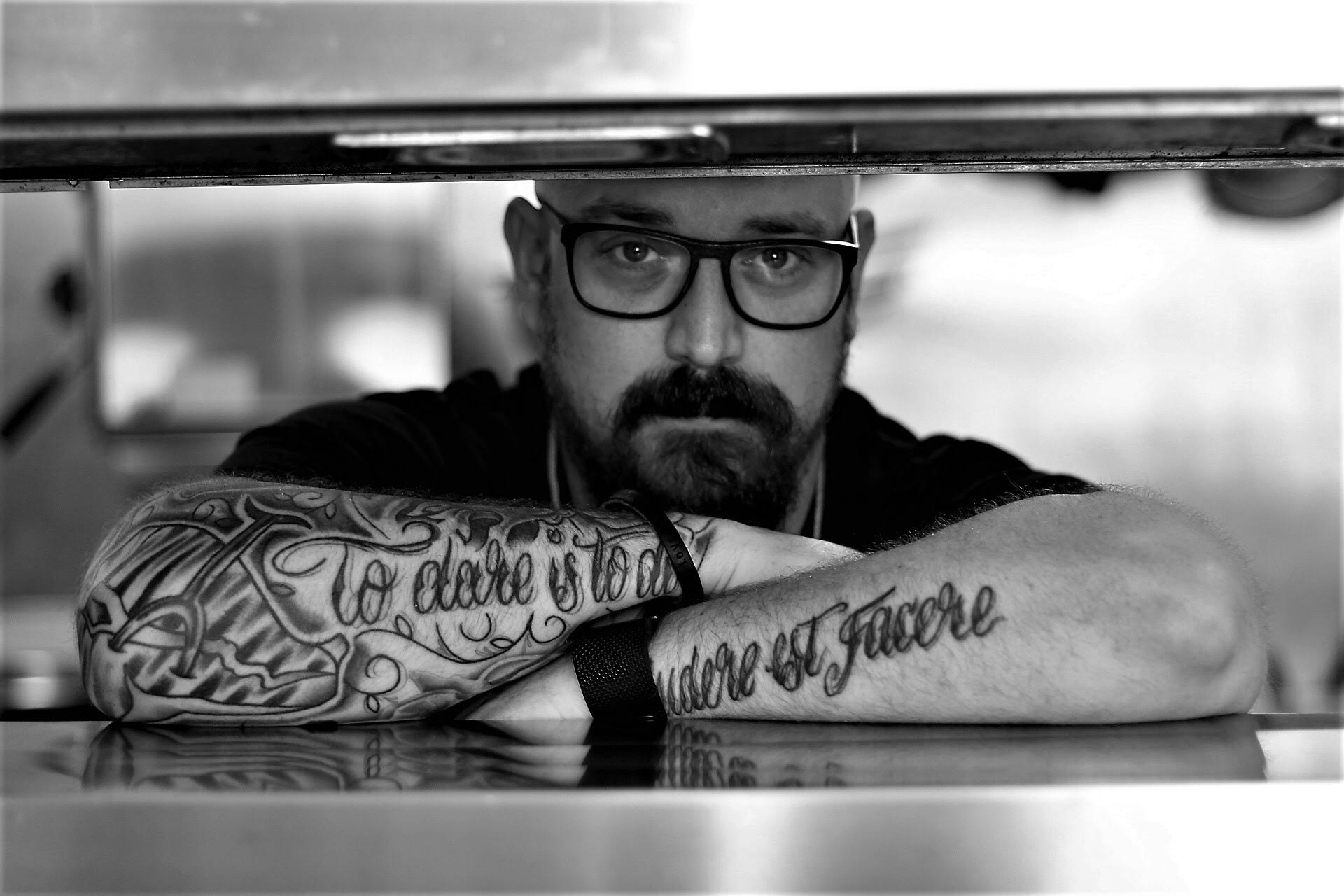 Sum up your work life right now in one sentence.
My life now is well balanced; filled with working hard in a job I love, but still getting the best quality time with my wife, daughter, family and friends.
What do you think is the best thing about being a chef?
The best thing is being able to express yourself through food and making others happy. Cooking is a form of art for chefs who can express their thoughts and love for food. You can bring happiness and joy to people you don't know by sending out a perfect dish or dessert, or homing in on a classic so it brings backs memories of loved ones.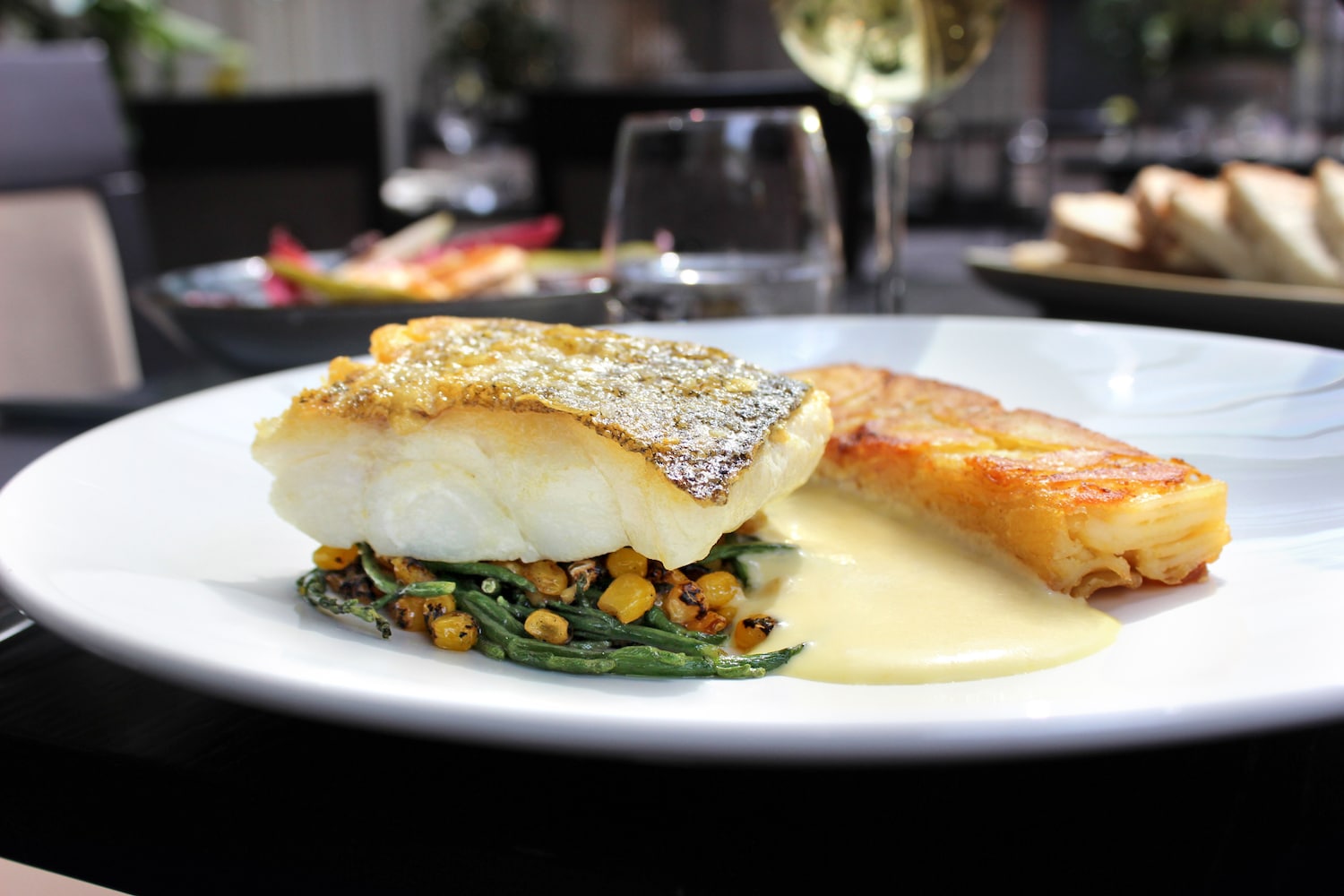 Sum up the MasterChef experience and how it felt getting through to the semi-finals.
Where do I start!
Never in a million years did I think I'd do as well as I did, I'm no Steven Edwards, but at that time in my life I really surprised myself. I applied off the back of a dark period in my life, I had just had of a mental break down from being overworked in a role which I had left. I felt like I didn't know my trade, that I wasn't a strong, knowledgeable chef. So I thought I'd enter a competition and test those feelings. I had applied the year before but got turned down, so I thought I'd give it one more go. I was blown away when the call came in to say I'd got on the show; I thought "well they must like me!"
The whole experience for me was a learning curve and the confidence boost I needed. I was me on the show, honest, humble and open. To have senior chefs like Monica and Marcus quiz you, ask you your opinion and push your knowledge was fantastic. I just remember every stage I progressed calling my wife, Chantel, or my mum and saying "I've only bloody gone and done it, I'm the next round", it was weird. I never got overconfident with my successes, as I only knew what I knew and I stayed true to that.
I remember making it into the semifinals so clearly, I'm a big guy with a big heart which I wear on my sleeve and I'm not ashamed to say it made me shed a tear. I remember Gary Maclean (my year's winner) giving me a hug and saying "get in there big man."
The semis was a blast. I did all I could do and I had one of the best dishes. I cooked my Dish of Love, dedicated to my darling daughter Alexandra, which is my play on the old classic fish and chips. The dish made it into the top two in that round and this saw me straight through to the next stage into the professional kitchen. This scared me as I'd never worked in a Michelin kitchen, never mind working alongside Alyn Williams at the Westbury. It was amazing truly amazing! If I lived in London I would have applied for a job there. I went home that night shattered but knowing I had smashed a busy lunch service on the busiest section and in a 35 cover service, I managed to do 20 of my pigeon dish!
Then I had my final cook-off. I got marked down on under seasoning my halibut, big portions and the "vat" of calvados needed to go with my dessert, as Marcus put it. It was gutting not to have made the final four but I walked away with my head held high and knowing that I do know my trade.
The experience of MasterChef will stay with me until my dying day.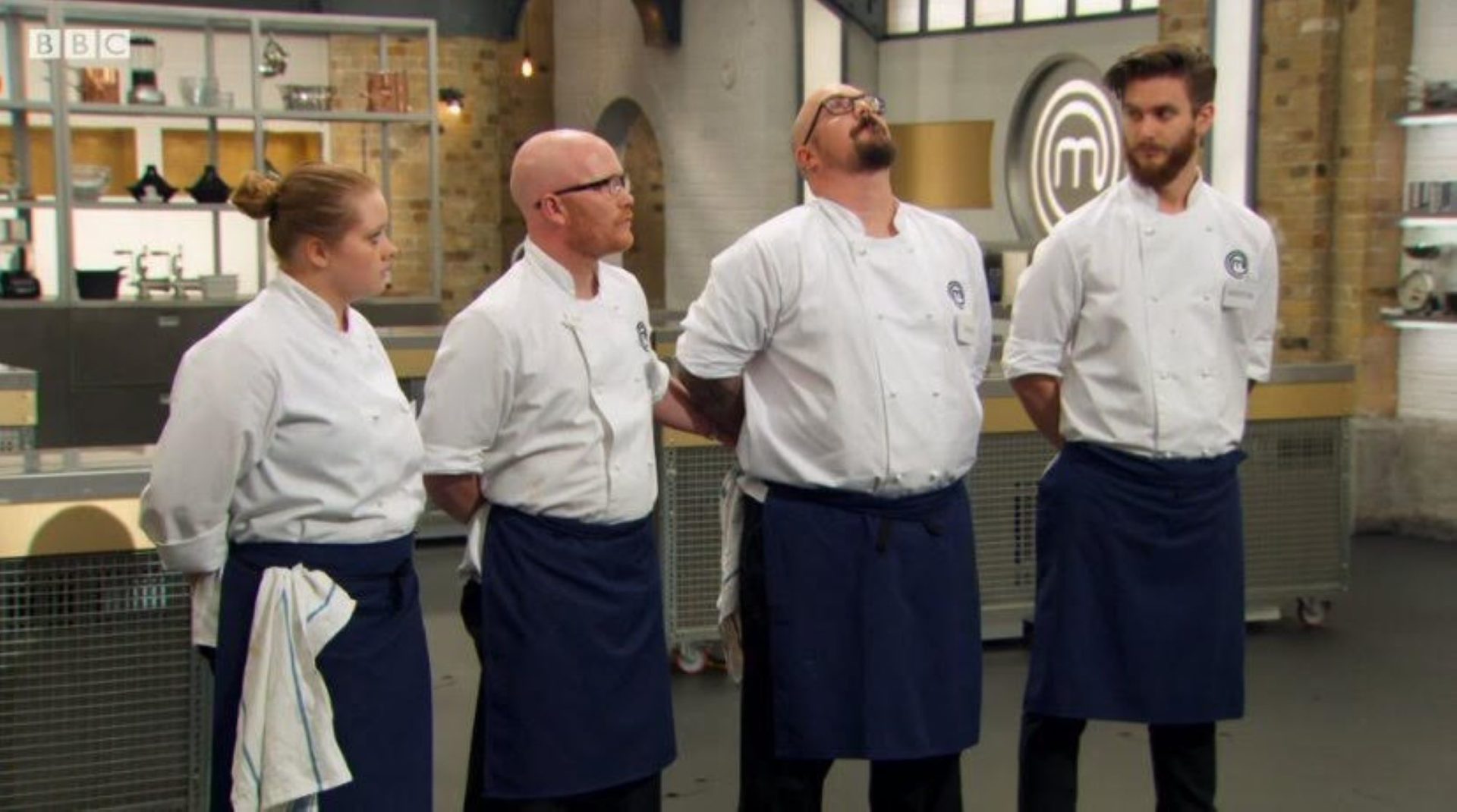 You trained at Brighton college of technology (now Greater Brighton Metropolitan MET) – how was this experience and would you recommend it?
Scary.
I did three years full-time as the NVQ set up was different back in 1999. Once I got into the swing of it I loved every minute. It was hard but I soon learned that if you put in 110 per cent and showed true grit the lecturers would help you all they could.
My first two years were kitchen, restaurant and pastry. Then in the third year, we got to pick, so naturally, I picked kitchen.
I think where the course has changed over the years I would highly recommend doing an apprenticeship. It seems a better way to learn on the job.
Who was your influence at MET?
The main influence was a brilliant Scot called Brian Wilson. I was heavily dyslexic and he had the patience to help me learn all I needed to, it never mattered how long it took. He was a true hero and sadly no longer with us, which upsets me as he never got to see how well I did on MasterChef.
Victor Palladino my restaurant lecture was another, he showed me precision and patience and how to curb my frustrations.
All my lecturers had an influence as they all had something different to teach.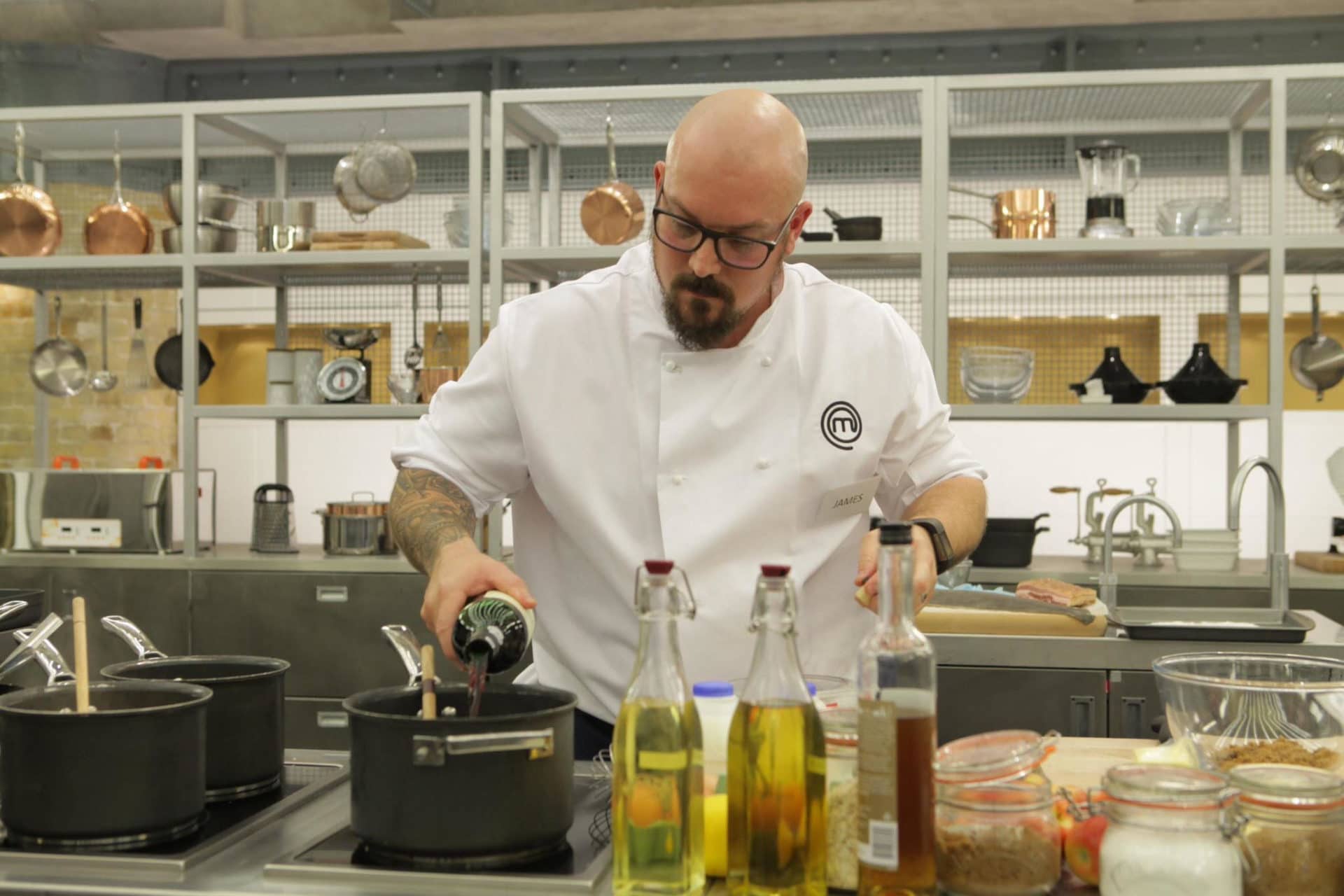 When did you realise you wanted to work in hospitality?
I was about nine, whenever we went to my nan's house she'd make tea for the afternoon and I would help cut the cake, make the sandwiches, and take the orders. I loved it.
I would always sit in with my mum watching all the old cooking shows too, I just loved it.
Which colleagues, friends or mentors have been your biggest influence?
There are loads, in this industry you meet so many people. When I was 23 my first mentor was a brilliant French Chef called Alain Perdrix, he helped me in my first Head Chef role. I owe this guy a lot. The knowledge he gave me at that age has helped me to this day.
My best mate is an influence as it doesn't matter how long it is before we see each other it's like it's never been that long. With all the hours I've worked and occasions I've missed he's always there like a best friend should be, I love him dearly.
Ben Mckellar was another influence, I had always admired his career and the Ginger Group since my college days. I loved the Ginger Pig from the day it opened so then to be Sous Chef was amazing and then to head up the kitchen in the Ginger Dog was truly special.
Alyn Williams played his part too, he showed me I could hold my own within a Michelin kitchen so when I saw Matt Worswick advertise for a CDP at the Latymer I thought "why not?" I spent 13 months learning and growing, working alongside Matt and the team. Matt helped me learn how to work under pressure well and keep your cool while cooking at a high level.
My biggest influence though was my uncle Ray, sadly no longer with us. He championed my career from day one, was always interested and always came to the restaurant I worked in. I'm proud to still be using some of his knives today. I'm sure he'd be proud of the chef I've become.
What has been the James Villiers mindset or philosophy?
My main motivation is trying my hardest for customer satisfaction.
I'm a British boy and I love some of our well-known dishes. I love to take those classic flavours and turn the dish on its head; so it's done differently but when you eat it, it will remind you of the original dish.
I also try and adopt the practices of other successful chefs, I saw something Duncan Ray put on twitter once "precision, restraint, simplicity" so true.
You'll never always get it right but pushing yourself and your team is the motivation you need. Stay honest and don't over complicate.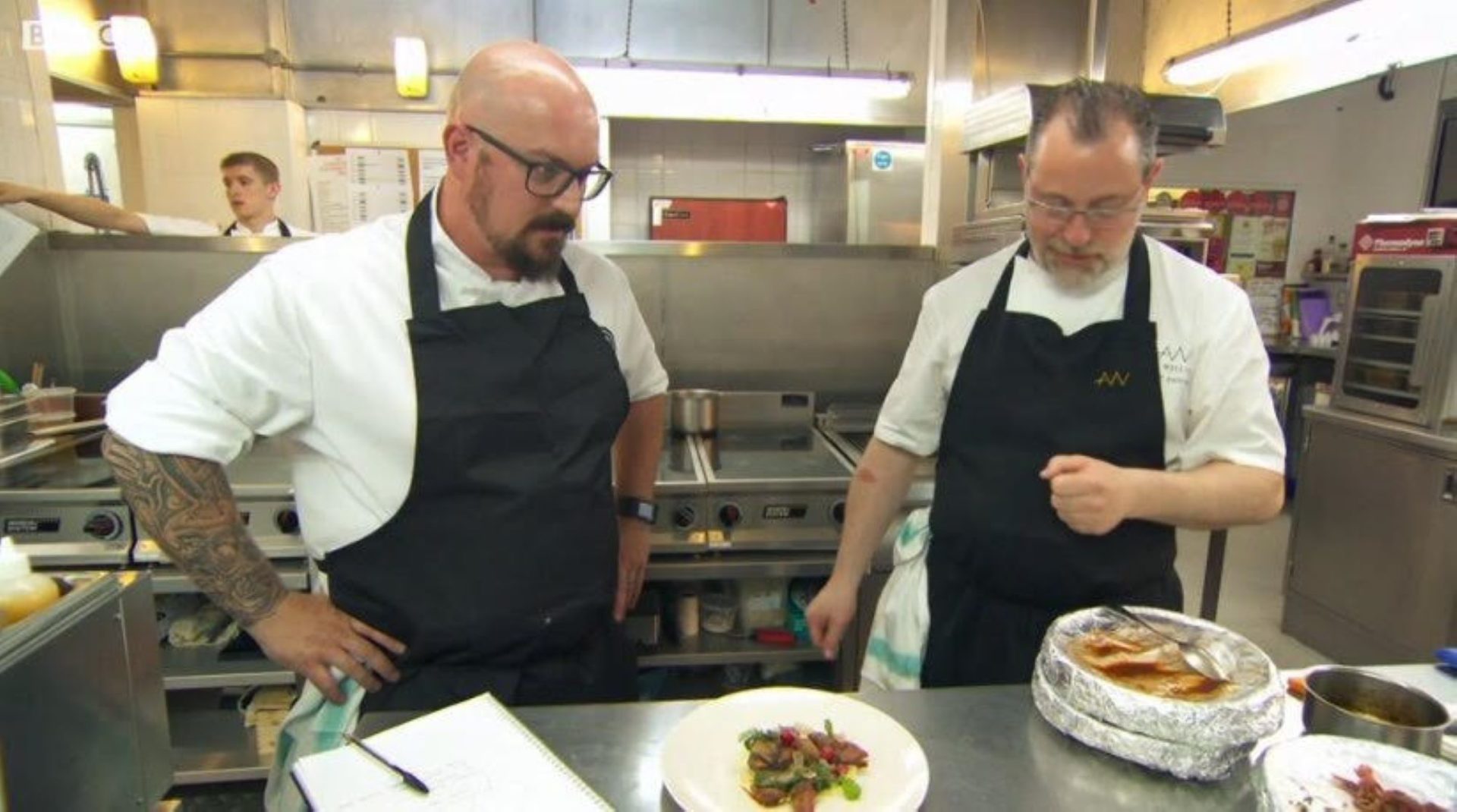 Tell us something you wish you had been told at the start of your career?
I wish I'd been told it's hard but stick with it. My advice would be no matter how hard it is, it will reward you in the future. Hard work pays off.
What three qualities do you look for when recruiting chefs?
Dedication, passion, willingness.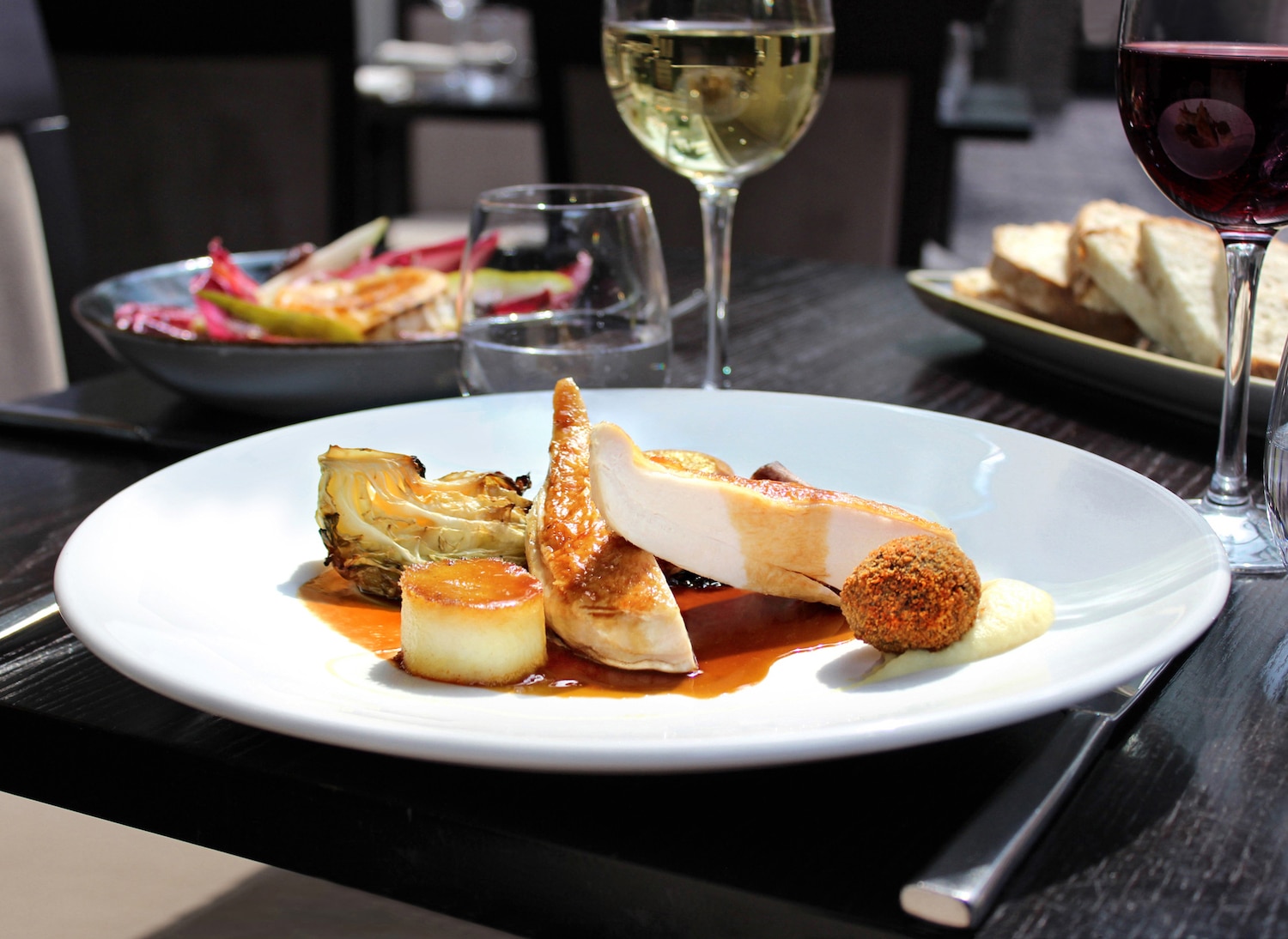 What makes you want to interview a candidate?
I look for past education, how long they've stayed in a job and where they have worked previously.
I like to do a phone chat first before arranging an interview. You can ask them some questions to try to judge how passionate they are and if they want the job to boost their career or whether they just need a job and the money.
What did you want to do when you were growing up?
James Villiers wanted to be a chef. It's all I have known, but later in life, I would have loved to have been a comedian. I've always been the joker, I love to make people happy and laugh.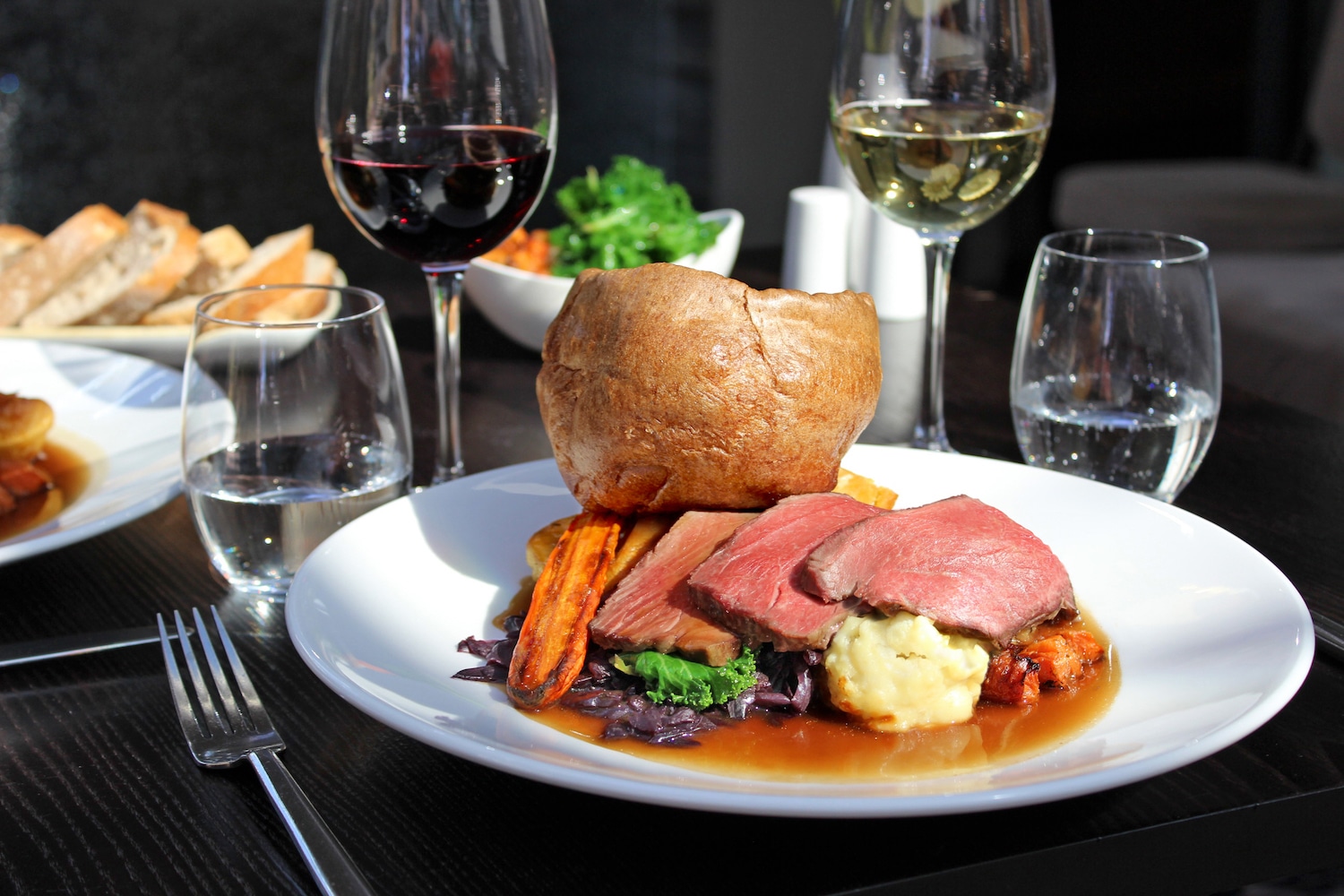 What do you think you would be doing if you weren't a chef?
Try to be a comedian. I love comedy.
Any kitchen mistakes that have kept you awake at night and you would like to confess?
Yeah, as a young chef I made many mistakes but I was honest about them and I learned from them as we need to do. I've driven all the way back to work one night to place the orders because I'd forgotten to place them. I've done worse but I'm not telling you about them!
What's next for James Villiers?
Who knows! I'm not sure if I'd go on the telly box again.
In my current role, I'm working really hard with the managing director to turn the food offering around at Wickwoods to make it a fantastic dining experience in Sussex, so watch this space I suppose.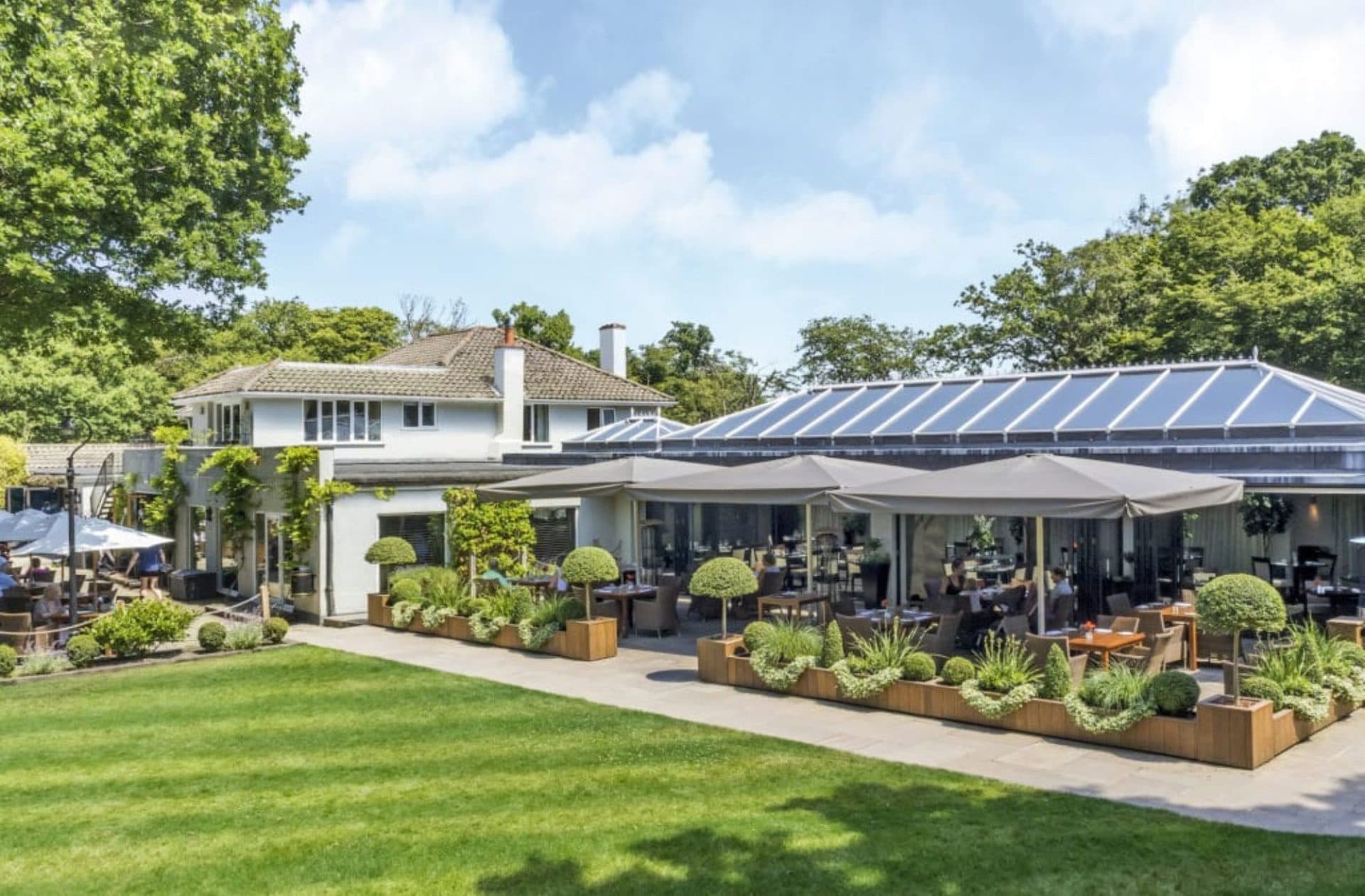 Editors notes: