A big fish in Brighton's restaurant scene
Duncan Ray is the head, and only, chef and owner of The Little Fish Market in Hove. He has been steadily establishing the restaurant over the past four years, often going unnoticed in the city, but making waves within the food scene.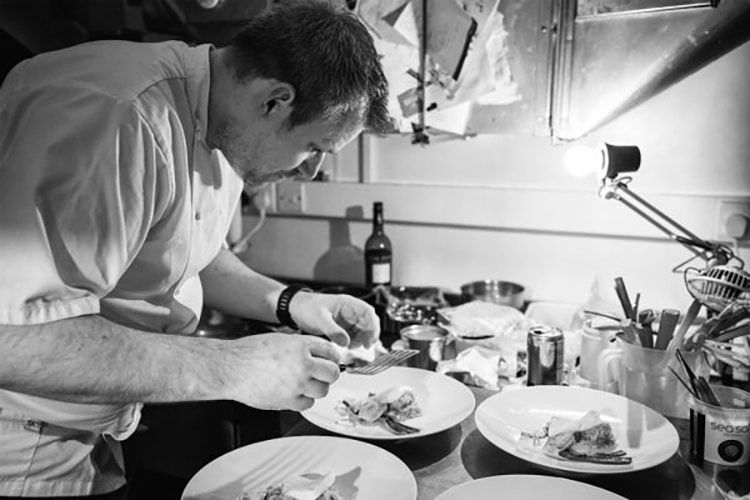 The Little Fish Market is the only three AA rosette restaurant in Brighton and Hove, something which Duncan does not talk about, and on paper is the highest rated restaurant we have. Duncan is a chef who loves nothing more than being in his kitchen and striving to be the best he can be, and this shows. Once you have eaten there you will be a convert. We met with Duncan to find out more about the man behind Brighton's best kept secret.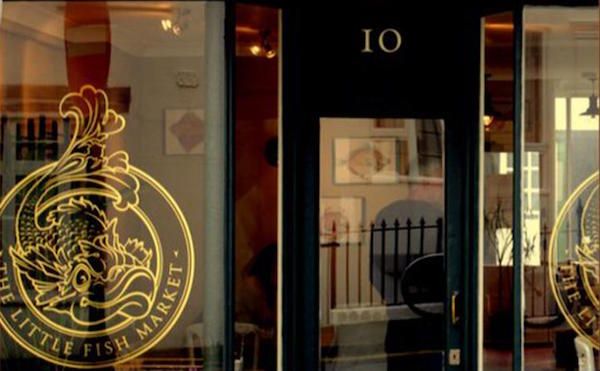 Tell us a little bit about how you got into cooking and your early career?
I just started working in local hotels with good chefs, and then I thought if I am going to do this I am going to do it properly". I ended up working for some big name chefs, a couple of two star chefs and then ended up working with Heston which was probably the biggest learning curve because it was so different. Duncan Ray was one of the original people at the Fat Duck, there were only four of us and he had just got his first star when I went there.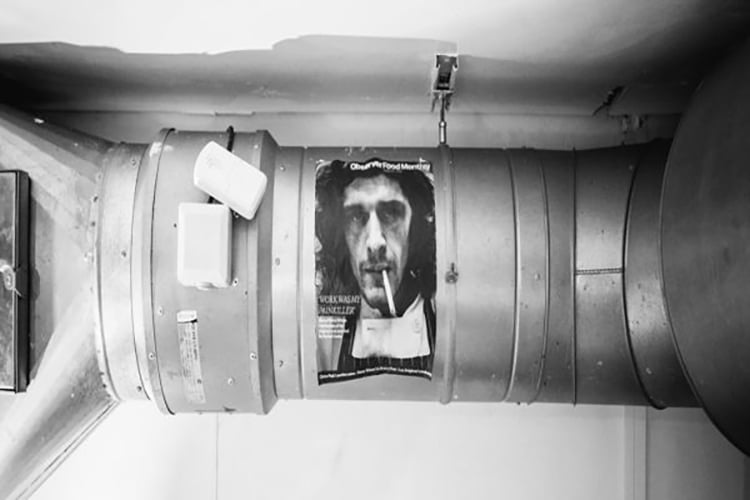 How was working with Heston and his revolutionary techniques?
I was working on things like smoked bacon and egg ice cream and crab ice cream at the time, working out how that would work for people. We suddenly realised how different things came across when using different words. The difference between crab ice cream and a frozen crab bisque meant that people were more accepting of it, even though it is exactly the same thing.
I learnt a lot of out-of-the-box thinking, and I learnt from his motto to question everything. There isn't just one answer, there are always more, and that appealed to me because I had always been that kind of character.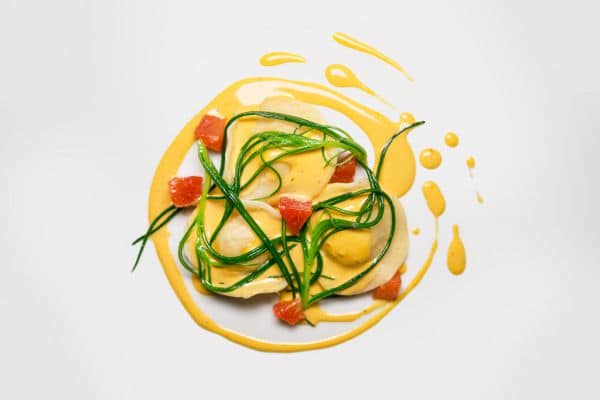 You were in one of the country's best known restaurants, w
hat made you move on?
Ultimately, some chefs want to work for somebody and others want something of their own; and I wanted something of my own. I went on to do pop up restaurants in people's home, often celebrities and A-listers thanks to my reputation from working at the Fat Duck.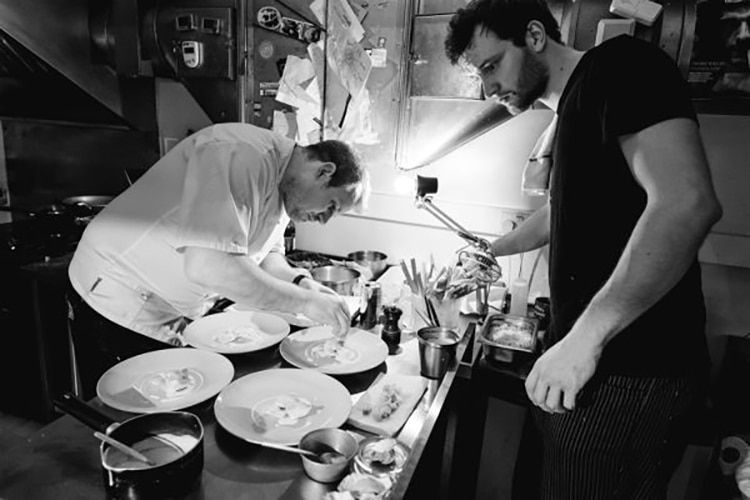 It was a fantastic experience and this gave me a real understanding of what people want. You would have a rowdy table full of people enjoying a party, and if you put down a dish and it went silent as they were eating you knew that dish was a keeper. Similarly if they carried on talking you knew it wasn't right.
You came to Brighton about four years ago, what attracted you to the city?
One of the wonderful things about Brighton is that you can try anything and fail and it doesn't matter. It is a real creatives town, and no one is going to judge you based on what you do. I think that is a really nice thing about being here. There are a lot of artisan people, single standalone restaurants and small groups. The whole big chain thing doesn't happen in Brighton and I really like that as it gives us all a chance to shine and to have a business.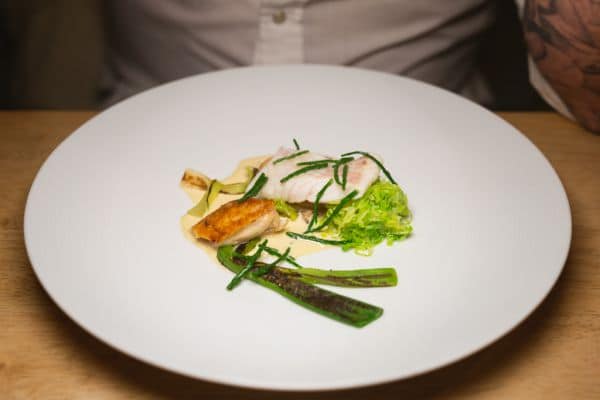 You took on the former Fishmongers of the same name, how has the Little Fish Market has developed?
I didn't have any money to rebrand or anything like that and it just suited. I don't like the name, it shouldn't have market at the end really, but it is what it is and I went with it. It helped the whole thing move along I guess. There is something nice about not having anyone to blame other than yourself. I am my own worst critic, I am terrible with myself and that is what pushes me on. Every day I must get better, every day I have to put more in. I never have one of those days where I can't be bothered, I can't do that.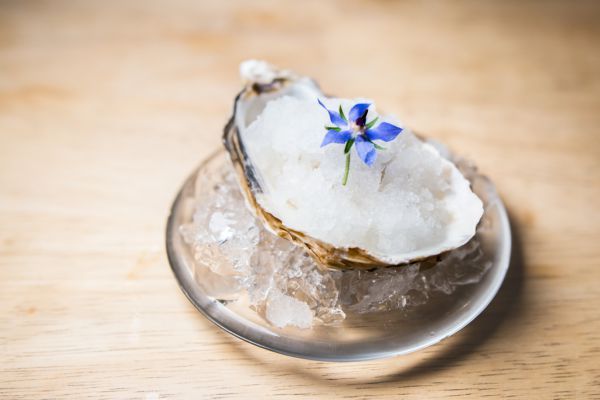 There are so many people in Brighton who don't know this restaurant exists. I like that, in a way, but I don't because there is business to be had, not in a monetary way, I want everybody to eat my food and experience it.
There are so many people who don't know what The Little Fish is and don't know about it and they hear the same names time and time again as the best places, but we quietly do our thing.
Tell us a bit about how you approach a dish?
I've taken some of the techniques [from the Fat Duck] but I don't use a water bath, I don't use Pacojets and I don't have a thermomix. I have a Kenwood chef and a domestic stove. Anything is possible, it is a lot easier the other way but anything is possible. I am all about taste. I don't do anything for looks, I don't do anything for wow factor. I really believe that the wow is in the food. It is that mouthful of food that goes in that makes the person go wow, not some smoke on the plate that then tastes like shit.
I am tired of trying to impress, there is no point to it. A carrot for example is at its peak when pulled out of the ground and tastes like carrot. So why the hell would I want to turn it into some dehydrated dust that doesn't taste of anything.
I think only time gives you that stuff, that understanding. That is what this place has taught me. Fish is so delicate, everything on the plate should be there to give it that gentle push towards being perfect and not overpowering it.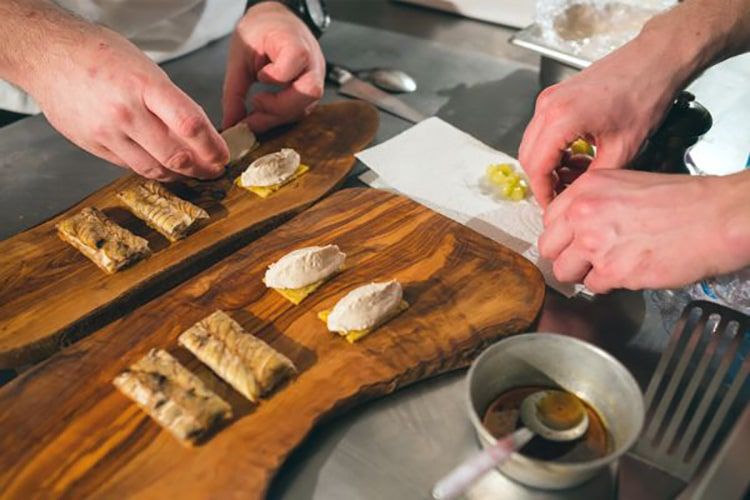 What does Duncan Ray like to eat when not cooking?
I eat at Bincho [Yakitori] a lot, I am also very partial to curry so The Chilli Pickle and Indian Summer places like that. I am also partial to my Thai food, I speak Thai and spent a lot of time there. I go to Jasmine (on Western Road) who does great authentic Thai food as does UniThai. At home I cook Thai food, the point being is it's different to what I cook at the restaurant. Mexican food as well. The flavour combinations are very different, it suits me, I like that sort of stuff. The spicier the better. I will eat naga chillies on toast, but cannot see a place for it in fine food. No matter how much you dull it down, it is still spicy.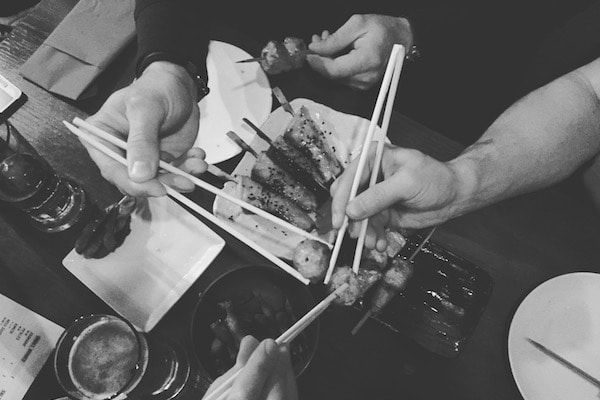 Tell us a bit about Rob, he runs the front of house & the only other member of the team
The amazing thing is his ability to control the room, he has that in abundance, and to approach each customer individually and understand their way of being. That's so important to me and there is no pomp about him. That was exactly what I wanted, for someone to be comfortable in their own clothes, just free and very Brighton and relaxed. This all helps how the customer feels. You see it all the time in a silent style restaurant, people are aware of everything around them and how they sit. They feel a bit self-conscious and uncomfortable and it is just too daunting, it's not right. What I love about it here is that I come up at the end of the night and people are laughing and sitting however they feel and getting involved, I love that.
What is the future for Duncan Ray and The Little Fish?
I will continue to cook for as long as I possibly can as I do not have much interest in anything else. I love to cook and want to see a future in The Little Fish and perhaps something else.
I just want to create the best restaurant I can and the nicest environment for people to come. It doesn't have to be expensive and fine dining.
I do not like that just because food is good it can only be for a special occasion. I know there is a price point, there is a price point here because it is fish, but I wish there was higher end food for people that wasn't a once a year thing. I believe that humans should eat well because it makes you feel different, you feel better. You feel nourished and your soul feels nourished.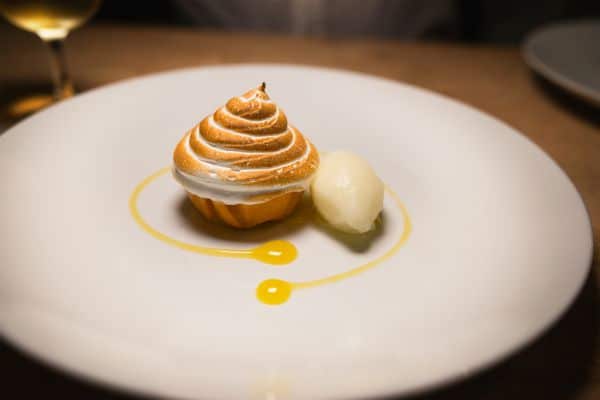 I am quite impressed about what is going on in Brighton and we really are making our stamp on things. I think it is nice, or would be nice, if there was lots more local support for what we have here because we deserve to shout about that. I think that will boost the city. We have a lot to offer here and a lot of people get pushed by the wayside which is a shame. People who care about their product, who are good and care about what they do, but people do not know about them. It is so diverse, there is every type of cuisine here and we should support it.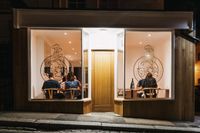 Want to know more about The Little Fish Market – Brighton?
Find Out More