Jane & Ramin | Kindling
I met my wife Jane in Brighton after we had recently graduated from Brighton University.
We quickly realised we shared a love of good food, cooking and a dream to have our own restaurant. At the time we both had corporate careers; I worked as a management consultant advising on operational efficiency for large blue-chip companies and Jane as an HR Director in the Hospitality Industry.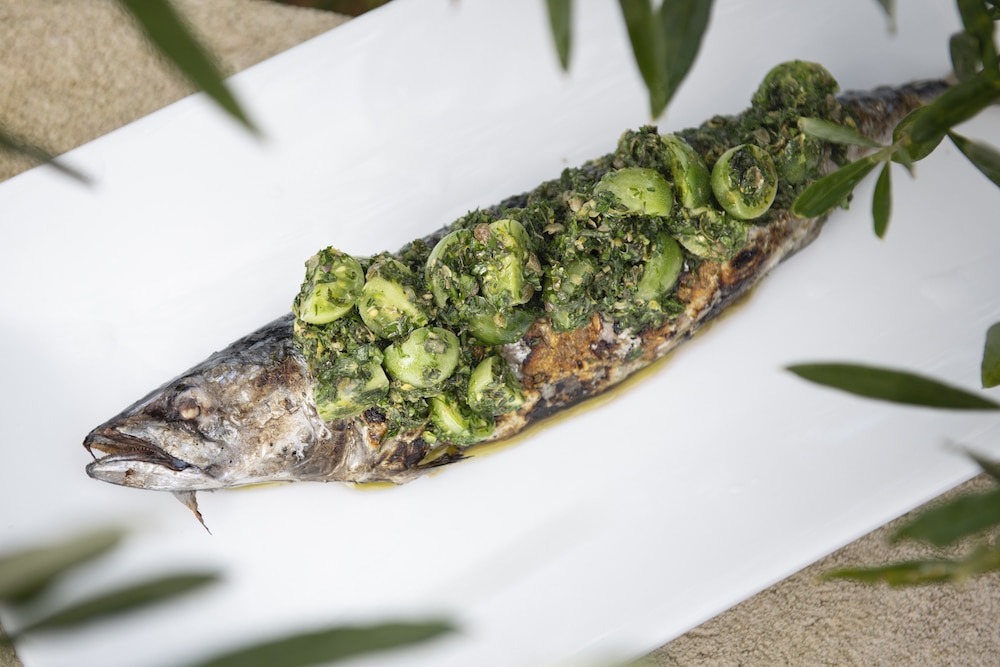 Food for Friends
In 2004, with a baby and a toddler we decided to take the plunge, give up the corporate world and follow our dream of buying our own restaurant. We were looking for a well located and established restaurant that needed turning around, and we found Food for Friends.
Although at the time we were not living in Brighton we decided this was the location as we both knew it well. What we hadn't anticipated was the restaurant we would buy would be completely vegetarian but we recognised this was a growing sector of the restaurant market. Jane and I ran Food for Friends restaurant successfully until we decided to sell it last Summer (2018) after nearly 15 years.
Becoming a nationally recognised brand
During this time, we established Food For Friends as one of the UK's leading vegetarian, vegan and special dietary requirement restaurants, also publishing our own successful cookbook.
Doing it all over again
Over the last few years we have been discussing what we wanted to do next and those ideas and discussions have developed into a new restaurant concept called Kindling.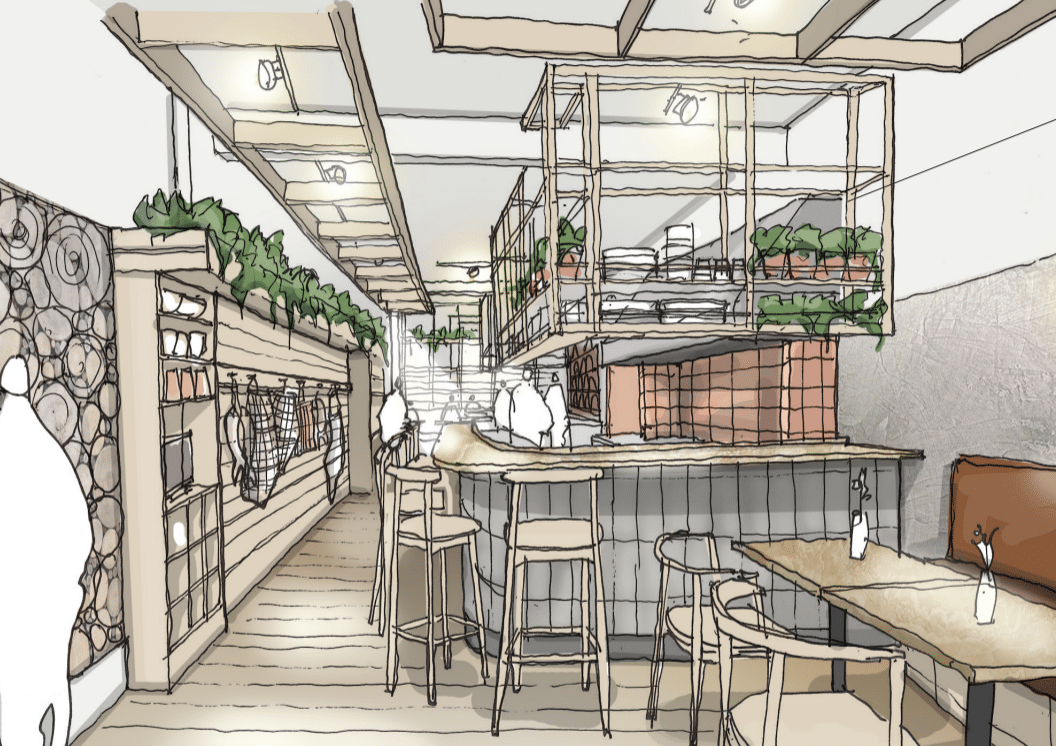 The Kindling concept is focused around mainly plant based dishes but complimented with ethical meat and sustainable fish which are all super seasonal and local and mostly cooked on an open fire grill. Jane and I are not vegetarian, but we know that it is really important not only for our health but for the sake of the planet that we all learn to eat less meat. And that when we do eat it, its ethically sourced.
The Kindling ethos
Our ethos at Kindling is all about the thoughtful details and the stories behind our foods and producers. We want Kindling to be relaxed by design, with a service that is friendly but professional. Our open fire grill will be at the heart of the restaurant adding a special flavour profile to the dishes on the super seasonal menu, all inspired by Kindling's land-sea-fire concept.
Sum up your work life right now.
After working solidly for many years, it has been nice to take some time off and concentrate on ourselves, our family and travelling. 

We are now on an exciting new adventure finally creating our own concept in Kindling after many years of discussing ideas which is slightly scary at times but we have a great start up team working with us with a solid set of skills.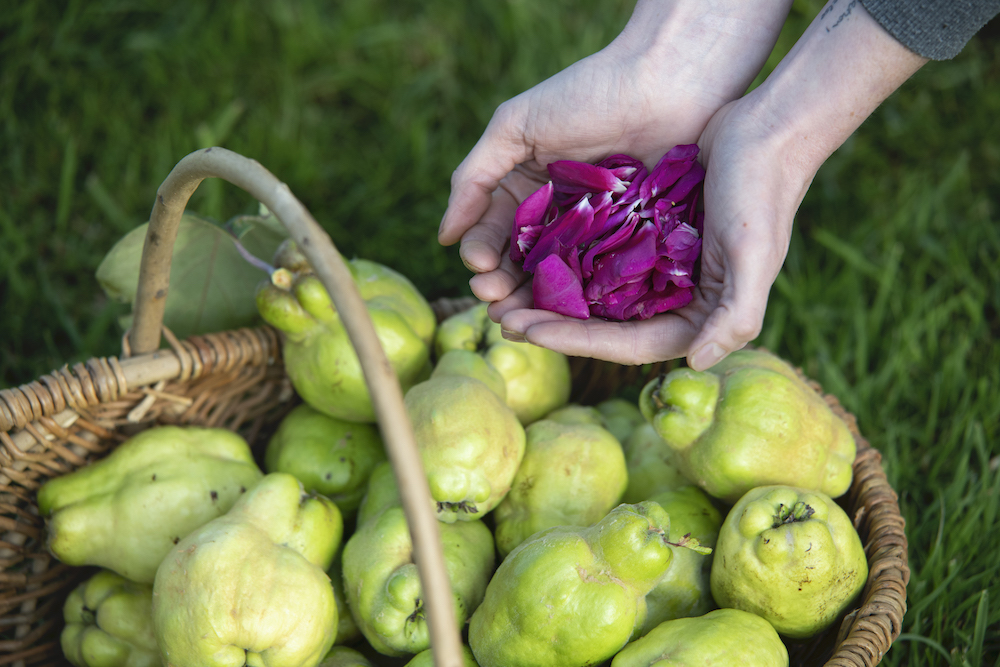 The best thing about running your own restaurant?
I think the most important thing is flexibility in how we work. There are the obvious advantages such as we could always both attend school events for the kids in the daytime. In 2013 our son Sam became part of the GB Men's Artistic Gymnastics Squad but it meant that he had to be based in Kent to train. Having our own business allowed Jane to step back from the business for the last few years and concentrate on the children and Sam's heavy gymnastics schedule in Kent and internationally.
It has been very difficult for us living across two counties but Sam has now represented Great Britain on numerous occasions, including this year at the Junior World Championships and Youth Olympic Festival in Baku .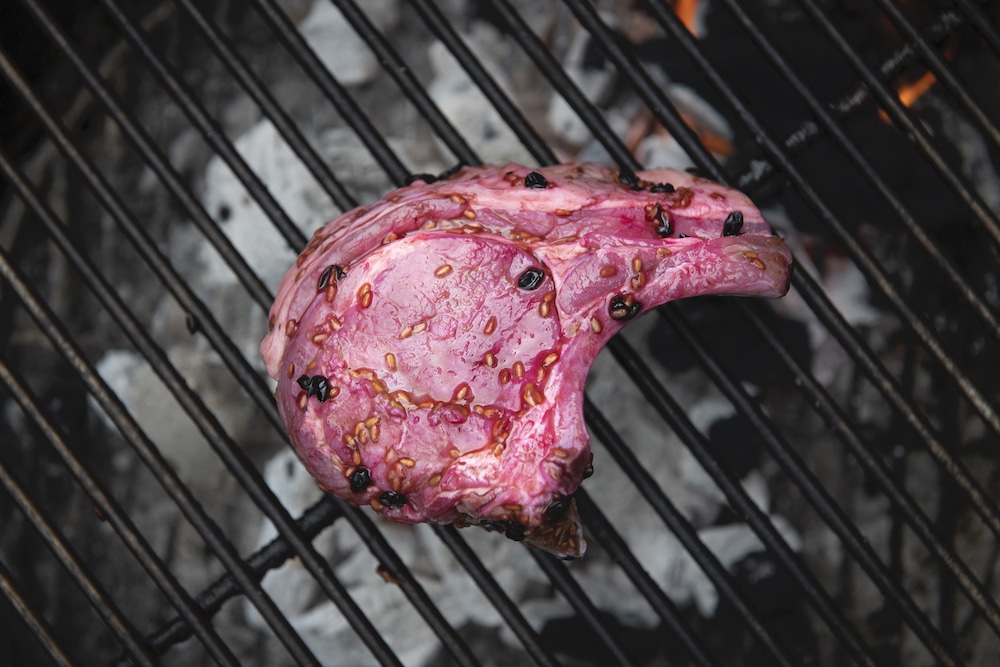 Now Sam and Lily are more independent and Sam is learning to drive, it means that Jane and I can run our new venture together again back in Brighton. Sam and Lily are very excited about Kindling and Lily will come and work part time around her A levels next year and Sam around his gymnastics training and commitments.
When did you realise you wanted to work in hospitality?
Jane studied hospitality and has always worked in the industry and I worked in restaurants throughout my time at university in Brighton. We always talked about having our own business right from the start as we are an ambitious and driven couple. Having a shared passion for good food, warm hospitality and complimenting business skills, running a restaurant seemed the natural option. Having said that, looking back we definitely didn't realise how much we didn't know and there were many steep learning curves and sleepless nights!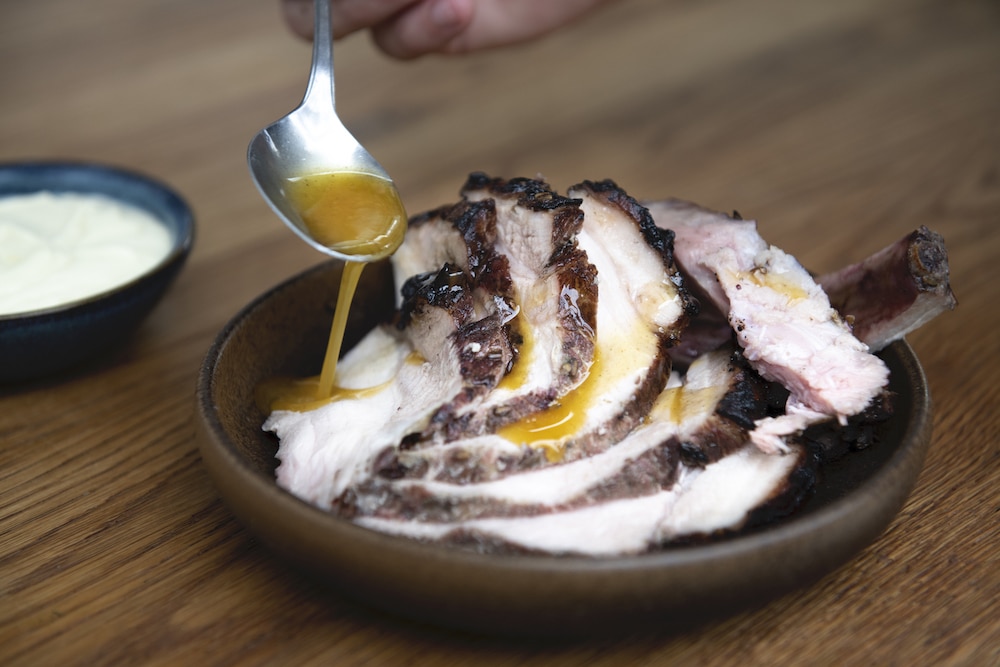 Which colleague or mentor has been your biggest influence?
We've had the opportunity to work with some amazing people over the years. Many of the them shaping how our business has evolved. Everyday you learn something new from your colleagues but the most important thing that we have learned is that it takes a whole team to have a successful business as everyone has a different skill set, knowledge and ideas to contribute.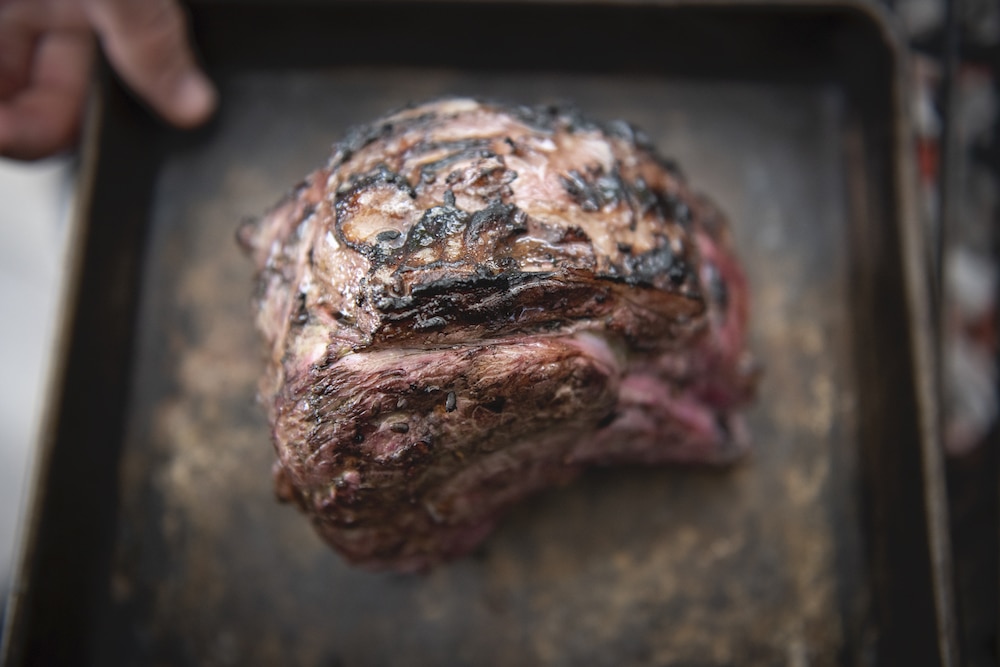 What has been the Ramin & Jane Mostowfi ethos?
Our ethos has always been to treat customers as though they are guests in our own home.
Our aim is to always offer a dining experience that is 360 degrees, meaning that the service, knowledge of our staff, ambiance, and setting are just as important as the consistency and quality of the food being served. As the old saying goes, you are only as good as the last meal you served.
If there was something in the industry you could change what would that be?
I would want to change the perception of working in our industry as a professional career. The industry has not got the best reputation as employers and it is often seen as a stop gap job rather than a professional career.
Not all customers and staff are interested in the economics of running a restaurant. It is difficult to make a margin nowadays and it is becoming even harder. I would want to see the Government help employers in our industry to be able to offer better career prospects and to enable us to offer a better work life balance for our staff.
One of main drivers for Jane and I opening Kindling as a brand-new concept, is to provide a different hospitality work culture where people will be at the centre of the business and feel a valued member of the team. The aspiration is to create a better work culture bucking the trend in hospitality by helping our team grow and develop sustainable and fulfillable careers.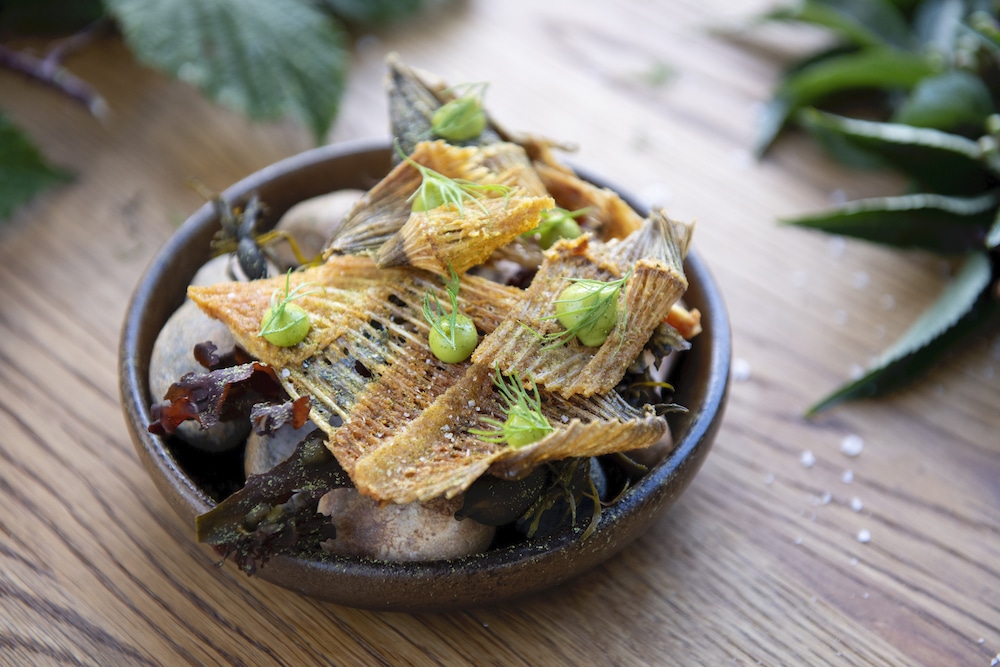 Best piece of advice for someone looking to open their own restaurant?
Be prepared to work hard and don't be afraid to make mistakes as you will definitely have to take a few punches. You need to be able to dust yourself off and carry on and you won't always be the good guy! Look after your staff and don't forget your family! Listen to your customers and watch your costs!
What 3 qualities do you look for when recruiting staff?
A natural flair in hospitality – you either have it or you don't.
Understanding the importance of anticipating customer needs before being asked.
An eye for detail.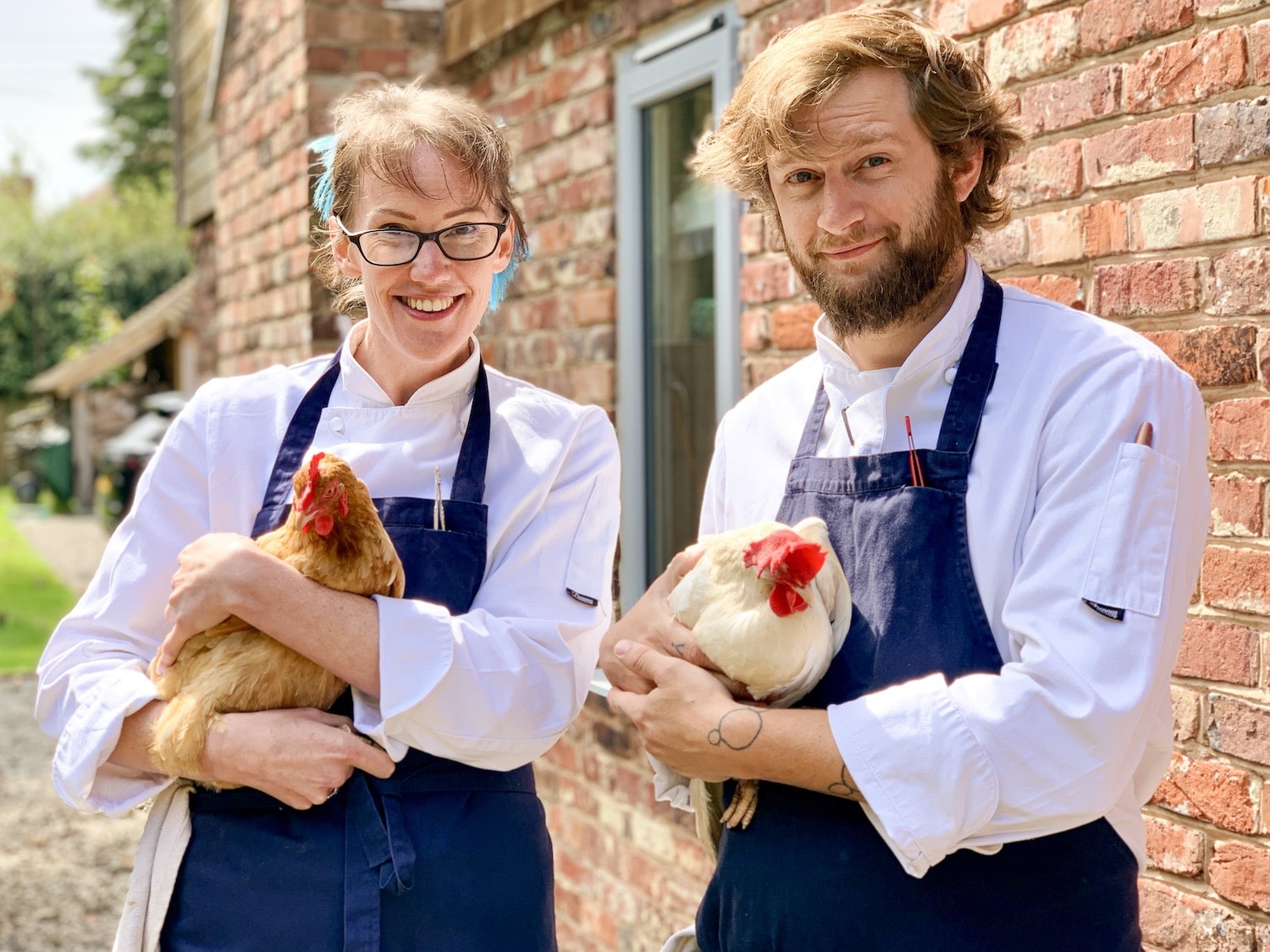 What did you want to do when you were growing up?
For me, I had no idea but Jane's grandmother told me many times that Jane always wanted to be a hotel manager from a very young age. Secretly I still think she does…..
What do you think you would be doing if you weren't restaurant owner?
Something to do with yachts and sailing
What trends in dining have you noticed over the years?
We have seen many trends come and go but it is nice to see vegetarianism and veganism that we have championed for some many years become mainstream (even though we are not vegetarian). You are never going to make everyone vegetarian but hopefully in time everyone can understand that reducing our meat consumption is good for our health and our planet.
This is where the concept for Kindling has grown from.
We looked at the roots of traditional cooking such as cooking on fire, preserving and fermenting. Our menu is mainly plant based with meat that is ethically sourced and the fish is sustainable and local.
The other trend that we have seen grow is more people are starting to realise that we all need to take responsibility and consideration for the environment and our own health by looking at how and what we eat. By being more aware and each making small changes, together we can have a big impact. At Kindling this will be core to our values by thinking big and acting small , having respect and responsibility in how we treat people, the food we serve and the planet.
Kindling restaurant in Brighton opens in September 2019. Sign up for their newsletter. 
Follow on Instagram & Facebook  Pictures by Jo Hunt Photography