Brighton's Oldest Independent Wine Retailer
We meet Henry Butler from Butler's Wine Cellar who celebrates 40 years of trading this month. With retail outlets on Queen's Park Road and in Brighton's Kemptown, with mail order and internet operations, and supplying many of Brighton's best restaurants, pubs and bars; Butler's can claim the title of Brighton's Oldest Independent Wine Retailer.
Introducing Henry Butler
My parents started the business in the shop we still have, in Queen's Park Road Hanover, in 1979, so we have just completed 40 years in business. We are very independent, we try to stock wines which we find interesting, taste good, and represent good value.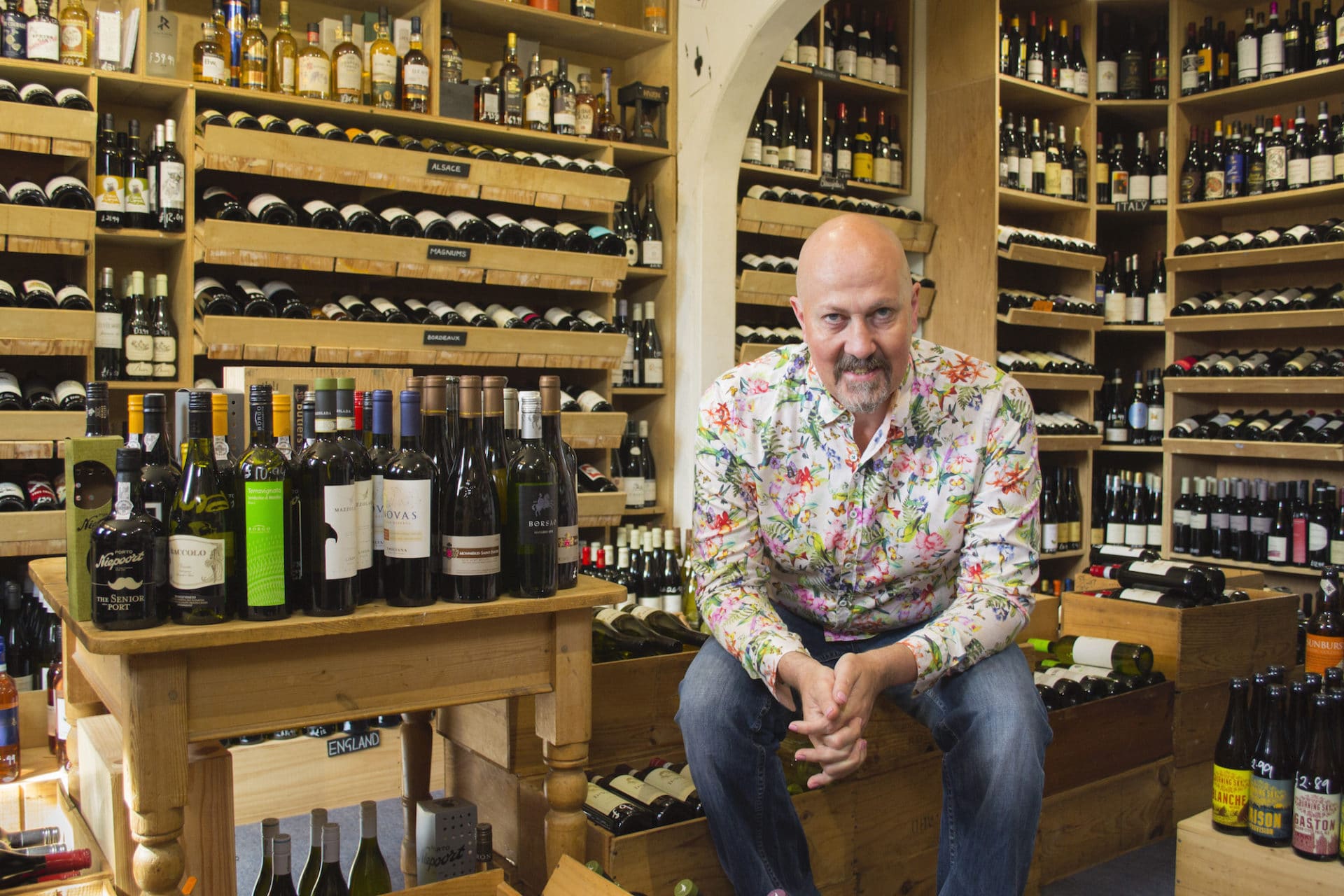 How have you seen your business change over four decades?
Loads really. I used to work with my dad for pocket money before he opened the shop when we just had a warehouse behind the Signalman pub somewhere. It was just mail order to start, so customers would write in with orders, we would get them together and post them off. Dad had collectors all over the UK and abroad. Nowadays we do a similar thing but through the internet of course. Our range of wine has changed massively. We used to be Euro-centric, and stock loads of older vintages which we would buy from peoples' personal collections. Our New World offering was almost non-existent.
The older vintages were our thing, we sold a lot for birth years and anniversary years. But wine prices of these older wines has risen exponentially and puts them out of reach of most enjoyers. We now stock a much more diverse range of quality wines. There weren't many merchants selling quality wines in Brighton 30 years ago, so we did OK, but equally, wine consumption was not as popular as it is now. We had to contend with supermarkets and booze runs. Now there is much more competition, but there are also many more enthusiastic drinkers.
Another change is I cannot remember a time when our work has been so admin heavy, but I won't expand on this as it will mostly be swear words.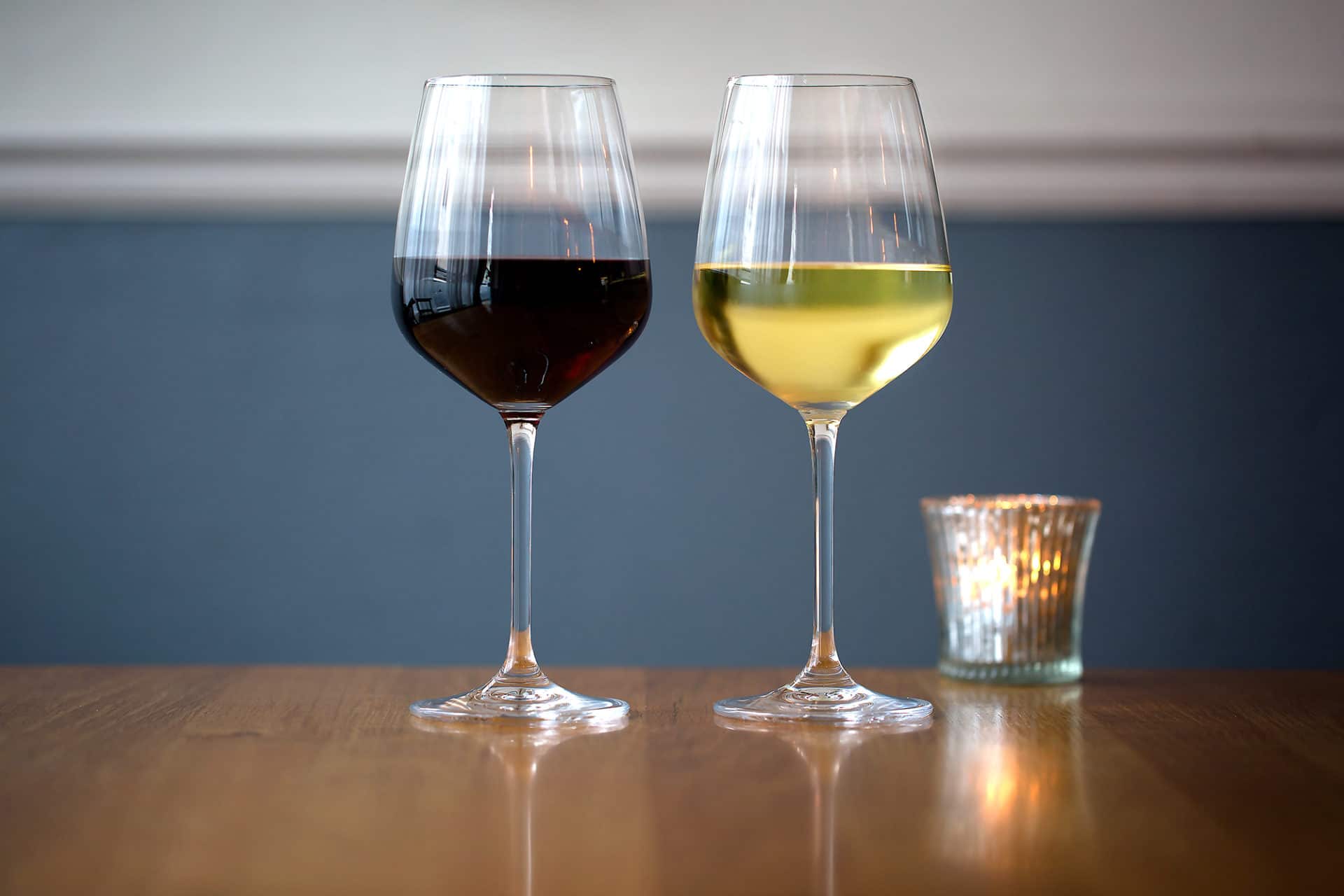 Sum-up your work life right now in one sentence.
Insane, desperately trying to catch up and get on top of work and life, there is no balance.
Favourite wine currently and why?
Often my favourite wine is something nice I've had in the last few days. While writing this I'm drinking a bio dynamic Vouvray Sec, which is luscious and delicious and one of the styles of wine which hooked me in when I was younger. I've also had some sensational Californian reds recently, I love those too. I like anything which is tasty and interesting.
What do you think is the best thing about running your own business?
The best thing about running your own business, is running your own business.
It's all I've really done during my grown-up years. Let's face it I'm not likely to be employed by anyone. Actually, the best thing about it is what my business has allowed me to do, and the good people I have met during the process. I'm not that interested in getting to the end game and talking about how many shops I have, or how many staff we employ. But it has allowed me some great experiences, I have found many proper friends, and it cements us firmly in the Brighton community on many levels, other than just retail.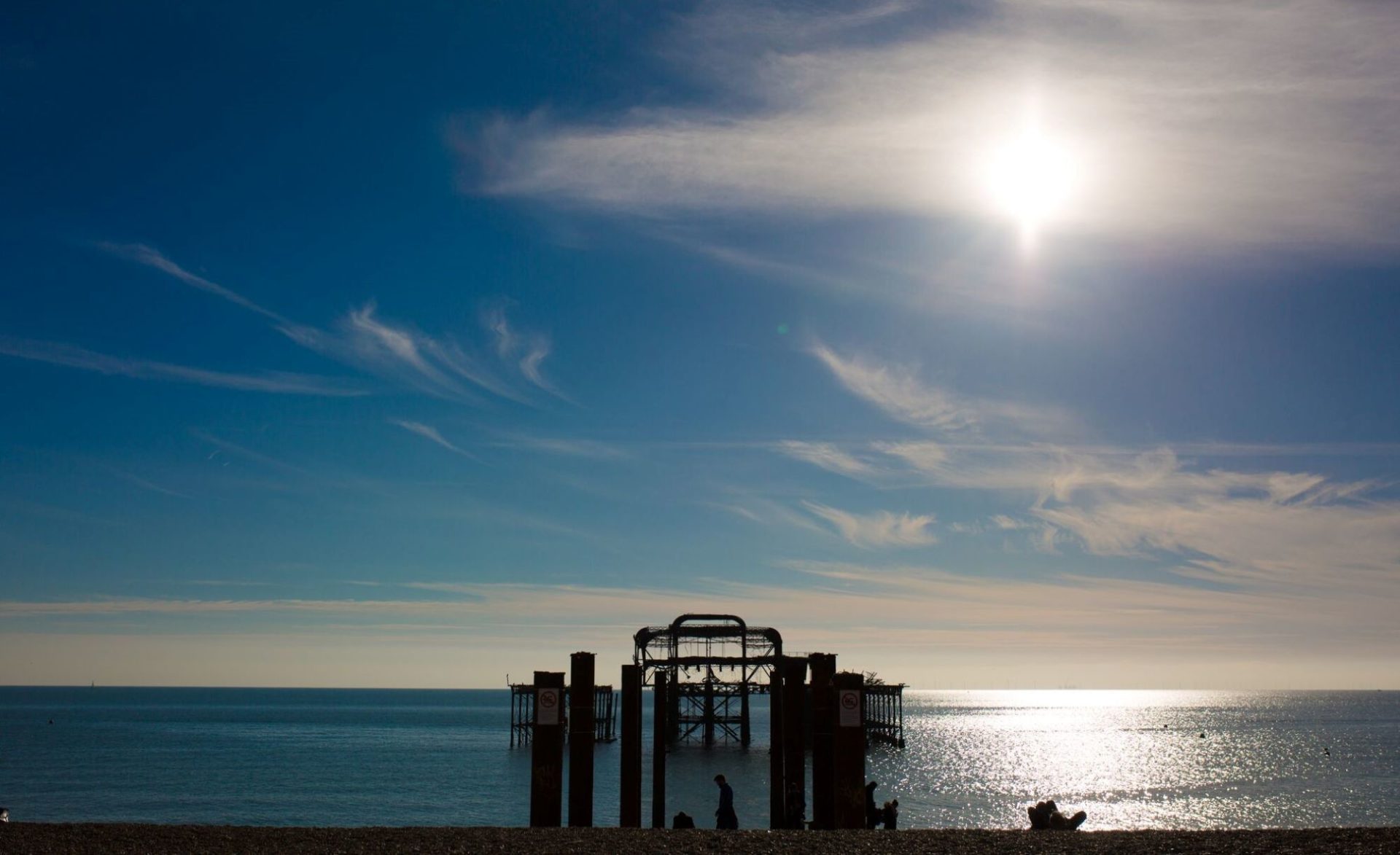 Which is your favourite aspect of the job?
Wine and people, doesn't get much better than that, and food of course. And watching sport, with friends and wine, and food. Quite simple really.
I love being able to stock super sexy wines, which often nobody else around here has, which probably makes us annoying, I don't really care if they sell either. It's great being offered the wines we do get offered, and if they don't sell, well we always have a corkscrew.
How and where did you train in wine?
I came into the family business thinking I'd get a proper job. Then due to a lot of different circumstances, I ended up staying, possibly through laziness.
As a kid, I worked in Uncle Sams on London Road, that social life was hard to beat, I worked there and at the shop. My parents owned a restaurant in Brighton, my brother's a chef, we have always been in drink and food of some sort. I've got some exams and stuff like that, but the only way is to get out on the front line and do it really. I taste and drink an inordinate amount of wines in a year, and present more events and tastings than most people; that's how you learn, I think.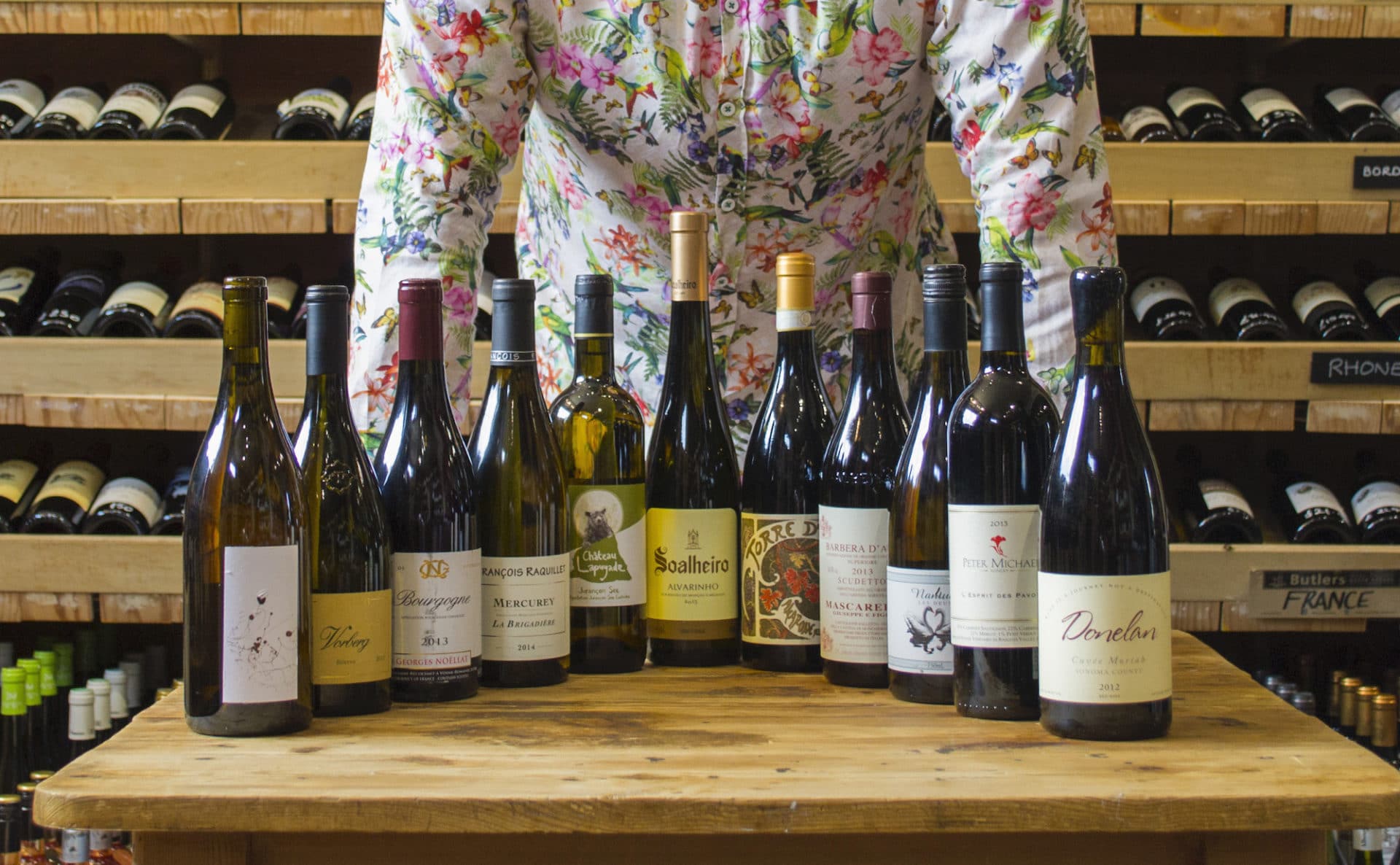 Who has been your biggest influence?
Loads of people, luckily, and they cross over between work and pleasure, and I find that stuff brilliant. I have many people in my life who I respect and love, for many different reasons, people who enrich my life, and are generally givers, even if it is just a tiny segment of the bigger picture. I don't really need to name people but this week I have an example of two great people. A friend recently passed away, no names, no pack drill as it's probably still a bit raw for his close friends and family. He was pretty good at auctioning wine. Dad introduced him to me, he was a bit older than I, this was probably late 1980s or early 1990s, and we got on really well. We both found many reasons to try great wines, have fantastic meals, but mainly have a laugh, and tell it how it is, no ponce. I miss him greatly as we had so many momentous times, it would be nice to still chat about them.
I shall be meeting another dear friend, Peter Hall from Breaky Bottom, at the funeral party. Peter and I, and our much better halves do not see each other as much as we would like. But I have a massive amount of love and respect for Peter, and his wines. Again, we just seem to get on well, nothing complicated, but each time we meet, I feel better. I think it would be fair to say he doesn't suffer fools gladly, and when customers say should we visit his vineyard, I say yes, but he might not talk to you, but I like that! Both these people are inspirational and will continue to be.
What has been the Butler's philosophy and how has this seen your business develop?
Make a difference, don't be like all the rest, have some fun, and try and inspire more people to enjoy better wines. I know we do do that, but it doesn't always transpose into business success. I can only live my life how I think I should, aiming to leave it in a bit better shape than when I first started, and I hope that I pick up some like-minded people along the way. Business is a small part of life in general, a necessity for me as if I didn't fill the day with work I might waste away the days eating and drinking. Then Ben Ginger will start blocking my invites. What motivates me is we seem to be on this work conveyor belt, I have a shit load of stock to pay for, always, so we sort of have to get it moving. I think we (Butlers) want to make a difference, maybe that's the main motivation.
If there was something in the industry you could change what would that be?
Get rid of some of the clutter, there are too many restaurants or drink shops that aren't offering anything to this community, if they weren't there, the good ones would be able to thrive a bit more.
I was born and bred in Brighton and I love it, but it is becoming harder to operate as a retailer, due to a lack of thought about the infrastructure of the city. We use it all-day, every-day, and it becomes more and more difficult to use us, and for us to give the consumer what they want. I'm very bored with large companies poaching accounts with the promise of free glasses, a new fridge or cash on the bottom line. Does anyone have any morals?!
Oh and another thing, people who pop up, dabble at the trade, maybe with a website only, have no necessity to earn from it, but generally cause damage by being around. Really annoying.
to use us and for us to give the consumer what they want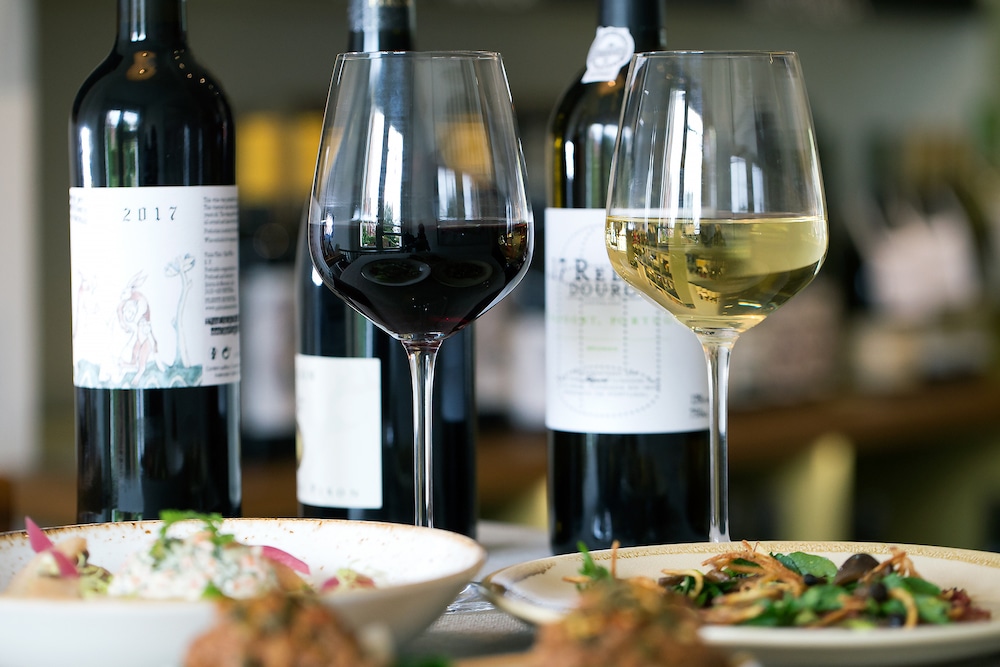 What do you like about wines from Sussex?
I don't like all of them, just like other regions. I'm not reading back over what I have written so far, and I imagine I might be becoming more negative as I write, as I finish bottle number one. We have sold Sussex wines since the early 1980s, but who cares. The ones we like working with provide clarity of pricing, a good product, they don't try to sell directly to restaurant customers of ours, and they deliver on the business side of things. There is sometimes such a desperation for people to sell, the quick buck becomes tempting, but that can so often muddy the water and can leave a sour taste. Transparency of the route to market, who has what is key, and then we can work around that.
I think it's a buoyant time for our region. But more and more wine is being made, more small producers pop up, the wines are often priced quite high (I'm not saying they aren't worth it). But the audience of willing paying punters, hasn't increased alongside this. Only so many people are going to buy so many bottles of £30 fizz, this is a very difficult market for retailers.
Tell us something you wish you had been told at the start of your career?
Don't go into a family business, go and get a proper job. Get a really well paid job and just buy lots of wine. Concentrate at school and don't just play football, cricket and go to nightclubs.
Which restaurants and chefs in Brighton do you work with?
Quite a few, Fourth and Church, Wild Flor, Chard, bits with Ginger just for fun, the Grand, the Geese pub, Semolina, and others. (I haven't not mentioned the others for bad reasons, I just thought this sentence started to sound boring).
What did you want to do when you were growing up?
Be Ben Ginger.
Or if I couldn't be him, play for Liverpool, in my mind I was probably like Mark Lawrenson, but in reality, I was more like Mark from Take That (actually he might be really good at football, who knows).
What do you think you would be doing if you weren't at Henry Butler's Wine?
Probably a lot better. I actually don't know. But if I wasn't doing this, I've always thought I'd contact a friend and say "do you fancy starting up a business?".
What innovations and trends in drinking have you noticed over the years?
Screw-cap, great for restaurants, what was all the fuss about? Preservation systems to make wine last longer. Nothing beats a waiters friend corkscrew, no need for anything else, be suspicious of anyone who uses a gadget.
What's next for you?
Dark times, joking. Not saying, because it's a bit up in the air at the moment, but hopefully some big changes next year
Anything you would like to add?
Be nice to each other. I was going to say some argumentative stuff now, but it's not worth the hassle. I'm an enjoyer, and we try to create a positive time through our business, but I mainly wake up at 3 am every night worried about something to do with business. So my next mission, is for a better work-life balance.