Brighton Hospitality Interview, James Thomson
Wild Flor is a neighbourhood restaurant serving classic cookery alongside world-class wines.
It was founded by 3 former restaurant managers (myself James Thomson, my wife Faye and long-time colleague Rob Maynard) whose vision is to simply offer the dining experience they would enjoy and seek themselves, to the good people of Hove and beyond.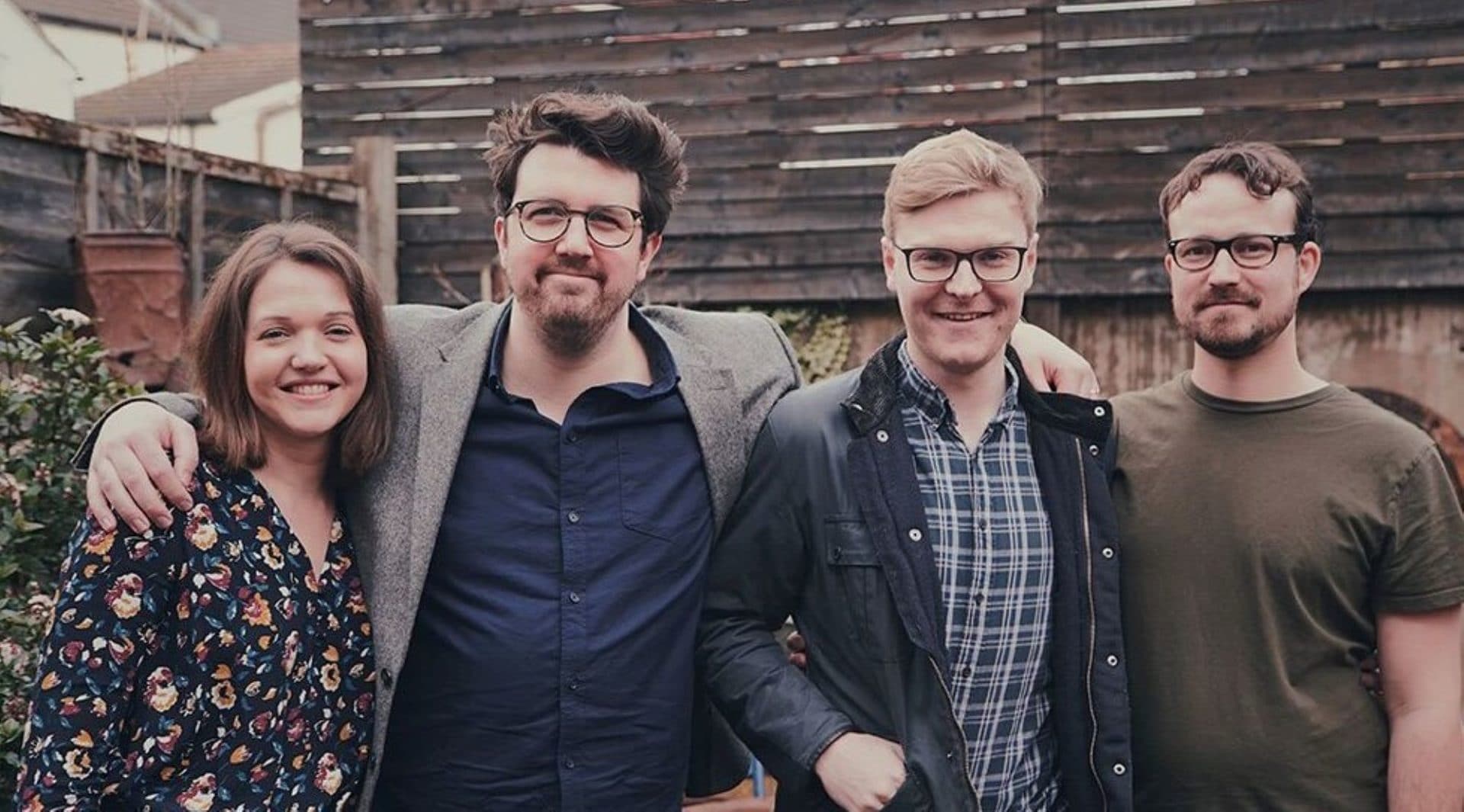 Best restaurant review so far?
Wild Flor received a glowing review from Tom Parker Bowles quite early on which has proved to be very important for us.
Initially, in his column in the Mail on Sunday, it was later picked up by The Week magazine too which I suspect has a significantly higher readership locally. That was great for us and the team, we 'd only been open for a few weeks and it was a timely boost. I'll never forget waiting for the review to go online at 11 pm on a Saturday night and us all reading it together.
The best thing about being in Hove?
There is a really strong sense of community in Hove it has been made to feel part of that from very early on.
We were fortunate enough to know many Hove residents from time spent in our previous employment, so being in Hove was always a preferred option for us as it meant there was genuine local anticipation of our opening. We felt there was (and still is) plenty of room for more venues of high quality in Hove. A few years ago there wasn't an awful lot to shout about between the Ginger Pig and the border of Brighton, but places like Chard, Little Fish Market, Cin Cin, Fourth and Church, The Urchin, Fatto, Market and Latino/Cafe Malbec are all really professionally operated venues which gave us more confidence to be opening this way.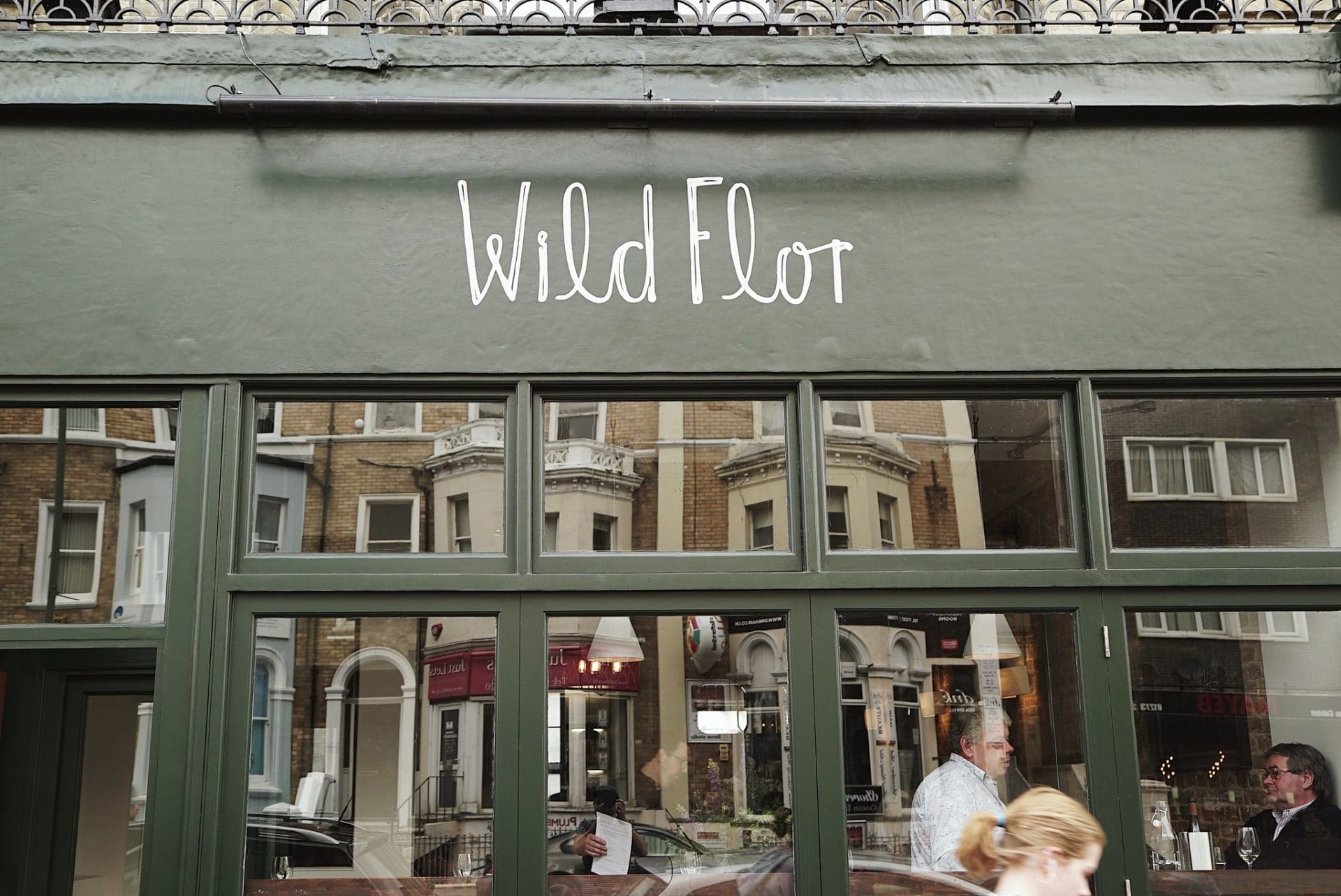 Describe Wild Flor in 3 words.
Well-cellared, Classic Cookery. (Please allow the shoe-horning there).
Favourite dish currently and why?
It has to be our Veal Sweetbread dish. I still remember sitting in a little beer house with our Head Chef Ollie Darby almost a year ago now and he had drafted what would become our first menu. We had spoken to him briefly about the vision we had and the style of cuisine we were looking for – that we wanted the menu to feature some 'staple' dishes alongside more regularly changing seasonal dishes. At that time we were going to be called 'Flor' (someone else announced their own opening under that name before we could) which is all to do with the Sherry. At the top of his starters section read 'Veal Sweetbread, Cauliflower… something… Sherry Cream Sauce'. I knew instantly that he knew and nailed what we were after. Currently, it is being served with a Cep puree and grated chestnut alongside that fino sherry sauce. TO say the dish has been well-received would be something of an understatement.
Best thing about running your own business?
Well opening our own restaurant was the realisation of our own, very personal dreams. I'm very lucky to have business partners who so closely shared that vision. I feel proud whenever we have a dining room full, or even half full of people who have chosen to come and spend their time and hard-earned money in a place that not long ago was just in my imagination. That's pretty cool really.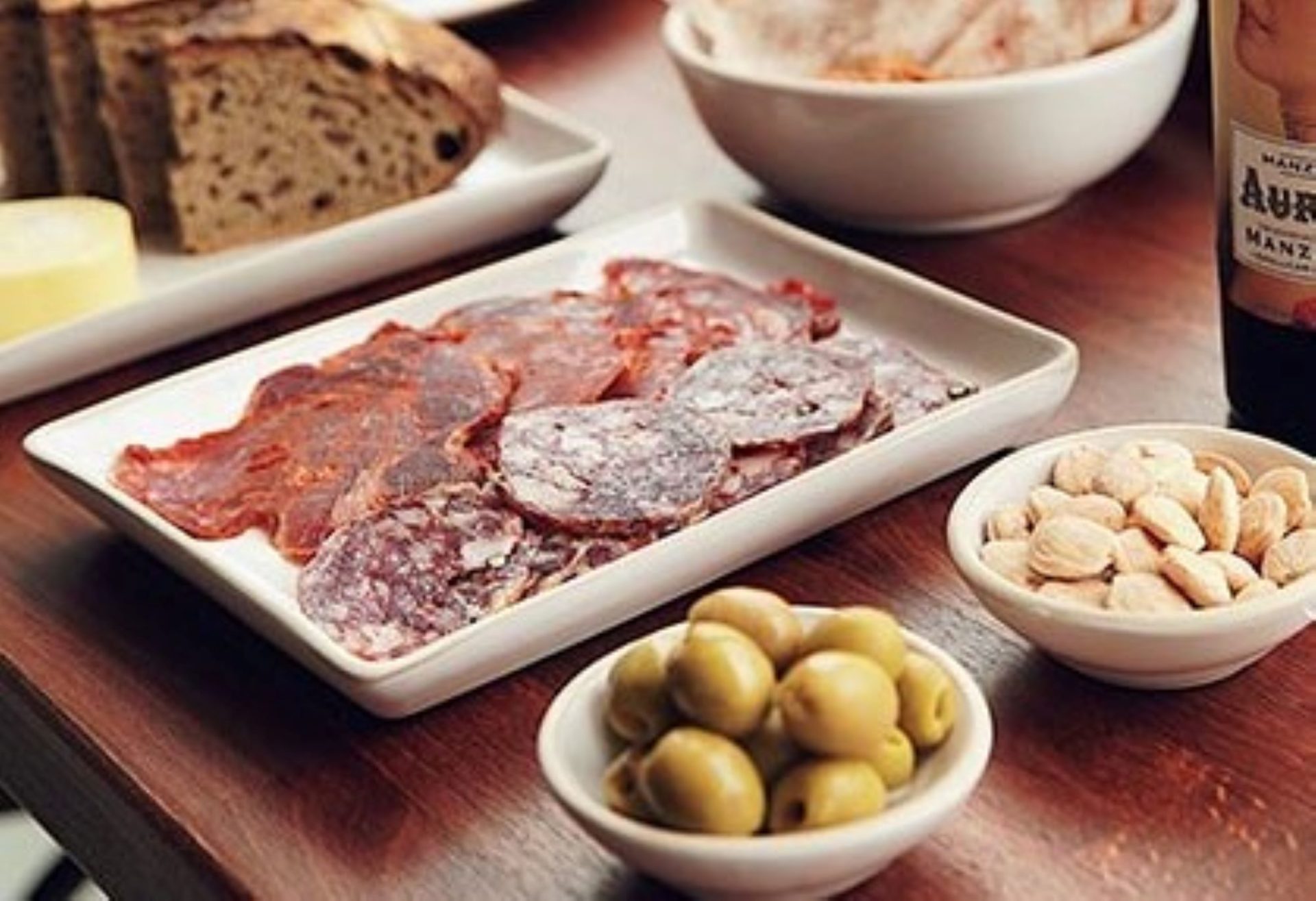 Which is your favourite aspect of the job?
Service, which is funny really because as you progress through management you get to see less and less of that, but now I have my own business I'm now firmly back on the floor (we are a team of 4, all 3 of us directors are on the floor with one full time, Flis and one part-time, Dan on the staff).
I'm not going to lie, running a business is bloody hard, so working the floor, greeting guests and listening to the feedback which thankfully has been overwhelmingly positive – that's a wonderful escape from the stresses that inevitably come with running a business.
How and where did you train in hospitality? Was there any particular reason for that path?
I was a waiter from the age of 16 and worked as a bartender through college, at which point I wasn't thinking about hospitality as a career but certainly really enjoyed it.
I then had a bit of a Uni U-turn and decided to move to New Zealand for a year instead. I saved a bit of money, bought a van and lived cheaply for a few months until I ran out of money. I was writing a bit at the time and found myself doing so in this tiny fine-dining restaurant in Queenstown, Central Otago, right on the lakeside. They offered me a job and that was the first time I felt what it was like to be surrounded by ambitious, passionate and driven people in the industry.
New Zealand wines were just starting to take off and it was a great place to be. I began managing the daytime operation which was a bit more casual and this was the first time I thought seriously about hospitality in the long term.
When I returned to Brighton I remember putting CV's around for a waiter position and getting a call back asking if I was interested in an assistant manager position. I later followed that same person to a pub/restaurant in Steyning and he left shortly afterward, which meant I was given my first GM position aged 23 overseeing a venue that was turning over £30,000 a week. It was too early for me in truth, the company over-expanded and later went into liquidation.
I thought long and hard about my next position and eventually took an assistant manager position in the Ginger Group. I worked for a year under a GM who had bags of experience and I probably learned more at that time than at any other point in my career until then. When she left I was offered the GM position.
The first year was really hard and I learned from a lot of mistakes that I think in this industry people have to make in order to never repeat them.
Crucially I felt really supported during this time by the owners, which again was a first compared to previous employers. After a year or so I began to feel at home, more comfortable and confident enough to start pushing for changes and actively driving the business I was tasked to look after.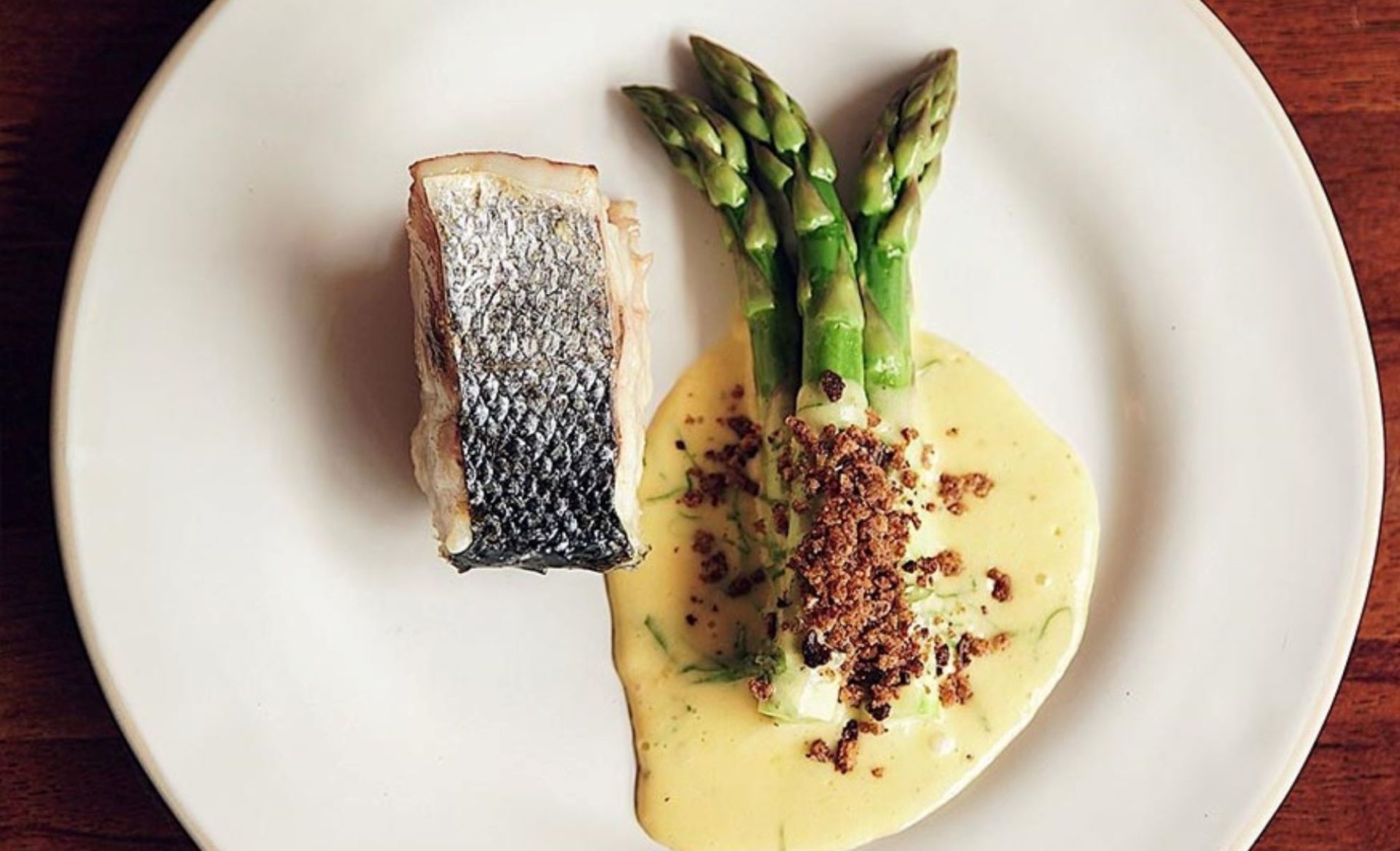 Biggest influence?
As I said previously, I have experienced some of the most brutal sides to this industry and it's impossible not to include those as influences because if nothing else it makes you pretty determined not to repeat them. But that's really negative, isn't it?
On the positive side, I have enormous admiration for Ben and Pamela Mckellar and the seemingly effortless manner in which they go about running what is one of the brightest and best empires of restaurants this country has to offer. I could go on all day but I think all I need to say is that I regard them as close friends and if I am half as successful as they are I will consider myself very lucky.
What has been the Wild Flor mindset or philosophy and how has this seen your business develop?
The plan was always to open a classic restaurant in every sense of the word – no trends, good old fashioned cooking that people can rely on. Kick back, relax and if necessary, let us help you choose the perfect bottle of wine. We have to remind ourselves to stick to these principles and every so often, keep things modest and simple.
The fear of people not enjoying what we do anymore motivates us to keep keeping people happy.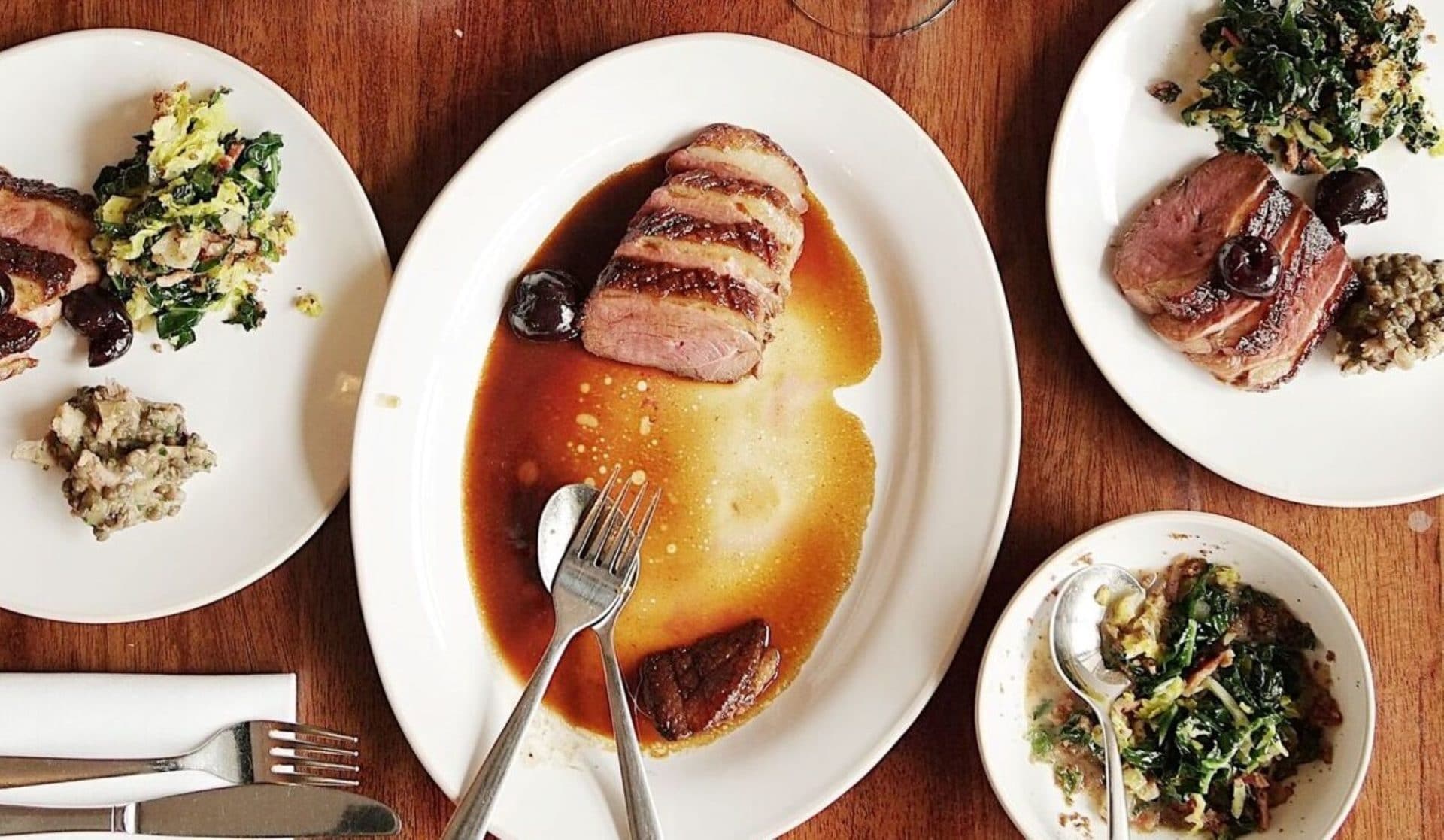 If there was something in the industry you could change what would that be?
I think making people more aware of the costs involved in running a restaurant and putting dishes on a plate would be helpful. There are situations when you want to really get into it with a customer if they've given negative feedback about value – but don't because there's no point and you can't please them all. I think every restaurant worth its salt wants to charge as little as possible for really nice things and we're no different. Those really nice things come at a price, unfortunately…
Go to wines at the moment for James Thomson?
So with wines here, our most important differentiating factor would be our focus on the producer. So if we're listing a Burgundy, Bordeaux or Beaujolais it is from one of the top producers among their peers.
One of the joys within that is to seek some entry-level wines from top producers and we have some delicious Marc Reugeot Bourgogne Blanc and David Duband Bourgogne Rouge on by the glass at the moment which illustrates that best.
The key point is that it's better to drink lesser wines from the best producers , rather than a no-name Chablis, for example.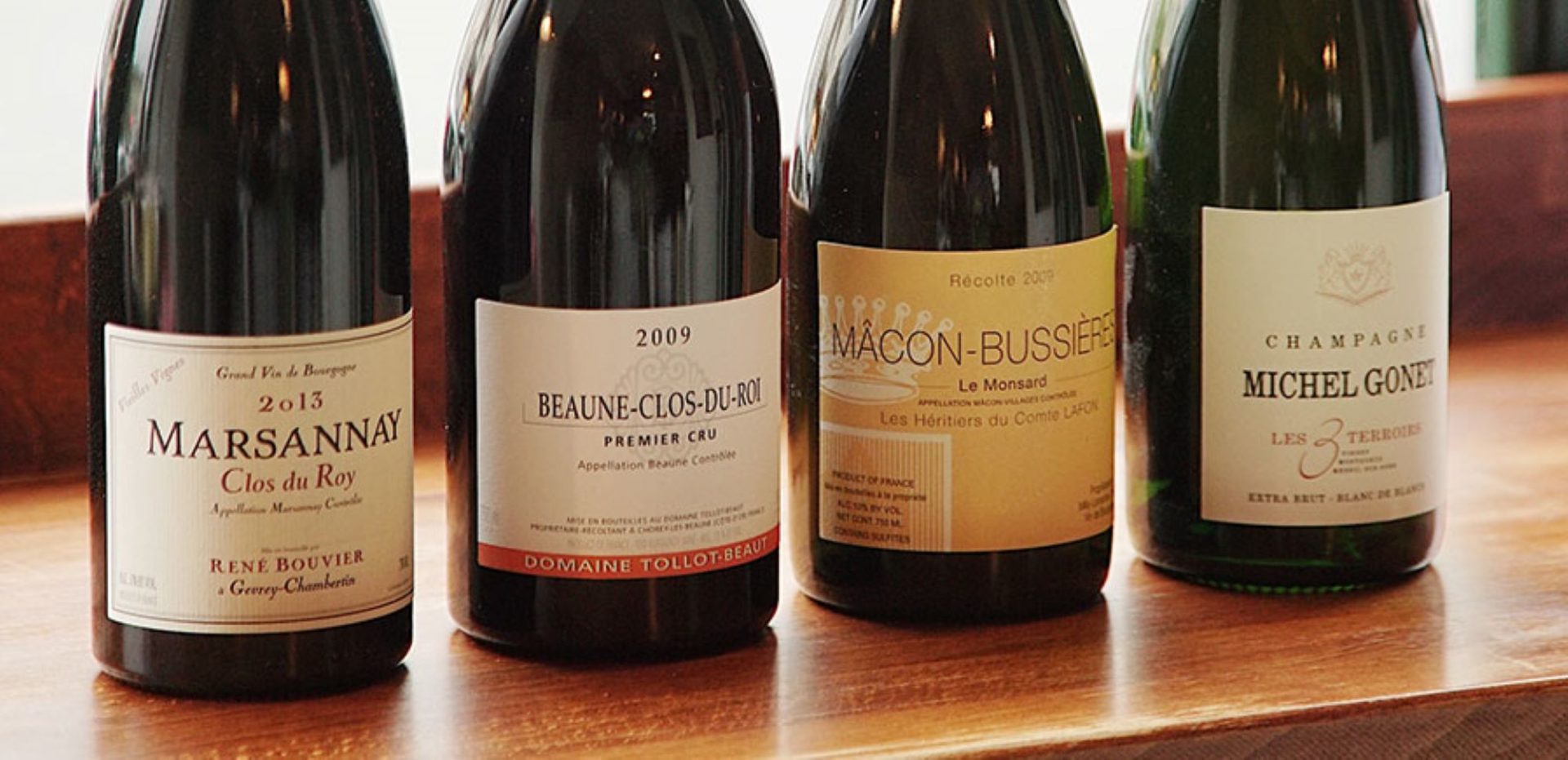 Tell us something you wish you had been told at the start of your career?
I wish I had found a 'mentor' a lot sooner. The manager that had the biggest influence on me wasn't until I was 25 and had already been in a couple of senior positions. We only worked together for 6 months but I learned more in that time about management than any previous experience. So thank you to Roz Watson for that. She taught me to hold myself to account and be meticulous in communication. Basically cover your own arse all the time – it's a very exciting industry as things change daily, but to be responsible for letting teams of 20 plus people know what's happening can be a lot for one person. It's lonely and sometimes it feels as though everyone is trying to catch you out. The buck stops with you so you can't give anyone an inch.
You are eating out in Brighton for breakfast, lunch, and dinner. Where might you go?
I've only been for dinner but I reckon the Chard(now closed) breakfast would be a bangin' start to the day.
Lunch at Cin Cin, mid-afternoons at Fourth and Church then dinner at the one and only Little Fish Market or The Gingerman, depending on my mood.
What did you want to do when you were growing up?
I wanted to be a vicar apparently in childhood. The last thing I wanted to be before restaurants would have been a script-writer.
What innovations and trends in eating and drinking do you anticipate next year?
In-house ageing seems to be a bit of a thing – including fish which is quite exciting, particularly where we are.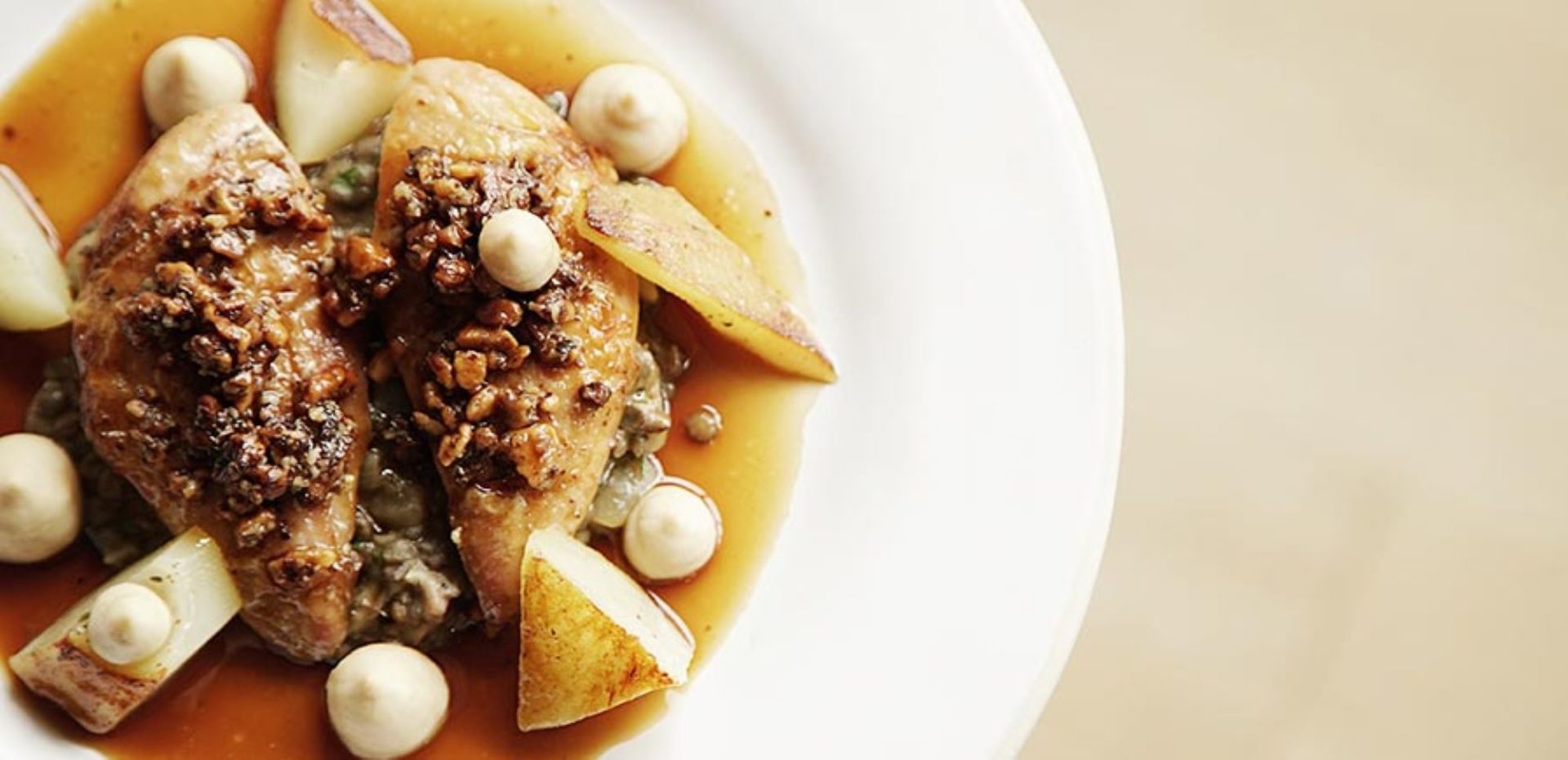 What's next for James Thomson?
We'll be here, all 3 of us, working the floor for many years to come with a little luck. Slowly, slowly hoping to grow and have other sites one day.