The Grand Hotel
The iconic and magnificent Grand Hotel stands proud on Brighton's seafront, overlooking the English channel. Established in 1864, the exterior of the building was restored to its original beauty in 2019 unveiling original features very unique to this venue. Inside, the grandeur continues with everything from the furniture and decoration to the staff and service all impressing a sense of luxury.
Carys tries takeaway
There's nothing grander than finishing the week with a Friday Feast, and at just £20 pp, The Grand's finish at home menu is a real steal for 3 courses!
This new menu of weekly specials, led by Executive Chef Alan White, has been designed using the finest seasonal flavour combinations and locally and sustainably sourced seafood and meat. With 3 courses and nibbles, it felt rather extravagant for a Friday night at home.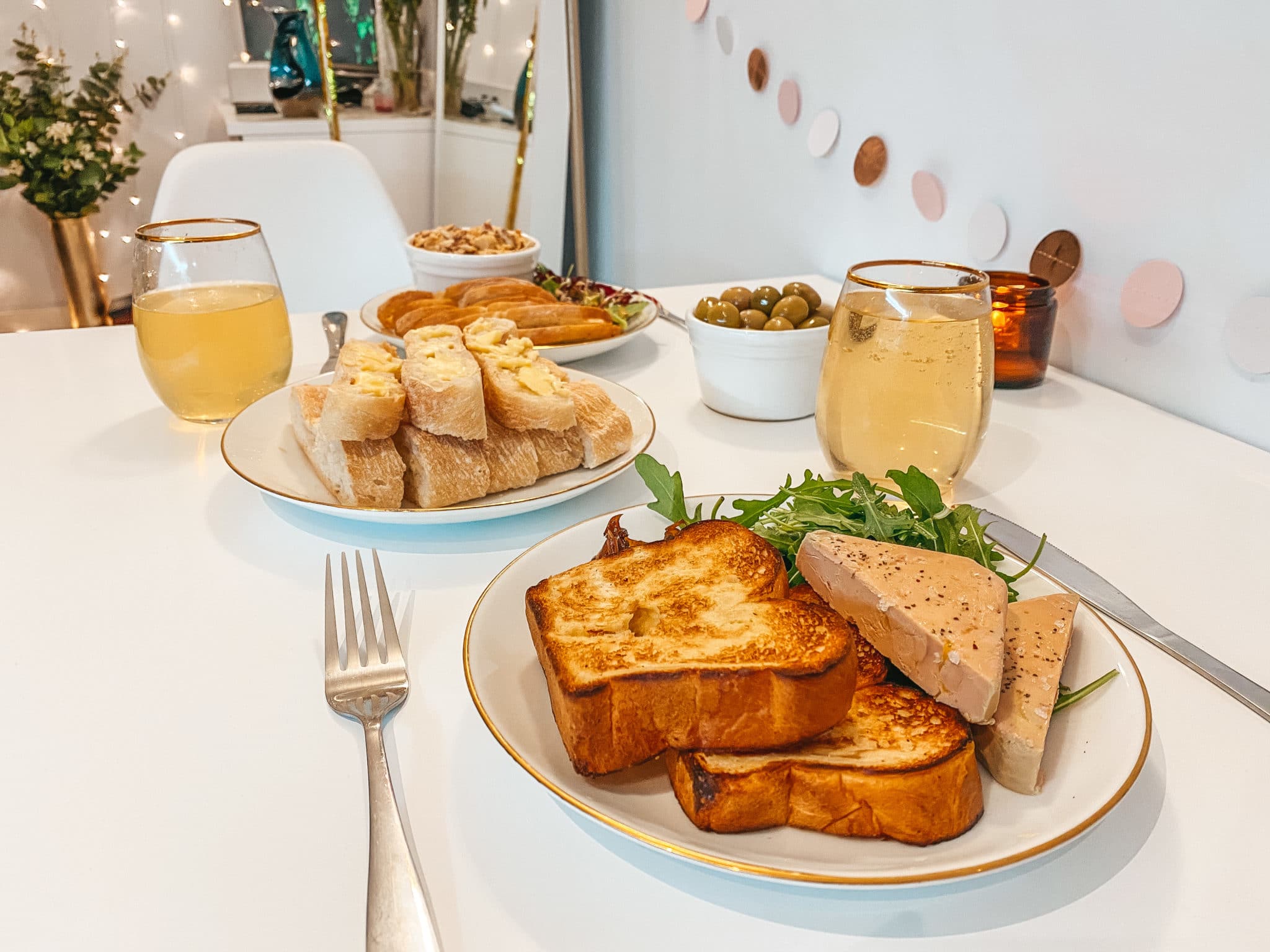 Everything comes clearly packaged and ready to finish at home, making the process super quick and easy. Nibbles consisted of manzanilla olives and a fresh crystal ciabatta bread with salted butter which we snack on as I plated up the starter. Who can resist fresh bread whilst they're waiting for a starter right?
For starters we opted for one of each available, one duck pate and one artichoke mousse. The portion sizes are very generous, the duck pate was served with 2 slices of brioche bread, onion jam and rocket which was delicious. The artichoke mousse came with crunchy toasts, smoked almonds and a generous side salad. The smoke almonds added a welcomed texture to the mousse.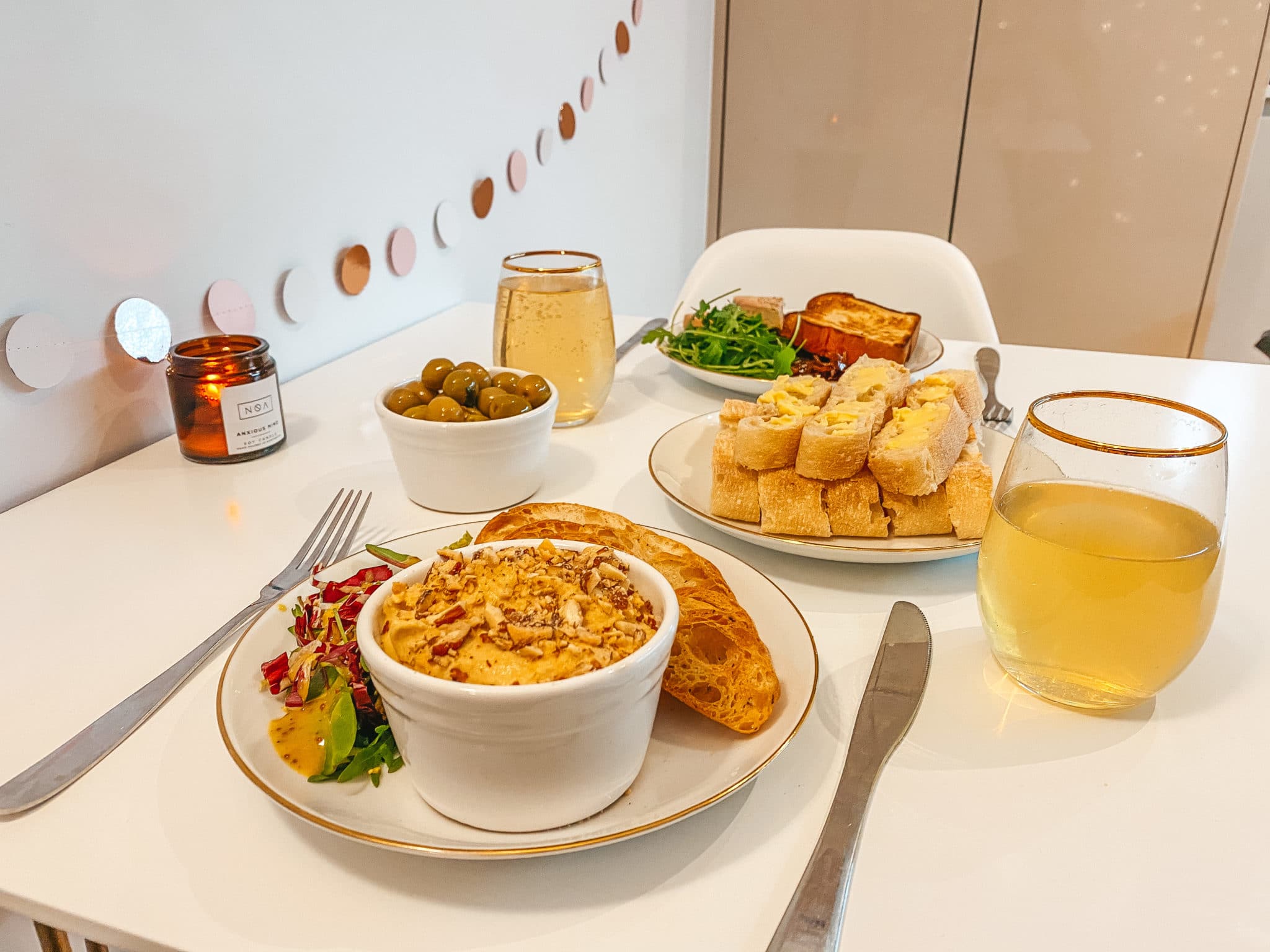 Mains were ready in 10 minutes, a simple but flavourful hake wrapped in prosciutto, served with butterbeans in tomato and basil. The smokey flavours of the prosciutto complemented the hake well and what we thought didn't look like a large portion, actually was the perfect plate.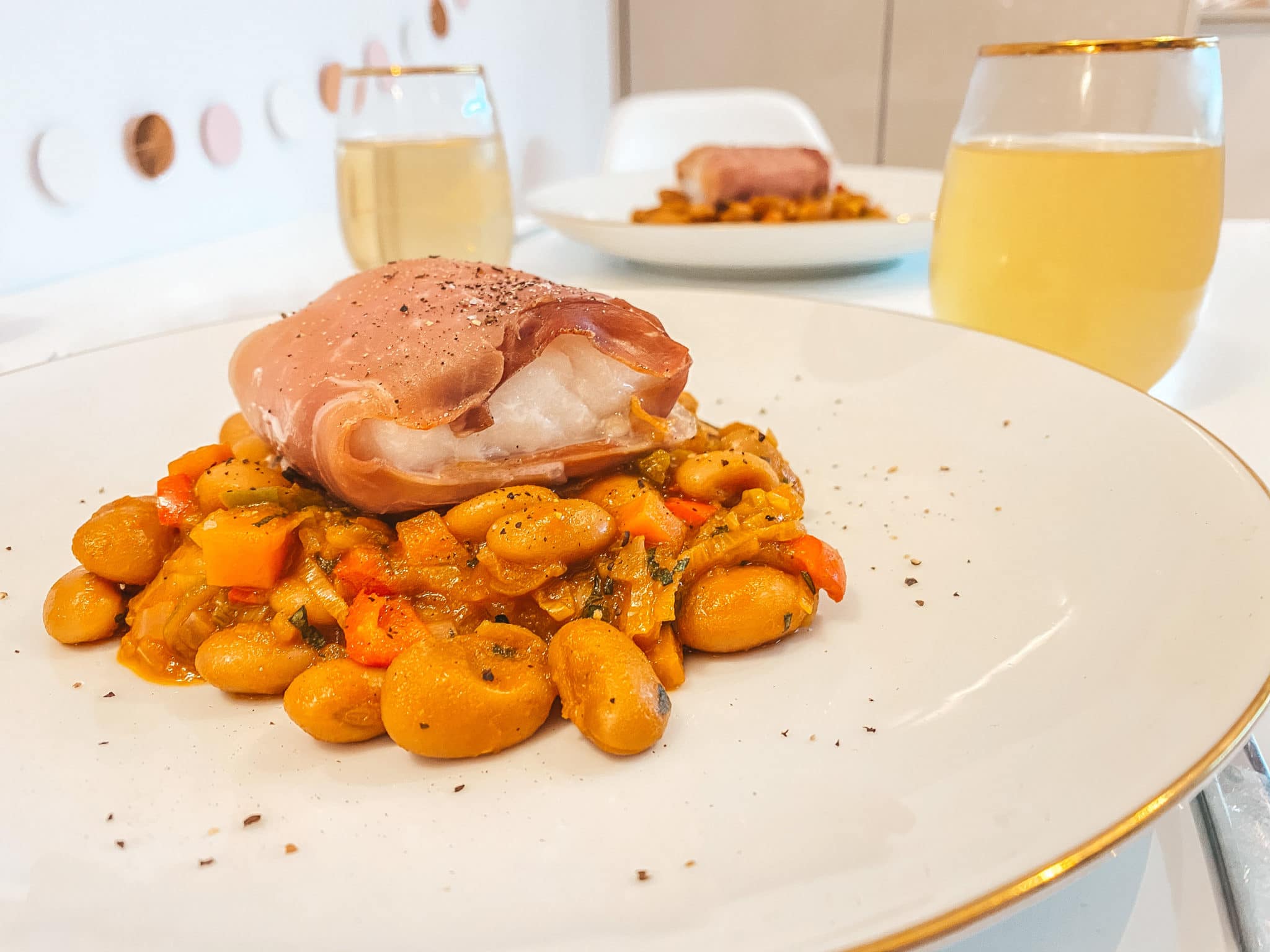 We rounded off our meal with a winter berry tart which was the highlight of the meal for us, an oat shortbread crumble, a dollop of cream and a dash of blackberry gel. Personally, I would have loved the option of a warm custard instead of the cream, just like you would in the restaurant itself.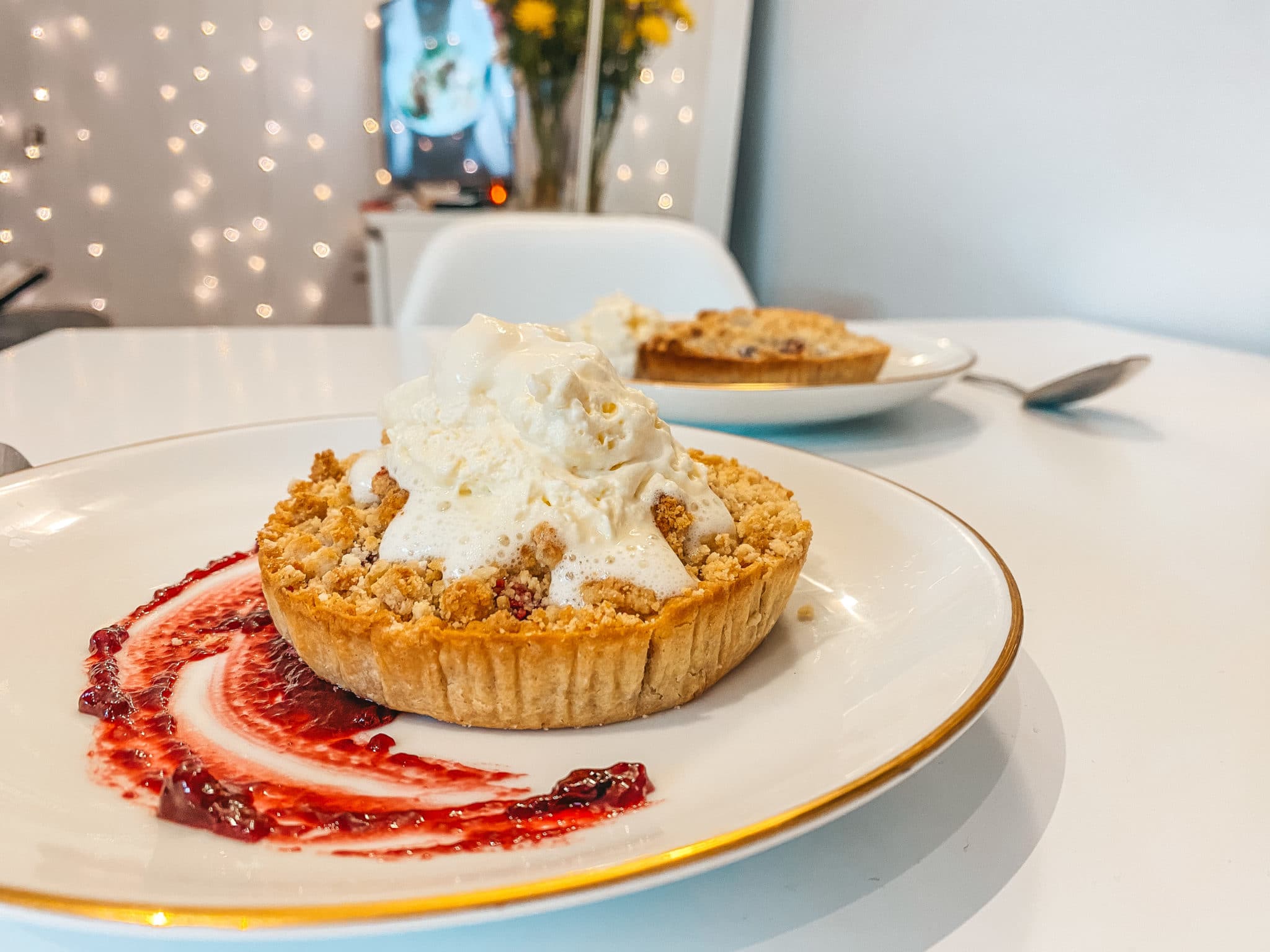 All round, we loved our dine at home Friday Feast experience. For £20 a head it's a real steal considering you get 3 courses and nibbles, you're left satisfied and best thing, you can have that post dinner slump on the sofa and finish off your glass of wine.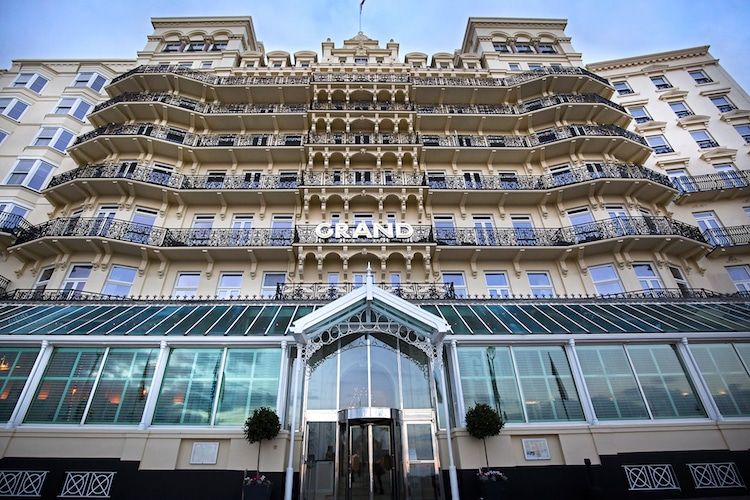 The Victoria Lounge
A perfect place to relax, the Victoria Lounge is unmissable and inviting. Whether you are an overnight guest at the hotel, a visitor to the hotel for a business meeting, after a quick coffee or looking for a place for overdue drinks with good friends, the Victoria Lounge is a venue to impress all.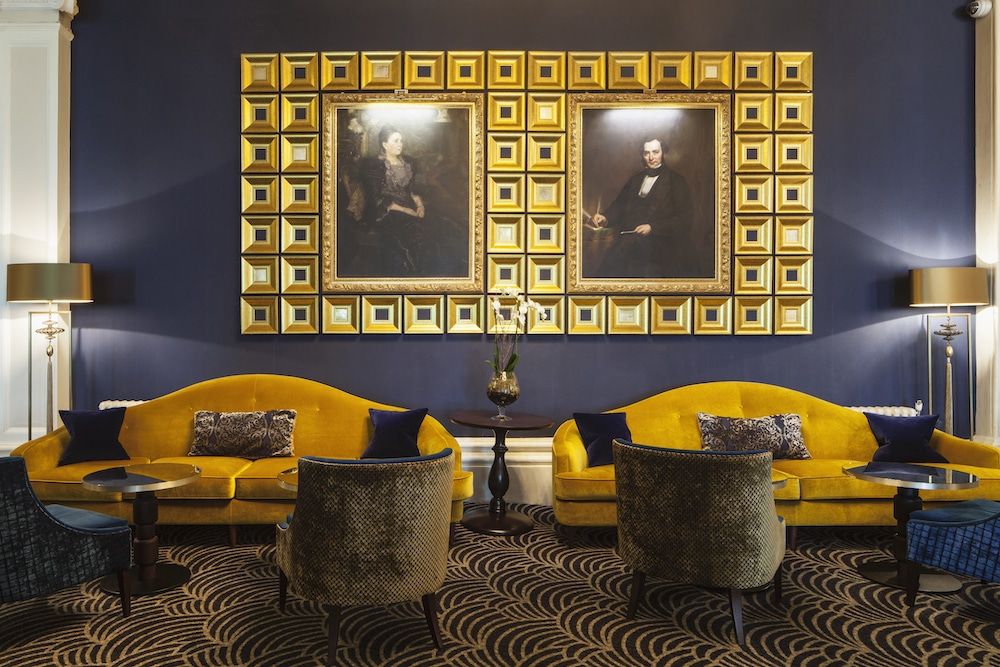 The Victoria Bar
The Victoria Bar is located within the lounge area of The Grand Hotel and is one of Brighton's favourite venues for guaranteed quality drinks. Perch at the bar and chat to the interactive staff members while sipping on a classic cocktail of choice from the menu, that also features innovative cocktail creations, wine, beer, a top-end selection of spirits and delicious fizz. Drinks from the bar can also be served to the Victoria Lounge, perfect for that early evening much needed pick me up after an exhausting day at work.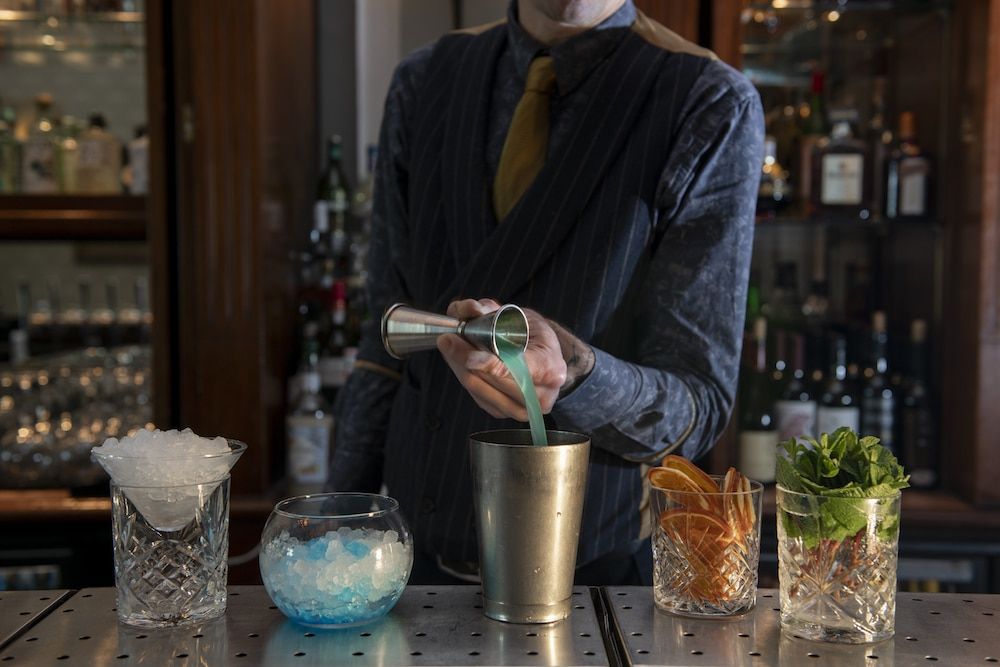 Terrace
At the front of the hotel, the sea facing Victoria Terrace sums up The Grand Hotel's association with luxury. The bright and botanical interior makes for the perfect location for brunch and afternoon tea, and during the evening a brilliant grill menu is served here, especially great during summer sunsets.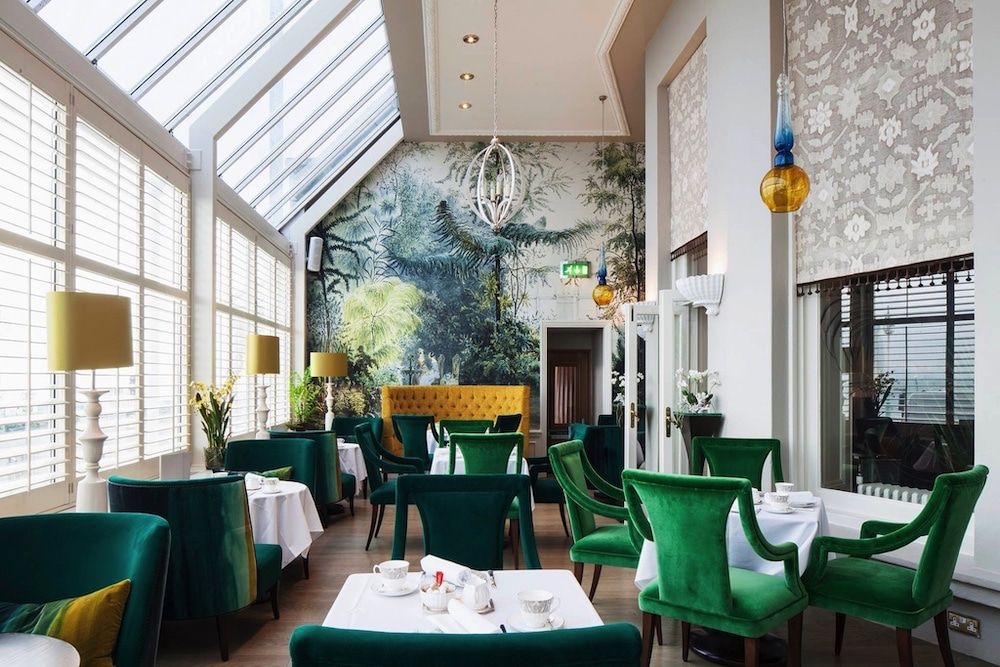 Brunch at The Grand
Served in the beautiful Victoria Terrace, brunch at The Grand is a special thing. From the hearty to the super healthy, choose from a favourite Eggs Benedict or a lighter granola bowl. Teas and coffees are also top quality, perfectly enjoyed with their bakery board on a sunny Brighton morning looking out to sea. Don't leave without checking out their COLUMBUS 1493 cocktail, a rum based drink paired with peach puree for a breakfast twist.
Afternoon Tea at The Grand
The Victoria Terrace at the Grand Hotel has quite the iconic offering, afternoon tea here is something of pure beauty that also tastes fantastic. Choose from two teas, The Victoria Grand afternoon tea or the Victoria Terrace Tea. The Grand option offers three tiers of deliciousness, including quiche and freshly made poached salmon, egg mayo, cucumber and cream cheese and smoked ham sandwiches.
In 2020 The Grand won the Brighton Restaurant Award for Brighton's Best Afternoon Tea, an award they retained from the 2019 BRAVOs.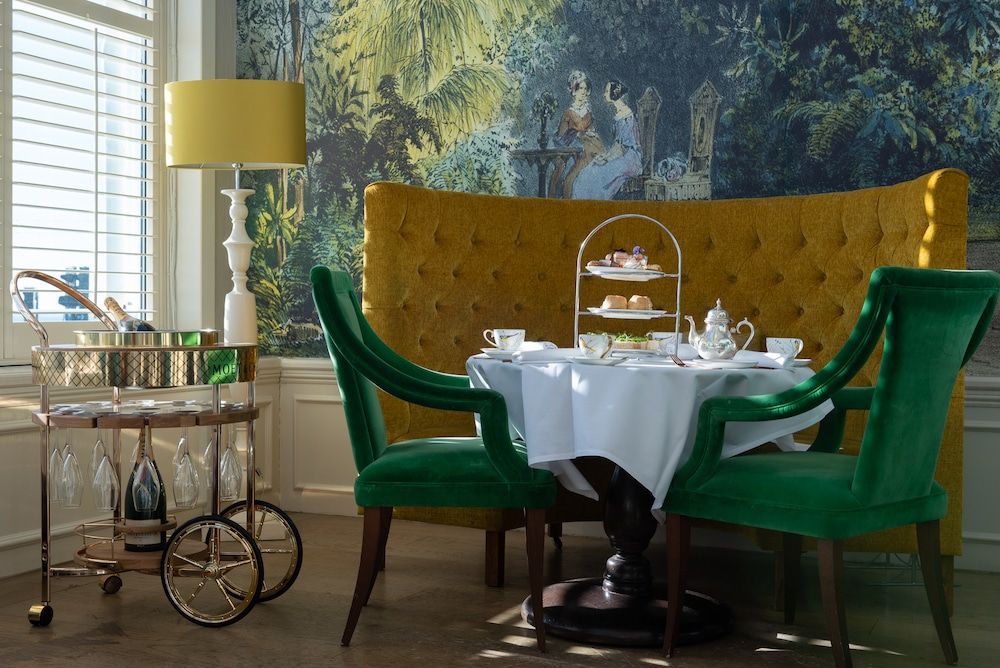 A selection of pastries and cakes curated by executive chef Alan White are also served, alongside fruit and plain scones with clotted cream and strawberry preserve. To drink, luxury loose leaf teas are on offer, along with coffee brews on request. Refer to their list of sparkling wines for added opulence or choose the Brighton G&T or Moet Moments tea options.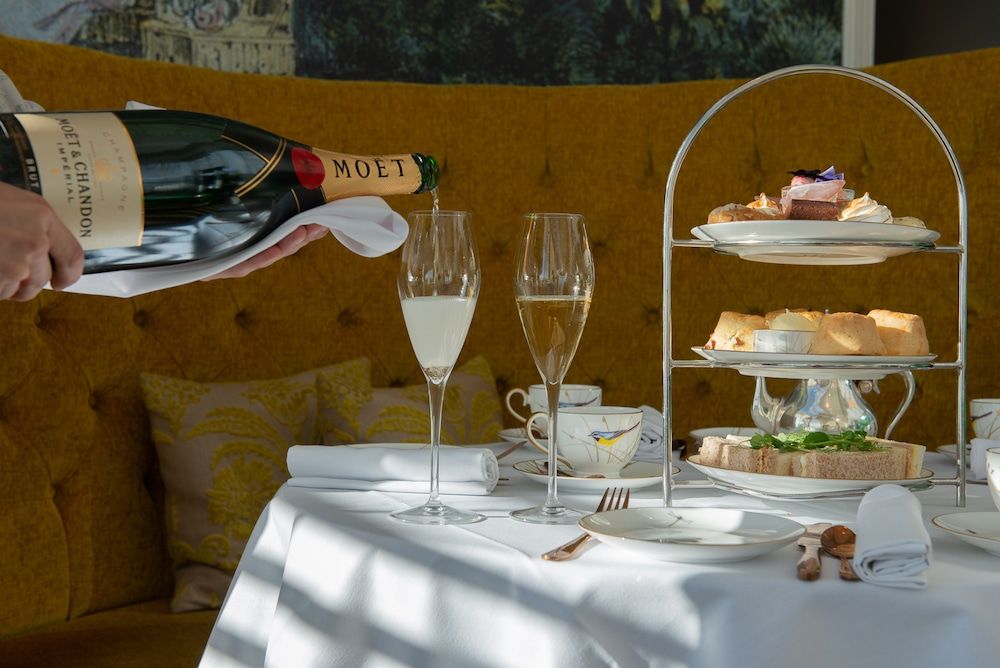 A grand day in with the inlaws, or perhaps a baby shower or hen event? Afternoon tea is a great British tradition and now with the Grand Afternoon Tea takeaway, you can enjoy your favourite sweet and savoury delights, alfresco or in the comfort of your own home.
The Grill menu
Designed by executive chef Alan White, the evening option at the Victoria Terrace is the grill menu. Offering a modern take on classic grill dishes, focusing on locally sourced meat and produce. A wagyu beef burger is a firm favourite on the menu, alongside the unmissable Sussex rump steak served with roast plum vine tomatoes and watercress. View their menu here.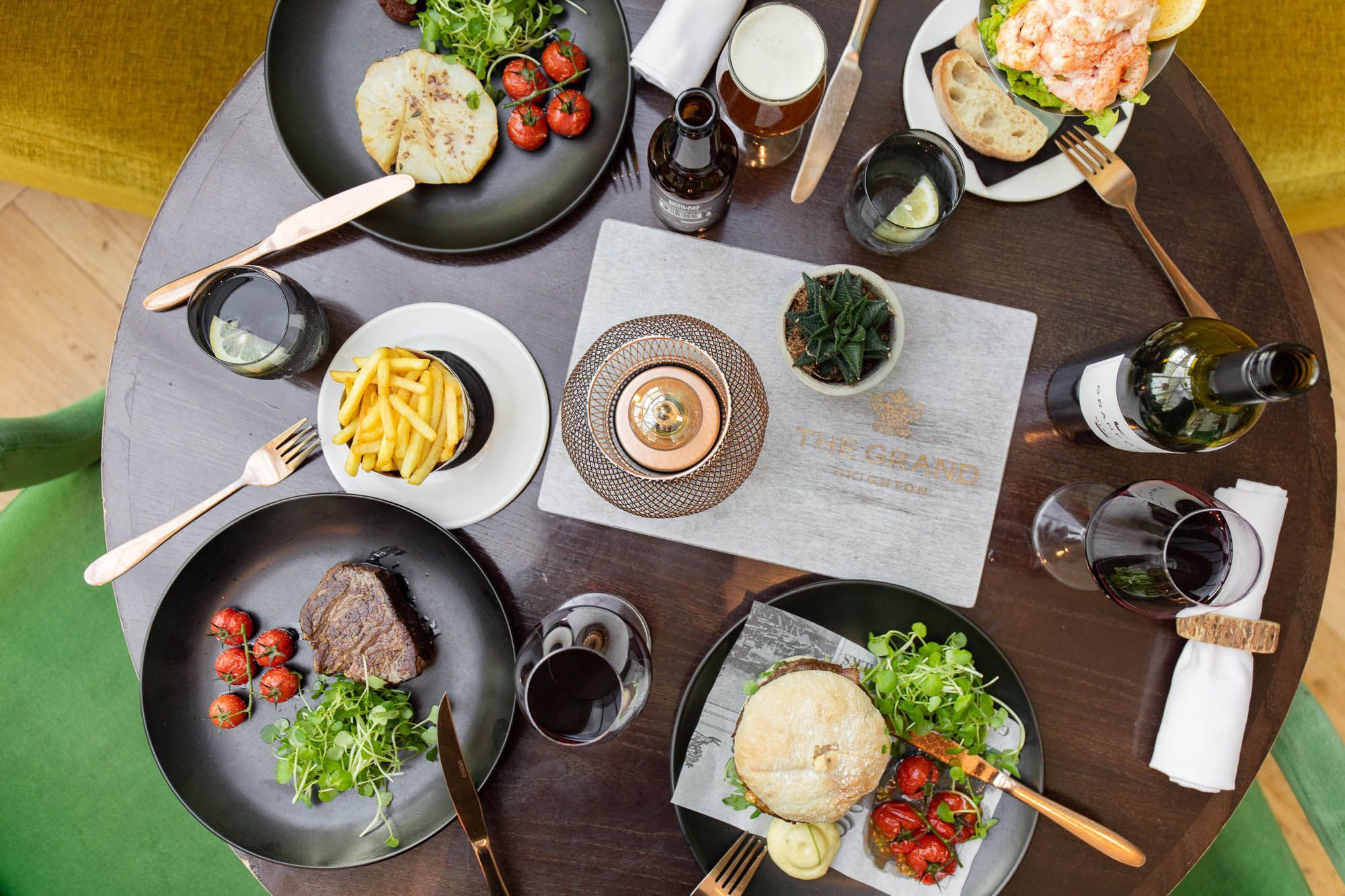 Picnic
Going for a picnic and don't quite know what to buy to make it super special? Try a Grand Picnic. They are being described as 'no average lunch' and once you see what's inside this hamper you'll understand why. They contain dishes to supply you with a veritable midday feast of savoury wraps, pastries, quiche and sweet cakes to enjoy al fresco or back at your home office. At £19 pp and the additional option of adding your favourite tipple, be that bubbles, beer or cocktails, we see great value in this perfect picnic pack.