Wild Flor Hove
Wild Flor can be found on the Church Road, which is the main thoroughfare of Hove. This neighbourhood is relaxed and although only a stone's throw away from Brighton's bustling North Road you can feel its Hove-like qualities almost immediately. With wide roads, public lawns and gardens and a mix of commercial and independent shops, Hove has an air of opulence well suited to fine dining and quality wine.
Elle tries takeout
For a lot of the smaller, intimate restaurants, a critical concern in the time of lockdown has been how to pivot the business. Hove's neighbourhood bistro, Wild Flor (which originally seats 36 covers per sitting) have pivoted in bringing delectable Classic & Seasonal British & European cuisine to your own home with a 'finish at home' experience. We embraced the interactive element of 'Wild Flor To Your Door' which not only allowed us to indulge in beautifully seasonal ingredients, but we also got creative in preparing an aesthetic table to match our food.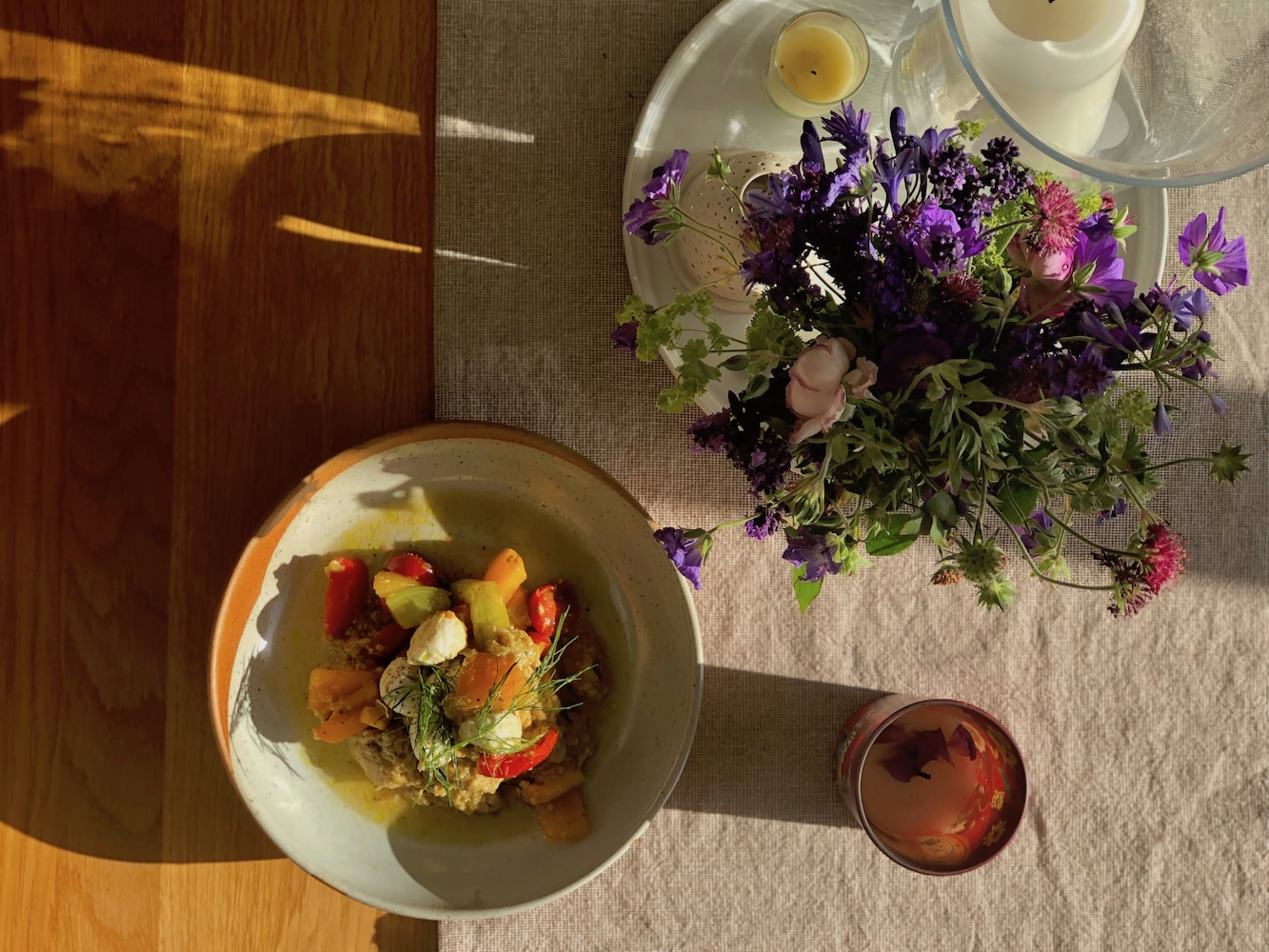 The Wild Flor To Your Door brings a three-course offering of both meat and vegetarian persuasion. We selected the Smoked Trout Rillette, complete with piquant Pickled Gooseberries and Sorrel Salad, and a second starter of Tomatoes, Baba Ghanoush with creamy Stracciatella Cheese. Both starters were paired with a side of chewy brown sourdough and locally farmed butter.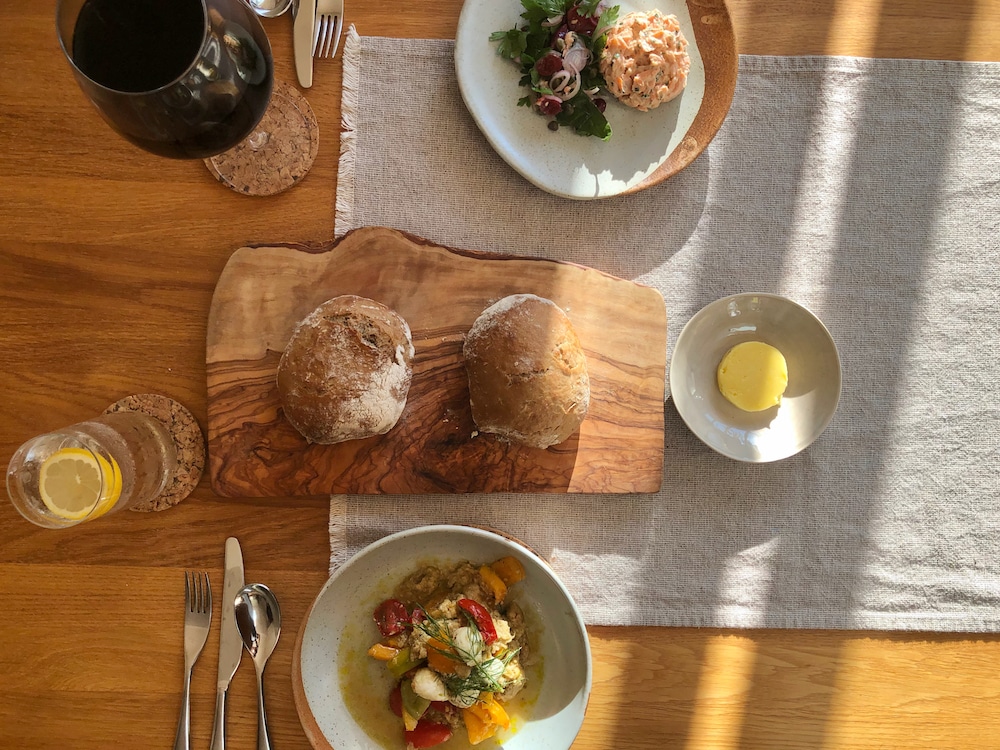 The finish at home element to our meal meant that we had a pleasant break for our stomachs between dishes. All that was required for our meat and sides was to place the foil trays in the oven, while our Vegetarian option was finished on the stovetop in two separate pans. Nevertheless, this was simple and very easy to follow from the instructions provided. I wouldn't usually opt for pork, but the braised meat was meltingly tender with its texture uncompromised and making this a real highlight to the meal! This was paired with Greengage, Turnips, Mole and Lyonnaise Potatoes to share as a side with our second main. The vegetarian plate was Ricotta Gnudi which we gently fried in a pan with butter until golden brown, and plated with the heated side of Confit Fennel, Peas, Broad Beans and Hazelnut Dressing.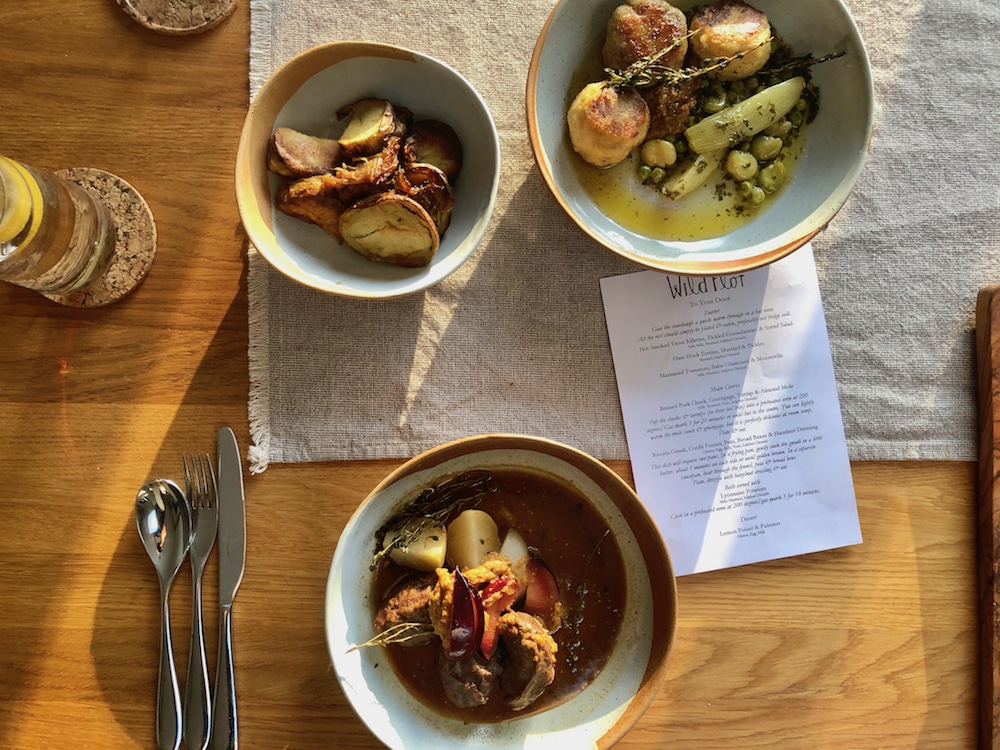 For dessert we both had the subtly citrus Lemon Posset and delicate Palmier biscuit which paired beautifully with a double espresso from home. The Palmier had a truly satiating crunch with a lovely buttery-sweet flavour.
Find yourself in foodie heaven with Wild Flor's refreshingly unpretentious finish at home menu which changes weekly. The rustic British ingredients, with an elegant, French influenced menu make this a special, yet affordable alternative to dining out.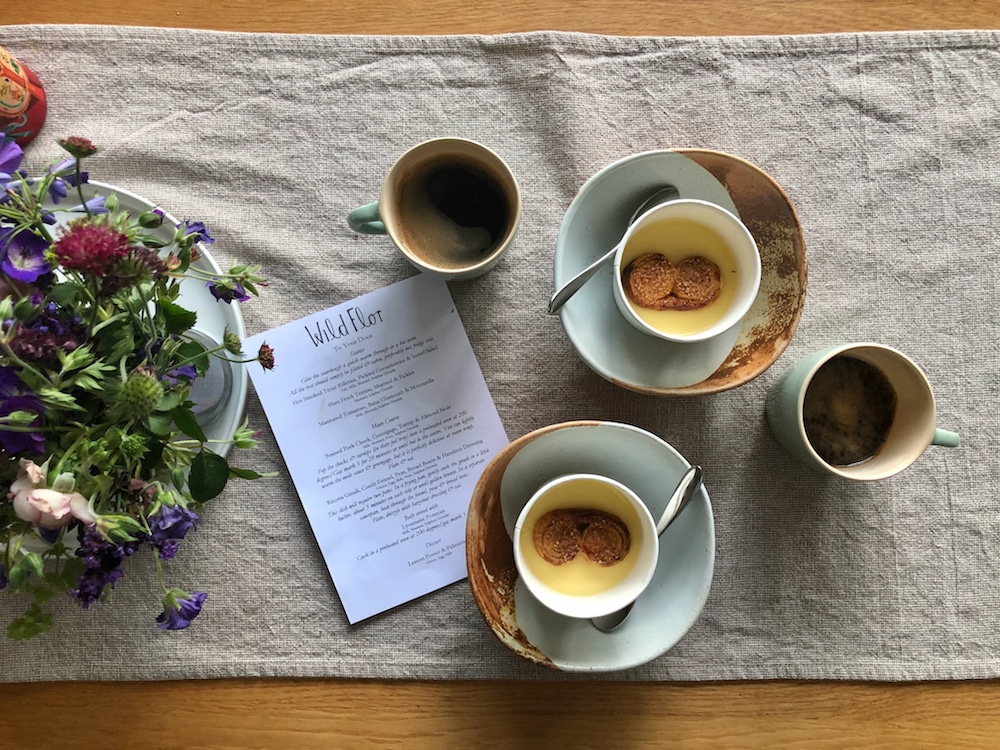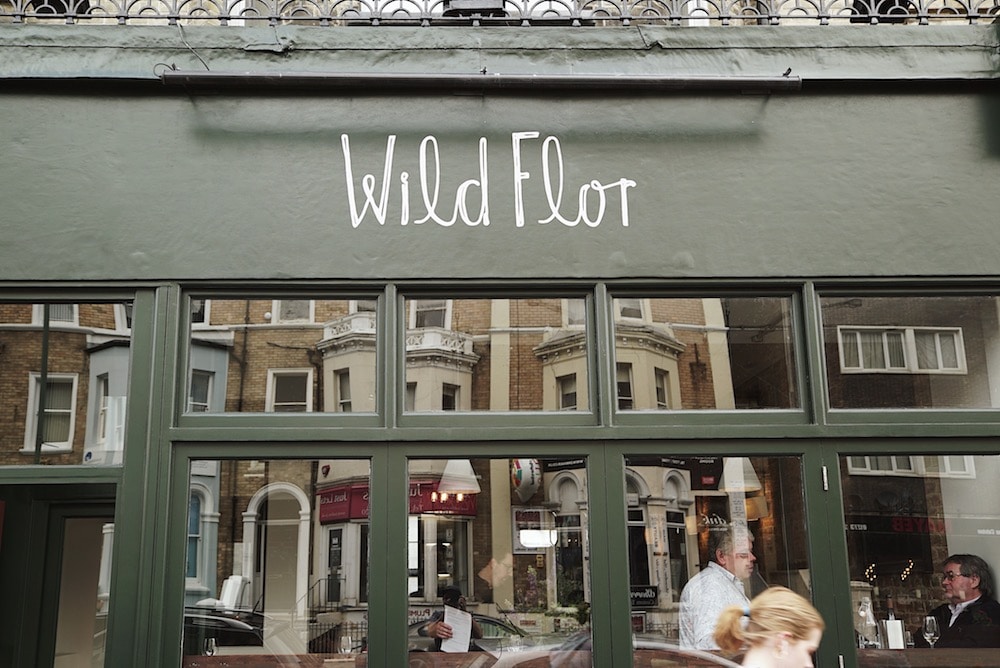 Passionate and committed
When talking to the team behind Wild Flor, the first thing that strikes us is how they share such immense enthusiasm and commitment to delivering a first-class dining experience. The team have known each other for many years, coming from a background with the acclaimed Gingerman Group, and it is this that shows in their polished and seamless approach to dining. In 2020 the original team was joined by Chris Trundle, whose impressive CV includes the Michelin Starred Manfred's of Copenhagen and Lyle's of Shoreditch (Ranked 33 in The World's Best Restaurants, 2019).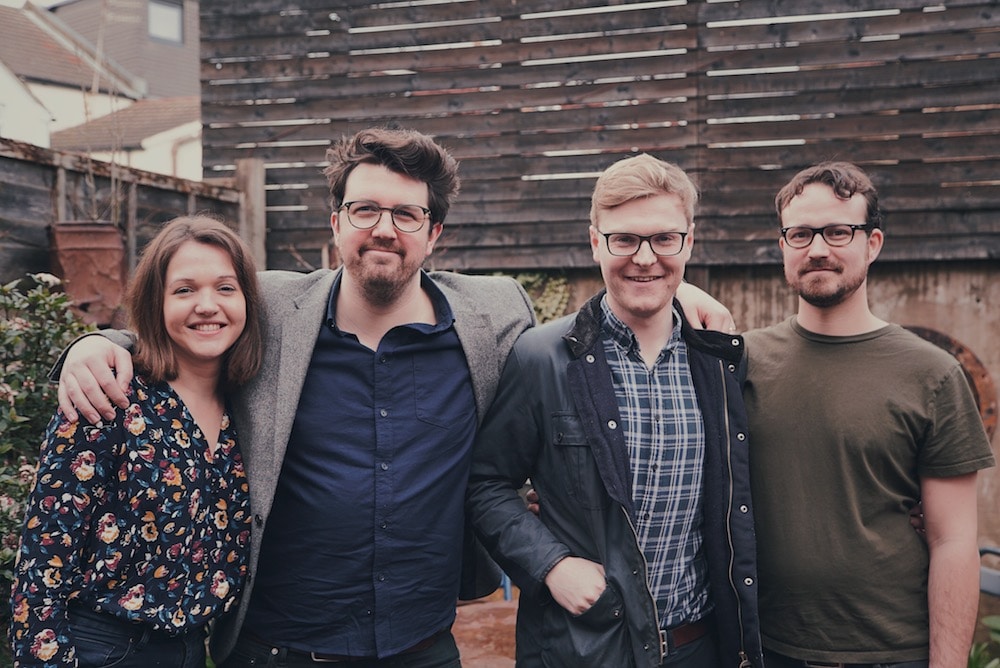 Rustic meets elegant
The interiors at Wild Flor are sophisticated but unpretentious and the beautifully exposed brick walls, lined with wine bottles, evokes the ambience of rustic French elegance. In Wild Flor, they have created a relaxed comfortable setting for diners to unwind and enjoy some of the finest food and drink that the city has to offer.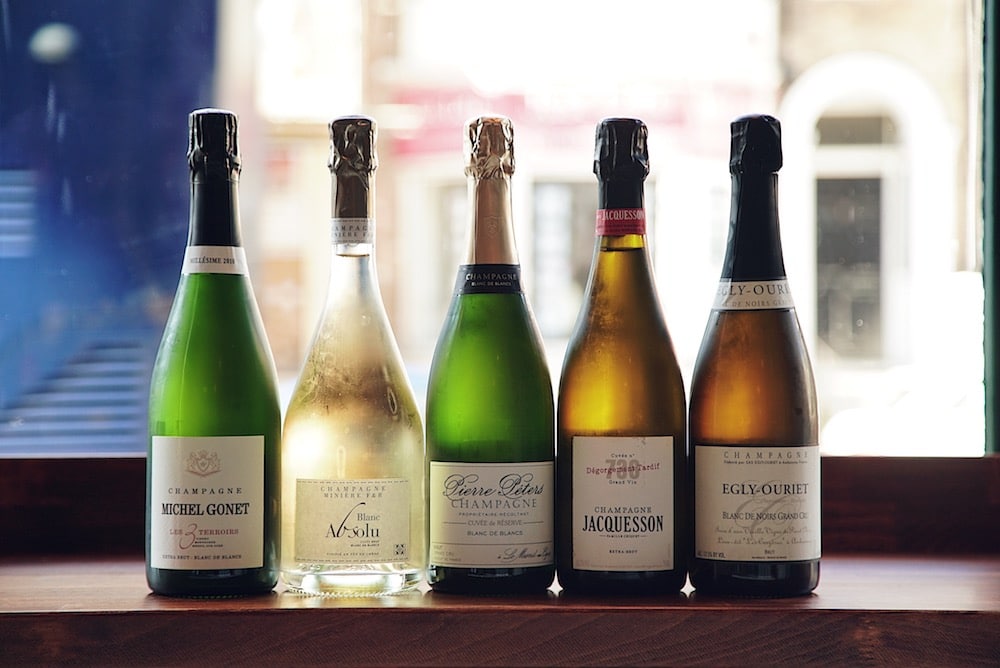 Locally sourced ingredients
Oliver Darby who leads the kitchen has sourced their ingredients from some of Sussex's finest suppliers. The meat, for instance, is supplied from Garlic Wood Butchery and Saddlescomb Farm, where they practise conscious farming and the welfare of livestock and the environment is of utmost importance.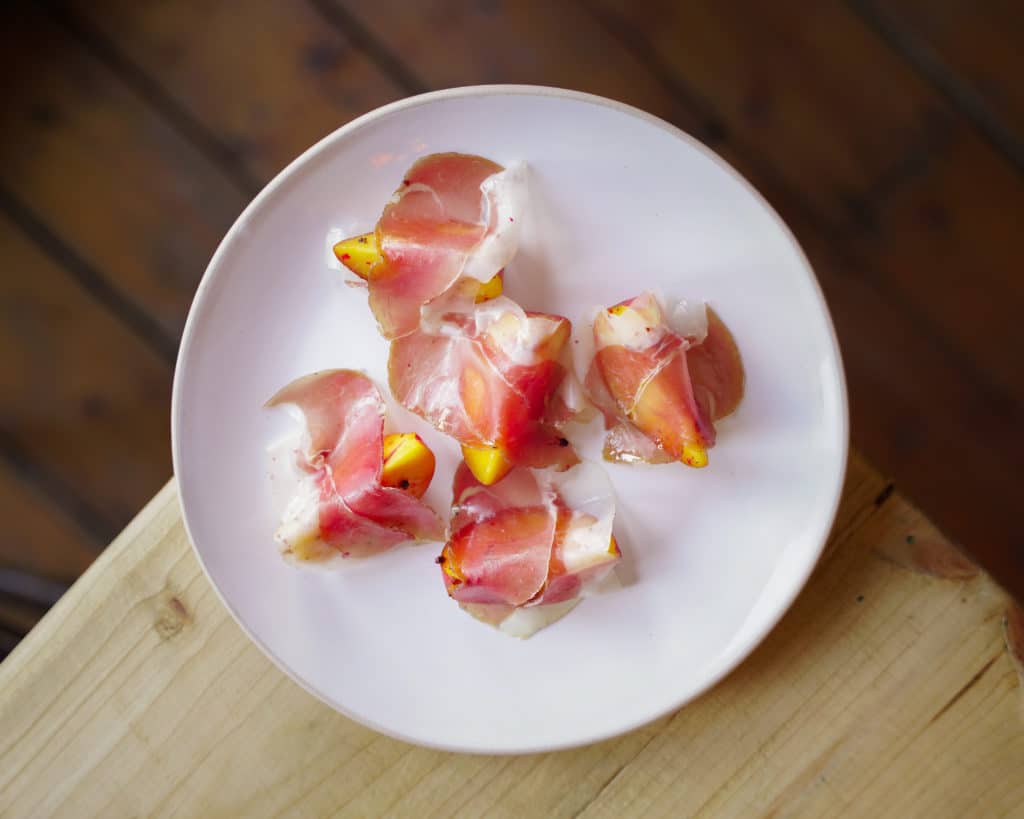 Classic cookery that stands the test of time
Wild Flor offers an à la carte menu from which their guests can order familiar and modest comfort food alongside more luxury items. Expect to find; terrine, croquettes, slow-cooked meats and fresh fish alongside veal sweetbreads, Iberico ham, rare-breed meats and fine cheeses.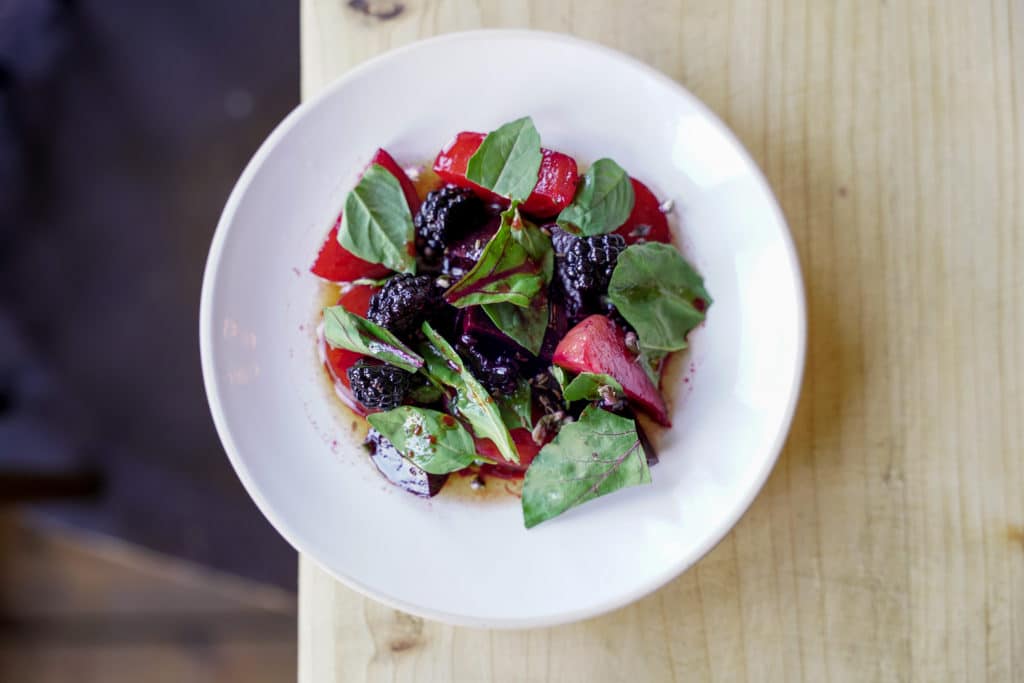 Wild Flor cater for lunchtime diners that seek a touch of relaxed sophistication and offer a fantastic set menu from Thursday to Saturday. If you find yourself craving some Monday saucisson then make sure to try their Bangers and Bordeaux special. You can expect a succulent sausage-based main course and a glass of claret at a very affordable set price. Wild Flor's wine list mirrors its exquisite menu in both elegance and diversity. It offers the diner a world-class wine list of great value and variety.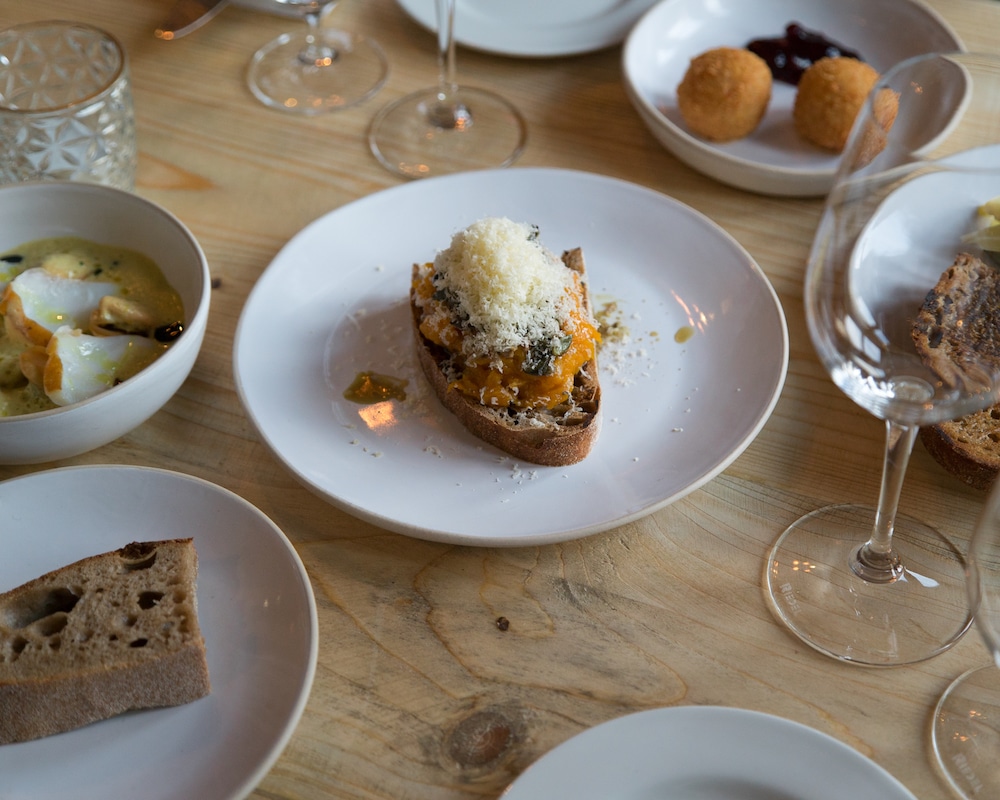 Bespoke dining
You'll be pleased to hear that Wild Flor is available for private hire, they have a gorgeous private dining room that can seat up to 20 people. The kitchen will work with you to curate a menu that is perfect for you and your guests, whether it be your all-time favourite dish or a full tasting menu.