Cin Cin Hove
Cin Cin is an award-winning modern neighbourhood restaurant located in Hove, known for its authentic and seasonal Italian cuisine. It's not just about the food at Cin Cin; it's also about their exceptional service provided by friendly and knowledgeable staff who create a relaxed atmosphere and offer recommendations to diners about the food and drinks.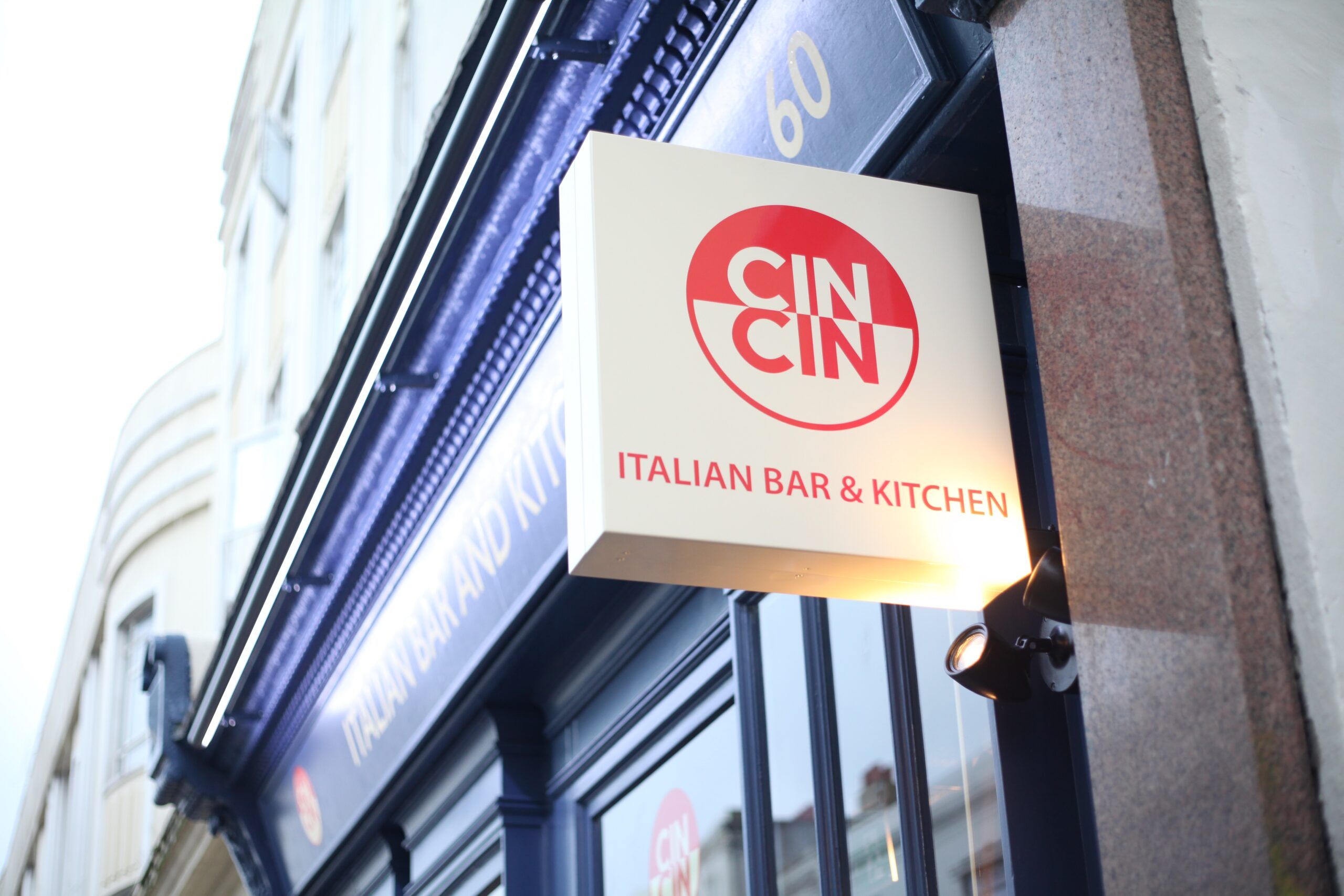 Cin Cin's culinary journey began with a vintage Fiat van at Brighton's Street Diner, where they captivated festival and event-goers with elegant Italian dishes. In 2016, they established their first permanent home in Brighton at their Vine Street restaurant, and since then, they have opened their Hove restaurant and expanded to London. Their commitment to delivering exceptional dishes, drinks, and top-notch service has solidified Cin Cin as a must-visit venue in the city.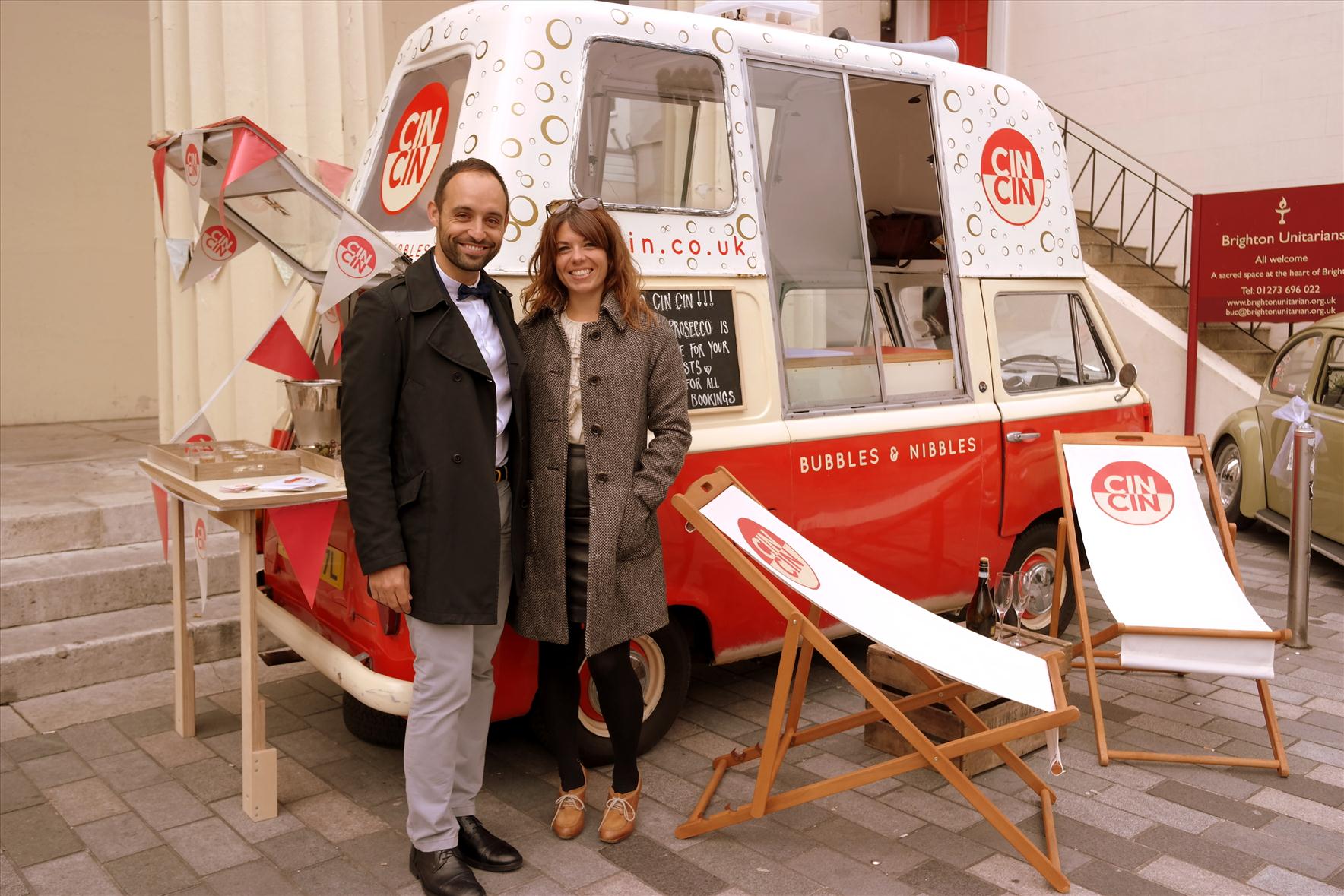 Cin Cin Hove – Antipasti, Small Plates, and Pasta
If there's one thing that sets Italian cuisine apart, it's the ability to transform simple ingredients into delightful dishes. Cin Cin's menu changes monthly to reflect the seasons. Its smaller, less overwhelming menu has cultivated a loyal customer base, bringing people back time and time again to enjoy something new with each visit.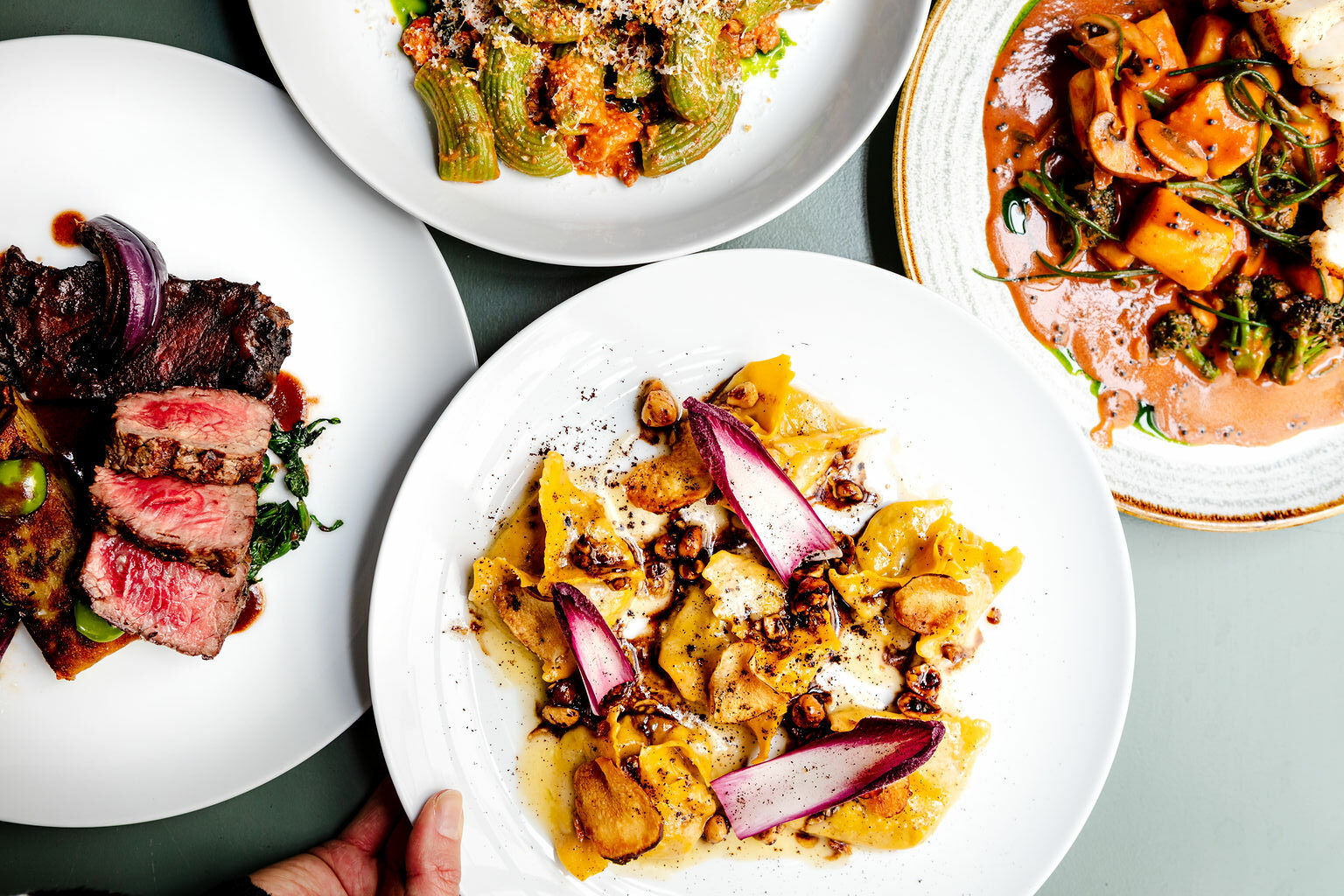 Begin your meal with some nibbles and high-quality antipasti. These seasonal small plates celebrate Italian cuisine and culture. Of course, the pasta dishes steal the show in every meal. Who can resist Cappelletti with mushrooms, sweetcorn, hazelnuts, and chives? Make sure to save room for dessert with their tempting treats such as the Buttermilk panna cotta, blackberries, mint and white chocolate.
When it comes to pairing your meal with a drink, the Cin Cin team can recommend the perfect wine from their fantastic wine list or one of Cin Cin's specialty cocktails – their Negronis pack a punch! You're always in good hands when it comes to their recommendations.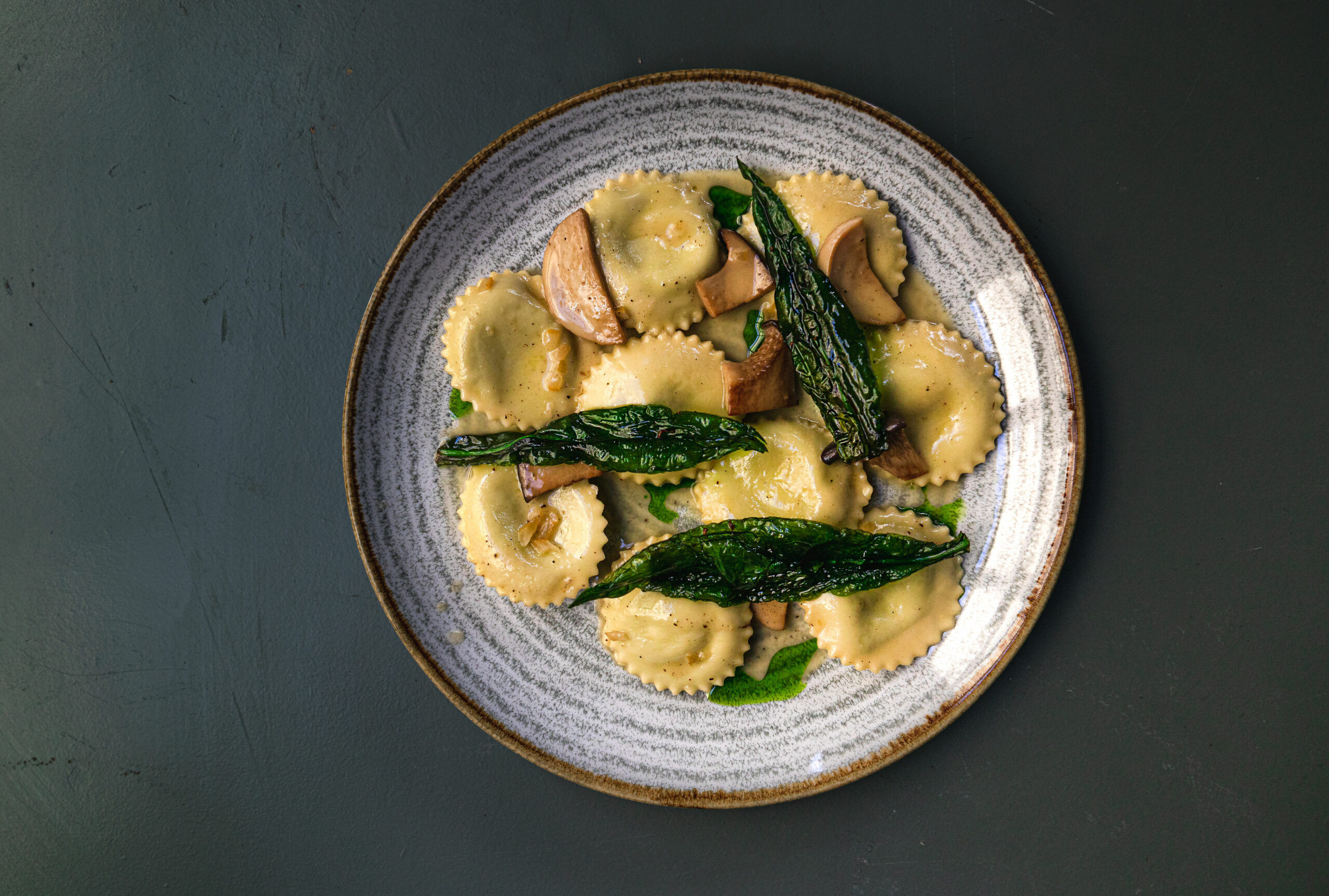 For an extra special night, try their Chef's Menu, a tasting menu offering five courses with the option of a wine flight. They also offer a vegetarian Chef's Menu. Or, for a mid-week treat, served on Wednesday and Thursday from 5pm, enjoy three courses and a carafe of wine for two
Lunch
Looking for your next lunch spot? Cin Cin Hove offers a seasonal lunch menu served from Thursday to Saturday, where you can choose between 2 or 3 courses for a set price. Taglierini with shellfish sauce, tomato, and preserved lemon, followed by their chocolate and hazelnut mousse with red wine-poached plums, sounds like a heavenly lunch to us!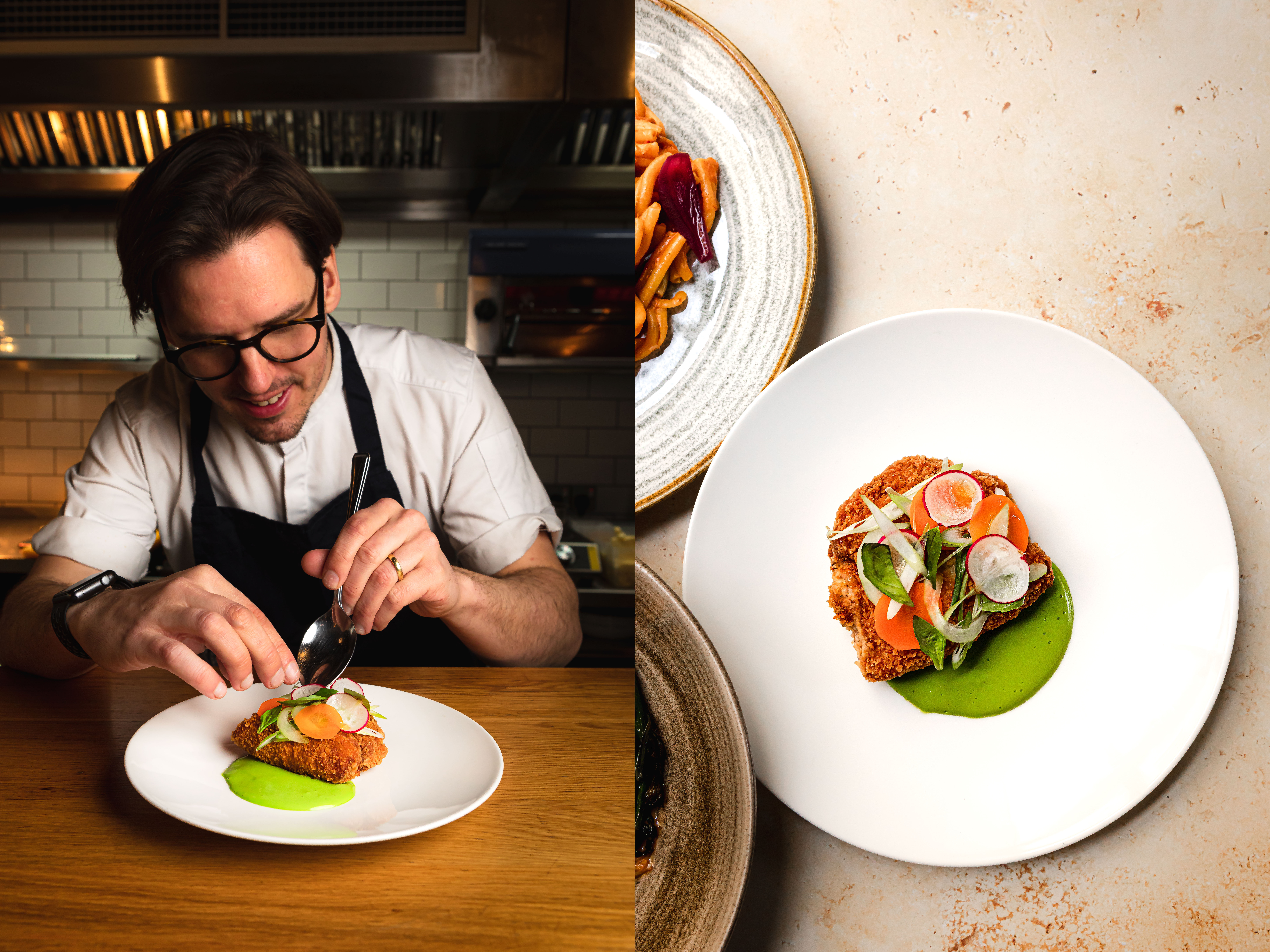 Whether you're stopping by for a quick lunch with a glass of wine or enjoying a full evening dining experience, you can count on Cin Cin to deliver a truly exceptional meal that you'll want to tell all your friends about.
A Social Dining Experience
Cin Cin Hove is centred around the open bar and kitchen, with diners seated around the cooking and serving area. This creates a sociable and intimate dining experience, where guests are fully immersed in the entire Cin Cin experience. Be ready to share conversations with your neighbours, waiters, and chefs, who welcome you like an old friend on every visit.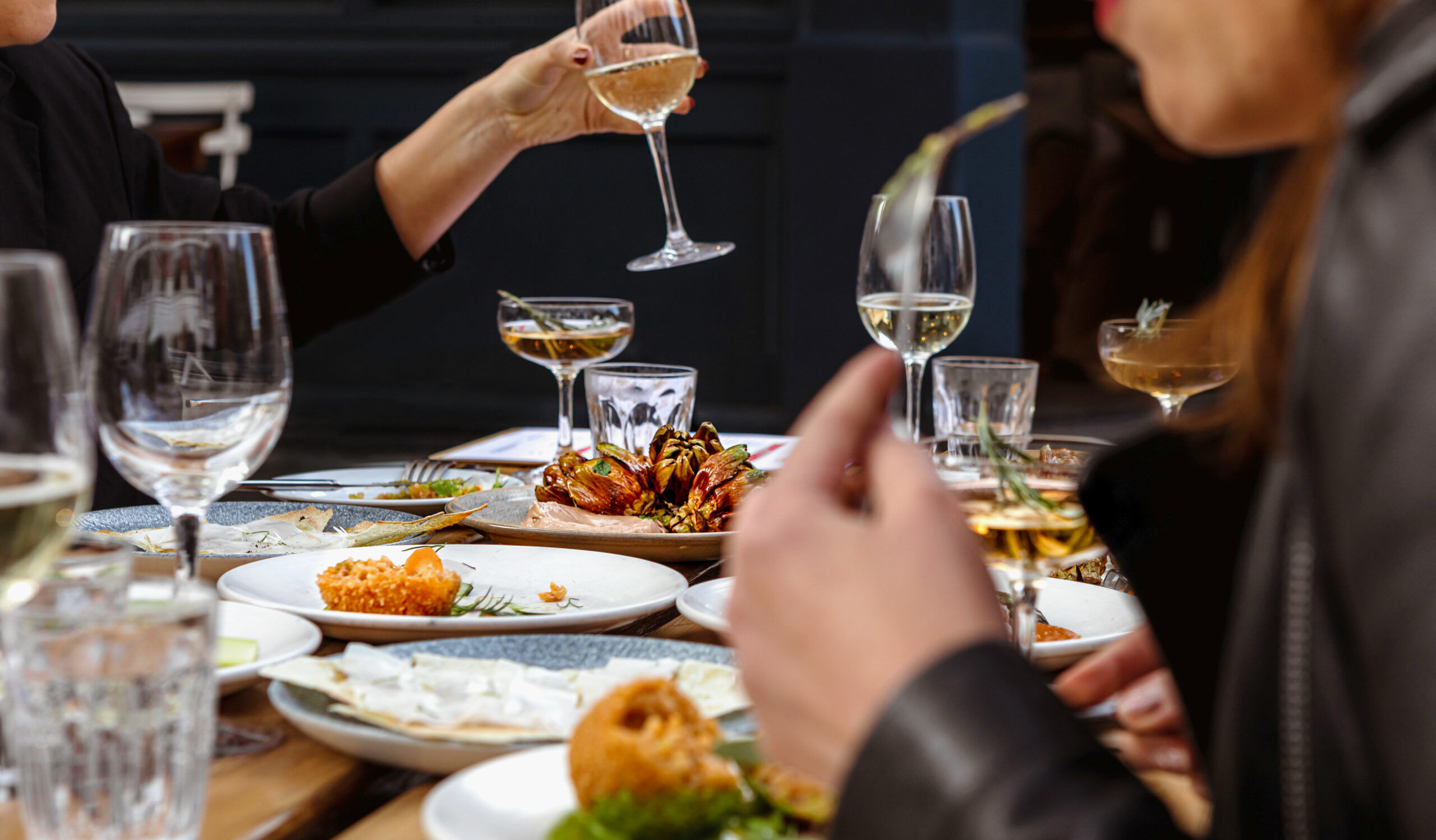 If you have a larger group, there's the option to book the room at the back, which can accommodate 12-14 diners comfortably – perfect for special occasions.
During the warmer months, the courtyard is an ideal spot for alfresco dining. It's equipped with blankets, heating, and an awning for when the nights get cooler. Just let Cin Cin know your preference when making a reservation.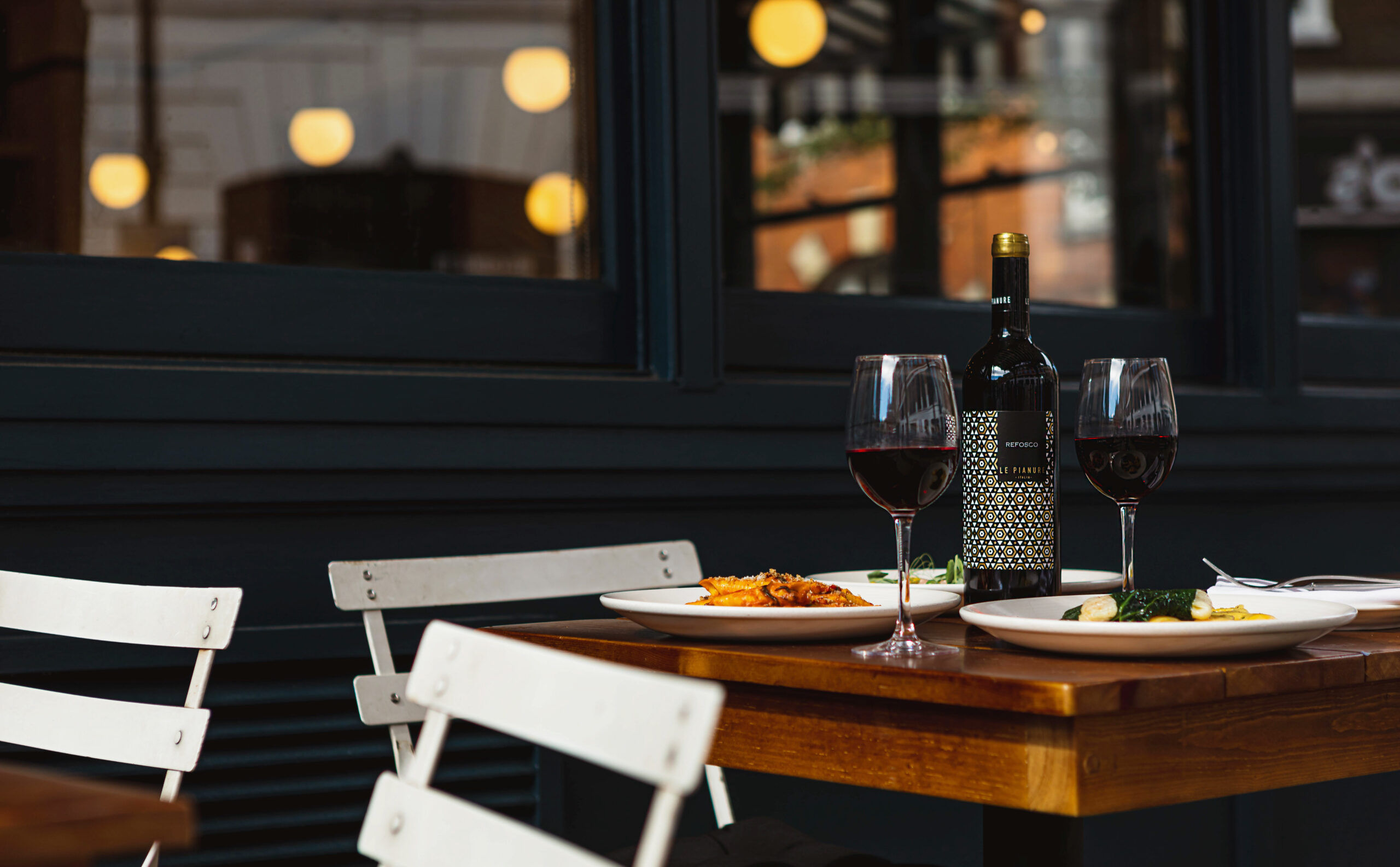 For all of the family including dogs
Children are very welcome at Cin Cin Hove, there isn't a kids menu however the chefs are more than happy to cook something to adapt their preference. Highchairs are also available, and if you make a note when booking you'll be seated appropriately.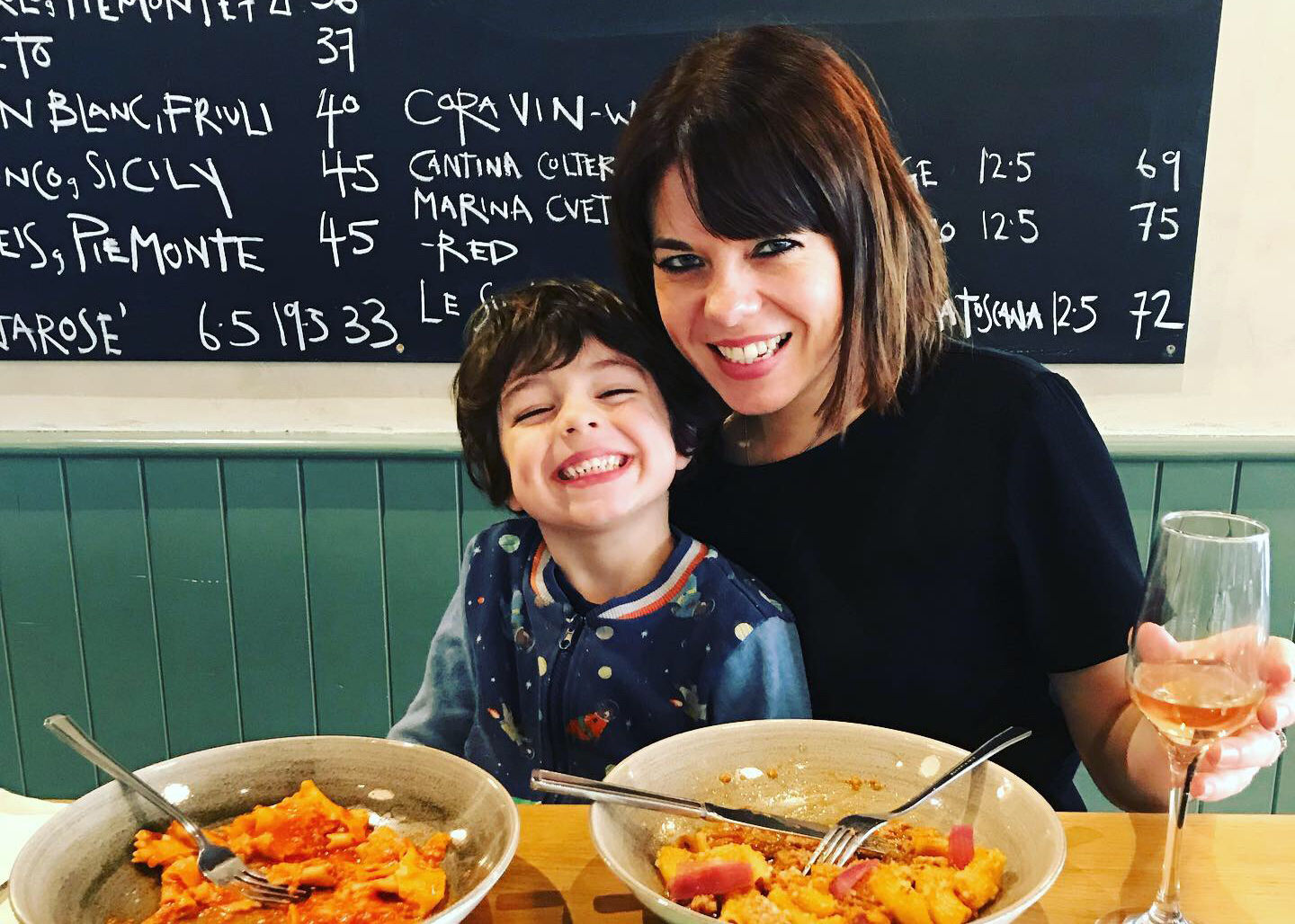 Cin Cin welcomes the whole family which also includes your furry friends. If you're bringing your dog, there'll be a dog bowl and treats to-hand. Just make a note when booking that you're bringing your pooch so you are seated with enough room.
Dietary requirements are also catered to with gluten free and vegan menus available. 
Events at Cin Cin Hove
You'll find plenty happening throughout the year at Cin Cin. Charity events like their Arancini Challenge was a fun evening that brought chefs from across the city to compete in creating the best arancini while raising money for a chosen charity. The Hove Food Trail, founded by David Toscano in 2023, also raised money for charity through the fantastic Hove restaurants – be sure to look out for the next one!
You might also encounter them at festivals such as Pub In The Park, where the team serves up their Italian dishes and hosts workshops.
Keep an eye out for La Festa, a series of regional dinners that traverse Italy, including Rome, Palermo, Bologna, and Venice.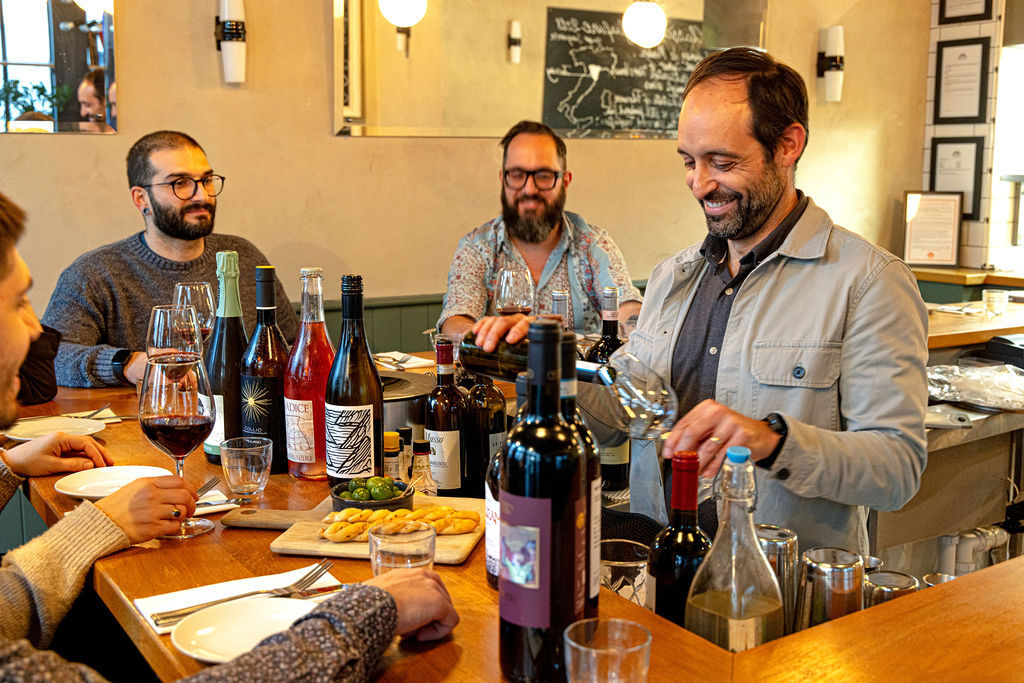 Private hire and catering
Whether you have a wedding, birthday, anniversary, or special occasion to host, the entire restaurant can be booked for your event. Cin Cin has experience in hosting events and can create a bespoke menu featuring canapés, antipasti, small plates, desserts, and aperitifs.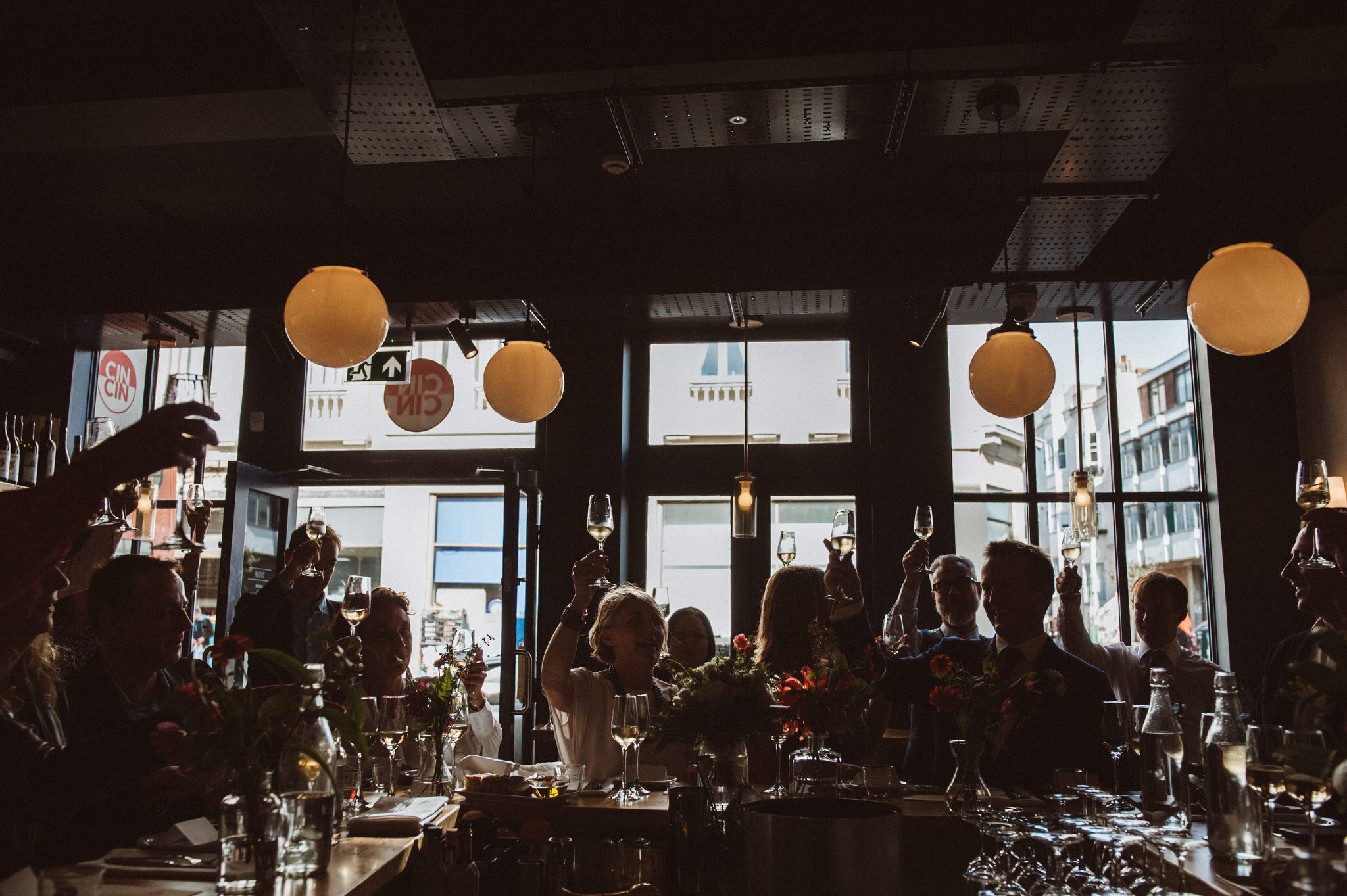 Cin Cin Hove can also provide catering services outside of the restaurant and come to your wedding or event. They will collaborate with you to design the perfect bespoke menu and assist with the rental of cutlery, linens, and anything else you need to ensure the smooth execution of your event.
If you're seeking a more intimate space, the secluded room at the back is available for private dining and can accommodate up to 14 people. Cin Cin can also cater your next office lunch, providing a buffet-style lunch for groups ranging from 40 to 100 people. 
Finish at home and takeaways
You can enjoy restaurant-quality meals at home with Cin Cin's finish-at-home kits. They can be delivered to your door or you can collect them from their Hove restaurant. Recreate the Chef's Menu, prepare a three-course meal for two, or host your next dinner party with Cin Cin dishes! And don't forget the beverages; you can choose from cocktails, wine, or beer to pair with your homemade Cin Cin meal.