Welcome to Hove's hottest Pizza joint
Fatto a Mano Hove have taken the city of Brighton & Hove by storm with their simple and delicious Italian fare and pizzas.
You might also like…
Their ethos is simple and in keeping with the traditions of Neapolitan pizza, to create great, fresh food that is reasonably priced.
Fatto a Mano Hove
Creating a restaurant for all people is a worthy goal and one that Fatto a Mano have achieved. The stars of their menu are undoubtedly the wood fired pizzas which are created from dough that has been left to prove for 24 hours.
This results in a much lighter dough that puffs up in the intense heat of the oven resulting in the pillow soft pizzas that they are famous for.
The restaurants on London Road and Wilbury Road in Hove both feature stylish marble topped counters from which you can watch the pizzaiolos create your meal, with all the theatre and style of a classic Neapolitan pizzeria. Taking centre stage of their restaurants are the huge tiled wood fired ovens from which the delights of the kitchen appear.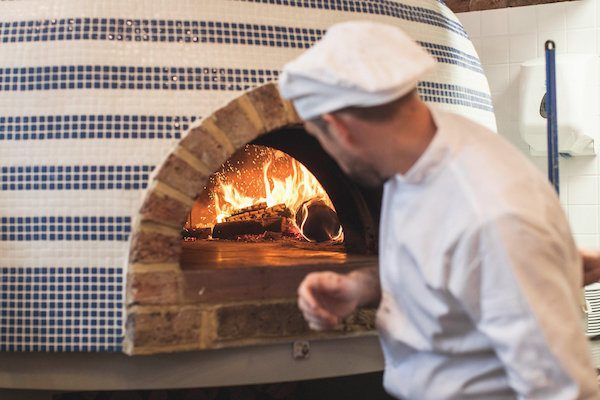 Superb pizza and local sourcing
In as much as Fatto a Mano Hove create traditional Neapolitan pizza they do so with a real Sussex influence. Utilising local ingredients to create traditional Italian dishes, Fatto a Mano, have fused their homeland with their seaside home. The main menu is supplemented by ever-changing specials and all of their dishes are created right in front of your eyes. Fatto a Mano have recently created a gluten free base that is as good as their original and offer vegetarian and vegan options.
Fatto a what?
Fatto a Mano translates as "made by hand" and this sums up what they are all about. Being handmade extends beyond the food and relates to their simple and honest approach, creating a warm and welcoming atmosphere.
Food Photography Credit (1st image), Emma Gutteridge