The Metropole Bar and Terrace | A destination bar on your doorstep
You can't fail to be impressed by the iconic facade of the DoubleTree by Hilton Brighton Metropole Hotel. Designed by Alfred Waterhouse, architect of London's Natural History Museum, its elegance and grandeur have made it a landmark of the promenade. Take a moment to appreciate it before you walk through the doors of the Metropole Bar where you will be met with warm open arms.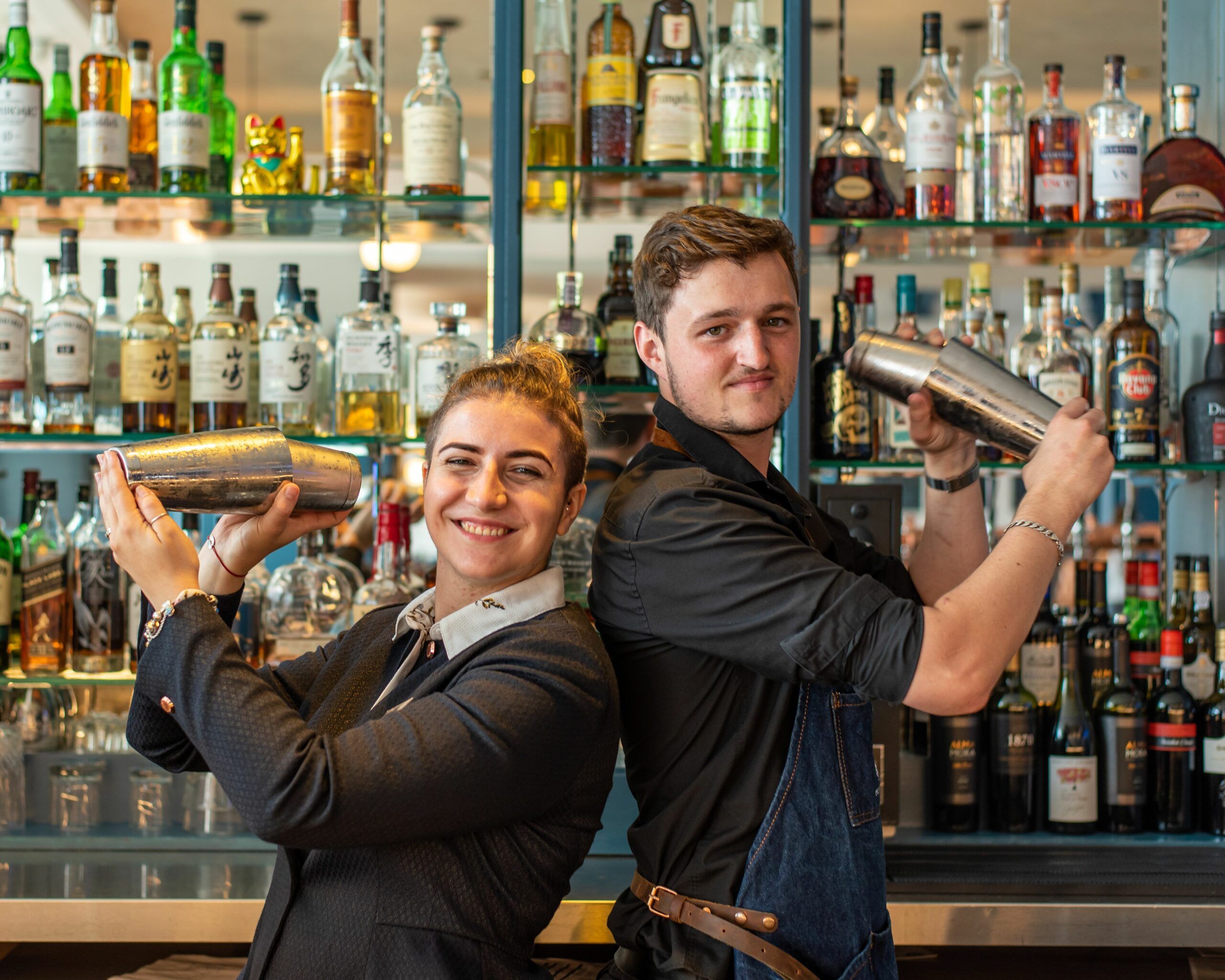 A local secret hiding in plain sight
The Metropole Bar welcomes everyone, from hotel guests to city residents, to enjoy all-day dining and fabulous drinks against an unmistakably glamorous backdrop. It is undoubtedly a great option for both special occasions and larger groups but also, we can't see any good reason not to pop in for a quick drink with a friend.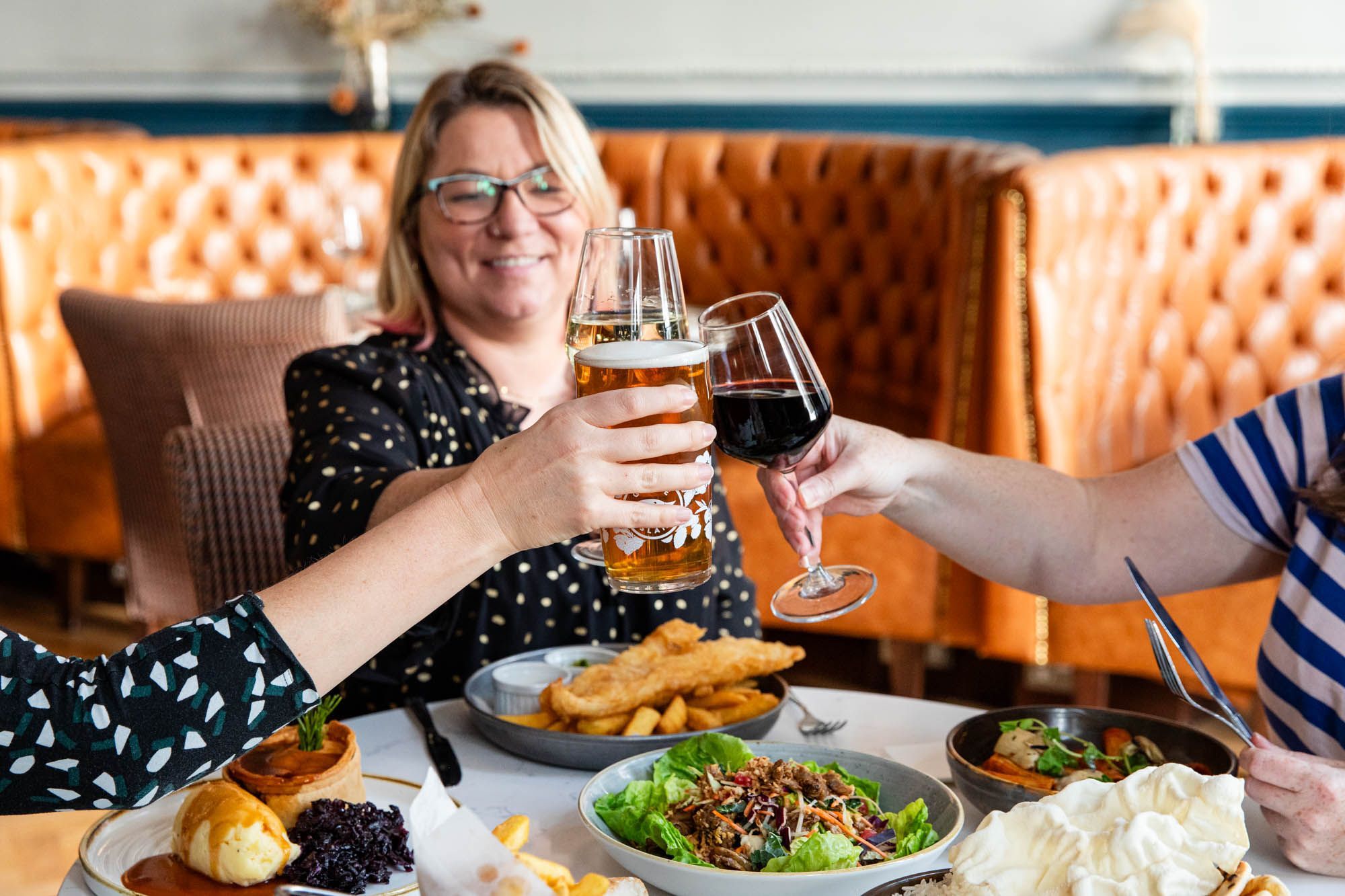 The Metropole Bar
With its magnificently high ceilings, the Metropole Bar is airy and spacious. Hung with elegant mirrors, the striking blue walls evoke the marine expanse just opposite. Enormous floor-to-ceiling windows flood the room with light and frame the breathtaking view. The contemporary furnishings are comfortable and artfully arranged to create plenty of charming areas to settle into with your family and friends. The Bar and Terrace are fully accessible.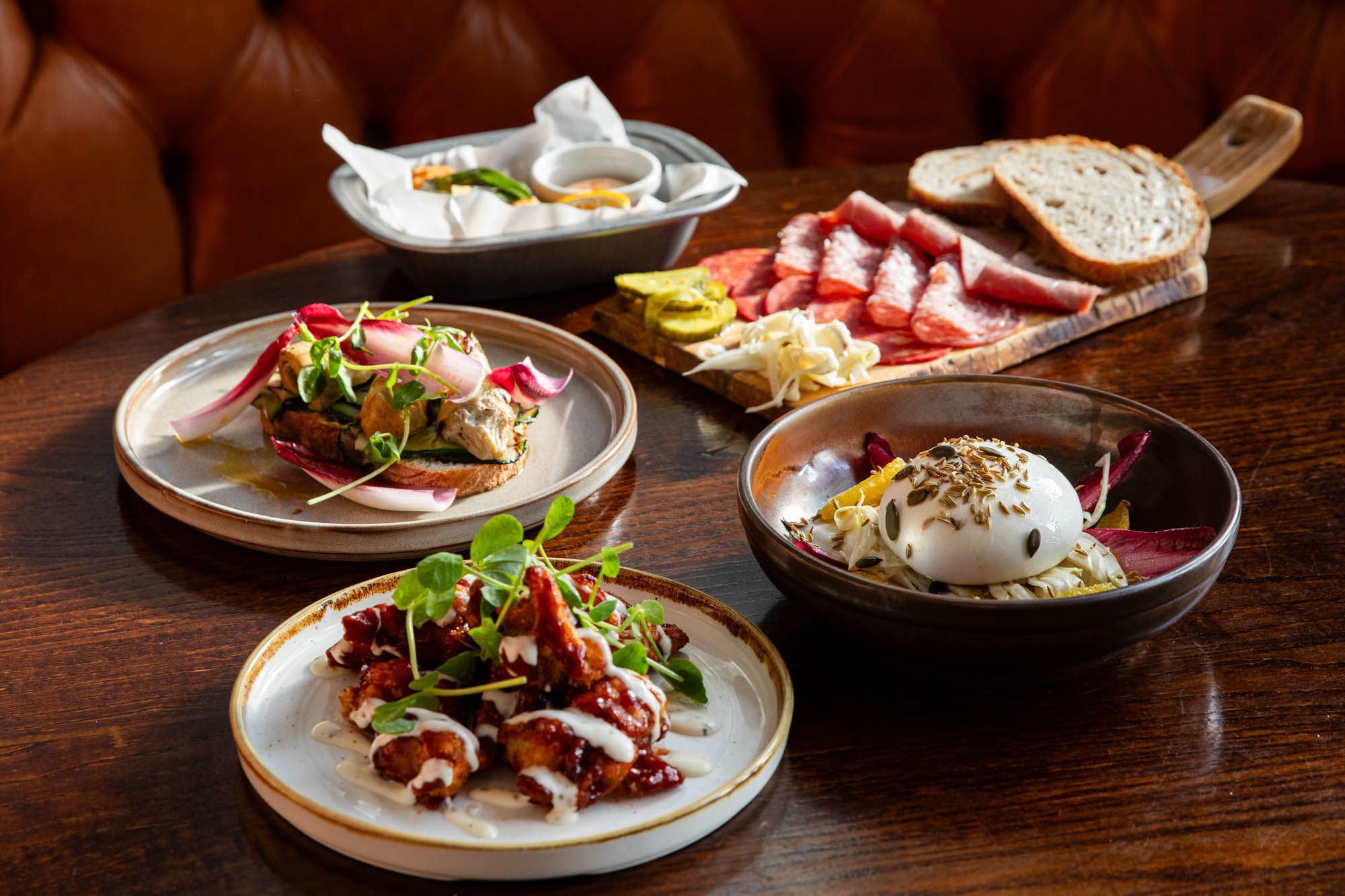 The wood-panelled bar, running the length of a wall, is stocked with premium spirits, wines and beers. Beautifully lit and mirrored, it makes for a sparkling jewel-like display. The changing menu of signature cocktails sits alongside the classics. For those looking for something extra-special, there is house-made vermouth, organic gin and vodka. A vegan cocktail menu uses clever plant-based foamers and other innovative ingredients. There is also a great selection of non-alcoholic mocktails. In our view, the cocktails are remarkably good value. And a cocktail masterclass can be arranged on enquiry.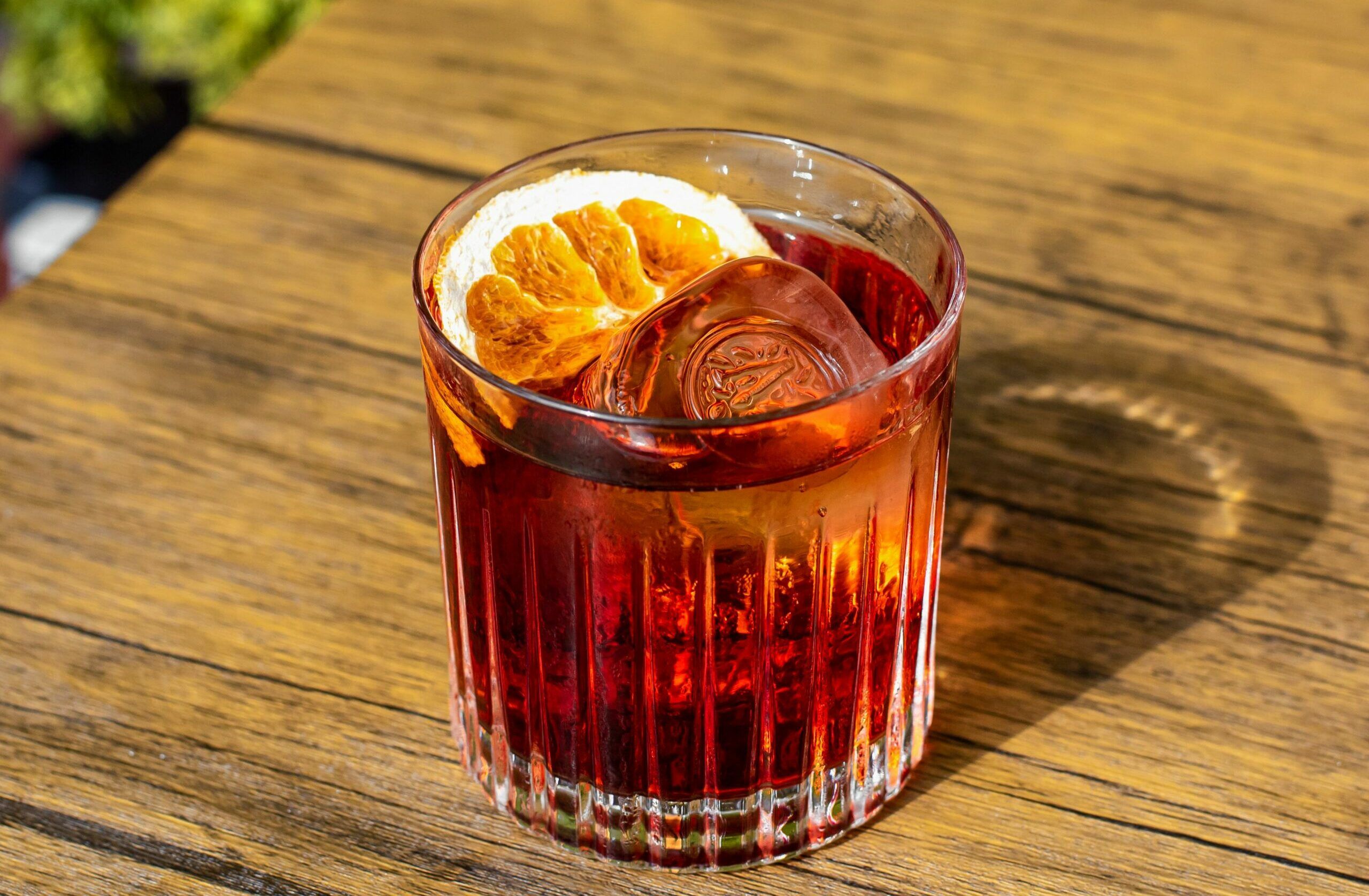 Guinness, and non-alcoholic Guinness, is available on tap and the Metropole Bar serves local craft beer from Loud Shirt Brighton, including its own exclusive Loud Shirt brew. The wine list is carefully considered to please every palate, and features some excellent English wines including house-sparkling Chapel Down.
The Terrace opens for a 'Summer of Spritz'
In spring and summer, the Metropole Bar opens its doors to the beautiful terrace, revealing the stunning sea view to alfresco drinkers and diners. Looking straight across the Brighton seafront onto the historic West Pier, this must be one of the most stunning places in the city to enjoy the famous Brighton beach sunset.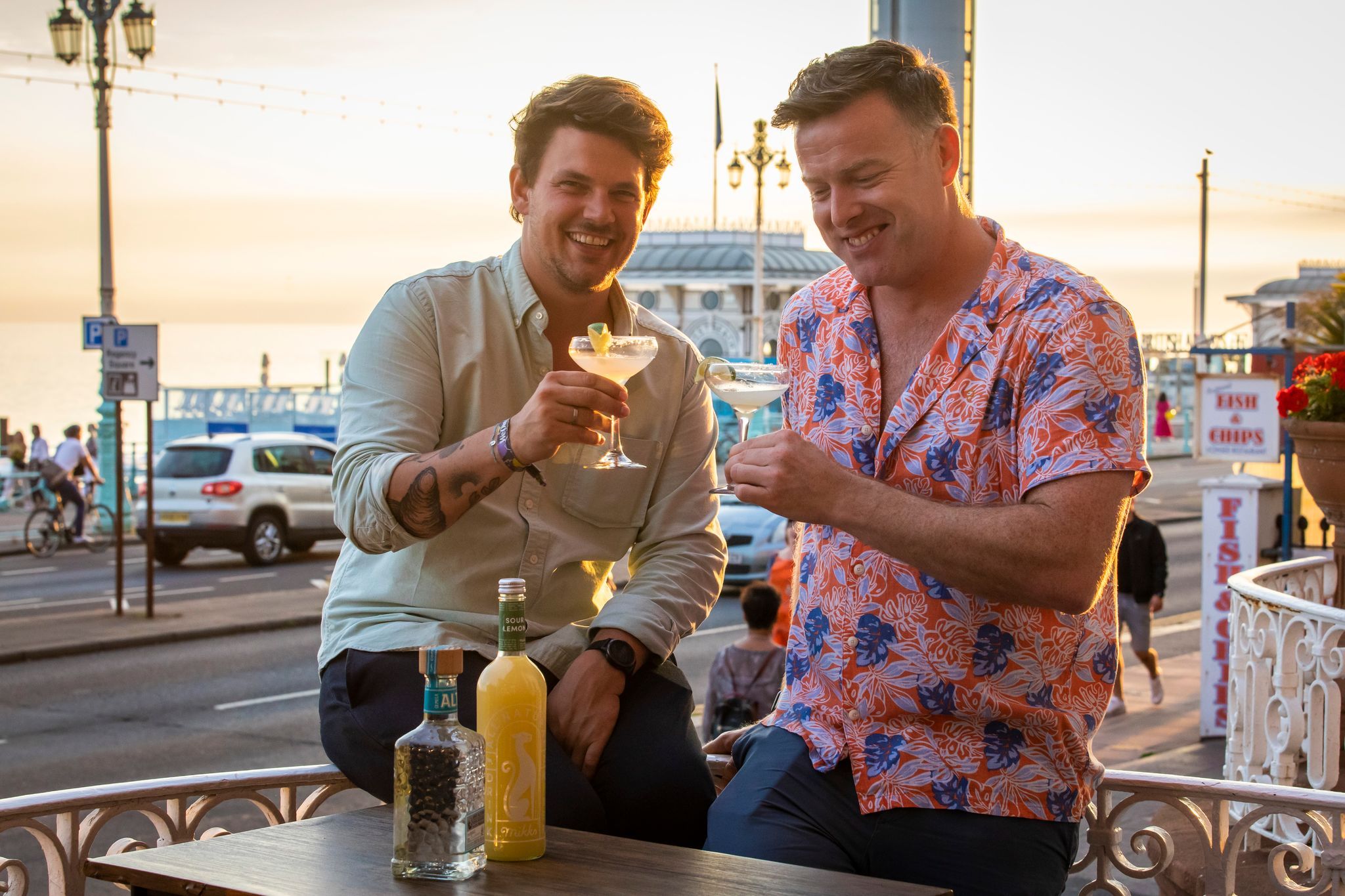 The terrace plays host to the 'Summer of Spritz', sponsored by Franklins and Sons, purveyors of high-quality drink mixers. With the terrace colourfully decorated with gorgeous greenery and flowers, a dedicated Spritz menu will be offered throughout the summer months. Each spritz will feature a different spirit paired with its perfect mixer with a spritz 'flight' available for parties.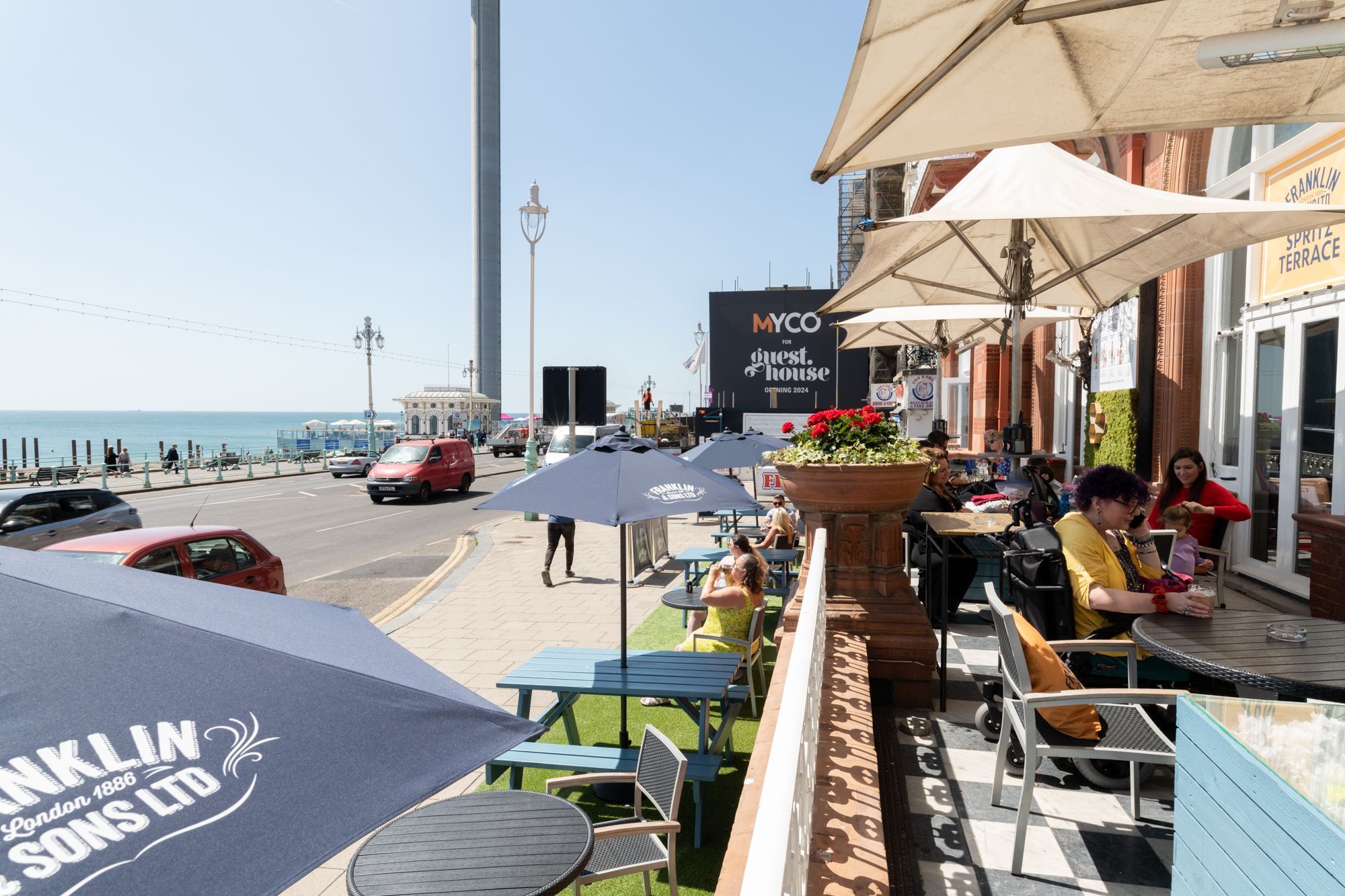 Dirty Burgers, Bottomless Brunch and Afternoon Tea
All-day Dining
An extensive all-day bar menu offers everything you would hope from loaded dirty burgers to plates of steaming linguine, classic steak and chips to spicy piri-piri chicken.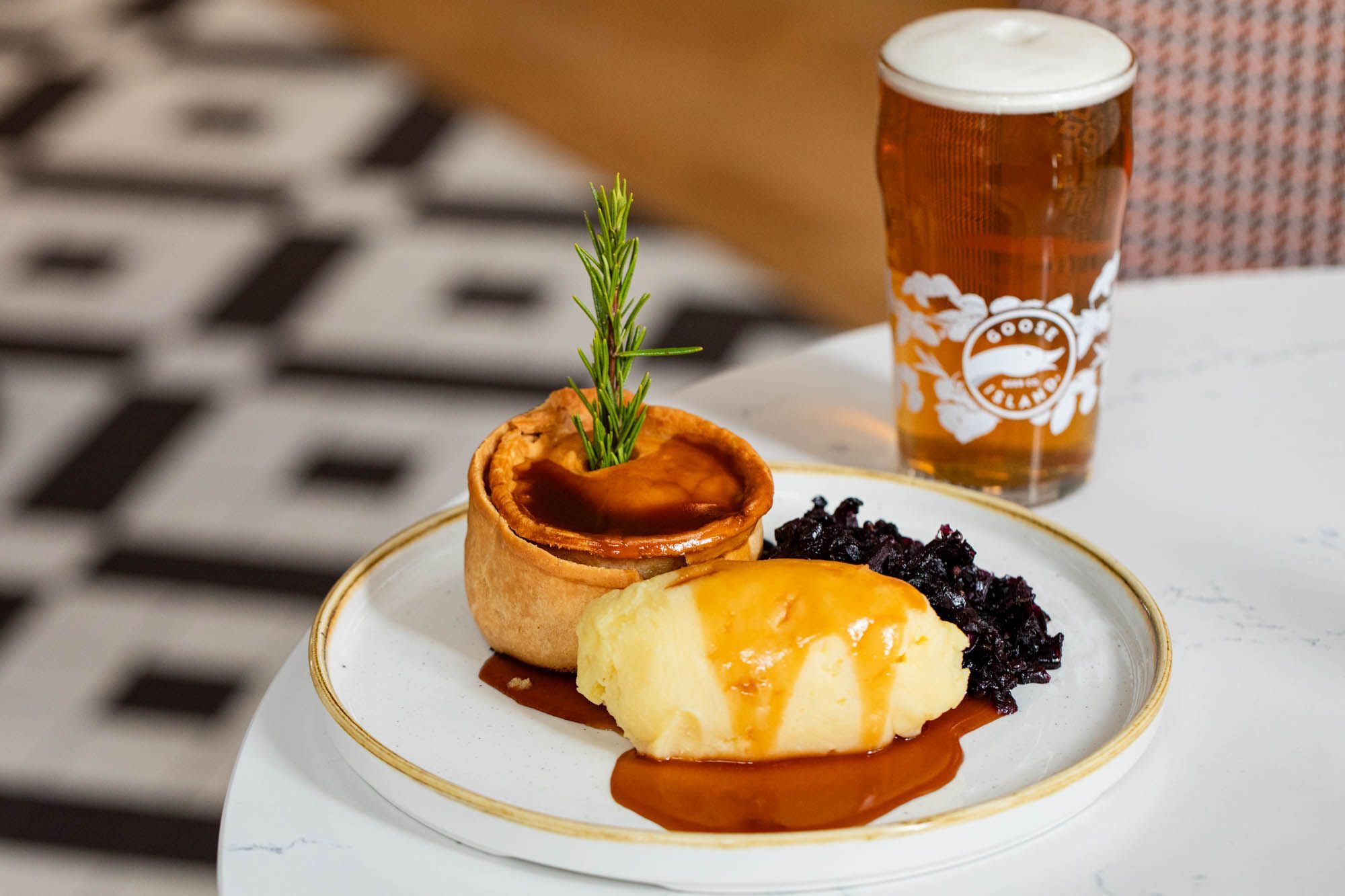 There are lots of tasty snacks and an indulgent selection of desserts. Plenty of vegetarian, vegan, gluten and dairy-free options are available too. The Metropole Bar is family-friendly with high chairs, changing facilities and a great kids menu to keep your little ones happy. 
All day dining is available from 1pm-10pm.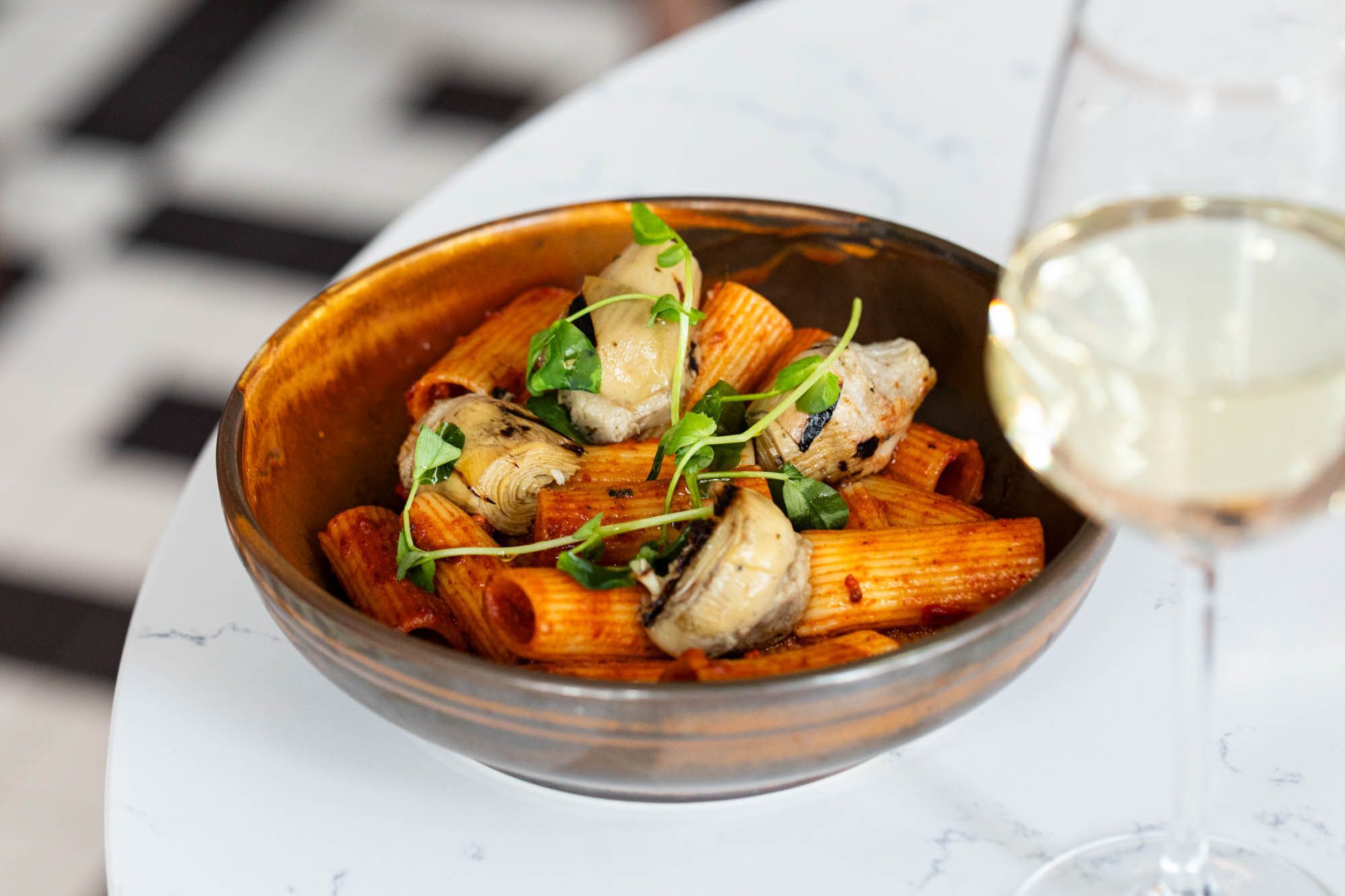 The Metropole Bar also offers exciting culinary experiences that must be booked and ordered in advance. 
Bottomless Brunch at The Metropole
Available from 13:00-16:00, this tasty menu of brunch plates is served alongside 90 minutes or free-flowing Prosecco or beer. Once a month, you'll be regaled by the Metropole's awesome Drag Cabaret. Free for brunchers, drinkers and diners at the bar, the cabaret is well worth checking out, especially if drag's your bag.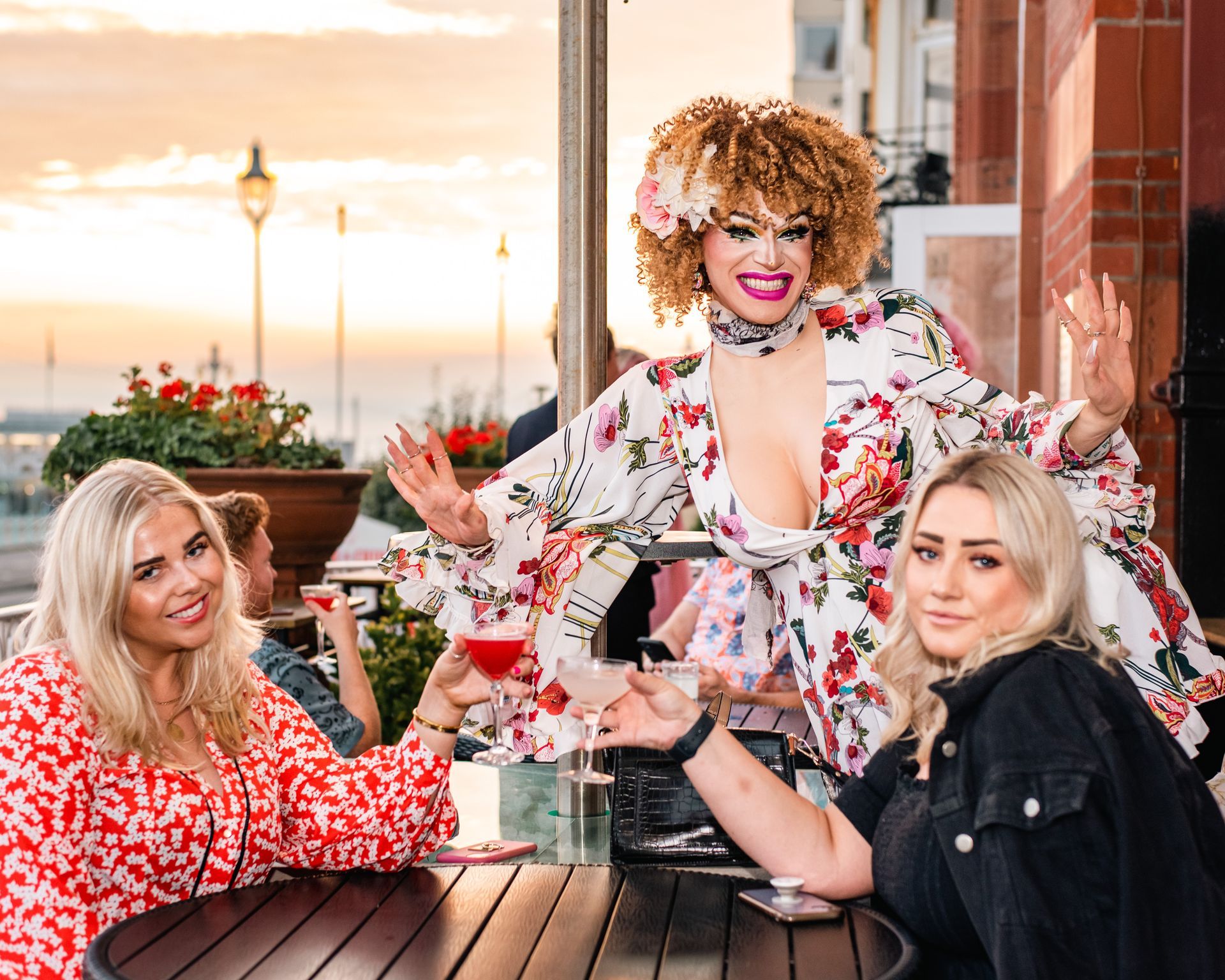 Read Brittany's Bottomless Drag Brunch Blog.
Afternoon Tea at Brighton Metropole Bar
The Metropole Bar serves traditional afternoon tea with a view. Arriving on elegant tiers, you can expect perfectly cut finger sandwiches, freshly-baked plain and fruit scones and an array of delicious cakes and patisseries. And in case you need any more encouragement, the menu changes with the seasons, with witty themes to pique your interest.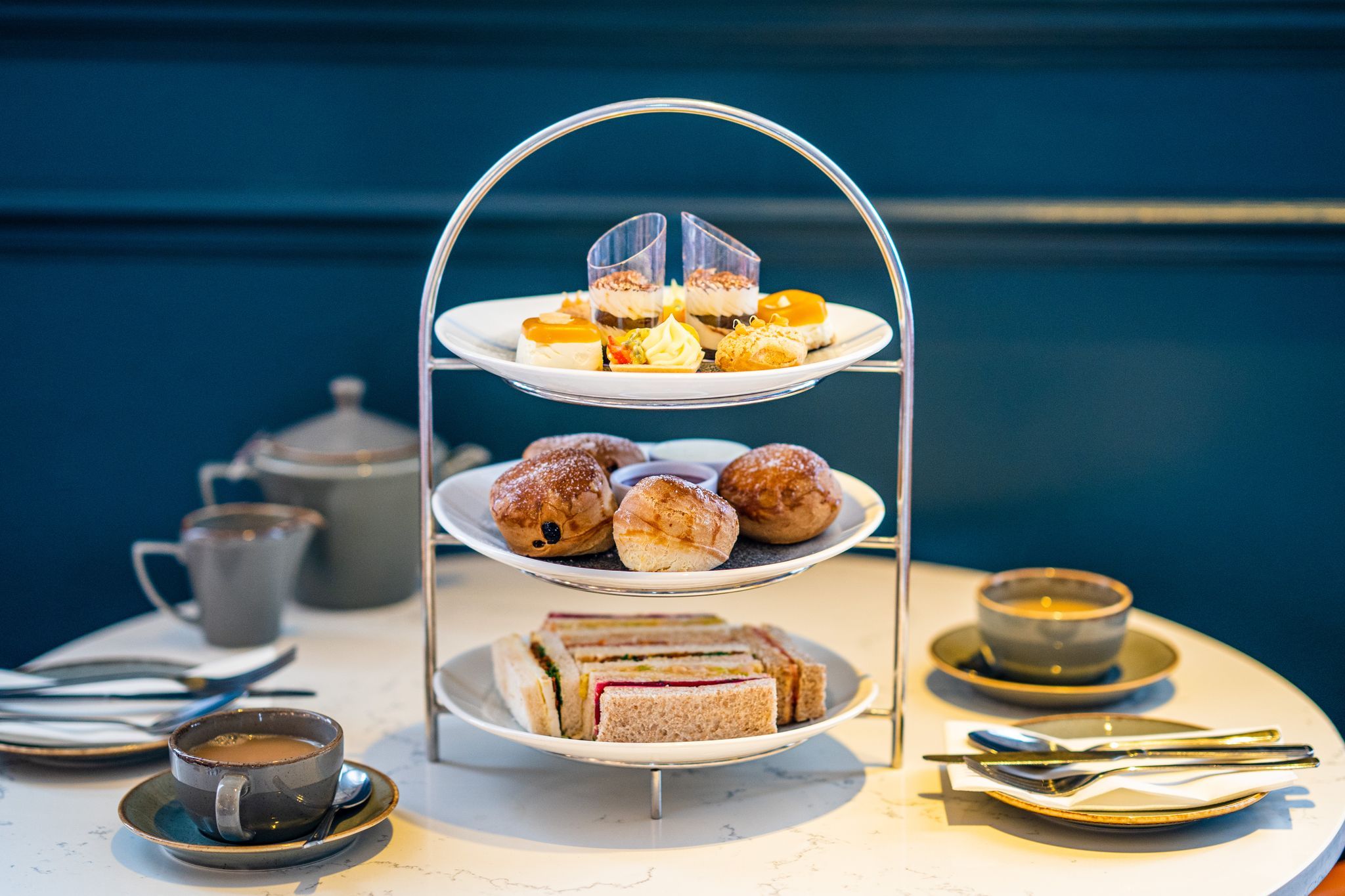 There is also a fun, interactive afternoon tea menu for kids with 'decorate your own' cupcakes and puzzle sandwiches. Gluten-free and dairy-free guests can enjoy afternoon tea with 24 hours notice. Book in advance.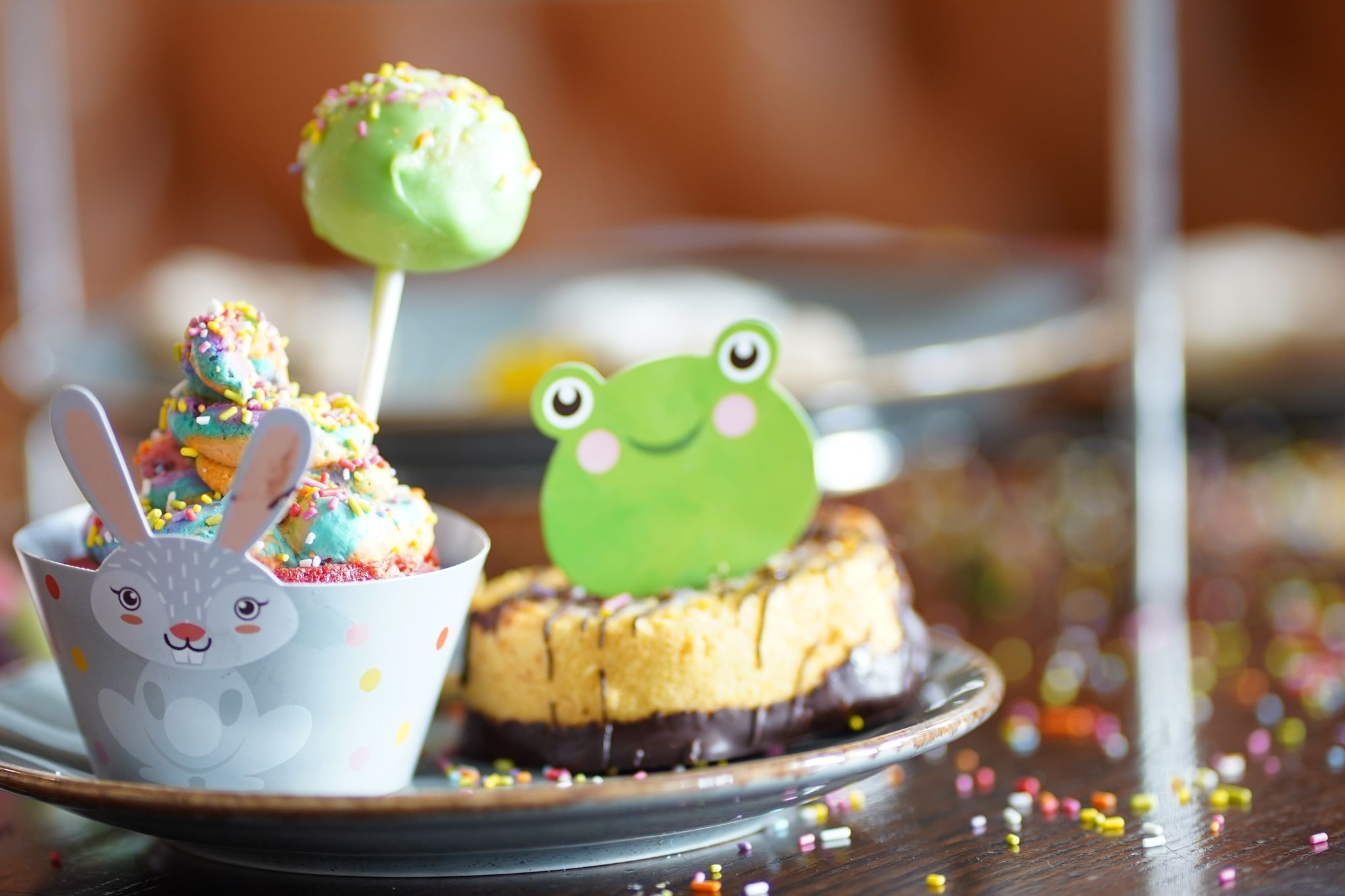 Private Hire at Brighton Metropole Bar
Sections or all of the bar and terrace are available for private hire and can be combined with a wedding celebration. 
Opening Hours
10am to Midnight every day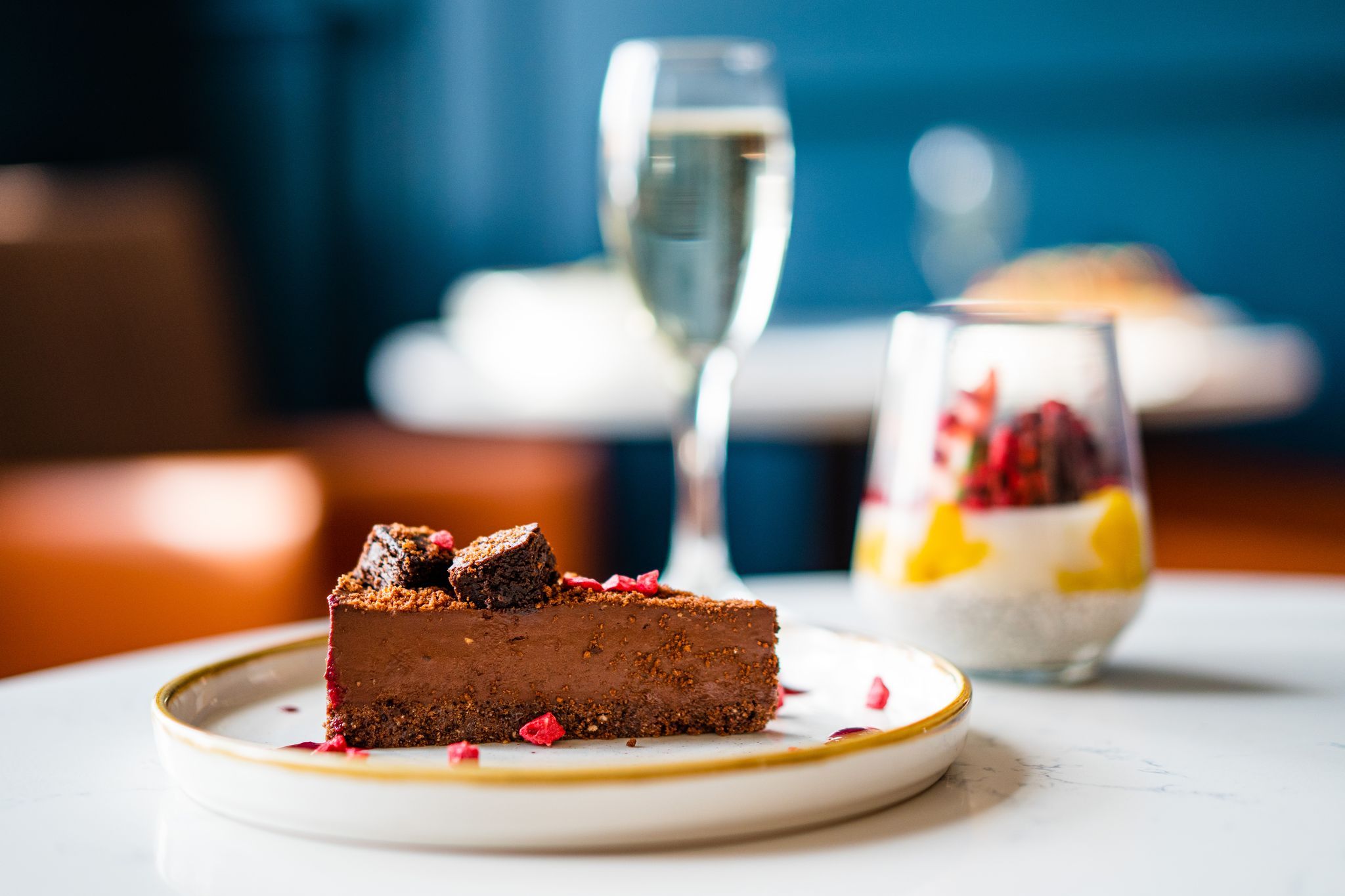 AND…
1890 at the Met
At the DoubleTree by Hilton Brighton Metropole's restaurant, 1890, which you'll find adjacent to the bar, you can enjoy one of Brighton's most unique, theatrical 'fun' dining experiences – Le Petit Chef. Expect immersive projections and delicious dinner as you allow the world's smallest chef to lead you on a culinary journey you will never forget. Once a month, there is also the legendary Sunday Lunch carvery with its three courses including a decadent dessert trolley.