L'Atelier du Vin Seven Dials
L'Atelier du Vin Seven Dials is sister to the North Laine bar on St George's Place. The second venue opened in July of 2019 to immediate local approval, providing the affluent Seven Dials area with L'Atelier's signature vintage cocktails and Brighton's most extensive list of fine wines.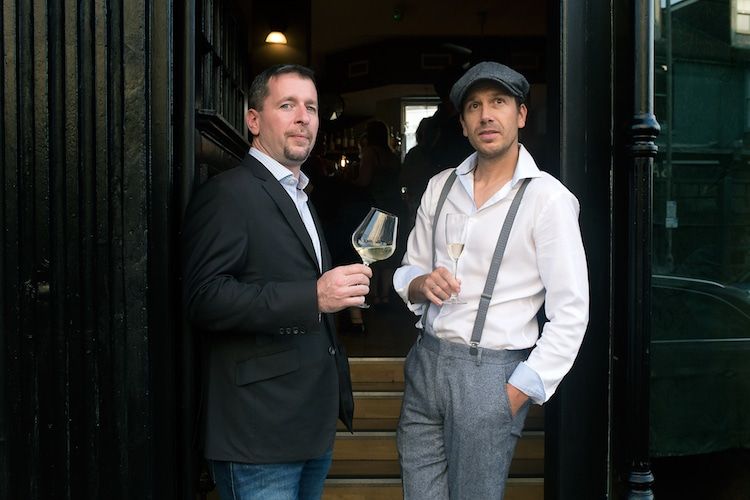 L'Atelier du Vin Seven Dials manages to strike a balance between feeling intimate while giving space to not feel cramped. Sofas and small tables are arranged in groups to provide natural 'pockets' conducive with the bar's feeling of informal conversation and relaxed gatherings. Those familiar with L'Atelier du Vin will recognise the signature two penny bar and chandeliers.
Secluded sun-trap garden
L'Atelier du Vin Seven Dials also boasts a fantastic rear garden that retains the summer sun way into the late afternoon, making it a perfect spot for sun lovers who like sipping sunshine in a bottle. Being at the back of the bar, the garden is also a bit of a secret, although one worth reserving your table in none the less, especially at peak times.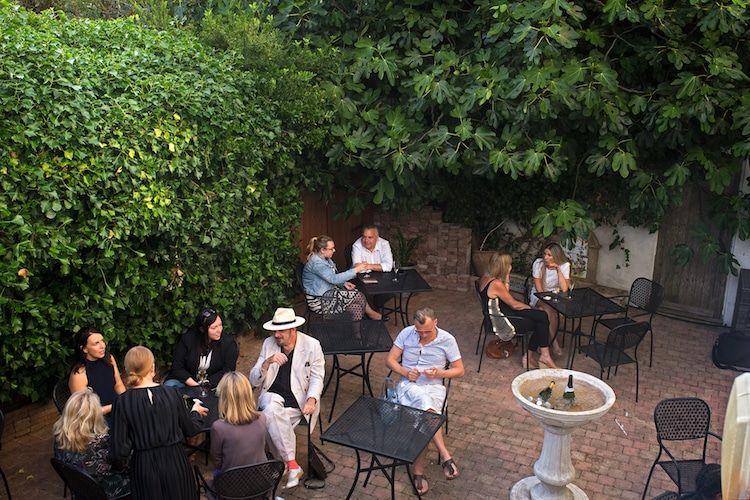 Experts in wine and cocktails
L'Atelier boasts the largest selection of fine wine for any bar in Brighton and Hove, with over 600 vintages ranging from an affordable selection of very drinkables to wines that are an event in themselves. With skilled and knowledgable sommeliers on hand, you needn't worry too much about ploughing through the tomb of a wine-list, a few guiding notes to one of the team will have them making expert selections that are sure to hit their mark.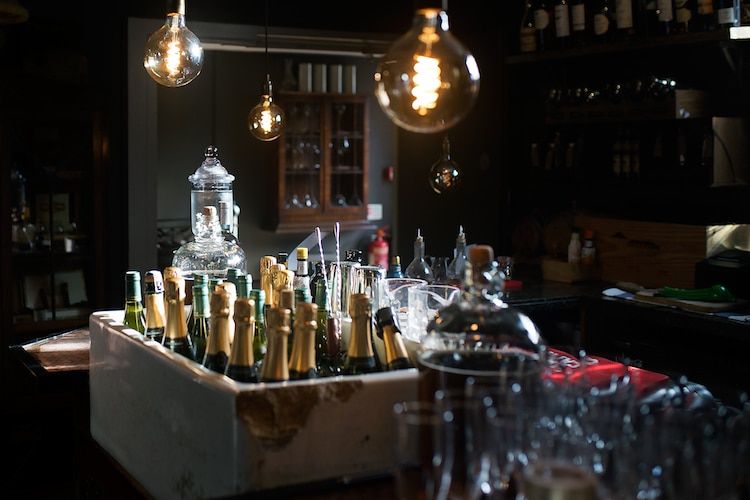 Cocktails at L'Atelier du Vin are made using the most authentic vintage recipes the team can find, representing the cocktails at their heyday or time of creation. If you can't see what you like then feel free to order off-menu, the L'Atelier team have trained at some of the best cocktail bars in the UK.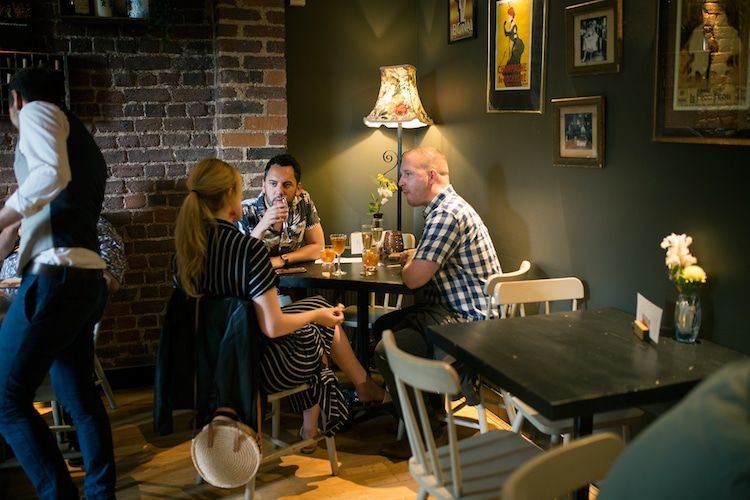 Eating at L'Atelier du Vin
Charcuterie from The Great British Charcuterie is served at L'Atelier du Vin, this is a celebration of traditional food preservation techniques as practised by artisan producers from throughout the UK and makes for the finest compliment to your wine selection.