Things to do in Brighton in December
The Scoop, December Edition
Embrace your childish delight as we head into the 2023 festive season.
We don't know about you but we are so ready for it! Brighton is geared up to offer the very best seasonal hospitality imaginable. The lights are up, the trees are decorated and we've rounded up 10 of our favourite foodie ideas for the month ahead. In no particular order…
1. Give a Little
Restaurants Brighton is proud to sponsor LOVE FOOD SHARE FOOD, which is a local campaign raising funds for Brighton Food Bank and Fare Share as well as Table Talk Foundation which is shaping a healthier future through food education and hospitality empowerment. Please look out for opportunities to support these brilliant initiatives over this month. 
NEW: Lunch at The Little Fish Market
If you've not yet had the chance to try chef Duncan Ray's exquisite cooking at The Little Fish Market, here's a brand new opportunity. A 'too-good-to-be-true' lunch menu is now available on Thursday, Friday and Saturday for a 1pm sitting. It includes snacks and your choice of two different starters, mains and desserts for just £25. What?.. Ready…go…
Festive Menus
Very few menus in the city have been left untouched by the festive spirit. Some have gone the whole way while others have festive specials, drinks or sides. There are festive tasting menus at the city's finest restaurants as well as festive burgers, pizzas and desserts. Everybody's happy! And, for the less organised (no judgement), there are still a few dates available for your Christmas party. Just ask ; )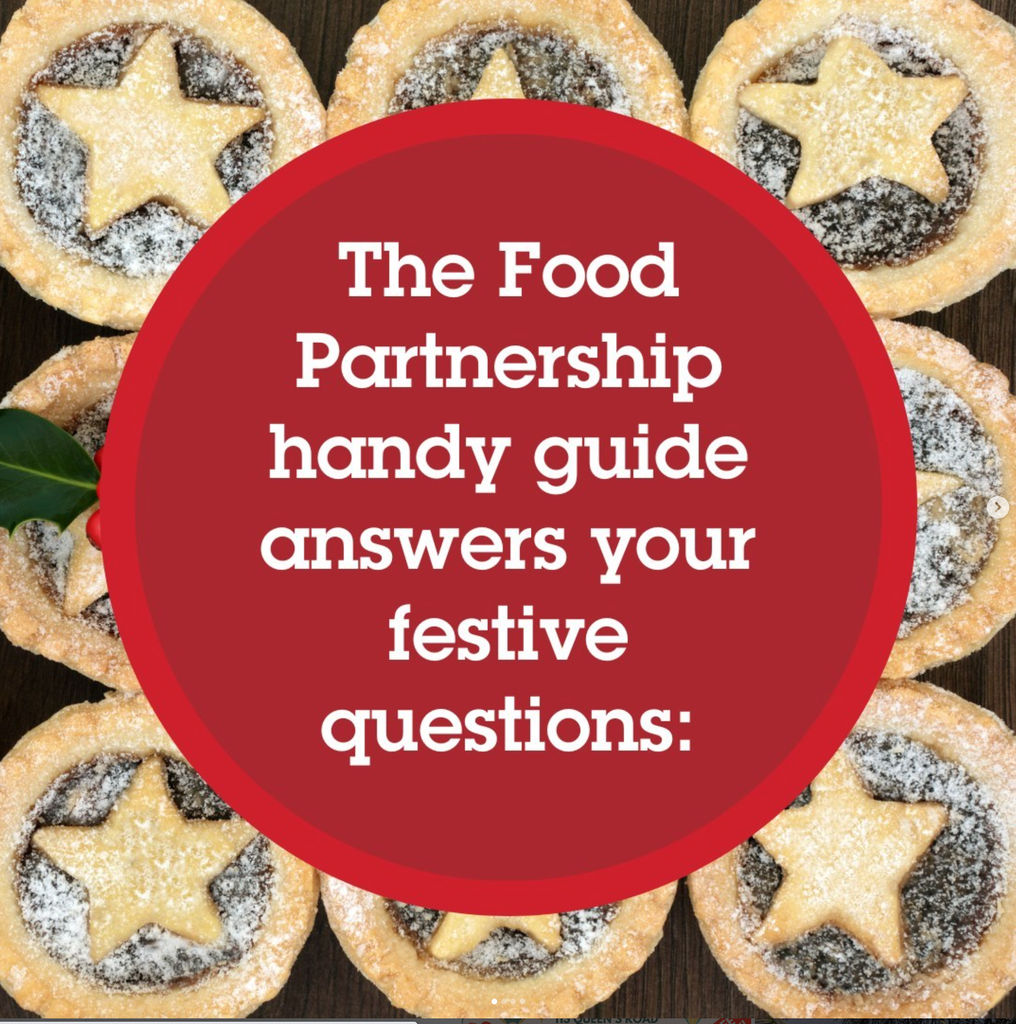 How Can I Help?
Brighton and Hove Food Partnership has put together a helpful guide for the winter holidays. Where can I donate money or food to those in need? Can I volunteer over Christmas? Where can I go for Christmas lunch if I am isolated or struggling to buy food? When are food banks open over the holidays? See the guide here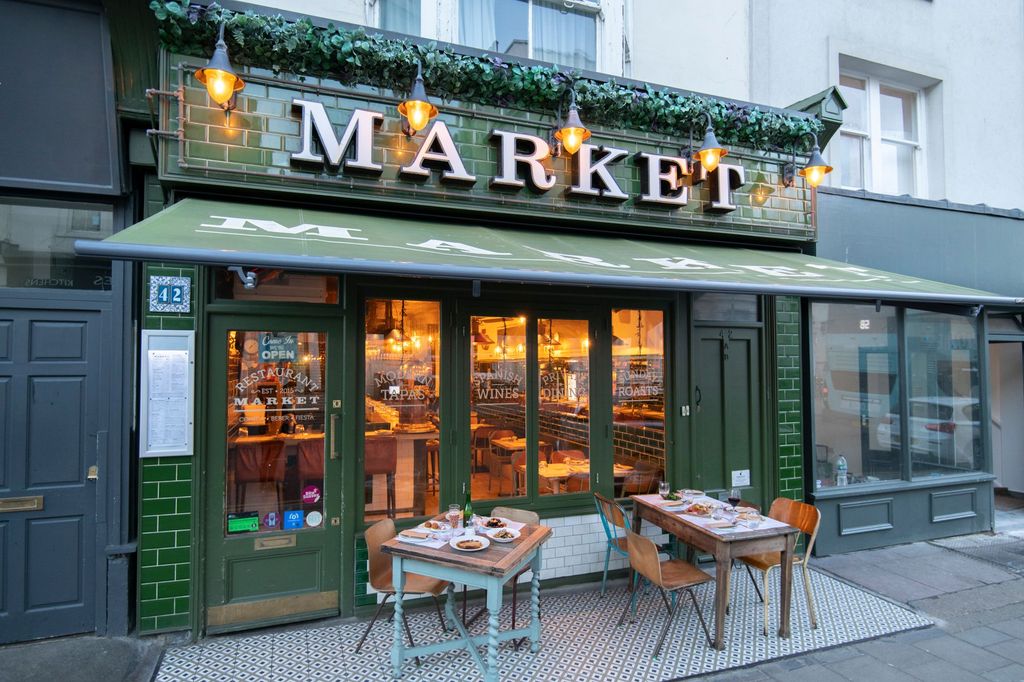 Sunday Roast Suckling Pig at Market
For a very special Sunday roast experience, just perfect for the colder months, turn to Market for the sharing special Roast Suckling Pig, a Spanish speciality, served with delicious tapas sides like Catalan Greens, Salsa verde Tenderstem or Patatas Nuevas.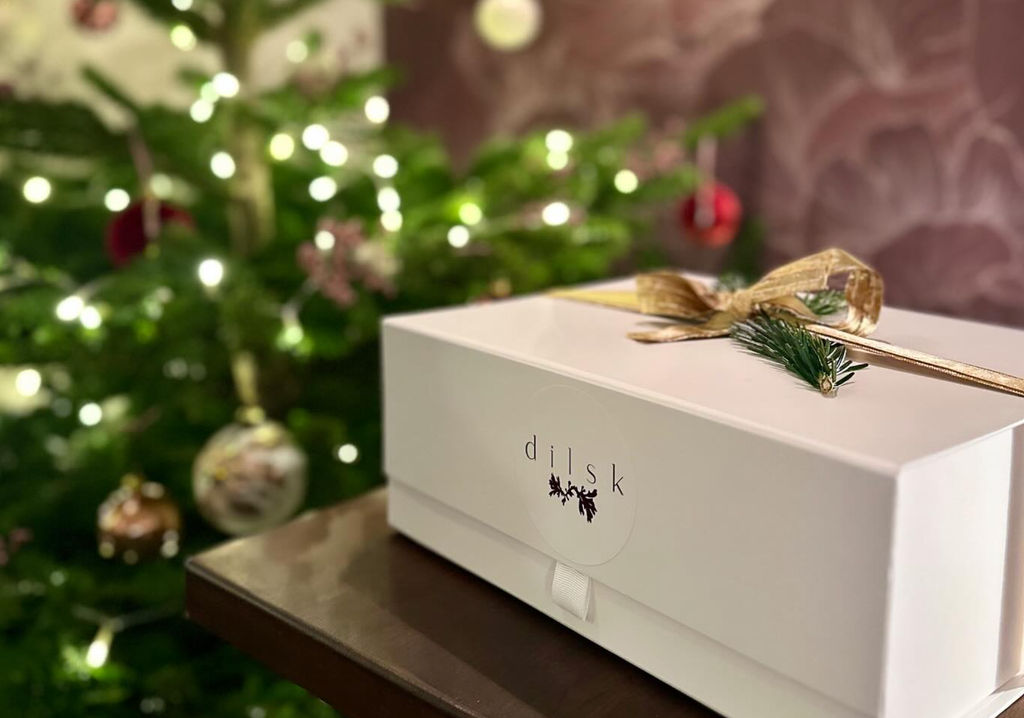 Christmas Lunch & New Years Eve
Some people love to spend days in the kitchen preparing food for the festive feast, others might prefer that others do it for them. We're lucky enough to have a choice of fabulous restaurants ready to welcome you on the big day. Alternatively, Dilsk is offering a sweet-spot cook at home festive feast for £55 – just email Just email us at info@dilsk.co.uk to order. There are also plenty of exciting New Year's Eve menus and events so you can welcome 2024 in style. 
Champagne Cocktails and Hot Chocolate at DaddyLongLegs
Striking the perfect balance between community local and foodie destination, DaddyLongLegs has remembered everyone this Christmas with a menus dedicated to Champagne Cocktails and Hot Chocolate to compliment their festive menu and a schedule of fun events. There's also a basket full of board games to help while away a wintery afternoon. Bliss. 
Hotel Bars at Christmas
There is something just-so about a hotel bar at Christmas; the enormous Christmas tree in the lobby, the smooth service and the nothings-too-much attitudet. Head to The Grand, The Metropole Bar or Hotel Du Vin for a bit of spoiling and Home Alone 2 vibes.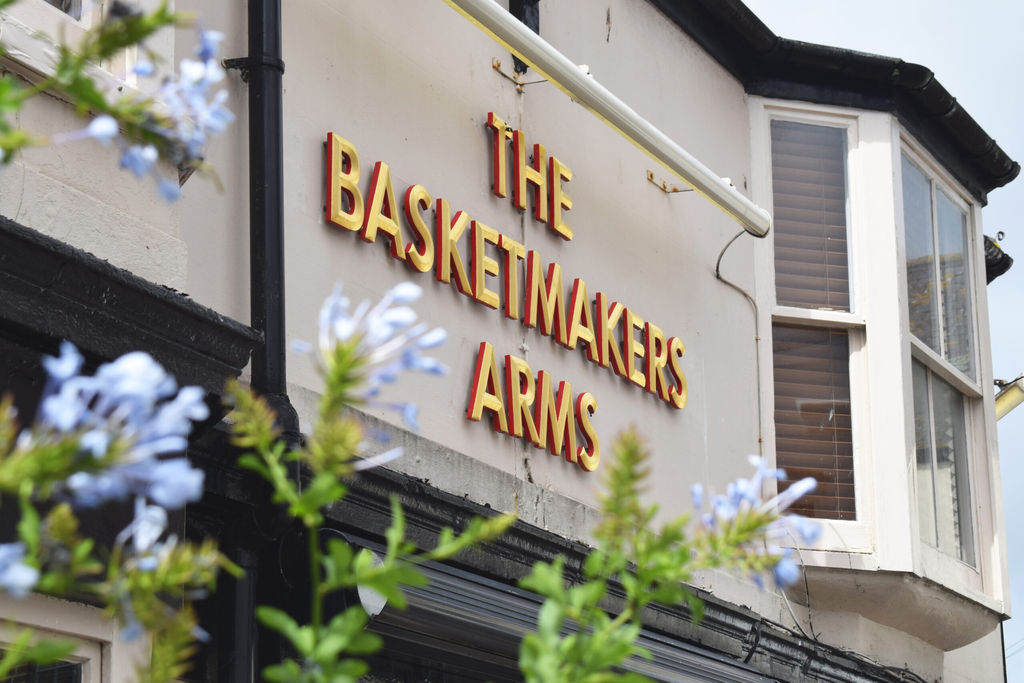 Live Music, Carols and Mince Pies
There are plenty of chances to hear live music every week. Wednesday night is jazz night – head to The Basketmakers or try The Lewes Road Inn for open mic. This month there are carols and Christmas concerts to enjoy so look out for festive sing-a-longs around the city.
Something a bit different
It's possible, but not a given, that at some point you may have had your fill of cranberry sauce and mincemeat. At that moment, turn your attention to the light, bright flavours or Asia; Thai, Japanese, Indian. Or perhaps Lavash for the warming spice of the Middle East. Check out Brighton's Halal restaurants here.