Restaurant Brighton's guide to
Looking for the best bars in Brighton?
When it comes to living it up large, Brighton has no shortage of options for bars in Brighton. In a city with more bars per capita than any other in the UK, the competition for serving superior drinks and cocktails keeps every bar tender or mixologist on their toes.
In no particular order here is our guide to bars in Brighton which include stand-alone bars as well as Brighton restaurants with a strong bar offering.. You may also like our hangover cures, Brighton Clubs, and pubs in Brighton round-up.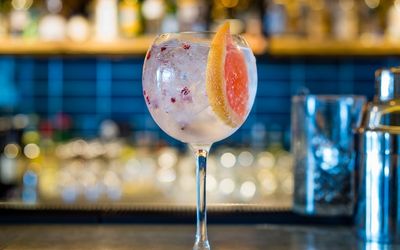 Located opposite the British Airways i360, with spectacular sea views, The award-winning Salt Room is a stunning modern British seafood and grill restaurant celebrating the fruits of the sea. During the summer months, their seafront terrace is opened up for alfresco dining and drinking, or otherwise, the modern bar welcomes guests just after a tipple. The same seasonality and innovation that is applied to the menu finds its way into the cocktails, with a selection of drinks changing through the year and with a hint of earthy herbs and sea spices sprinkled throughout. The taste of the sea is never far away with this Brighton seafront restaurant. The Salt Room also offer a cocktail masterclass.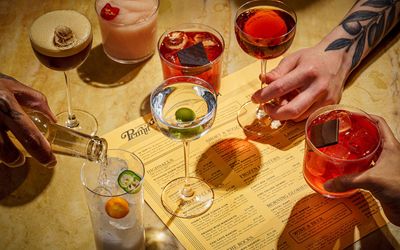 Discover a diverse and inclusive drinks list at the Permit Room Brighton, catering to all tastes. Their fantastic cocktail selection offers both alcoholic and non-alcoholic options. Enjoy classics with a Permit Room twist, such as the Orange Wine Margarita or explore the 'Teetotal' section, featuring a fabulous sounding Sober Negroni. Whether you're seeking a pre-dinner or theatre cocktail, a night out on the town, or a celebration, the Permit Room has you covered.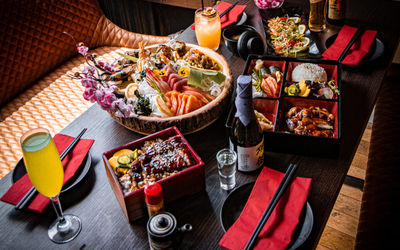 Wabi Sabi in Hove tantalises cocktail enthusiasts with its impressive cocktail offering, making it a must-visit destination for cocktail lovers in Brighton and Hove. Wabi Sabi craft a diverse and creative cocktail menu that beautifully complements the flavours of Japanese cuisine. From classic favourites to innovative and unique concoctions, each cocktail is meticulously crafted with premium spirits, fresh ingredients, and artistic flair. Whether you prefer a refreshing sake-infused cocktail or a perfectly balanced Umai Colada, Wabi Sabi's cocktail selection promises a delightful and memorable drinking experience with a Japanese flair.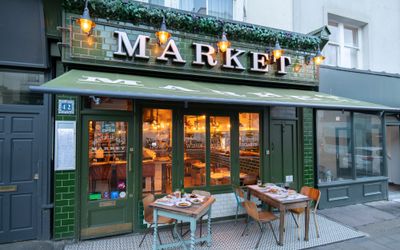 Market Restaurant has social dining at its heart, so naturally, a touch of social lubricant is more than forthcoming in the form of excellent wines, local beers and of course cocktails. The Anglo-Spanish theme permeates through to the cocktail menu, with the sherry infused Bloody Mary making for an excellent brunch or lunch time treat. Negroni's are a focus here too, with masterclasses and paired tasting sessions making for a suitably social evening.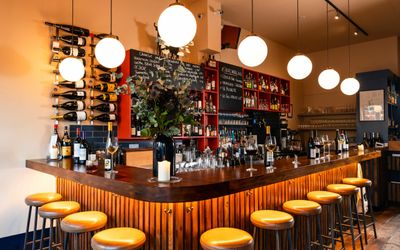 Fourth and Church is perhaps best-known as a restaurant, wine bar and sherry specialist but they apply their particular style to cocktails too. Wine is usually low-yield and organic, food is ingredient-led and uses simple and traditional methods to celebrate the natural flavour of quality ingredients. Cocktail-wise they favour twists on classics which are spirit-led. Throughout the Fourth and Church offering you'll see the same motif; the finest quality ingredients, treated with expertise and presented without pretence.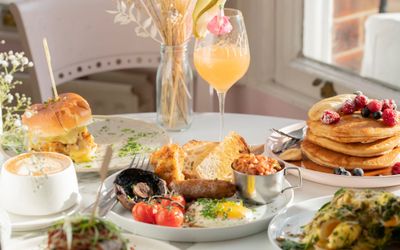 We respect anyone confident enough to advertise a "breakfast martini" on their menu, which is exactly what Oeuf cafe in Hove does. Open from 9am – 4 daily, this breakfast and brunch café does a very good line in cocktails and floristry. Parisian Chic set the tone with hints of campy exuberant fun, it's brunch for celebrating and nothing helps you celebrate like a cocktail. The drinks menu is classic with twists and very much keeping to the fun element – which is exactly what we want out of breakfast cocktails. Winners of best cafe in the 2023 BRAVO awards.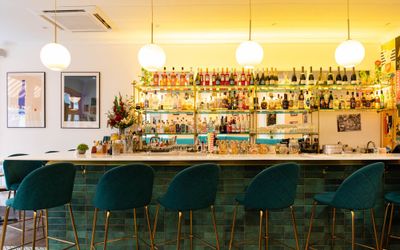 Pesca is top of its game when it comes to Italian restaurant offerings. Making the most of the abundant regional offerings, the cocktails served here are largely of Italian origin. However, in the mix are some of the original recipes that feature homemade flavoured spirits, that are sure to raise your spirits along with your glass, salute!
A perfect venue for traditional Italian hospitality where you can enjoy their small plates at your leisure with friends and family or why not enjoy pre or post dinner cocktails as you get stuck into their outstanding Italian speciality main courses.