Restaurant Brighton's guide to
Best Cocktail Bars in Brighton
Looking for the best cocktail bars in Brighton?
When it comes to living it up large, Brighton has no shortage of options. In a city with more bars per capita than any other in the UK the competition for serving superior cocktails keeps every mixologist on their toes. In no particular order here is our guide to all the best cocktail bars Brighton has to offer.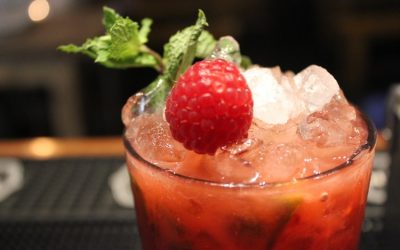 One of Brighton's most well known pubs, The Black Lion, is situated in the heart of The Lanes just near the seafront on Black Lion Street. Not only does The Black Lion have a good reputation for a music filled night out and its amazing food, it's the go-to place for great tasting, affordable cocktails, with an extensive list made from quality ingredients and seasonally changing creations. There's something for everyone! Look out for their regular cocktail offers including two for £12 Tuesdays!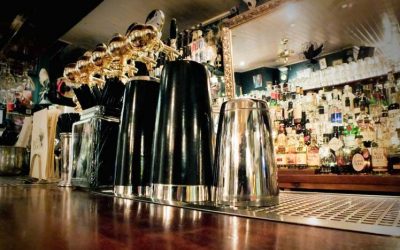 A worthy mention in our Cocktail Bars Brighton listing, The Black Dove on St James' Street is a laid-back hostelry with quirky décor and basement DJs. The ideal place to lubricate tired vocal chords and soothe worn-out limbs in eclectic and sumptuous surroundings. The stereo plays a healthy rotation of be-bop, Jamaican ska, cool jazz, delta blues, Afrocentric, 30s/40s/50s vocal greats and contemporary beat music.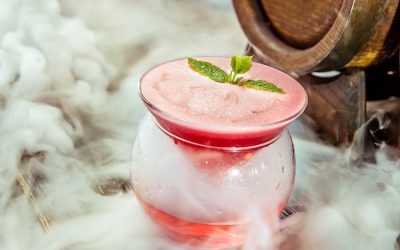 Bohemia is tucked away in the winding Lanes, hiding from many its three floors of bar, diner and roof terraces. Despite this, Bohemia is all about bold noticeable looks, pulling in crowds of style-conscious revellers. Drinks are bold statements here too, with cocktails that utilise as much pyrotechnics, dry ice and UV lighting as you'd expect from a Las Vegas headline show. Luckily it's not all smoke and mirrors with the Bohemia cocktails delivering plenty of fun, exceptionally drinkable mixes both new and old.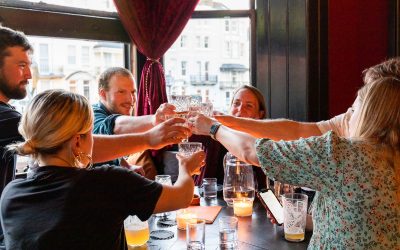 Cocktails at The Bronze are beautifully crafted, botanical and mixed fresh to order by expert mixologists. The Bronze is all about Sussex sourced ingredients, so it may not come as a surprise that the herbs for the mixes are grown on the roof of the venue and picked fresh every day! Expect great beer, a beautifully considered wine list and an array of whisk(e)y that's envied by the entire southern coast.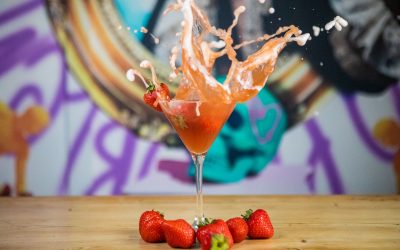 Cocktail enthusiasts that want to knock back a few in a great atmosphere and in a party central location will love the bar life at The Freemasons, Hove. Boasting a large open plan venue that offers ample space for you to pull some epic dance floor moves. Or, should you wish to snuggle up for a more intimate evening then slide upstairs to a window booth and watch the bustle outside on the Western Road go by.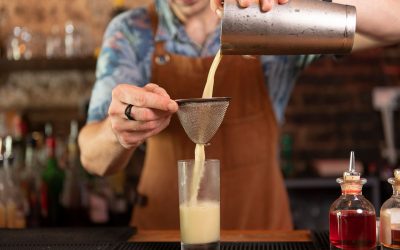 We can't resist a low lit neon spiked bar that plays 80's tropical beats into the early morning and that serves cocktails like nowhere else in Brighton. Running on a zero waste policy Julien and his team create a seasonal ever-changing menu focussing on local and lesser used ingredients. With cocktails being created using what's in season and on hand it's a case of here today, gone tomorrow, FOMO's* going to get you in its grips and keep you coming back. Another reason to love this bar is the home-brew goodies on offer – think orgeat, grenadine, falernum, ginger beer, triple sec, coffee liqueur and syrups all made from scratch. (*FOMO, Fear Of Missing Out)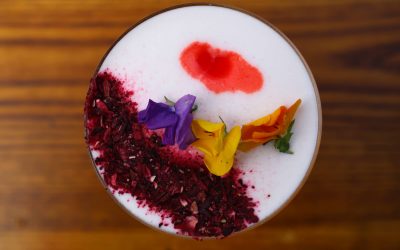 Just yards from the seafront in The Lanes is a jumble of quirky gothic-style buildings. This is the Hotel Du Vin, where you can enjoy a tipple alfresco style in the vine-covered pergola or sink into a leather armchair in the bar or lounge. With over 100 whiskies and rums to choose from, a legendary wine cellar and a range of delicious cocktails, anything goes. Hotel du Vin hosts monthly wine tasting events, each with a different theme. If cocktails are more your scene, why not try one of their masterclasses where you can learn how to make a selection of cocktails with their expert mixologist.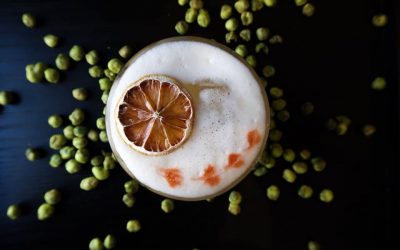 Kujira is an 'izakaya bar', the is a type of informal place to go after work for drinks and a little food for the working professionals of Japan. Kujira offers Japanese inspired cocktails invented by their mixologist and perfected through homemade botanicals, juices and syrups, adding to the area's growing reputation as the cocktail capital of Brighton.
Kujira also hosts basement level karaoke if you fancy a sing song Japanese karaoke style. Kujira are also winners of best International cuisine at the 2019 Brighton Restaurant Awards.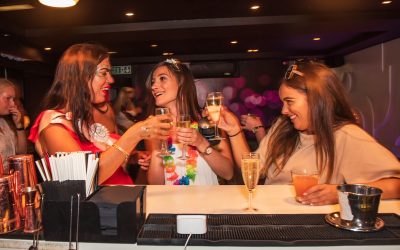 Gather your squad, grab a mic, and order a drink at Lucky Voice Brighton – you're all set to enjoy your very own private karaoke room! Are you ready to enjoy your very own private karaoke room? If the answer is yes then Lucky Voice Brighton is waiting for you. Lucky Voice Brighton recently decided to completely upgrade their menu, and with a new menu comes the excitement of delicious new cocktails! The menu has been created by their talented managers Steve and Francois who have used their years of expertise to create something tempting for everyone. Now organised by taste in our menus, finding a cocktail you like has never been easier.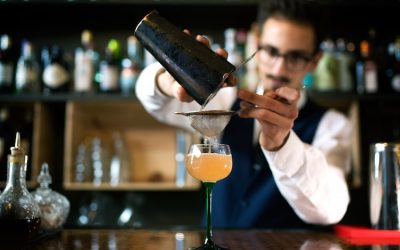 Right in the heart of Brighton's is L'Atelier Du Vin on George Place, a 1920's prohibition inspired, bootlegger bar. It's low-level lighting and classic jazz soundtrack create a perfectly intimate setting to enjoy a cocktail made by expert mixologists. L'Atelier's delivery of authenticity is evidenced in their menu categorising cocktails by the dates they were coined, or at least at their height of social appeal; get your Al Capone on with a 1920's Sidecar or celebrate the end of prohibition with the 1930s Between the Sheets. With over 300 different spirits to choose from L'Atelier Du Vin pride themselves on enjoyment not snobbery outlook to their menu and will make to requirements ensuring everyone's tastes are satisfied. New in 2019 – L'Atelier Du Vin Seven Dials.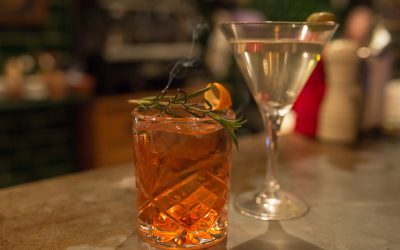 Market Restaurant has social dining at its heart, so naturally, a touch of social lubricant is more than forthcoming in the form of excellent wines, local beers and of course cocktails. The Anglo-Spanish theme permeates through to the cocktail menu, with the sherry infused Bloody Mary making for an excellent brunch or lunch time treat. Negroni's are a focus here too, with masterclasses and paired tasting sessions making for a suitably social evening.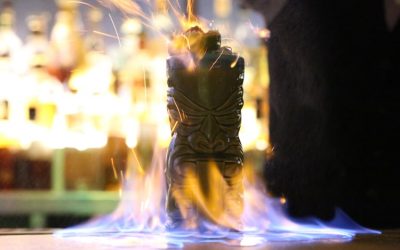 Voted best place for a drink (winner and third place) at the Brighton Restaurant Awards. In the heart of Brighton's buzzing North Laine, you'll find My Hotel Brighton. The hotel's wacky futuristic theme transports you off world and continues in their swanky Merkaba bar, where you can celebrate life with an artisan cocktail. The tantalising menu has a huge range, including Asian, bohemian, Brighton, American and tiki inspired cocktails. They love to host a party, so if you're after a night to remember, why not try one of their cocktail packages. Or you could take part in a fun cocktail masterclass where you'll receive expert tuition from experienced cocktail bartenders. Music is provided by Top local DJ's every weekend.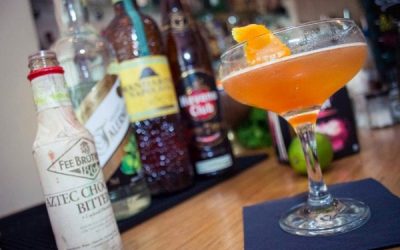 Situated next door to the Theatre Royal is El Mexicano, which claims to be the only authentic Mexican restaurant in Brighton and Hove. Hidden away, up an unassuming flight of stairs to the side of the restaurant, is their tremendously popular, and ever busy Bar Valentino. This cosy little bar is lined with leather sofas and curvy mirrors and has a brilliant little balcony overlooking the buzzing New Road, ideal for a spot of unashamed people watching. Offering seriously potent cocktails, Bar Valentino is guaranteed to get you in the party spirit. (Image credit: Bar Valentino Facebook)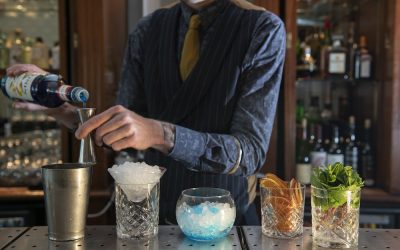 Everything about the Victoria Bar at The Grand Hotel screams luxury and decadence. Well known in Brighton for a quality offering on both drinks and service, The Victoria Bar is a fail safe option for anyone looking for a very sippable drinks and luxe vibes. Go for something of the cocktail menu, which offers classic and more experimental drinks to suit everyones tastes. Also on offer are specially selected wines and bubbles, beers and high end spirts.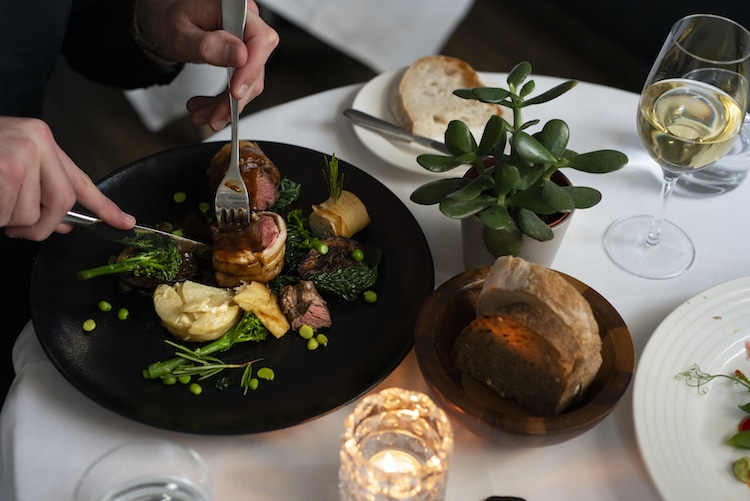 Want to know the latest food & drink news for Brighton & Hove?
Add your email address below and we will send you our newsletter every two weeks.
(Being respectful of your data and privacy is really important to us, always has and always will be.)