Lost Boys Land is one of the must-visit places to eat in Brighton due to its unique concept and delectable offerings.
Inspired by the cult classic film "The Lost Boys," this immersive dining experience takes guests on a journey into a vampire-themed world.
The Brighton restaurant offers an enticing menu with a variety of dishes ranging from hearty chicken burgers to tantalising smaller bites.
In 2018 they won their first BRAVO and have continued to be a top scorer ever since.
Lost Boys Land – bigger but still not grown up
In 2022, Lost Boys opened up their stand-alone chicken shop on York Place, called Lost Boys Land, this is not too far away from the Brighton Open Market.. The new restaurant gives the Lost Boys team the opportunity to take what they're locally famed for and deliver it to another level.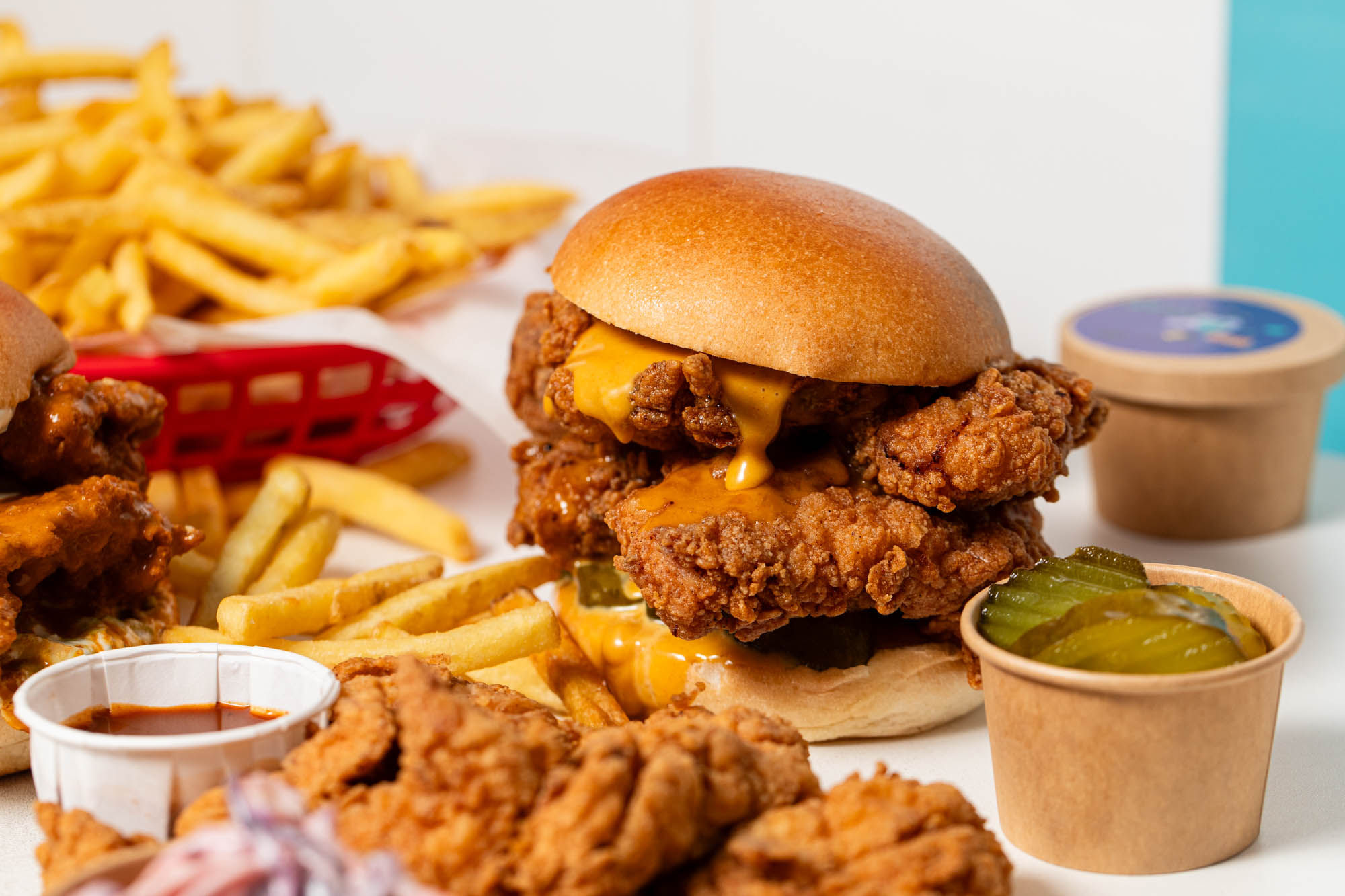 There's always been a bit of a nod to the late 80s and early 90s with Lost Boys Chicken and the new restaurant turns this into an immersive experience. The restaurant window is set up as a gunge ball pit (think Fun Hose with Pat Sharp). Inside there's a vending machine packed with toys, collectables and merchandise from the era (Disney's Aladdin toys, Pez dispensers, Pogs). The signature sauces have been personified in gaming characters, complete with a Top Trumps rating on sauce heat and flavour.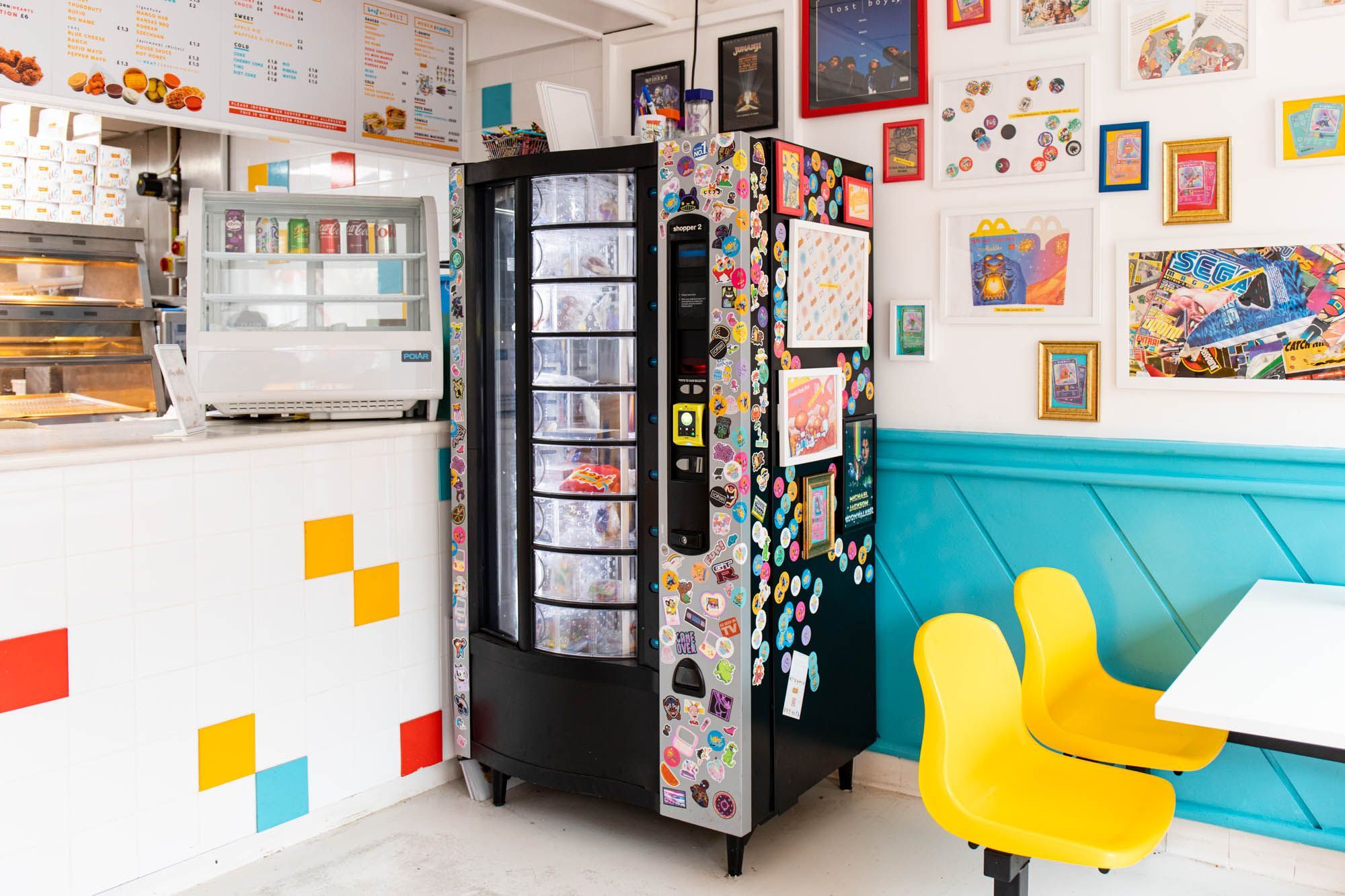 The British chicken shop re-imagined
At the heart of Lost Boys Chicken, however, is their commitment to making extraordinary chicken. Yes, they have a lot of fun in the process and want you to have fun along the way with them. But at the heart of it, and the not-so-secret-secret to their success, is seriously good chicken and homemade sauces that'll ruin you for any other chicken shop, forever. Lost Boys Land is also certified halal.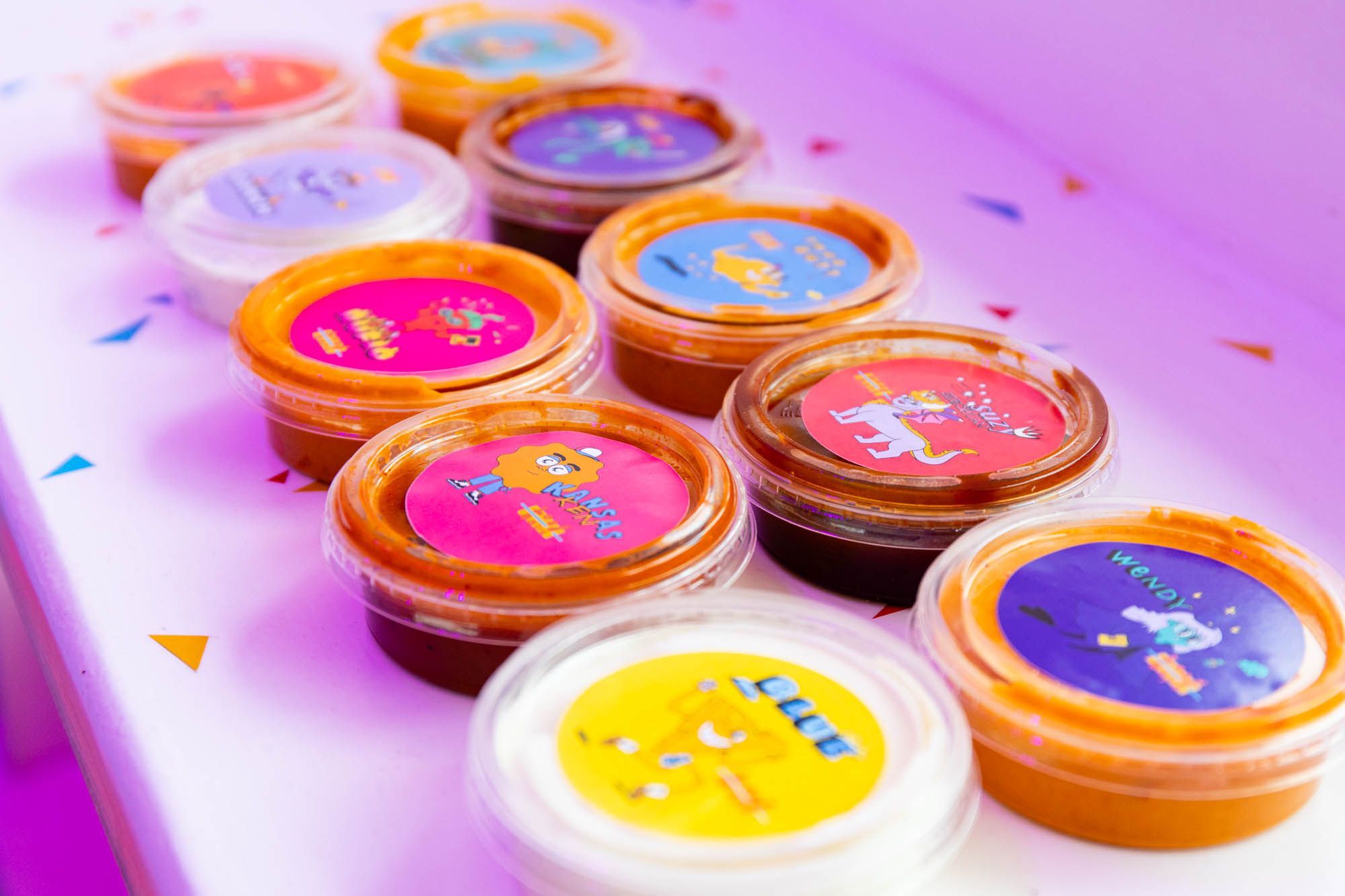 Chicken is soaked in buttermilk and breaded with their secret spice mix for a perfectly crispy and succulent Southern fried chicken. Unlike Lost Boys at The Joker, at Lost Boys Land you'll get to choose from drumsticks, thighs and wings. At the Joker, wings are drenched in sauce whereas here, you'll be offered the choice to 'dunk, drizzle or drench'.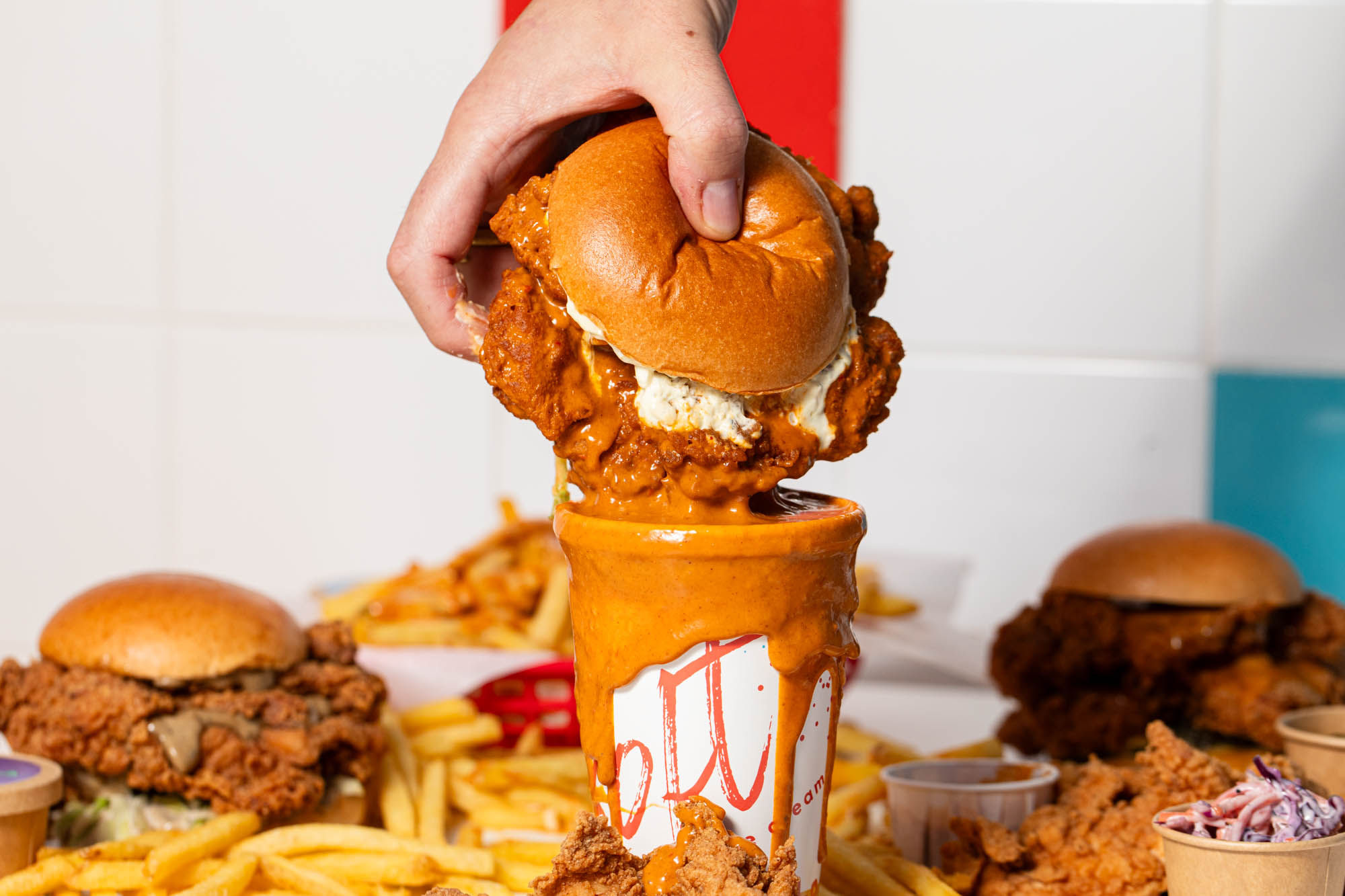 Lost Boys recommends
The must-try on the Lost Boys Land menu is the three-piece meal. You'll get a drumstick, thigh and strips with hot honey and gravy. Hurtle your taste buds into nostalgic nineties with a can of Cherry Coke or an Orangina! For something truly different, the pop-corn chicken hearts will reward the brave and the curious. They're converting offal sceptics one heart at a time.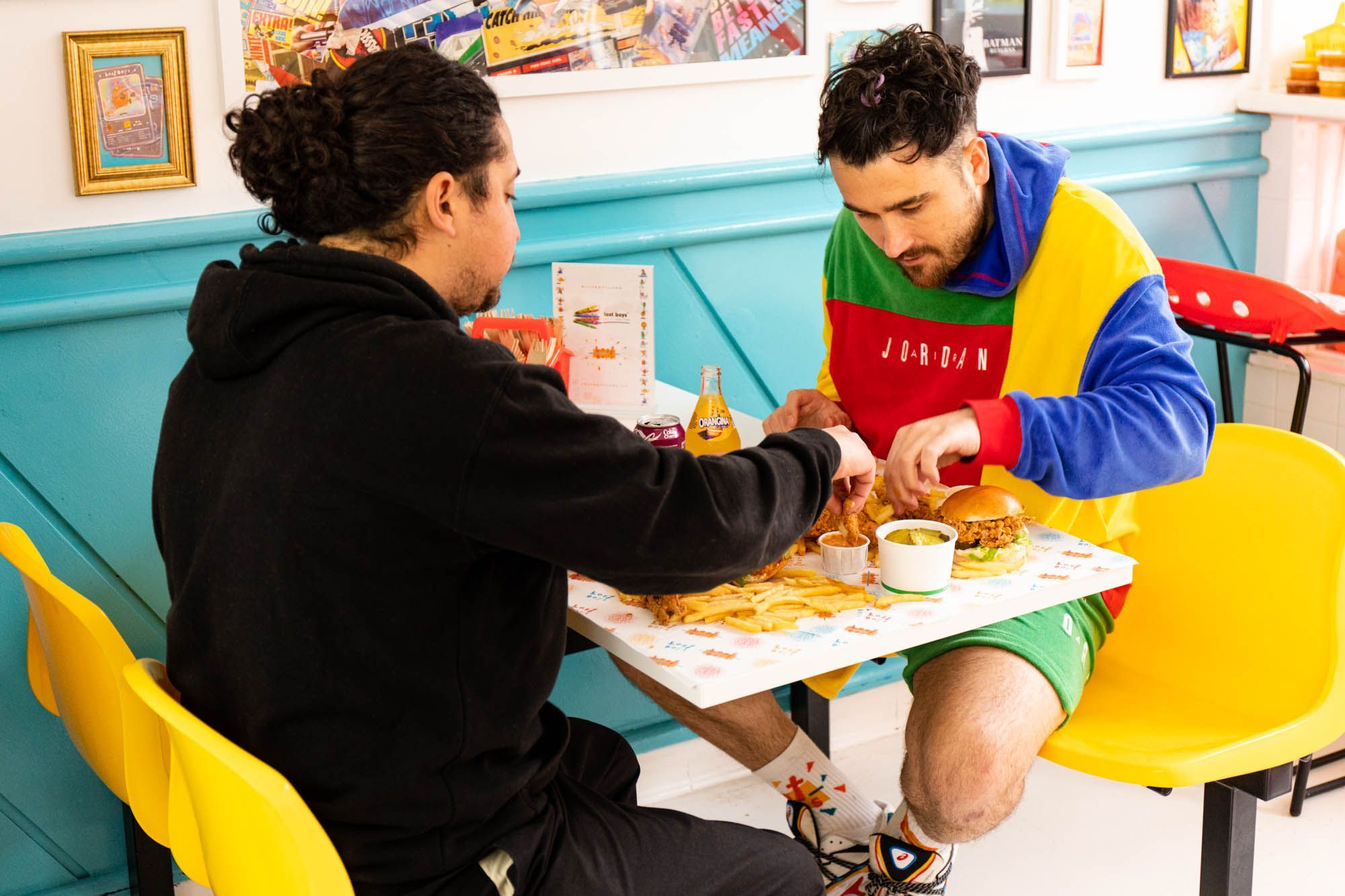 Plant eaters aren't left out of the Lost Boys Land experience with vegan burgers and nuggets also receiving the Southern fried treatment and lashings of plant-based sauces. Kids (of all ages) will enjoy the Little Maggie, a potato bun with Maggie Mayo and fries.