Plant based restaurants to awaken your tastebuds
Brighton and Hove has a reputation for being a mecca for those who abstain from animal products and is home to many vegetarians and vegans. Historically rated as UK's most Vegan friendly place, it lost it's crown a few years ago to Glasgow, despite the exclamations of many Brightonians who disagree and say that it's better than ever for Vegan options.
'Where vegetarianism is indulgence not abstinence', Terre Terre has been changing views about vegetarian cuisine for the past 21 years. Situated in the historic Brighton Lanes, it is somewhat of an institution. Imaginative and daring, the team at Terre a Terre use their skills and experience to really push the boundaries of traditional cooking creating the most exciting dishes including vegan. An experience to behold, vegetarian or not.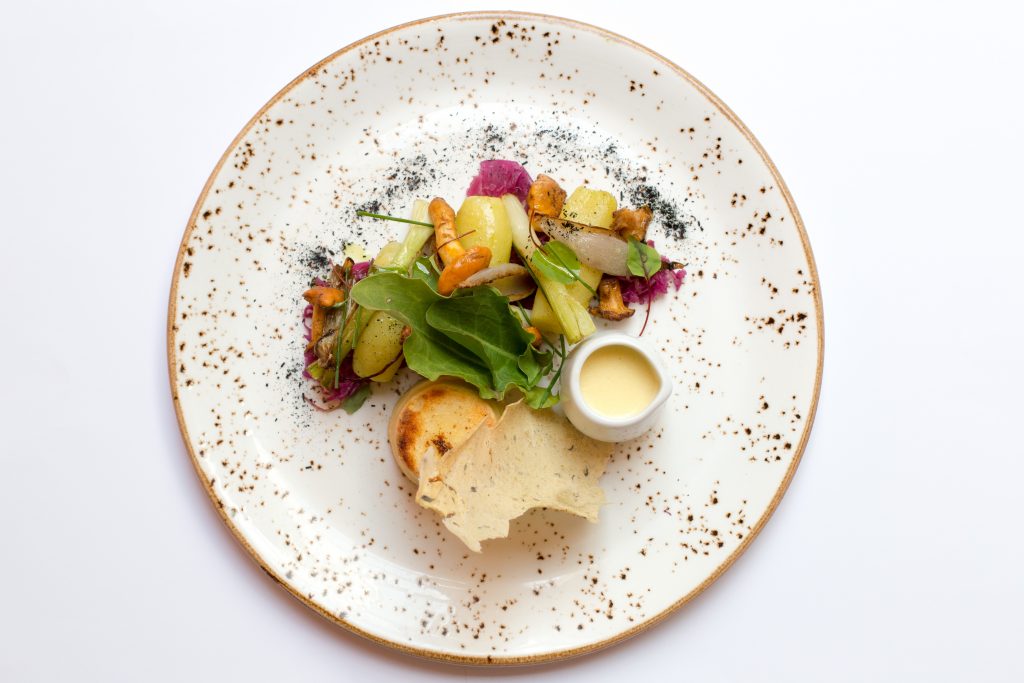 What next?
Make a booking on:01273 729051
Whether you're a vegetarian or not, award winning Food for Friends is a must visit for everyone living in or visiting Brighton. It's probably Brighton's most famous vegetarian restaurant (with many vegan dishes), receiving many accolades and serving customers since 1981. Their ethos is 'tasty, affordable, honest cooking using the freshest produce, totally homemade, whilst supporting local suppliers where possible.' You can't argue with that.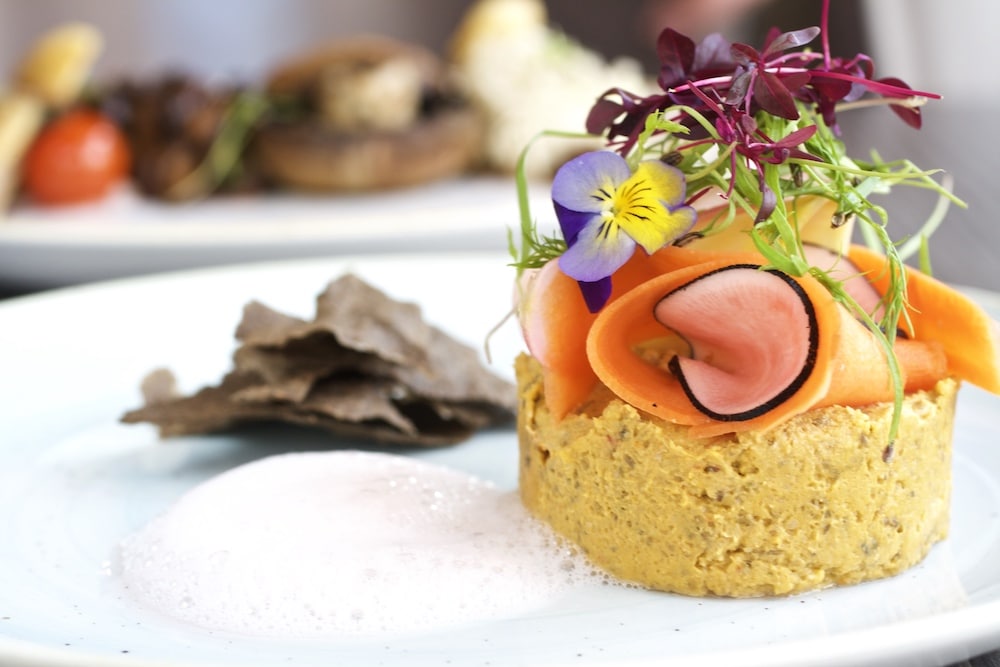 Aqua is a family run independent business that's opened in the heart of Lewes. It's sophisticated yet casual and reasonably priced too! Serving breakfast, lunch and dinner everyday of the week, vegan's are always catered for at Aqua. There's a whole menu dedicated for vegans, including delights such as Courgette & Cauliflower Fritti with Chilli Oil to start, or a Squash & Mushroom Risotto for a main.
The Flour Pot is a popular spot for many Brighton residents and visitors, for its artisan baked goods, quality coffee and cool interiors. It's a cafe for meeting friends, doing some work or people watching. There are a few to choose from too, so not matter where you are in Brighton or Hove, you can get your Flour Pot fix! There's plenty to choose from when it comes to vegan options from sandwiches to home-made cakes or an artisan coffee with the best latte art in town.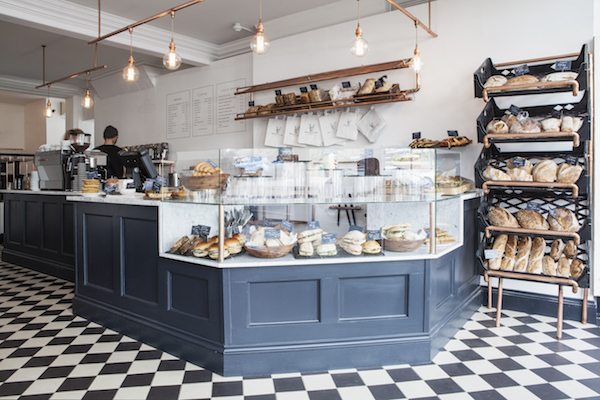 On the second Thursday of each month, their Head Chef, Patcharee puts on a popular Asian-inspired tasting menu consisting of no less than eleven separate dishes from her home country of Thailand. What's more, the menu is completely vegan and gluten free. Each course is accompanied by vegan friendly wines specially selected by Southdowns Cellars. We advise booking in early to this fantastic occasion!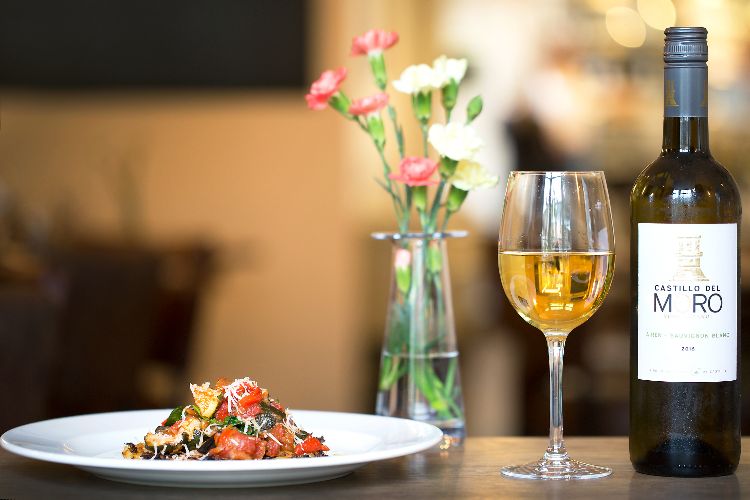 Purezza (purity) was formed by Stefania Evangelisti and Tim Barclay in 2015, setting out with the aim of providing a range of exciting Italian plant based, vegan options to the UK. Purezza has created a destination where everyone can enjoy high quality Italian food, cooked by top Italian chefs, in the comfort of a completely animal free zone (and mostly gluten free too). Leaving you to eat out worry free. Super!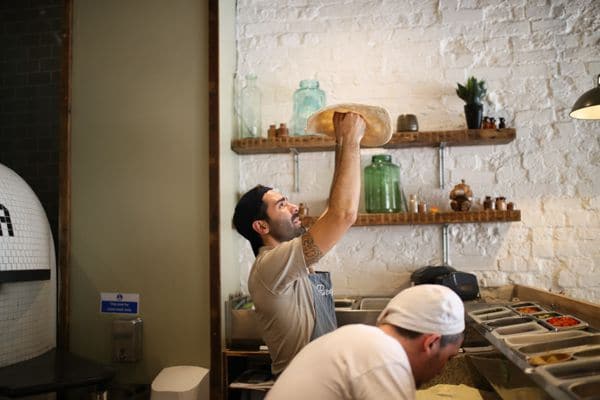 Happy Maki make delicious and entirely plant based sushi, and they make it the size of a burrito! If this isn't already a winner then the side dishes of stuffed tofu pockets and popped 'chicken' cauliflower should be getting you there. Still not convinced? Knowing every sale will help plant a tree and feed a hungry child should convince you these guys are full of bright ideas. For fresh concept food, great taste and all round feel good factor Happy Maki has it wrapped up in nori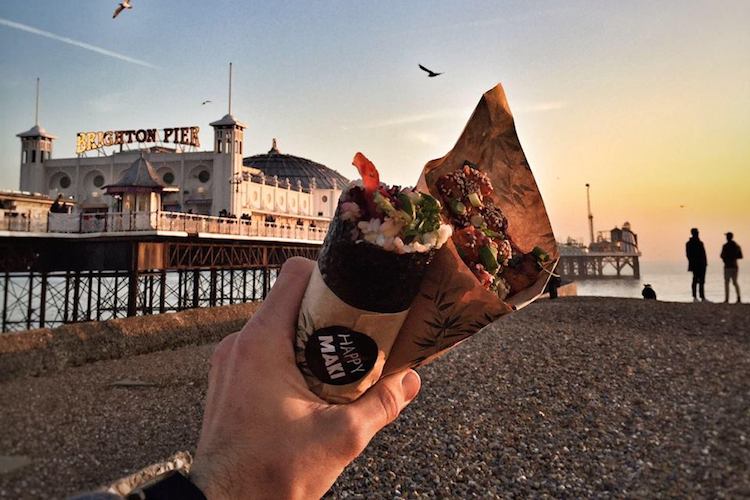 What next?
Available from Deliveroo
Eat in or takeaway
Open late 12-9.00pm Tuesday -Saturday
The Bok Shop have spent months developing their menu to ensure this American classic gets the Brighton twist. All of their chicken can be replaced with their own recipe faux chicken with vegan mayo and cheese to complete the experience, all served in an animal-free sourdough roll.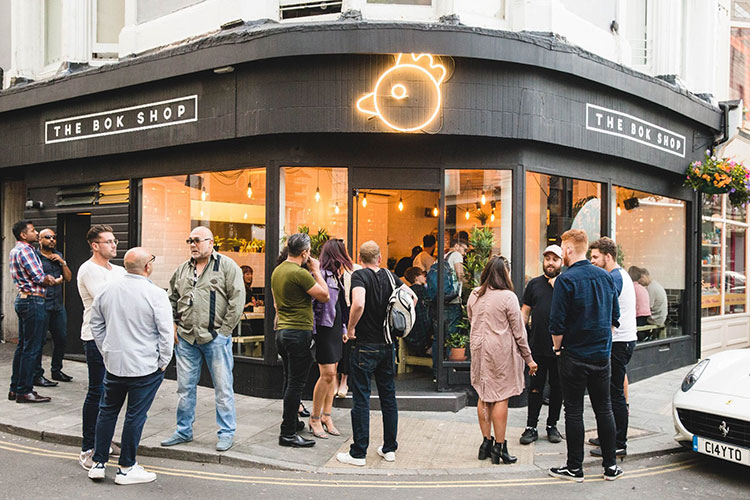 What next?
Make a booking on: 01273 777312
Delighting the tastebuds with their fusion of Japanese delicacy with Latin American ingredients. Freshness is key here, with no conveyer belt of domed plates in sight, everything is made to order so the delicate raw flavours can pop and zing like they should. All their vegetarian options can be adapted to vegan (if they're not already), just ask when ordering.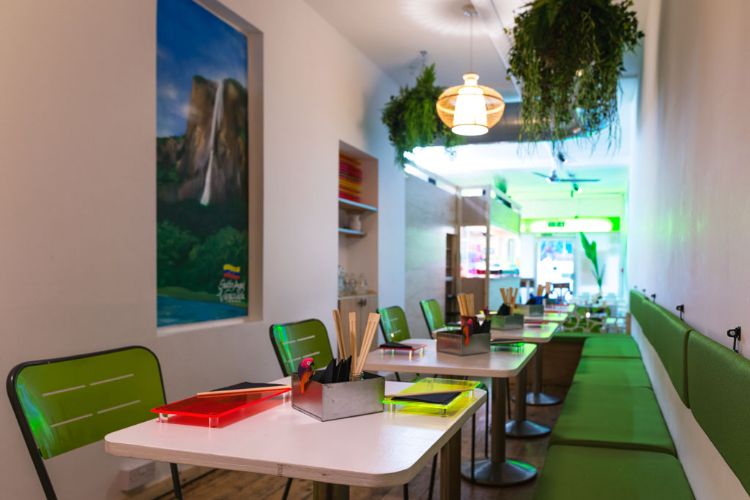 What next?
Powered by solar energy and a love for organic beers, The Earth and Stars pub offers highly sophisticated pub grub, including a rapturously creative vegan menu. As the name suggests, it has kind of a pagan feel with tribal mahogany statues and bearded gods painted on the menu boards.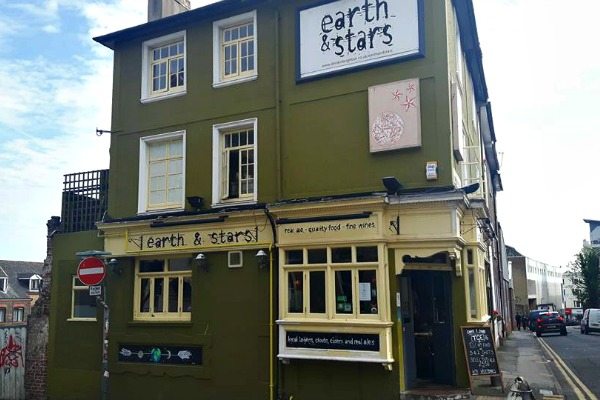 Wai Kika Moo Kau, Kensington Gardens
'The home of healthy indulgence.' Wai Kika Moo Kau in the diverse and bohemian Kensington Gardens is a great little vegetarian cafe who claim to provide the best vegetarian and vegan cuisine in the North Laines. Their menu is inspired by flavours and cooking from around the world. Serving breakfast and lunch, they also have organic and vegan wine as well as the most deliciously moist vegan cakes.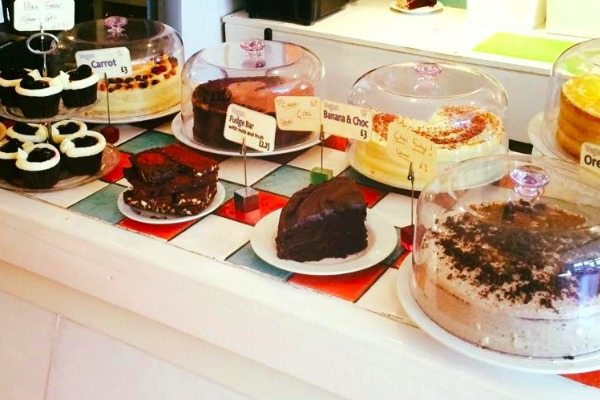 What next?
Contact them: 01273 671117
Any pub that only serves vegetarian and vegan food is a brave one. But this was a risk well worth taking. The Prince George on Trafalgar Street is a lively and atmospheric pub which has a great selection of Sussex draught ales and international craft beers and a creative menu with a focus on British and Mexican street food which even the most dedicated of carnivores would enjoy. Fab Veggie Sunday Roasts too.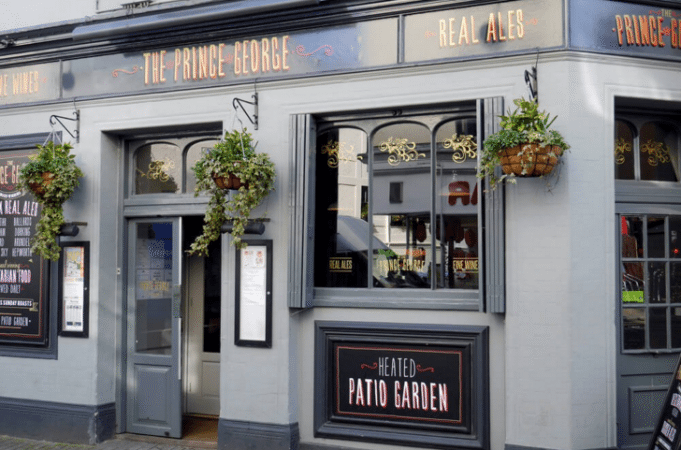 More Vegan options in Brighton and Hove
Bombay Aloo, Planet India, Foodilic, Iydea, The Almond Tree, VBites (Cafe) the Infinity Food Cafe and the Loving Hut.