Guide To Clean & Mindful Eating In Brighton And Hove
Clean eating was the buzz phrase on the food scene in 2016 with a focus on whole, unprocessed foods. Although, many of us have hopefully remained aware of what we eat, we are also becoming more aware of how we eat.
Whilst historically, healthy and convenient eating have been viewed as a contradiction, mindful eating is a concept which has been slowly (excuse the pun) trickling into our consciousness.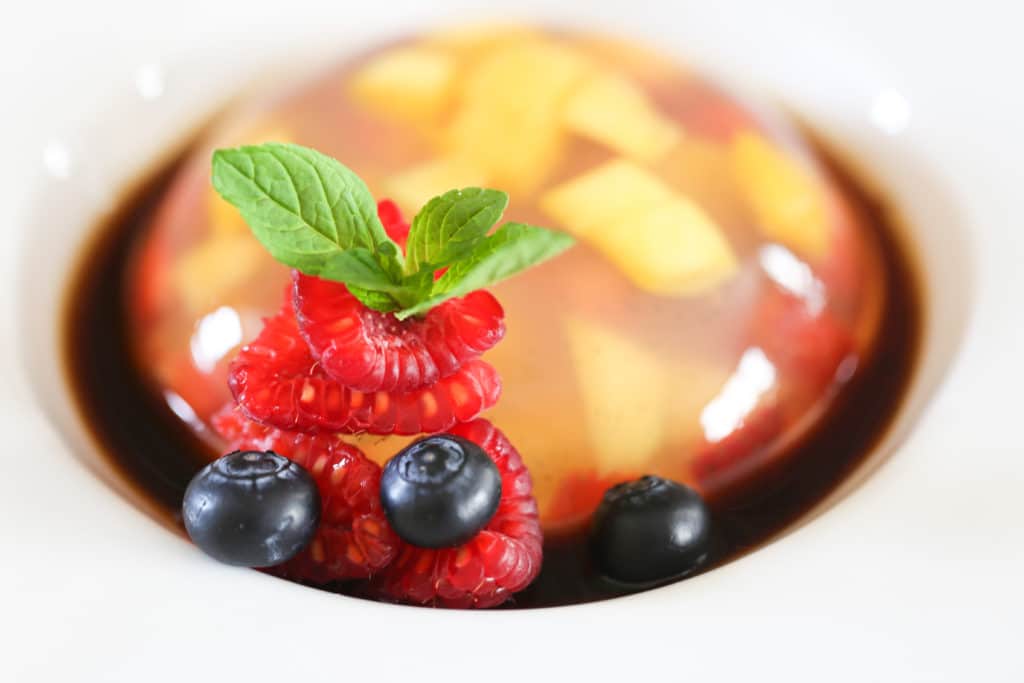 Making mealtimes more mindful
Over the past few years, health conscious Brighton and Hove has gone full steam ahead in helping us to embrace the mindful eating concept. So what about mindful eating and convenience? In a busy fast paced culture such as ours, of course an hour spent eating our lunch can be unrealistic. But mindful eating does not have to mean drawn out. It's more about really tasting and experiencing what you're food. And if what you're eating is full of natural, wholesome goodness, this is really not hard to do.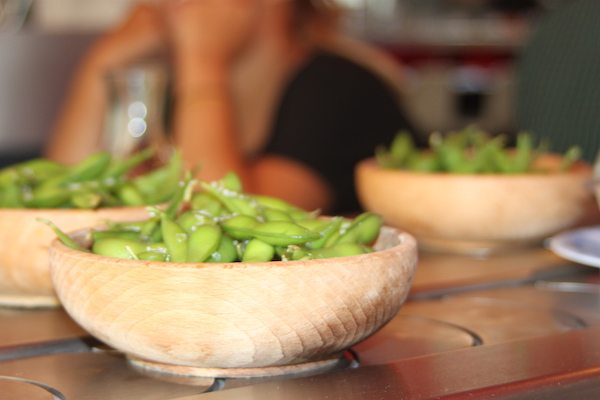 The city we love acknowledges people's growing desire to look after their minds and bodies through their diet but also respecting the smorgasbord of different tastes we all have. We still want to enjoy our food right? So, if you care about what and how you eat, and want to know where you can go for a clean, delicious and mindful meal, then read on…
Seafood
For those of us who love seafood, healthy eating can be an absolute joy. It's easy to eat clean if you're opting for seafood, and just the nature of it can force us to eat mindfully whether we want to or not! Oysters on the go anyone? Not so much. Here are a couple of our favourites:
Moshimo

: A stalwart of Brighton and Hove, good old Moshimo's are known for their hand-made sushi, the authenticity of their hot seafood dishes for those more wintery days and their award winning sustainable fish.

Riddle and Finns

: Another classic, 'Riddle's' never fails to deliver when it comes to top quality, fresh fish and seafood served simply and expertly.
Others include GB1, Salt Room, The Urchin, The Jetty and the Little Fish Market.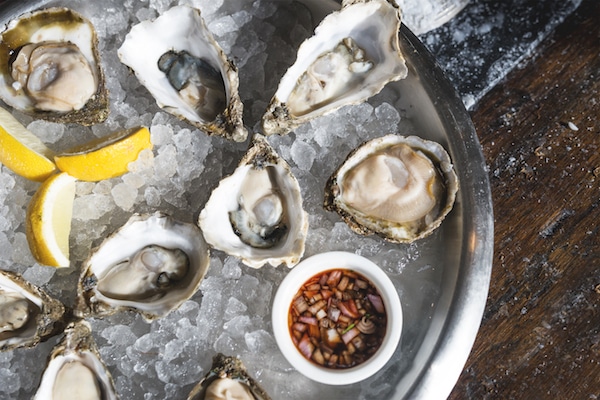 Japanese
Japanese has become more popular in Brighton and Hove over the past few years with a steadily growing smatter of restaurants to join those few originals:
Oki Nami

: Classy and stylish, Oki Nami is known for being 'Brighton's original Japanese restaurant' providing outstanding Japanese cuisine in a contemporary and minimalist environment.

Tropical Sushi: This is Japanese cuisine with the vibrant tastes of Latin American ingredients, all freshly made to order. They offer a wide selection of rolls, bowls and platters to suit your diet and sense of adventure. Because mindfulness needn't be boring.
Pompoko

: Although more known for 'fast', there is the option to eat mindfully here too. The food is simple and delicious and this cute little restaurant screams authenticity transporting you to the orient.
Others include Murisaki, Sushi Garden and Moshimo.
Vegetarian & Vegan
Where do I start? It might almost be easier to list the restaurants who serve meat! Vegetarianism and veganism continue to grow in popularity year by year, and whether you're an old hand, or just toying with the idea, Brighton and Hove is the place to embrace the vegetable!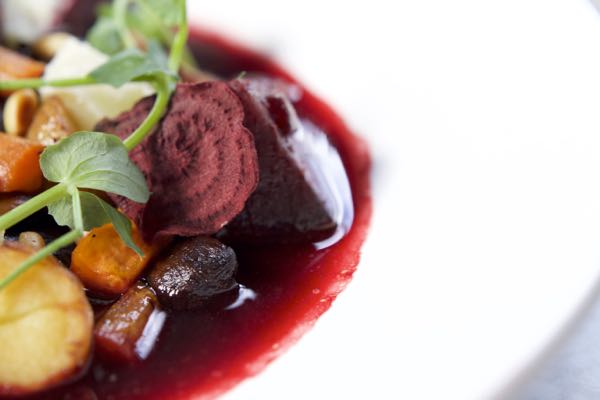 Foodilic

: Although not strictly vegetarian, Foodilic deserves a place here for its incredibly wide choice of vegetarian and vegan dishes. What's great about this place is that it really does suit everyone's needs.
See our page on Vegetarian and Vegan restaurants for many more.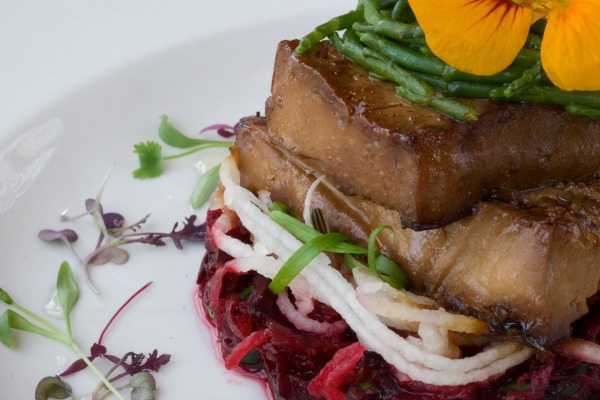 Flexitarianism
So, what if you really get the benefits of a Vegetarian diet for your health and the environment, but likewise you really cannot bear the thought of giving up your weekend bacon sarnie? If this sounds like you, then perhaps it's time to give Flexitarianism a go? Increase your veggie intake, reduce the amount of meat you eat and stop receiving those glares from your carnivore friends when you call yourself a vegetarian whilst ordering the chicken.
Also known as a veggie-vore or vegetarian with benefits, Flexitarianism is something to consider for a healthier, more balanced diet. Long gone are the days where the only vegetarian option on a menu was the obligatory veggie burger.
Body Fuel Café

: Passionate about clean eating which leaves you full and satisfied. Plenty of veggie options as well as protein rich dishes for that ultimate nutrition boost. Salad bar. Adding meat or fish is optional.

Curry Leaf Café

: Listed amongst Olive's magazine Brighton's top flexi restaurants, this gem serves up a wide range of south Indian street food, with as many vegetarian and vegan options as there are meat.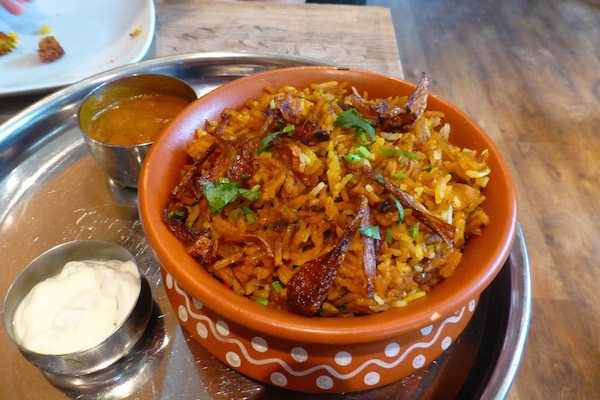 Silo

: With an ethos in food purity and zero waste, Silo is a great choice for eating with a conscious. Menu's based on major food groups: Plant, Meat, Fish, Wild and Dairy, it's easy to eat flexibly here.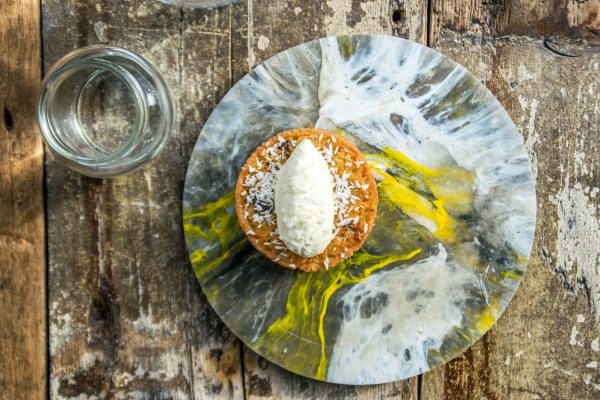 Check out our blog on this flexible new way of eating.
Juice
You can't get more 'mindful' than cold pressing. Cold pressing takes time but when it comes to Juice, it's worth the wait as it keeps in all those lovely nutrients, enzymes and antioxidants. If it's just a nutrition boost you're after rather than a full blown meal, a juice bar is a good option.
42 Juice

: A new and exciting juice bar in Brighton which implores you to 'Think Juice Drink Juice.' Serving 100% raw, cold pressed, cleansing juice getting your 5 a day is as easy as 1, 2, 3…. So delicious, you will want to savour every vitamin enriched sip.

Eat Naked

: 'Clean eating and Protein Treats', this truly virtuous café is big on organic, clean eating, cold pressed juices and nut milks and vegan snacks. Although not strictly a juice bar, the juices, smoothies and nut milks are a significant feature and make you glow just reading the menu.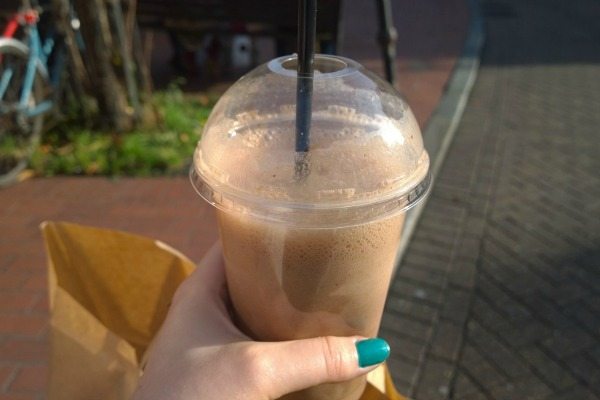 YouJuice

: YouJuice don't believe in quick fixes. They offer detox plans designed to suit your own personal tastes and needs. So perhaps more Juice Spa than Juice Bar? With two locations, one in Brighton and one in Hove, there's no excuse for not getting your juice.
Others include Compass Point Eatery, Guarana Bar, LoveFit Cafe and Stamina Juice Bar.
So, there you have it. Never has it been easier or more exciting to eat healthily in Brighton and Hove. And the more mindful we are when eating, the more we will really taste the goodness, making our brains and our bodies wake up to the benefits and joys of healthy eating.