Restaurant Brighton's guide to
Bottomless Brunches in Brighton
Best Bottomless Brunch in Brighton
Brighton's known for bringing home the bacon when it comes to its lively party credentials. And with so many cool places serving quality food and drinks it makes sense to get stuck in as early as possible. Power through your day with some good food washed down with a tasty tipple or ten at a boozy bottomless brunch; they're the most fun way forward and the biggest bang for your buck.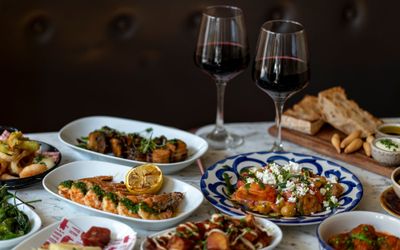 Fancy a fiesta between breakfast and lunch? That will be a bottomless brunch at Tapas Revolution on North Street your after then! Available every Saturday and Sunday between 11 am and 2.30 pm, you'll enjoy three tapas dishes and free-flowing sangria or house red or white wine for a full hour and a half of indulgence – Spanish style. Advance booking is essential.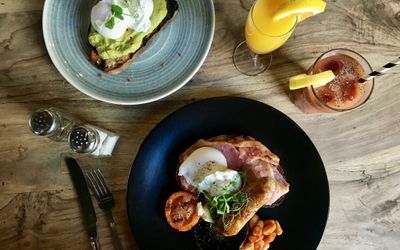 The Mesmerist keep their bottomless brunch classic with a superb selection of breakfasty plates to set you right for the weekend. Pick from Full English or Full Vegan, hashes, waffles and spicy huevors washed down with a lavish two hours of free-flowing mimosas or Bloody Mary. Bottomless brunch is served from 11 am – 3 pm every Saturday, view the menu here.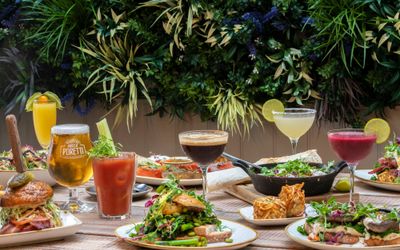 The acclaimed cafe Moksha is enlivening its already excellent offering by adding the bottomless alternative to their weekend brunches. The cafe is well known for serving an outstanding selection of brunch dishes that satisfy every appetite and now from 10 AM to 2:30 PM each weekend you'll have the added benefit of selecting anything from the brunch menu and spicing it up with unlimited cocktails and prosecco.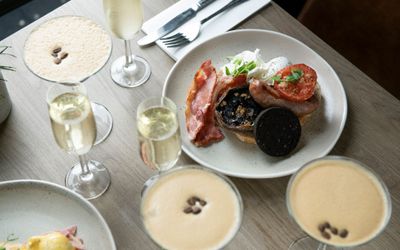 What better way to brunch than with one of Brighton's most successful (and iconic) coffee shops. Bottomless brunch is available every Saturday and Sunday at the Goldstone Villas, Seven Dials and Norfolk Square coffee shops. They offer two hour sittings with a delicious menu of freshly prepared brunch dishes which you can pair with prosecco at £25 per head. For a fraction more (£35) you can have bottomless espresso martinis, made with Small Batch coffee and their exclusive Coffee Liqueur made in collaboration with local distillery Madame Jennifer. Booking is essential.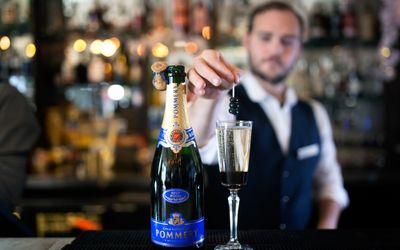 For classic Brighton glamour head to The Met Bar and Terrace at the Hilton Metropole on the seafront, directly facing the West Pier. Their bottomless brunch is available every day between 10.30 am and 5 pm and you get two sumptuous courses with endless Prosecco or Bloody Marys with a feisty horseradish kick.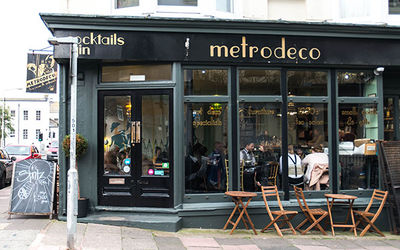 A well known afternoon tea institution in Brighton, Metrodeco offers an array of menus to suit everyone's tastes. For those partial to something stronger than a mint tea, go for the cocktail brunch available to groups of 6 or more. On the cards is a selection of hot dishes which are accompanied by a selection of mini pastries, a tea or coffee and orange juice. Then choose from the selection of Breakfast Cocktails.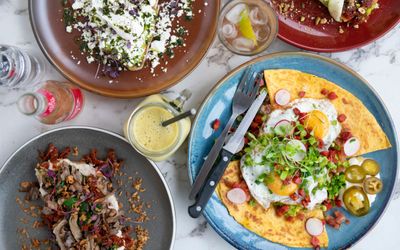 Join in with the bottomless brunch at Baked. Idyllically located on the sunny corner of Church Street, Hove. Baked offers a top game when it comes to fabulous brunches and makes them fizz with a generous offering of a bottle of prosecco per person for only £25 per head! Food-wise you can expect a tantalising selection of dishes ranging from stacked pancakes to Benedicts and an assortment of eggs. Bottomless brunch is available seven days a week after 11am.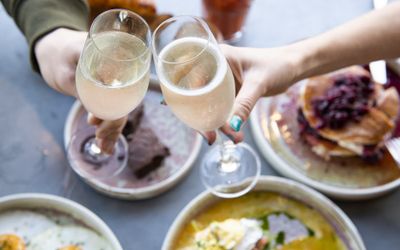 Treat yourself to a bottomless brunch at Cafe Coho, Hove and you won't be disappointed. Guests will arrive at a welcoming cocktail and a Continental style starter of flaky bakes and fruit. Followed by a hot cooked option of either English or American origin and wash it down with a tasty tipple or ten. No need to wait until the weekend as Cafe Coho offers bottomless brunches seven days a week!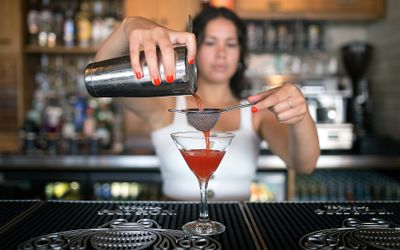 Bottomless Brunch at Libation Bar and Eatery comes from the esteemed kitchen of Russell Tisbury. Enjoy free-flowing Belstar Prosecco or bottled Sol or Heineken beer for 90 minutes of leisurely brunching. The menu is big on classics, eggs, BLTs and pancakes. The east-facing outdoor seating and side-street location makes this a nice spot for keeping it lazy.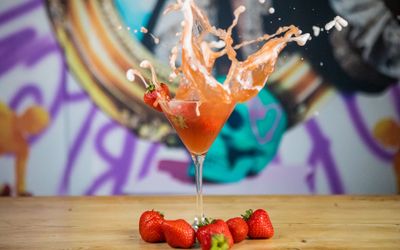 The weekend has landed and you want to have some fun. The Freemasons in Hove know just how to fuel it! Their bottomless brunch offering is one of exceptional value, they serve tasty all American smokehouse flavour brunches alongside an impressive list of house cocktails for you and your guests to enjoy. You can either opt for 90 minute bottomless brunch for £30 or extend the session to a whopping two hours for only £40!