Restaurant Brighton's guide to
The Locals Guide to Brighton and Sussex Best Brewed Beer and Microbreweries
Microbreweries are small brewhouses that specialise in a select number of beers and craft ales. Use our top ten picks of Brighton and Sussex's best microbreweries to find the freshest beers, hopping hops and thirst quenching brewski's in town. 
Beer enthusiasts committed to brewing beers that people can get excited about. The flavours are driven by their pallets, so only brew the beers they love to drink. Hazy pales, hop packed IPAs, fruit sours, modern saisons, crazy stouts and everything in between.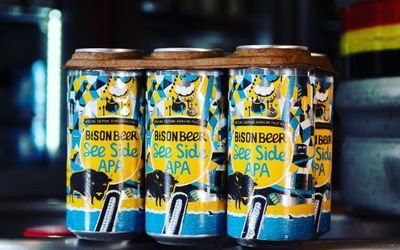 The Bison Beer lads are quickly building a Brighton based empire with their craft beers brewed for good times and multi-venue taprooms. They brew several varieties of beers in-house but also stock their international favourites. You can find their beers at three locations across town. The Bison Beach Bar, with an outside capacity of 250 people is set to be a social sensation over the warmer months. North Laine and Hove Actually are their other two taprooms.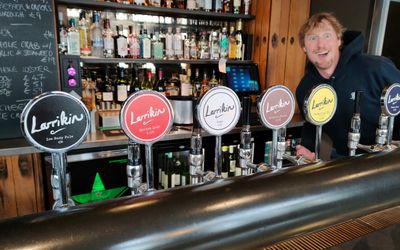 The boys behind Larrikin are big beer enthusiasts. They brought their passion for brewing from Down Under to our Brighton shores where we enthusiastically devour it! The beers are super fresh and they're not shy from experimenting with exotic flavours and food pairings. You can enjoy their brews from The Urchin, which is the taproom and restaurant that's conveniently located just upstairs from the brewery.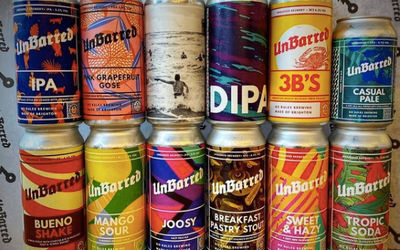 In the summer of 2019 Unbarred set out to create beers that offered drinkers something other than the traditional, seasonal beverage. Their beers are built from concepts, drinks with a story and are full of exotic flavours. With names like 'Gold Coffee Mountain' and 'Tropical Soda', one can expect these guys to be pushing beer brewing boundaries. Find their taproom on Elderplace and let us know what you think!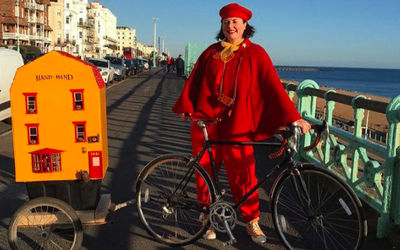 Whilst technically not a Brighton based microbrewery (the brewery is in Worthing) Hand Brew Co most definitely deserve a mention on this list. Their taproom, The Hand in Hand is in Kemptown and they recently bagged first place in the BRAVOs for Brighton Best Local. Keeping true to their title, we feel that their local brew also deserves an award, and so does the landlady Jen, who you may have spotted out around town delivering beers from miniature pub peddled bicycle!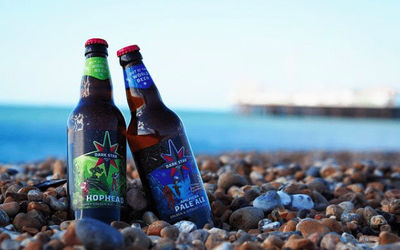 Dark Star was born in the 90's and first found feet in the cellar of a Brighton pub. They enthusiastically brewed away with little more than a home brew kit and quenched their thirst of bar bunnies and local guinea pigs. Now brewing over 25 beers a year they've moved their brewery out from the cellar and to Sussex. Don't worry they haven't abandoned you Brighton. The Evening Star is their local taproom and they're still pumping out the good stuff!
These brewers set out to create beer that tastes as good as our buzzing city feels. If you can catch the essences of a city a can, then they have nailed it!
Full-flavoured, top, quality beer that's highly individual, unique and taste flipping great. Find their full range and freshest flavours at their North Laine taphouse.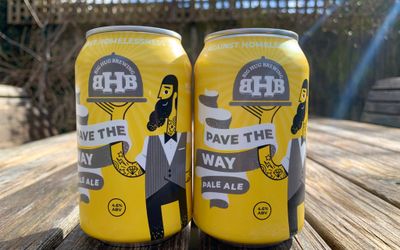 Beer brewed by Hobo brewers. These guys are locals but don't actually own a brewery. Instead, they hop from brewery to brewery and take their 'Hug Life' vibe's with them. They've created a beer named 'Pave The Way Pale Ale' where 10p from each can sold is donated to a homeless charity Only A Pavement Away. They offer a hearty range of beer from their signature White IPA, popular pales to a Coffee Breakfast Porter. Fourth and Church are a local restaurant that offers guests freshly tapped pilsner and cans and you can find them on tap and in the fridges of many Laine Pubs & independents from Kemptown to Hove. Why not go on a Big Hug hunt and let us know your favourites?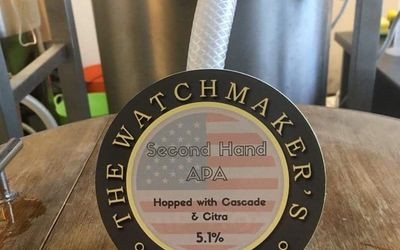 The Watchmakers Arms in Hove has an in house itsy bitsy teenie weenie micro brewery. Their house brewers brew beers in cask and keg under the The Watchmaker Brewery brand and can be enjoyed by the tankard under the roof this little hove gem.