Fine Dining Brighton and Hove
An introduction to fine dining Brighton. Finding a fine dining restaurant in Brighton or Hove is a rather simple task these days since the culinary scene has well and truly upped its game in the past few years. On the other hand, the bar has been raised so high, it's almost hard to know what counts as 'fine' dining now as so many of them seem very fine indeed.
Classic Fine Dining Restaurants in Brighton & Hove
Chef Ian Swainson's restaurant, Amarillo, is the permanent resident at Drakes Hotel. The former Head Chef of The Pass knows a thing or two about impressing critics having worked in several one and two Michelin-starred restaurants. Amarillo serves a tasting menu of six courses with a vegetarian and a meat option. Swainson's passion is for Spanish flavour but you'll find an enticing exploration of ingredients and flavours from this supremely talented Chef. Amarillo is on our list of ones to watch!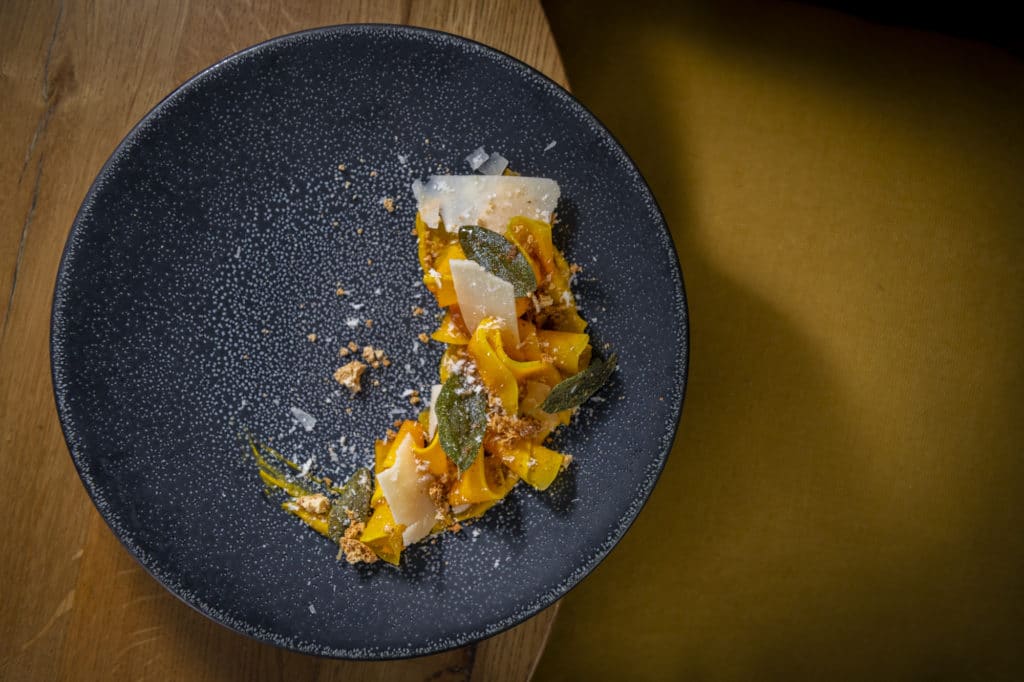 Steven Edwards was the winner of MasterChef: The Professionals in 2013, his first restaurant, etch., was opened in Hove in 2017. The fine-dining tasting menu features only two main ingredients per dish and is prepared without any spice, not even pepper; instead, flavours are intensified, purified and distilled through concentration and extraction. The result is a menu that is closer to alchemy than cookery. Although young, etch. already holds three AA Rosettes, a score of Five in the Good Food Guide, a top 100 position in the National Restaurants Awards, a Michelin Plate.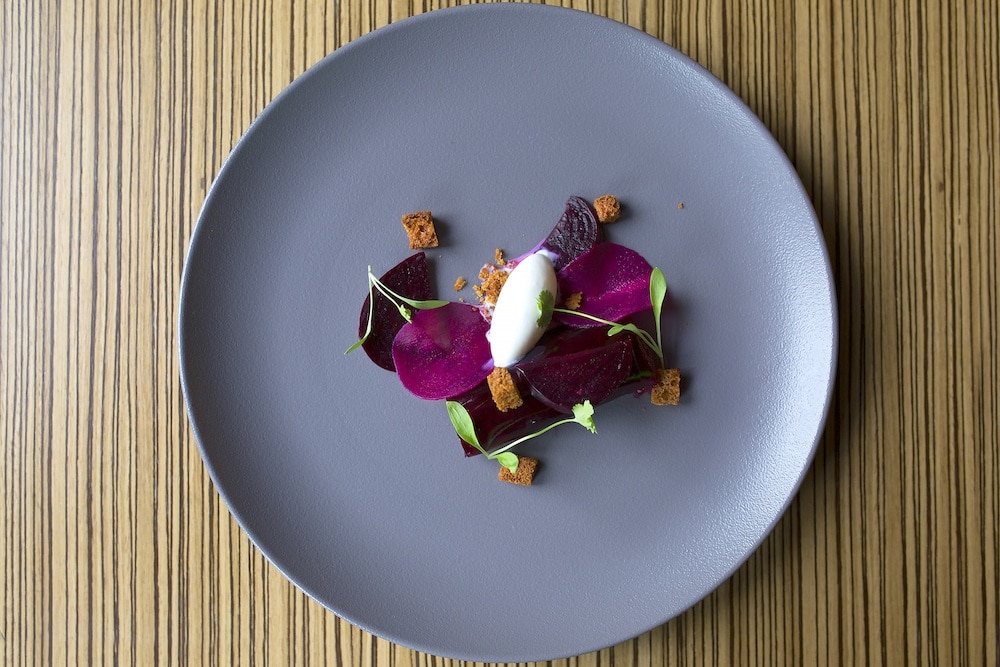 The Little Fish Market opened in early 2013, with chef-patron Duncan Ray (Previously Pennyhill Park and The Fat Duck) manning the kitchen while a small team of consummate professionals look after diners, delivering an unforgettable experience all around. The tightly run operation serves up predominantly fish and seafood taster menu in the simply styled 20-cover restaurant. With three AA Rosettes, a score of five in The Good Food Guide, consistent appearances in the National Restaurant Awards top 100 and a Michelin Plate, The Little Fish Market really is one of the city's best fine dining restaurants.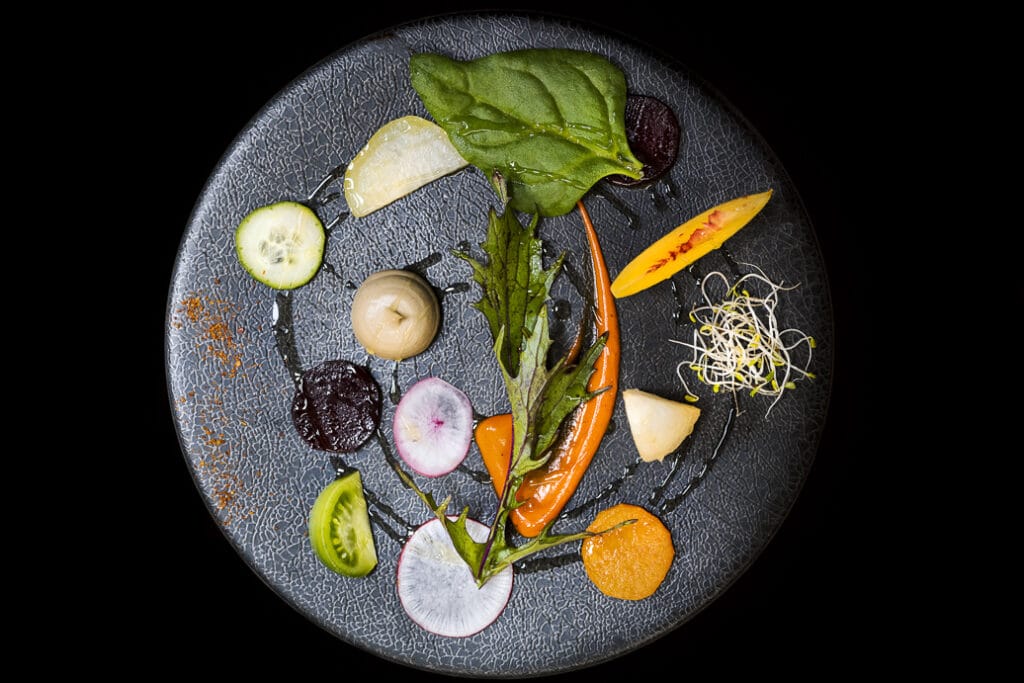 Although not technically in Brighton, we think Restaurant Interlude deserves a mention on this page that highlights the best fine dining meals in the area. Located inside the mansion house at Leonardslee Estate just outside Horsham, Interlude's chef brigade is lead by foraging enthusiast Jean Dalport. In the first year of opening Restaurant Interlude was awarded a Michelin Star. He and his team create much of the menu with produce grown and found within the estate gardens, making up their innovative and unique 'Estate Experience' and 'Garden Experience' 14 and 19-course tasting menus. Check out their Estate sample menus here.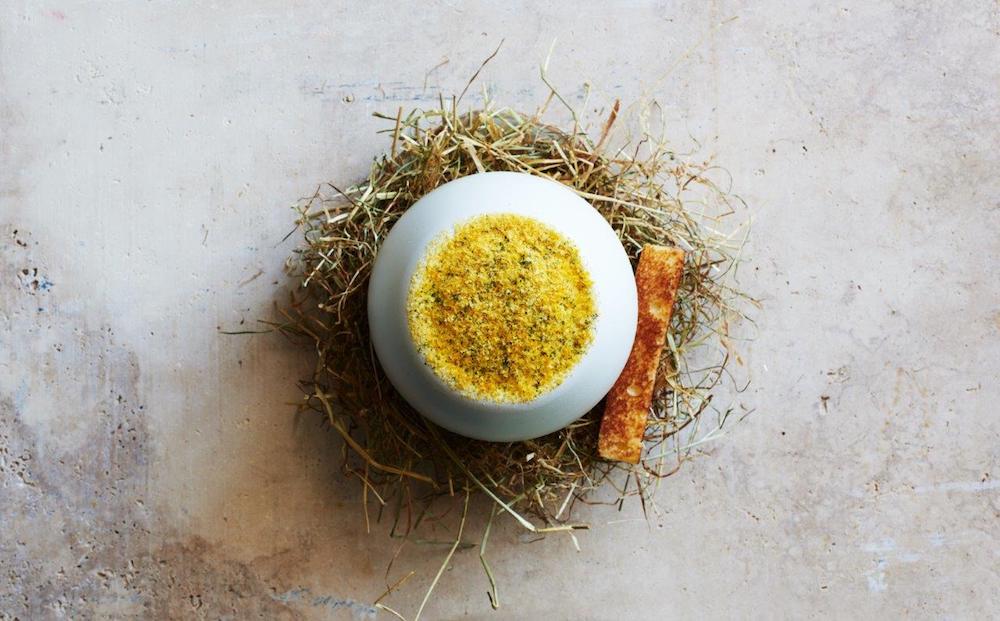 Petit Pois on Ship Street offers the highest quality French bistro cuisine at unbeatable prices in Brighton. Head chef David uses only the best seasonal produce and most of the menu is home made in house other than bread from The Flour Pot Bakery and macaroons from Julien Plumart. Expertly cooked fish, meat and vegetarian main courses are on offer, alongside classic French starters, sharing boards and puddings. Sunday roasts and set lunch menus are also popular amongst guests. Book here.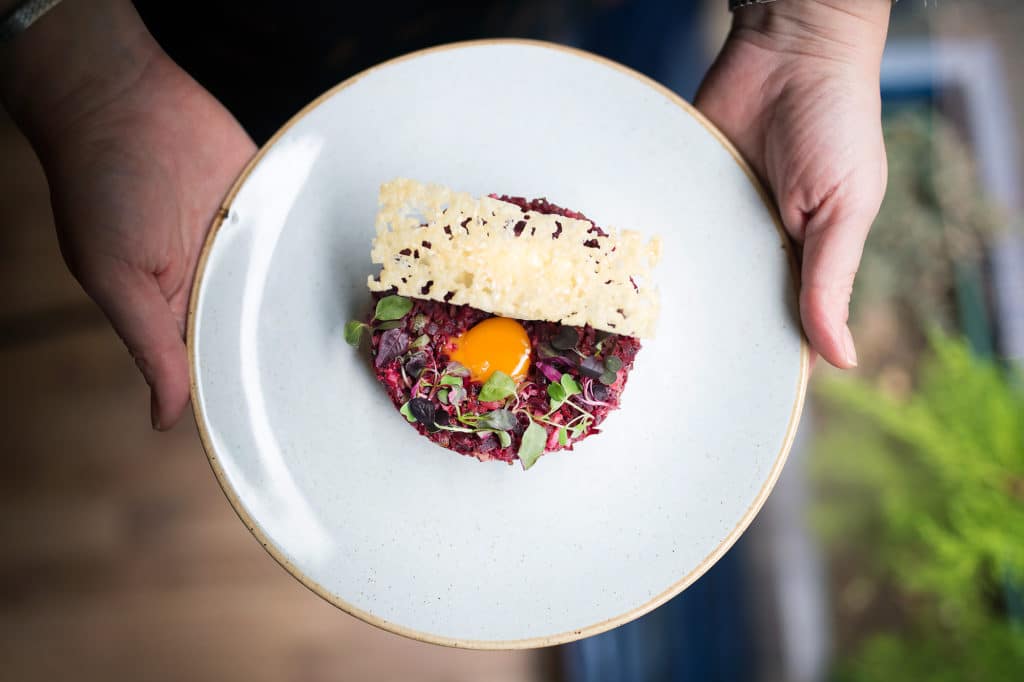 One of the most talked about restaurants in Brighton, the Coal Shed is a different take on the 'Fine Dining' experience. Here they cook the very best steak and fish over a specially imported charcoal oven, to produce quality food with exceptional taste. Using ethically reared Highland Beef, locally caught fish and offering some very tasty vegetarian options, there is something on the menu to suit everyone's taste.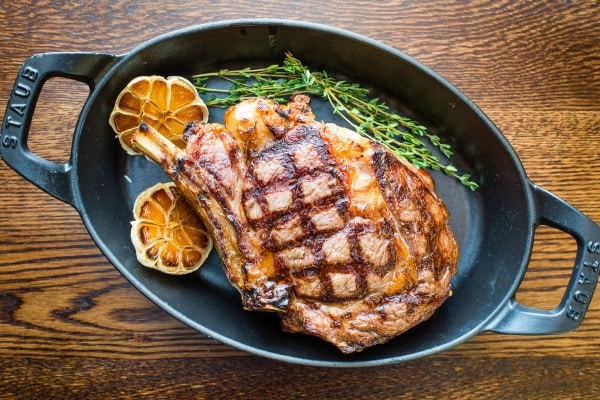 Wild Flor's sophisticated and relaxed restaurant invites their guests to unwinded and indulges in first-class hospitality. The menu is beautifully curated and boasts a diverse selection of dishes. From modest comfort food to more luxury items, such as; terrine, croquettes, slow-cooked meats to rare-breed meats and fine cheeses. The wine list is second to none, and while presenting some of the finest worldly grapes and blends, it does so at great value and quality.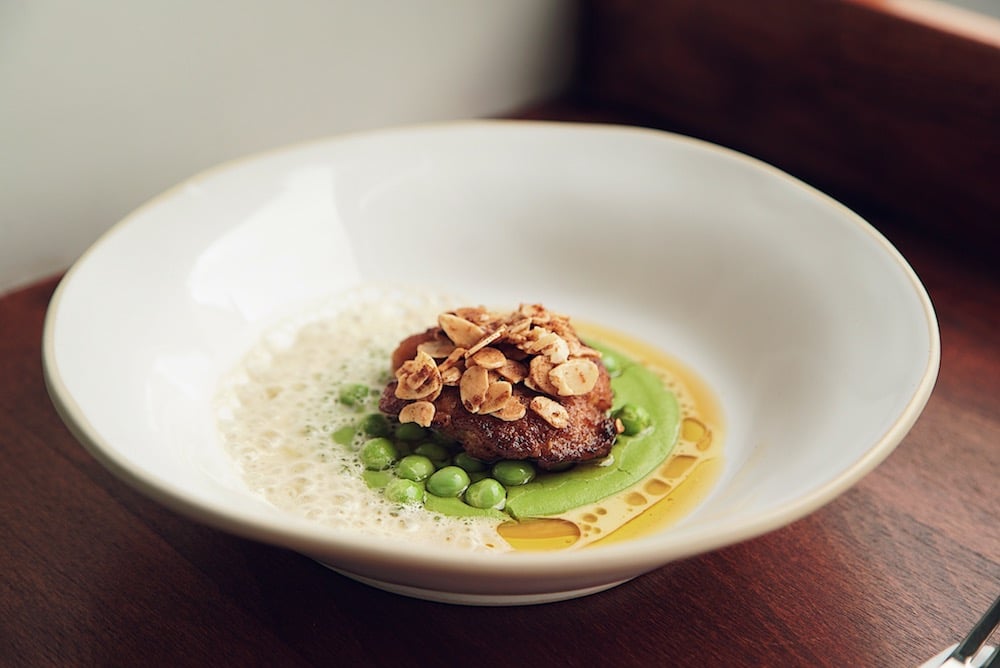 French-inspired cuisine with a British influence, the Bistro du Vin is situated in the luxurious boutique hotel, Hotel Du Vin. Nestled in Brighton's famous Lanes, just a 'pebble's throw' from the beach it's a perfect place to experience fine dining in a really relaxed setting. Not only can you enjoy a fantastic dinner here, but afternoon tea and Sunday lunch are done superbly here too.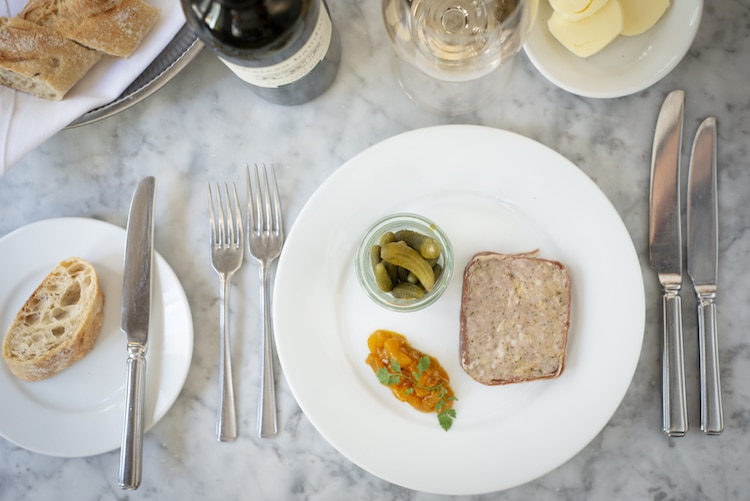 Featuring in many 'Top' restaurant lists, the Gingerman in Norfolk Square is a wonderful dining experience. Priding themselves on creating 'uncomplicated, full flavoured dishes made from the freshest and highest quality seasonal produce', it is unsurprisingly a popular choice for many. It is intimate and cozy, whilst sophisticated and classy at the same time. A meal here feels very special indeed.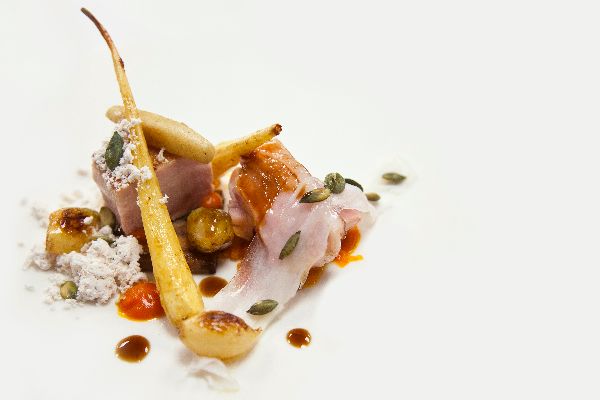 One of the oldest and longest serving restaurants in Brighton. Cosy and intimate, it is perfect for a quiet exchange of gossip or business and serves the finest local seafood from the Brighton shores. The restaurant also has a spacious terrace and oyster bar and is based in a trio of former fishermen's cottages. Fine dining from a time gone by.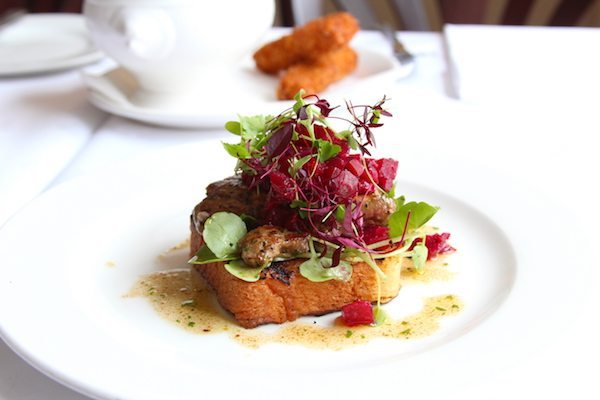 Asian Fine Dining
Beautiful décor, slightly subdued lighting and friendly knowledgeable service will be the order of the evening as Indian Summer wine and dine you in boutique inspired surroundings. Offering street food treats such as masala dosas and bhel puris – plus the combination of Minesh's/ Byron's family recipes, Indian Summer offers a modern take on an Indian restaurant all served in an elegant and 'fine dining' style.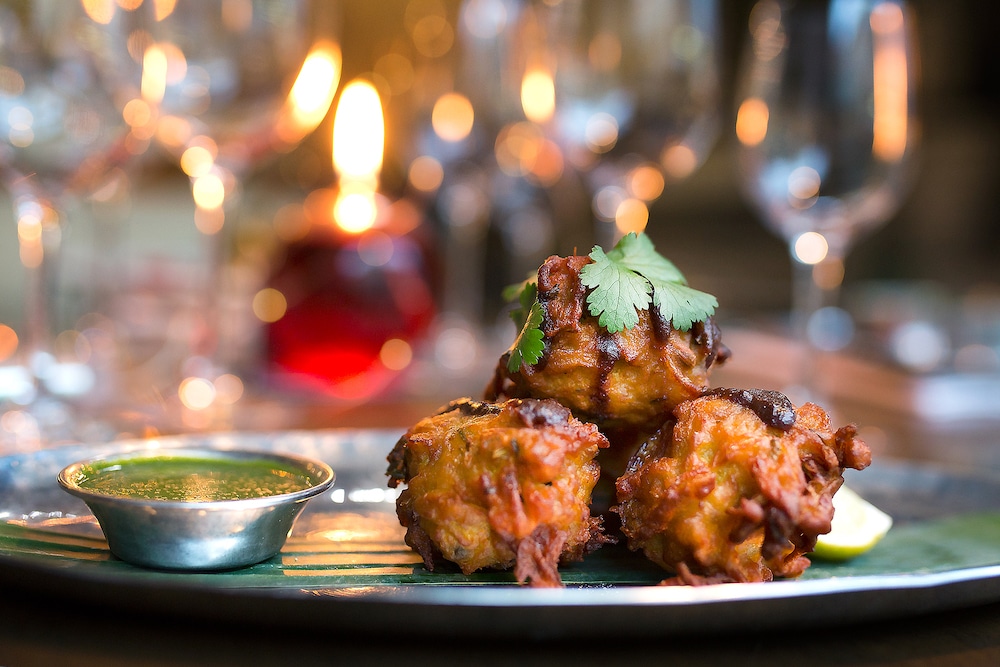 Located in the historic Lanes, Gars is fine Chinese cuisine at it's best. Around since 1983, they really do know what they're doing when it comes to 'Chinese Fine Dining'. With Pan Asian dishes on the menu too, the menu caters for all tastes, styles and occasions. Gars doesn't only provide fantastic modern chinese food, it provides an exciting and special experience too.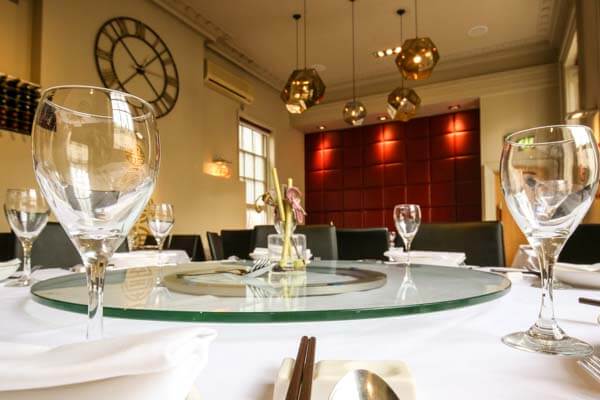 Fine Dining & Fine Cooking in Sussex
Rathfinny Wine Estate was established in 2010 by entrepreneurial couple Sarah and Mark Driver. In 2018, The Tasting Room restaurant was added to the vineyard and offers the ultimate dining experience. Overlooking vineyards in the valley, the stylish glass window fronted restaurant offers tranquility by the bucket load and is the perfect escape from the city. Celebrated head chef Chris Bailey runs the kitchen alongside local talent, and between them a menu showcasing the best local produce has been curated.  A lunchtime menu consists of two or three courses whilst dinner is a five course set menu, arranged either as meat, fish or vegetarian. WINTER UPDATE: Rathfinny is closed during October 2019 for harvest, and will reopen for lunches only from Monday 4th November throughout the winter months.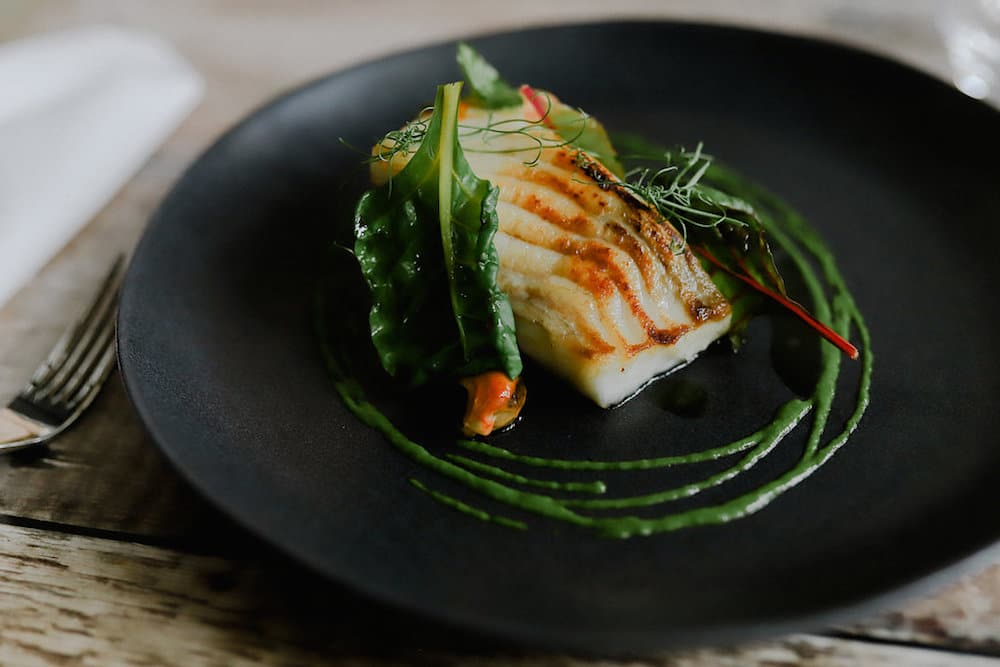 Set inside the historic Lewesian landmark, The Needlemakers, this exquisitely intimate restaurant is sending ripples of excitement through the culinary enthusiasts among us. This destination restaurant champions a unique menu of exclusively plant-based modern small plates and natural wines from around the UK. Diners can enjoy these as a la cart or immerse themselves in the tasting or wine paired menus. Attention to detail and commitment to quality is evident at Kokedama, from the table centrepiece to the unique selection of natural wines and botanical cocktails. We suggest setting aside a few hours so you can fully immerse yourself in their excellence.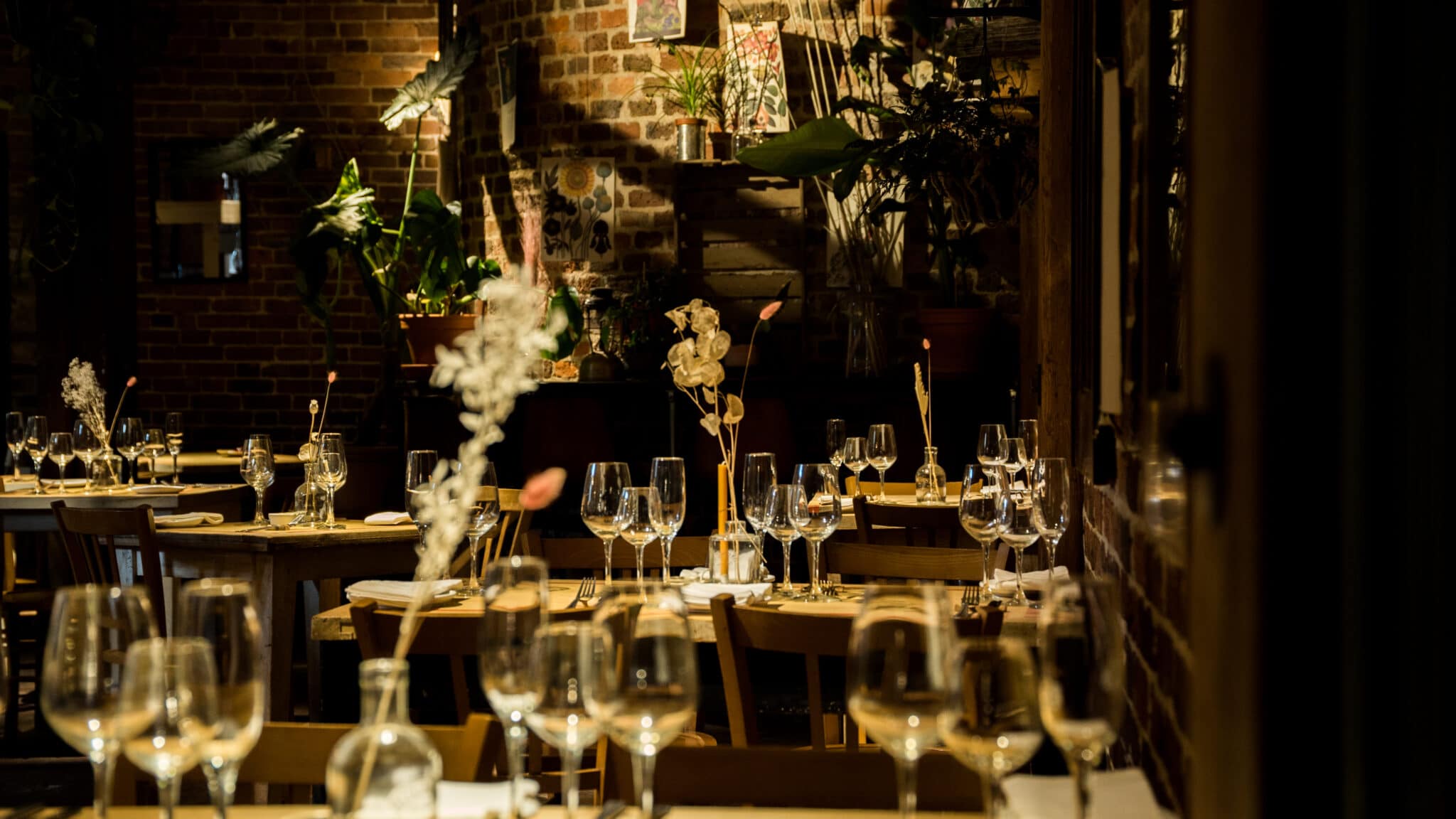 The Pass, South Lodge Hotel
The Pass is a Michelin starred restaurant housed in this grand and regal looking hotel in Horsham. Apart from the exemplary food and service, the Pass is mostly famous for its layout which allows you the guest, to watch the creations of the chef unfold right in front of you.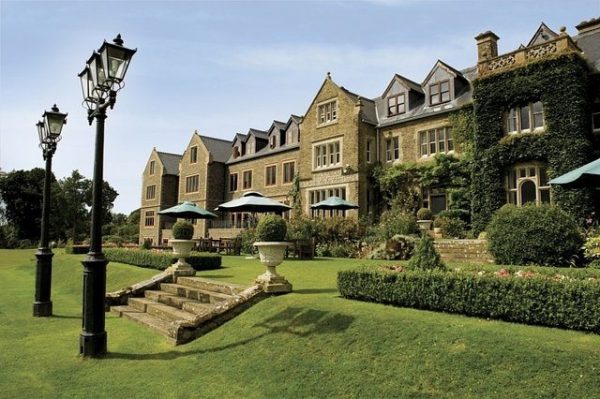 Vegetarian
'Where vegetarianism is indulgence not abstinence', Terre Terre has been changing views about vegetarian cuisine for the past 21 years. Situated in the historic Lanes, it is somewhat of an institution. Imaginative and daring, the team at Terre a Terre use their skills and experience to really push the boundaries of traditional cooking creating the most exciting dishes. An experience to behold, vegetarian or not.