Fine Dining, Brighton & Hove
Finding a fine dining  restaurant in Brighton or Hove is a rather simple task these days since the culinary scene has well and truly upped its game in the past few years. On the other hand, the bar has been raised so high, it's almost hard to know what counts as 'fine' dining now as so many of them seem very fine indeed.
Classic Fine Dining Restaurants in Brighton & Hove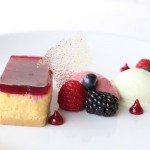 Not strictly 'fine dining' as the setting is so informal and relaxed however 'classic dining', yes. Situated in the heart of  Kemptown, it fits in well. Only on the 'food map' for 3 years, it has already made its mark featuring in the Michelin guide only 20 months in. Committed to using local and seasonal produce, the Modern European style menu constantly evolves to reflect this. Add it to your list.
Fine Dining Style: Classic dishes in relaxed surroundings. Review.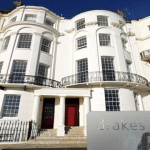 Award winning Restaurant at Drakes has been the best scoring Brighton restaurant in the Good Food guide for the past 5 years running. Situated in the sophisticated boutique hotel Drakes, it is perfect for long, leisurely lunches or luxurious dinners. The menu is updated regularly to reflect the seasons and availability of local produce. Highly acclaimed Head Chef, Andrew MacKenzie really does have fine dining down to a tee. Video: Beef Masterclass.
Fine Dining Style: Modern British, tasting menus, review.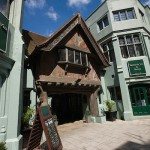 French inspired cuisine with a British influence, the Bistro du Vin is situated in the luxurious boutique hotel, Hotel Du Vin. Nestled in Brighton's famous Lanes, just a 'pebble's throw' from the beach it's a perfect place to experience fine dining in a really relaxed setting. Not only can you enjoy a fantastic dinner here, but afternoon tea and Sunday lunch are done superbly here too.
Fine Dining Style: Elegant but down to earth. Warm and relaxed. Review.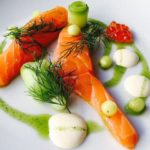 The Little Fish Market began back in early 2013, with chef-patron Duncan Ray (Previously Pennyhill Park and The Fat Duck) setting up stove in a charming, intimate 20-cover restaurant. The venue is simply laid out with comfortable wooden tables and fish themed local artist's work adorns the neutrally themed walls. Duncan offers a fixed priced five course menu at £50pp, decided on what's been landed by the local fisherman that day.
Fine Dining Style: Modern fish & seafood, review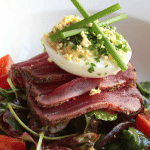 One of the oldest and longest serving restaurants in Brighton. Cosy and intimate, it is perfect for a quiet exchange of gossip or business and serves the finest local seafood from the Brighton shores. Has spacious terrace and oyster bar and is based in a trio of of former fishermen's cottages. Fine dining from a time gone by.
Fine Dining Style: Fish and Seafood, traditional and alfresco setting. Review.
Asian Fine Dining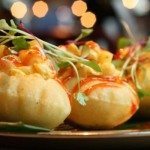 Located in the trendy area of Jubilee Square, Chilli Pickle is fine dining with a bit of a kick. Indian cuisine served up in a setting which is unique and 'little bit boutique' . Recipient of several awards, Chilli Pickle are dedicated to providing authentic Indian food, in a variety of innovative ways. Not got time to fine dine? Try their street food cart or take away from the Chilli Pickle Canteen.
Fine Dining Style: Indian, Innovative, Vibrant and Colourful.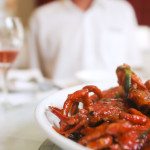 Located in the historic Lanes, Gars is fine Chinese cuisine at it's best. Around since 1983, they really do know what they're doing when it comes to 'Chinese Fine Dining'. With Pan Asian dishes on the menu too, the menu caters for all tastes, styles and occasions. Gars doesn't only provide fantastic modern chinese food, it provides an exciting and special experience too.
Fine Dining Style: Modern Chinese, contemporary dining, review.
Situated on Ship Street down The Lanes, Rickshaw Oriental is a unique Asian led restaurant and cocktail bar which provides fine dining with a difference. Big on variety, service and design, it's an experience you'll go away wanting to repeat. The menu's a fusion of thai, japanese, korean, chinese and indian cuisine and does an amazing job of combining tradition with modern.
Fine Dining Style: Chic Oriental Fusion. Caters well for kids, vegan and vegetarians and gluten free. Review.
Fine Dining & Fine Cooking in Sussex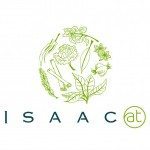 Isaacs At is a new fine dining restaurant with a unique concept that is only open on Friday and Saturday evenings. Owned and run by chef Isaac who is extremely passionate about all things food, he has over seven years experience as a professional chef and brings this passion to life in every dish. During each event the chefs prepare all food in front of diners to break up the usual barrier and make the service more interactive and engaging.
Fine Dining Style: Fri & Sats only, seasonal, unique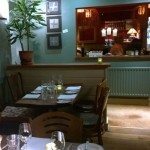 Not strictly classing themselves as 'fine dining' but a place of 'fine cooking', the Jolly Sportsman is a multi award winning food pub which serves high quality, finely crafted, seasonal dishes in a relaxed and informal setting. Nestled on the north side of South Downs near the sleepy village of East Chiltington, it is an ideal place to retreat to. Sussex fine cooking doesn't get much better than this.
Fine Dining Style: Fine cooking, in a relaxed, countryside setting. Review.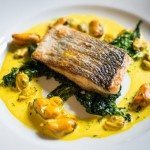 A beautiful 16th century Georgian townhouse in the heart of Lewes, Pelham House was restored lovingly to the elegant venue it is now. The restaurant provides a special dining experience, focusing on simple, classic dishes crafted with good quality, seasonal and locally sourced produce from Lewes and the surrounding areas of Sussex. Perfect for a special occasion.
Fine Dining Style: Historic, Countryside setting, classic dishes. Review.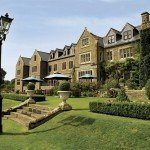 The Pass is a Michelin starred restaurant housed in this grand and regal looking hotel in Horsham. Headed up by the Head Chef Matt Gillan, seen on BBC Saturday Kitchen and A Taste of Britain. Apart from the exemplary food and service, the Pass is mostly famous for its layout which allows you the guest, to watch the creations of the chef unfold right in front of you.
Fine Dining Style: Countryside hotel, grand and dramatic. Review.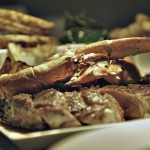 One of the most talked about restaurants in Brighton, the Coal Shed is a different take on the 'Fine Dining' experience. Here they cook the very best steak and fish over a specially imported charcoal oven, to produce quality food with exceptional taste. Using ethically reared Highland Beef, locally caught fish and offering some very tasty vegetarian options, there is something on the menu to suit everyone's taste.
Fine Dining Style: Cozy, intimate, Josper oven. Review.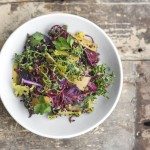 Brighton's first 'Zero Waste restaurant' is a unique experience providing ethical, guilt-free dining. The chef and visionary, Doug McMaster describes it as a 'pre-industrial, primitive food system that generates zero waste'. Fittingly located in the North Laines, they have their own compost machine inside. Big on purity and 'zero processed', all the produce is locally and ethically sourced. Definitely a must visit.
Fine Dining Style: Visionary fine dining. Review.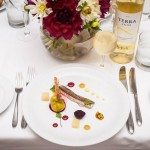 A boutique hotel in the stylish and trendy area of Kemptown, Blanch House offers a private dining room which you can hire for any special occasion from a business lunch to a wedding. Oozing with elegance and luxury, it is a venue to impress. You can hire the restaurant for a more intimate affair serving 15-40 guests, or their 'Belle Epoque Suite' for something larger housing up to 75.
Fine Dining Style: Private dining, special occasions
VEGETARIAN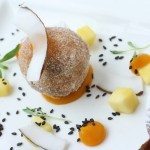 Whether you're a vegetarian or not, award winning Food for Friends is a must visit for everyone living in or visiting Brighton. It's probably Brighton's most famous vegetarian restaurant, receiving many accolades and serving customers since 1981. Their ethos is 'tasty, affordable, honest cooking using the freshest produce, totally homemade, whilst supporting local suppliers where possible.' You can't argue with that.
Fine Dining Style: Vegetarian: relaxed but attentive. Review.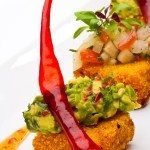 'Where vegetarianism is indulgence not abstinence', Terre Terre has been changing views about vegetarian cuisine for the past 21 years. Situated in the historic Lanes, it is somewhat of an institution. Imaginative and daring, the team at Terre a Terre use their skills and experience to really push the boundaries of traditional cooking creating the most exciting dishes. An experience to behold, vegetarian or not.
Fine Dining Style: Imaginative and ethically sourced. Review.
PUBS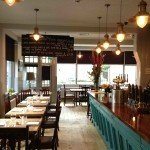 The Jolly Poacher provides a fine dining experience without losing the great elements that all neighbourhood pubs  should have. Charming and friendly, cozy and relaxed, it's a great place to enjoy high quality, local and seasonal produce. Focusing on  Modern British cuisine, the menu has been created thoughtfully and expertly. As well as it's a la carte it has a popular express menu served at lunch and early dinner.
Fine dining Style: Stylish neighbourhood pub, modern British cuisine. Review.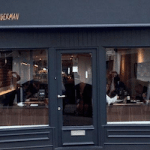 Featuring in many 'Top' restaurant lists, the Gingerman in Norfolk Square is a wonderful dining experience. Priding themselves on creating 'uncomplicated, full flavoured dishes made from the freshest and highest quality seasonal produce', it is unsurprisingly a popular choice for many. It is intimate and cozy, whilst sophisticated and classy at the same time. A meal here feels very special indeed.
Fine Dining Style: Sophisticated and classy, uncomplicated food. Review.
back to top