Restaurant Brighton's guide to
Fine Dining in Brighton and Sussex
Discovering a fine dining restaurant in Brighton or Hove has become a straightforward task, given the notable elevation of the culinary scene in recent years. However, with the bar set so high, determining what qualifies as 'fine' dining in Brighton has become an exciting challenge. 
You may also like our guide to Brighton tasting menus and small plate dining. 
Fine Dining Brighton and Hove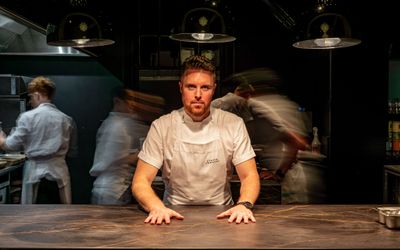 Steven Edwards was the winner of MasterChef: The Professionals in 2013, his first restaurant, etch., was opened in Hove in 2017. The fine-dining tasting menu features only two main ingredients per dish and is prepared without any spice, not even pepper; instead, flavours are intensified, purified and distilled through concentration and extraction. The result is a menu that is closer to alchemy than cookery. etch. already holds three AA Rosettes, a score of Five in the Good Food Guide, a top 100 position in the National Restaurants Awards, a Michelin Plate. Best restaurant winner of the public voted BRAVOs in 2019 and always finishes in the BRAVO top 4.
Furna restaurant Brighton offers diners the opportunity to experience a unique, evolving nine-course menu using the very finest seasonal produce. The first solo venture from chef-patron Dave Mothersill, formerly of The Salt Room, Coal Shed London and The Gingerman, the menu is inspired by Dave's personal gastronomic history. Furna's friendly, contemporary dining experience leaves behind some of the conventions of fine dining. However, there is no doubt that the dining is very fine indeed. New to Michelin in 2023 with 'precisely crafted dishes.'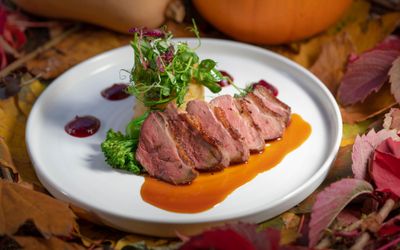 Petit Pois on Ship Street offers the highest quality French bistro cuisine at unbeatable prices in Brighton. Head chef David uses only the best seasonal produce and most of the menu is homemade in the house other than bread from The Flour Pot Bakery and macaroons from Julien Plumart. Expertly cooked fish, meat and vegetarian main courses are on offer, alongside classic French starters, sharing boards and puddings. Sunday roasts and set lunch menus are also popular amongst guests. Book here.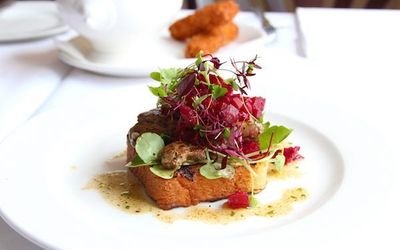 One of the oldest and longest serving restaurants in Brighton. Cosy and intimate, it is perfect for a quiet exchange of gossip or business and serves the finest local seafood from the Brighton shores. The restaurant also has a spacious terrace and oyster bar and is based in a trio of former fishermen's cottages. English's represents some of the best fine dining Brighton has to offer, from a time gone by. A restaurant in Brighton's Lanes.
International Fine Dining Brighton
Fine dining and fine cooking in Sussex