Restaurant Brighton's guide to
Japanese and Sushi Restaurants
Sushi Brighton | Japanese Restaurant Brighton Guide
Welcome to the vibrant world of Japanese and sushi restaurants in Brighton and Hove.
This city boasts a delightful variety of exciting dining options, from award-winning Japanese eateries that have garnered praise far and wide to beloved Brighton stalwarts, serving up authentic and mouthwatering dishes. For those with plant-based preferences, vegan sushi venues offer a delightful twist on traditional Japanese fare. Satisfy your noodle cravings at places serving soul-warming ramen, and even Brighton's pubs have joined the culinary wave, offering sushi delights that will keep you coming back for more. Prepare to embark on a delightful journey of Japanese flavours and culinary excellence.
Brighton Japanese and Sushi Restaurants
More Japanese and Sushi Restaurants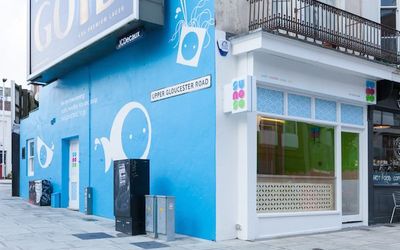 Sunoso Japanese restaurant in Brighton, located just down from Brighton railway station, is a must-visit for Japanese cuisine enthusiasts.
Indulge in their mouthwatering Rainbow Roll, a delightful sushi creation bursting with colours and flavours. For a heartier option, try their Teriyaki Don with a choice of sides. The convenience of online ordering allows you to enjoy these delectable dishes from the comfort of your home or office.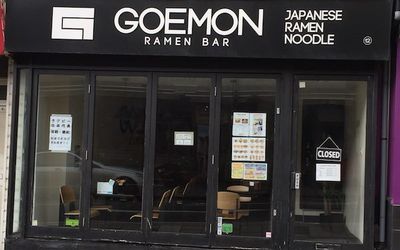 Goemon Ramen restaurant in Brighton is a cool spot for ramen lovers. Located in the heart of the Brighton Lanes, it offers a warm and cosy ambiance to savour authentic Japanese flavours. The Tonkotsu Ramen is a must-try, boasting rich and flavuorful broth with tender pork belly. For a delightful vegetarian option, the Vegetable Gyoza Ramen is a perfect choice. Goemon Ramen's commitment to traditional recipes and top-quality ingredients makes it a go-to spot for an authentic and satisfying ramen Asian experience in Brighton.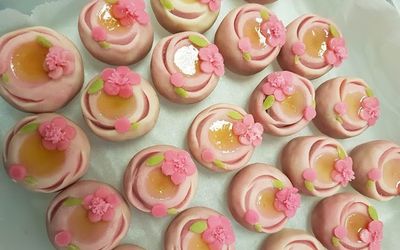 Cafe An-an is a Japanese cafe and confectioner in Hove which uses local and organic ingredients to make its speciality wagashi (a traditional sweet, usually served with tea). The Hove cafe has a wonderful fun character and is very welcoming.
The home kitchen start-up is open not only for sweets and tea but a selection of traditional and homemade lunches. Keep an eye on their social media feed for special events.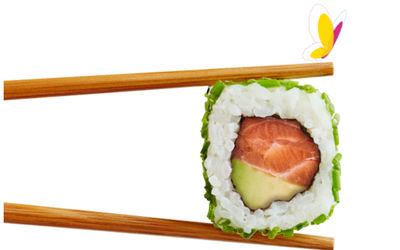 Itsu | East Asian Fast Food
itsu restaurant in Brighton and Hove offers a vibrant and healthy Japanese dining experience. With a focus on nutritious and delicious food, two of their standout dishes are the Rainbow Detox Salad, bursting with fresh veggies and superfoods, and the Prawn Crackers, a delightful crunchy treat. The concept revolves around providing fast, nutritious, and affordable Japanese-inspired dishes, making it a great option for those looking for a quick and wholesome meal. Whether you're a health-conscious foodie or just craving some tasty Japanese or Asian fare, itsu is the go-to spot for a satisfying dining experience.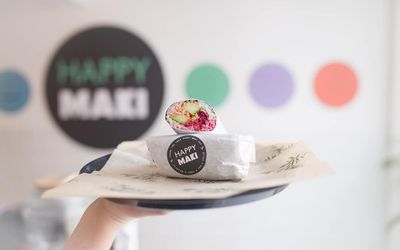 Happy Maki | Vegan Maki Rolls
When you're doing the rounds of sushi restaurants Brighton has to offer Happy Maki is a must, it's perhaps more Brighton than authentic Japanese in its offering, but what it offers is pretty special. Happy Maki serves entirely vegan burrito-sized maki rolls with eight great wraps to choose from including cod and duck meat alternatives and pure veg for those who find the concept of fake meat confusing. A percentage of all their sales goes towards two great charities, one planting trees and the other feeding and educating children in some of the poorest parts of the world, giving your trip to Happy Maki an extra feel-good factor. Just around the corner from the award winning Terre à Terre restaurant, Happy Maki is adjacent to the coach station in Brighton.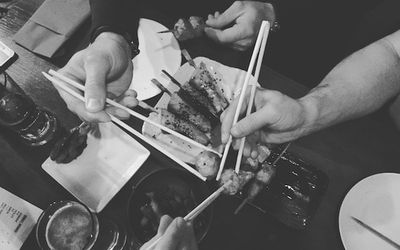 Bincho Yakitori | Izakaya
Bincho Yakitori on Brighton's "restaurant street" is an Izakaya bar; a sort of after-work watering hole populated by young Japanese professionals. Here you will find no-fuss dining where even garnishes are omitted so that every bit of effort and resource can go into delivering mouthwatering cuisine. Most dishes come from the wood grill and are for sharing, the menu changes weekly and specials are chalked up daily. The look and feel are like a back street street-vendor, the taste is grade-A modern Japanese cuisine. In 2019 Bincho Yakitori won second place in the BRAVO Best International Restaurant award, making Preston Street a little slice of Japanese delight in the heart of Brighton.