Where's your favourite place to eat in Sussex?
Our favourite farm shops
The farm shop is a very simple concept, a place where you can buy produce directly from where it was made (or at least very near to). They have developed over the years, stocking produce from all over the area and beyond. Something that has never changed is that quality and freshness of the produce that supermarkets cannot come close to. They can vary from small buildings on a farm site to destinations all of their own, and here in Sussex we have plenty to choose from.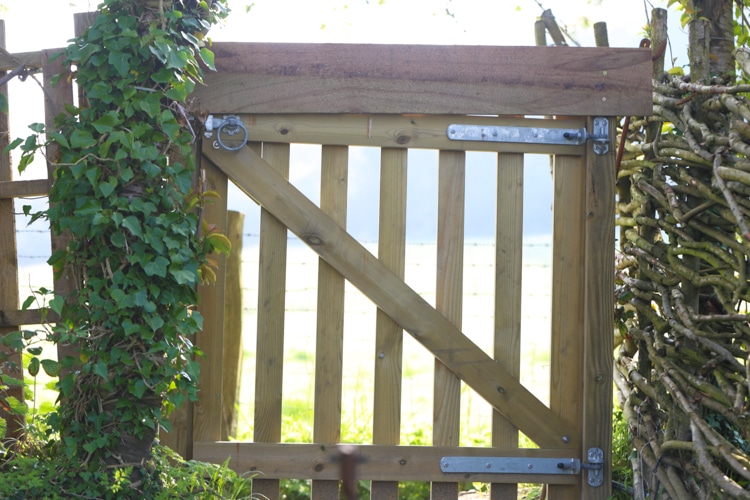 Brighton's very local farm shop kicks off our list. Park Farm Shop is situated on the outskirts of the city, near the entrance to Falmer village opposite the Amex stadium. Bet you didn't know Brighton had such a local farm shop. This family run business has been operating for 35 years, sourcing and supplying fresh fruit and veg, meat, fish and other produce. With their own jute bags instead of plastic bags, and the UK's best sustainable kiln dried logs, this is a wonderful resource for the city. Photo credit: Park Farm Shop Facebook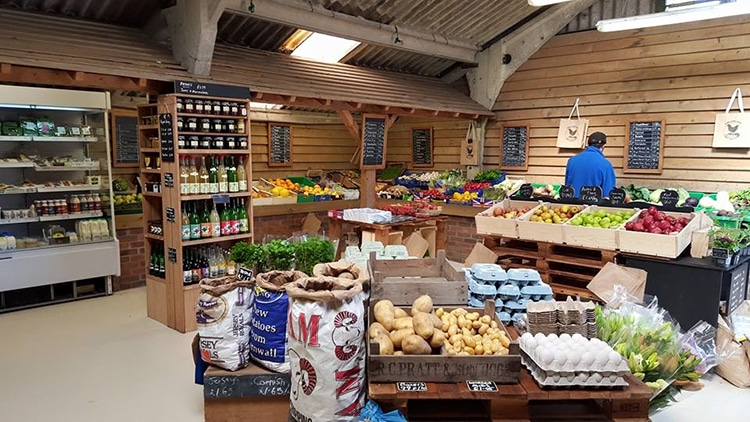 Middle farm is well known in certain Brighton circles. Their cider shop, housing the national cider collection, and festival have given the farm a legendary status amongst revellers, and the farm tours are great for families. Their farm shop and café also deserve some of the limelight. With the largest selection of Sussex produce anywhere, and products from all over the UK, the farm shop has grown and developed over the last 50 years. Middle farm is a superb day out and thanks to the shop, cider barn & café you can leave with lots of delicious goodies. Photo credit: Middle Farm Shop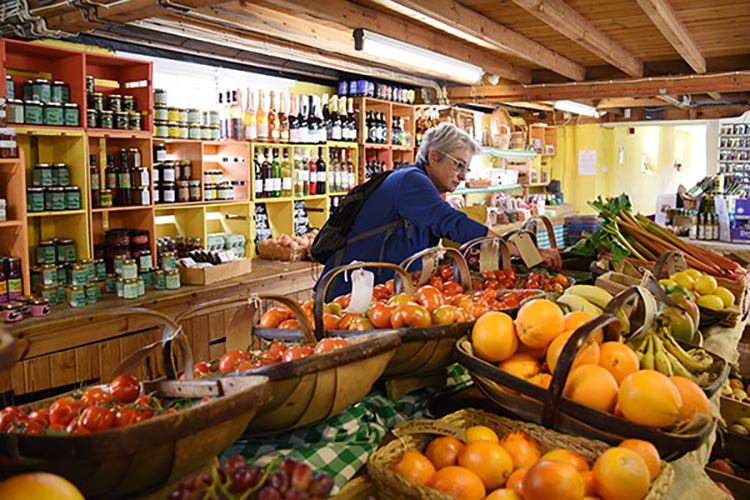 Another very local farm and one that many may not have been aware of is Mile Oak Farm. Situated just over the A27 and can be accessed via the Mile Oak area of the city. This 1100-acre active farm welcomes visitors to see the animals and enjoy refreshments at the tea shop. The shop stocks fruit, veg and honey produced from hives on the farm. They also produce their own range of ginger drinks called Gran Stead's which is made in units on site. You can also buy animal feed for pets and small holdings from their shop. Photo credit: Mile Oak Farm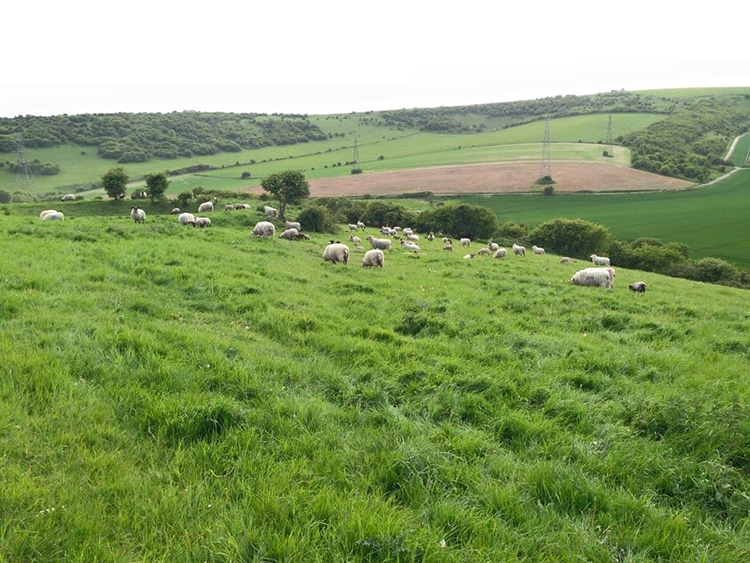 Townings Farm is a traditional Low Weald farm situated in the heart the Sussex Downs National Park near the villages of Chailey, Plumpton and Wivelsfield Green. The farm dates to the 13th Century and has been in the same family since the 1950's. They focus on local produce, self-sufficiency and traditional farming methods. Beef, lamb and pork that's sold in the shop is from the farm itself, even the wool they sell is from their own sheep herd. Other produce is sourced locally wherever possible and always excellent. Once a year they have a harvest festival which celebrates the traditions of farming with agricultural machinery, crafts and skills on show; not to mention a beer tent and live music. Photo credit: Townings Farm Shop Facebook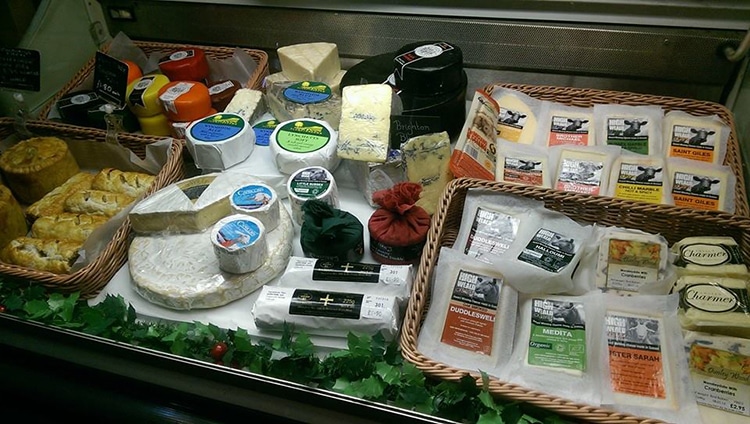 Union Jack Farm Shop, Cowfold
Not an obvious name for a Farm Shop, and it is not directly linked to a farm, but The Union Jack is a classic farm shop in nearly every other regard. They stock plenty of local produce from the surrounding farms and producers. They are sort of like a countryside supermarket, just a lot smaller and with much more interesting produce. One very big reason to pay them a visit is that they are the only place you can purchase the superb Sussex wagyu beef from nearby Trenchmore farm. With plenty of other free-range local meat to choose from, Union Jack is a great little farm shop. Photo credit: Sussex Food Quest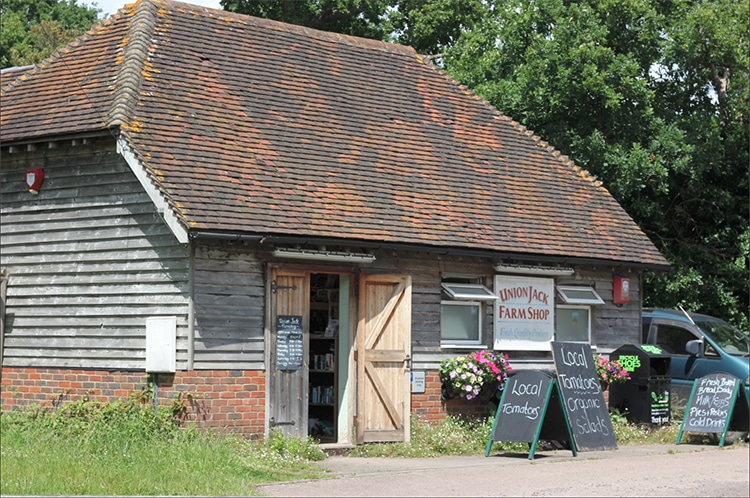 Rushfields is not so much a farm shop as a rural superstore. There are a number of these across the Sussex countryside but Rushfields gets a mention here for being independently owned and being just the other side of Devils Dyke. Mainly a plant centre, their on site farm shop is particularly good making it worth a mention. With their own onsite butcher you know you are getting quality meat and the larder goods are local and sourced carefully for their quality. If you are feeling particularly frivolous during your visit you can even purchase a hot tub at Rushfields, not something other farm shops can boast. Photo credit: Rushfields Facebook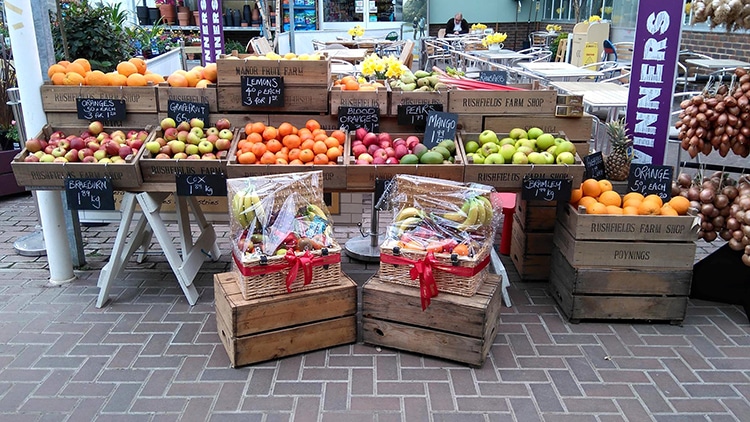 If you are looking for a farm shop with some serious wow appeal, then Cowdray Farm Shop is the one for you. Situated on the grounds of the impressive Cowdray Estate there is plenty more than just the superb farm shop. At Cowdray you can make a weekend of it, with holiday lets and the ruins of a 16th century house once visited by Henry VIII and Elizabeth I to explore. The award winning shop features estate reared meats, a superb deli counter and fabulous local produce and goods. Cowdray is a farm shop that can be visited as part of a full day out, especially with one of their hampers. With sporting and arts events plus wildlife tours taking place throughout the year, Cowdray is well worth a visit. Photo credit: Cowdray Farm Shop Facebook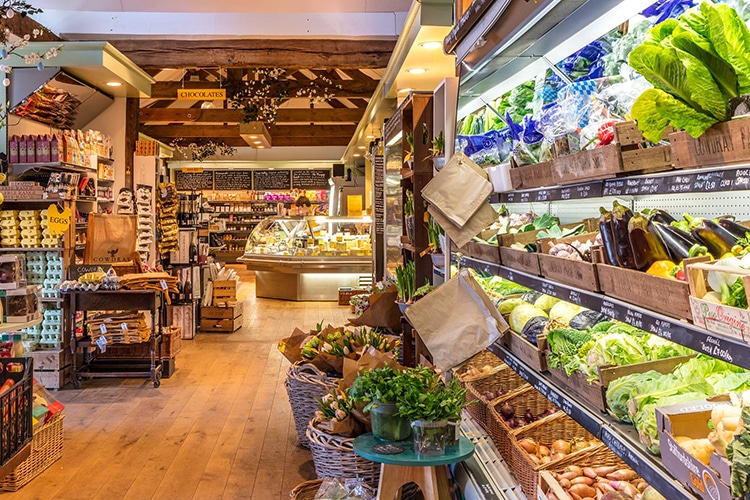 Eggs To Apples is another award-winning farm shop, this time situated slap band in the middle of the High Weald in East Sussex. This third-generation farm shop family have operated in the area since the 1960's. The current shop is on the site of the original, but the modern and stylish building was built in 2009. A modern take on a traditional barn, the shop boasts solar panels, 6,000 litre rain water harvesters for grey water use, it is insulated using Isowool made from recycled glass bottles, and clad in locally-prevalent sweet chestnut. Eggs To Apples has brought the farm shop into the 21st Century, but kept the traditional ethos of fresh local produce, butchery and even a fish monger. Photo Credit: Eggs To Apples Facebook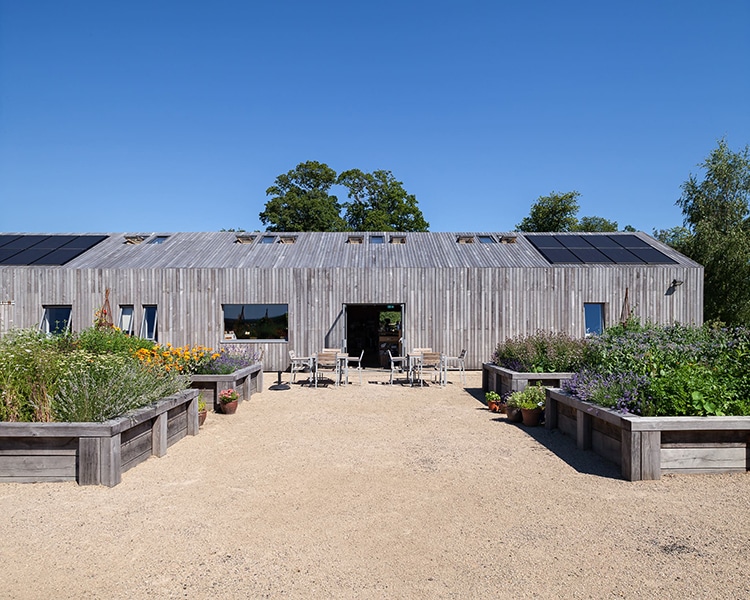 Situated just north of Pevensey and south of Herstmonceux castle, Chilley Farm is well located for day trippers, and with glamping and camping on the farm you can even make a weekend of it. The farm shop, café and butchers form a triumvirate of places to eat and purchase fabulous local produce. The farm has been in the same family for 400 years, and as like many others was formerly a dairy farm until that became unviable. They now breed their own herds of native breeds for fresh meat to sell on site. With a strong focus on animal welfare they are farm assured members. They don't use sprays or fertilizers on the farm and the meat is additive free and butchered onsite after only travelling 9 miles to slaughter; now that is local! Photo credit: Chilley Farm Facebook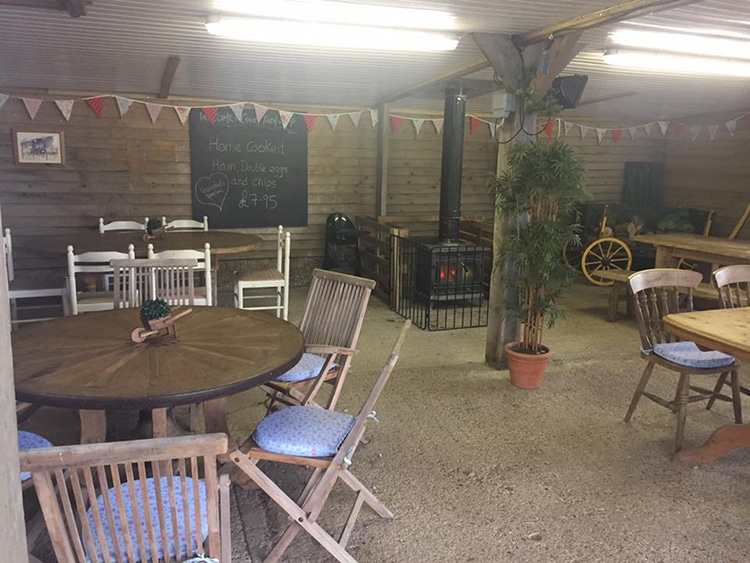 One for the families now. Spring Barn Farm on the outskirts of Lewes is a farm with a focus on fun. With indoor and outdoor play areas, petting zoo, trailer rides and seasonal activities you can bring the kids and set them loose at Spring Barn. If you want a few hours peace and quiet, why not send them into the maize maze while you peruse the goods on offer in the farm shop. They stock seasonal fruit and veg, fresh bread, dairy, meat, preserves, wine and cider. You can also pick up farm fresh meals, puddings, cakes and soups to enjoy and save yourself the time of cooking when you get home. They also have a campsite and are available for parties and groups. Photo Credit: Spring Barn Farm