Restaurant Brighton's guide to
Vegan Breakfast Guide for Brighton
Vegan breakfast ideas in 2023. Brighton and Hove has plenty of places to get a great breakfast or a Brighton brunch, but maybe you're looking for somewhere that has a vegan option?
Restaurants Brighton have put together some of the best places to visit for a delicious vegan breakfast to kickstart your day!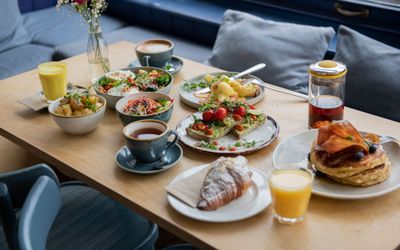 Starfish and Coffee sits perfectly positioned across the road from Queens Park Brighton on the edge of Hanover. This independent cafe has a real family feel and welcomes Brightonians of all ages, diet choices, and coffee preferences. Voted as the 'Best Brunch' category in the BRAVO awards, it is clear to see the love you lot have for food offerings here. When it comes to vegan choices, there is plenty on offer including 'The Vegan breakfast', the 'Mushroom Hash' and the 'Avocado Citrus'.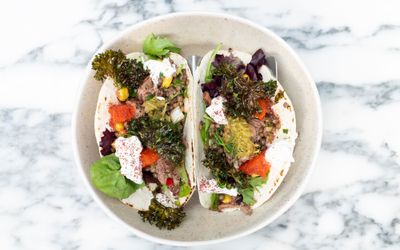 Providing ethically sourced, hand-roasted coffee, serving breakfast from 7am – 5pm, Redroaster is the place to go for a sophisticated breakfast. There may be little choice when it comes to vegan options at Redroaster, but what they do offer is damn good! Try the baked cauliflower, houmous, aubergine caviar, flatbread & hazelnut dressing. You'll be looking forward to your next visit before you know it!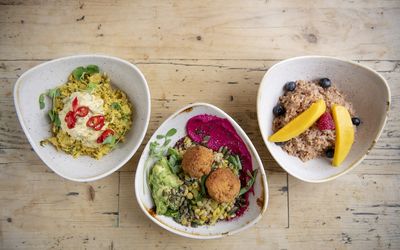 Trading Post Coffee Roastery brings you the expertise of a second-generation Italian coffee roaster, delivered to you in a stylish setting in the centre of Brighton's Lanes. They offer a fresh food menu which uses mainly organic and locally sourced ingredients, serving from 7 am -7 pm every day. Their Vegan Breakfast with beetroot houmous, avocado, roasted vine tomatoes, garlic flat mushroom, falafel, topped with spinach, pumpkin and chia seeds, is a healthy spin on a Full English.