Who is your Plant Champion?
Find the best vegan breakfasts in Brighton
Brighton & Hove have plenty of places to get a great breakfast or brunch, but maybe you're looking for somewhere that has a vegan option. Restaurants Brighton have put together some of the best places to visit for a delicious vegan breakfast to kickstart your day!
Joe's Cafe is a hidden away, locally run cafe in the Seven Dials area of Brighton. They have become increasingly popular as more and more people are finding out about their delicious food. Joe's has won best breakfast in Brighton and they're a great cafe for vegan breakfasts with more than one option! The speciality Vegan Hash breakfast sounds like a winner with vegan sausage, red pepper, mushroom, onion, paprika, chilli and side of beans.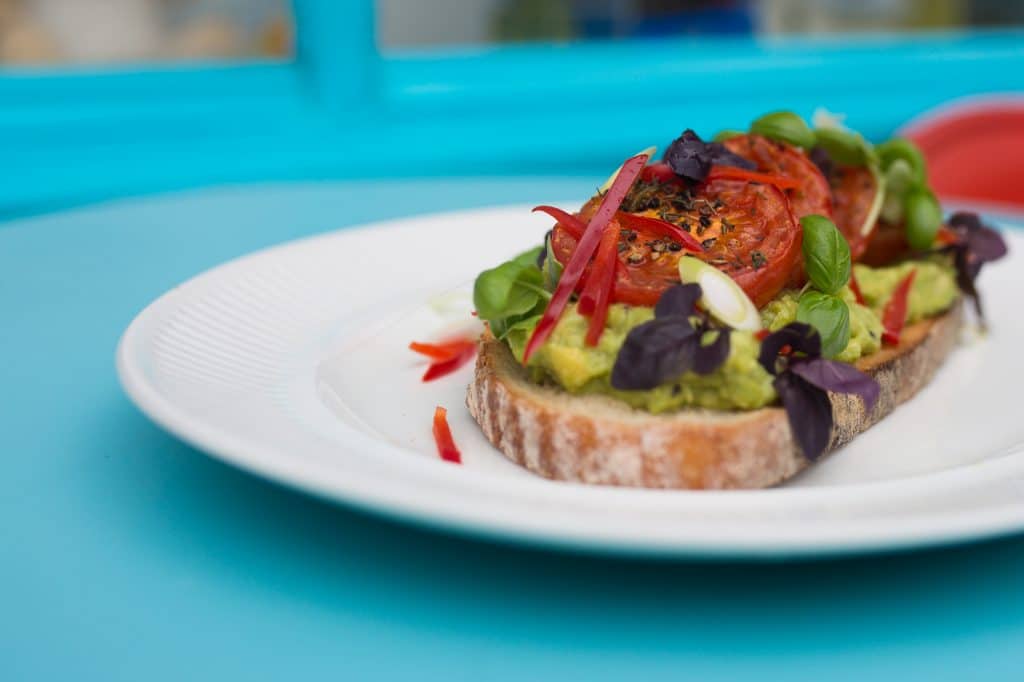 Providing ethically sourced, hand-roasted coffee, serving breakfast and lunch prepared by Matt Gillan. Serving from 7am-5pm, Redroaster is the place to go for a sophisticated breakfast. There may be little choice when it comes to vegan options at Red Roaster, but what they do offer is damn good! Try the baked cauliflower, houmous, aubergine caviar, flat bread & hazelnut dressing. You'll be looking forward to your next visit before you know it!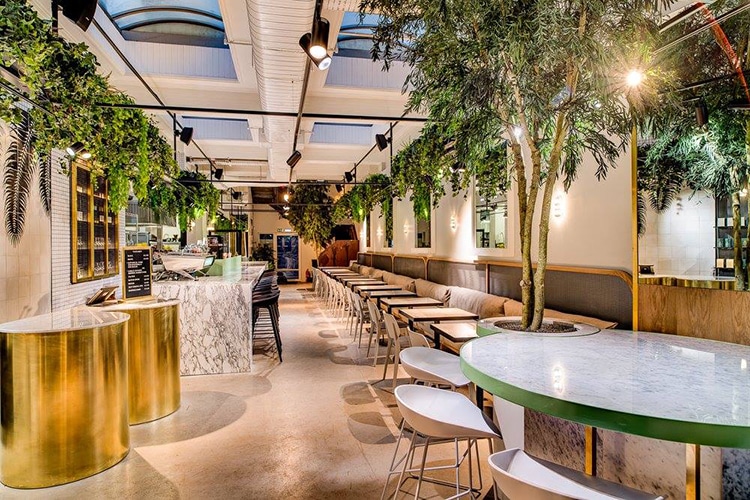 Trading Post Coffee Roastery brings you the expertise of a 2nd generation Italian coffee roaster, delivered to you in a stylish setting in the centre of Brighton's Lanes. They offer a fresh food menu which uses mainly organic and locally sourced ingredients, serving from 7am-7pm everyday. We like the sound of their Vegan Breakfast with beetroot houmous, avocado, roasted vine tomatoes, garlic flat mushroom, falafel, topped with spinach, pumpkin & chia seeds.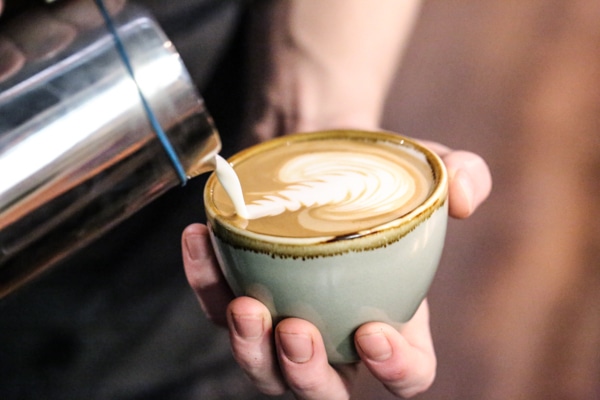 What makes Little Miss Piggies a good option for a vegan breakfast is that you can create your own. Pick and choose your favourite breakfastables, including vegan options such as sausages and all of the usual trimmings. If you don't fancy making your own, there's a Vegan Breakfast option you can order, or a Healthy Vegan Low Fat Breakfast with sliced banana, soya milk, granola & golden syrup. All at good prices too! Photo credit: Little Miss Piggies Facebook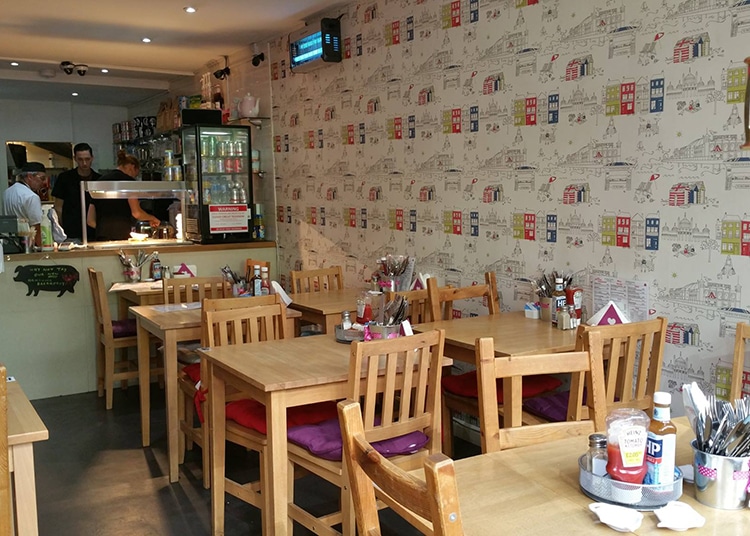 Vbites is a solely vegan cafe & restaurant serving breakfast lunch and dinner. It's situated a stones throw away from the seafront in Brighton's Historic Lanes and there's lots to choose from. This is a good cafe if you're looking for some meat alternatives. The Full English with Lincolnshire style sausage, bacon, beans, hash browns and all the trimmings will certainly do the trick! Photo credit: Vbites Brighton Facebook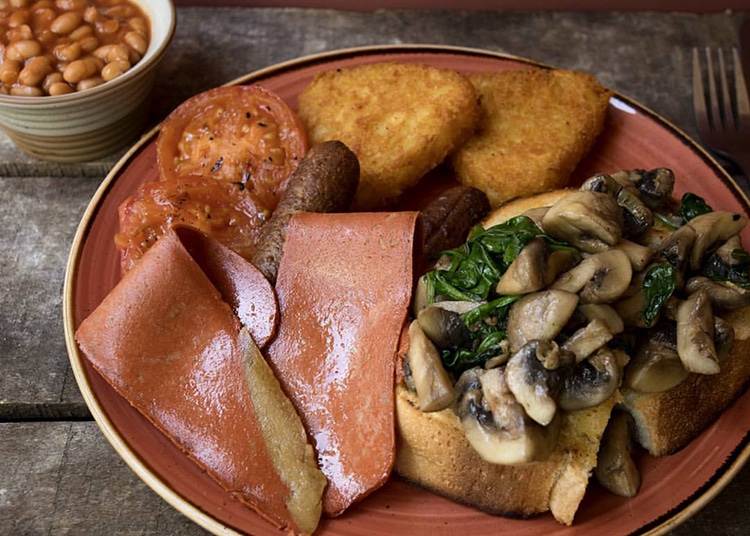 From scrambled tofu on toast to a full English with black pudding and extra sausage, or perhaps pancakes are calling you? There's so much to choose from at vegan cafe, The Green Kitchen, situated on Preston Road. With its 100% vegan menu, this is the place if you and your friends are looking for an animal free breakfast. There are so many choices too, rather than the one option you get at most places! Photo credit: The Green Kitchen Facebook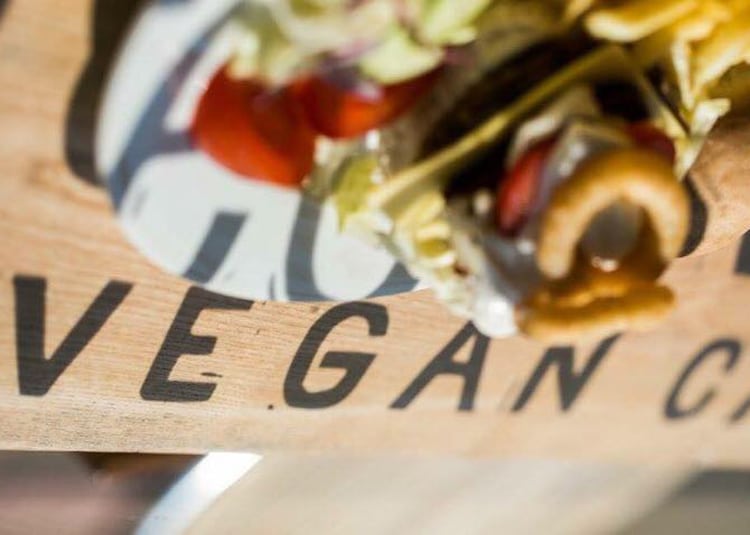 Six Restaurant is located on Western Road, towards the border of Brighton and Hove. Breakfast is served from 9am – 1pm daily (until 2pm at weekends) and their bottomless prosecco brunch is extremely popular on a Saturday and Sunday. The Vegan Breakfast with Portobello mushroom, hash brown, purple potato, beetroot houmous, falafel and a few other trimmings is a feast of a breakfast! Photo credit: SIX Facebook page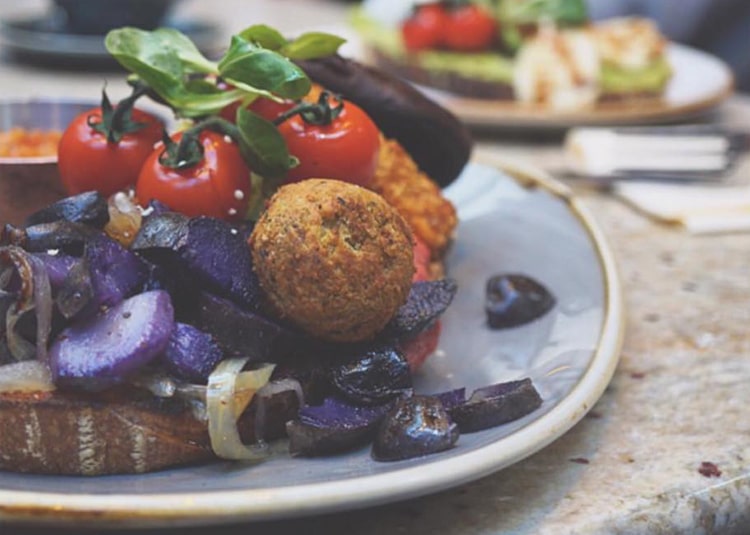 The Coffee Counter is in the North Laine area on Vine Street. They serve great coffee and have a decent selection of vegan options, from a big breakfast to vegan cheese toasties for lunch. Their Vegan Breakfast includes; sausages, tofu 'scrambled eggs, tomatoes, mushrooms, onions, red peppers, chilli & toast. Photo credit: The Coffee Counter Facebook page.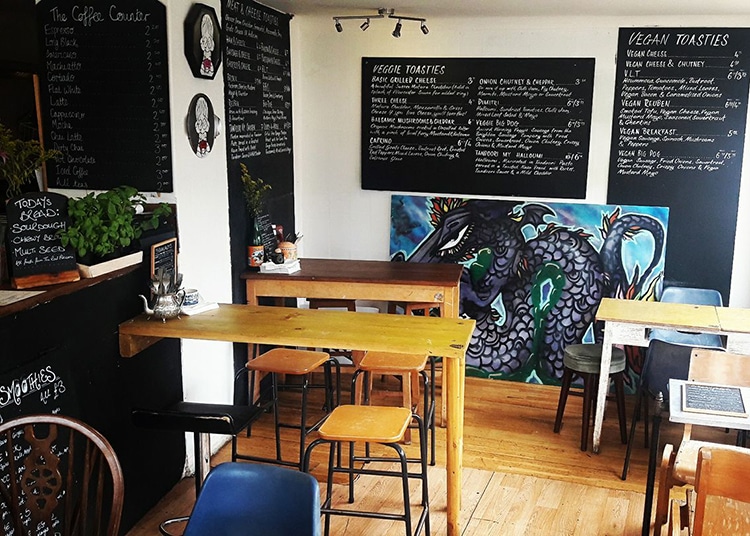 It's hard to miss Wai Kika Moo Kau when you're wandering through the North Laines. The menu is totally vegetarian, with vegan options available for most dishes. The food ranges from pancake stacks for breakfasts, burritos and pittas for lunch and homemade burgers and mezze and tapas platters in the evening. Take a stroll and pop by for a vegan breakfast. Note: There may be a longer than usual wait on busy times like bank holidays.
Photo credit: Wai Kika Moo Kau Facebook page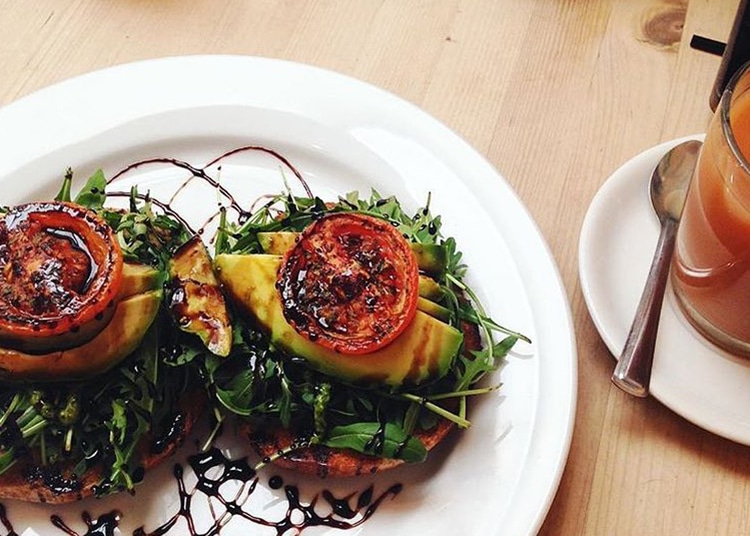 If you're over Hove way then Baked on Church Road is a good choice for breakfast. Their vegan option features tomato & red pepper veggie sausages, peperonata, mushrooms, beans, grilled tomatoes, granary toast & vegan butter. They're also happy to accommodate swaps on their breakfasts to make them vegan friendly. Take a seat on their street side seating on a sunny morning and start your day with an alfresco breakfast! Photo credit: Baked Facebook