Restaurant Brighton's guide to
Gay Bars Brighton Guide LGBTQ+
Gay Bars Brighton Guide LGBTQ+
Brighton and Hove has long welcomed those looking for freedom to be themselves. The city has a rich history of queer goings-on, whether it be regular visits from a certain Oscar Wilde, gay favourites ABBA winning Eurovision at the Brighton Dome with Waterloo back in 1974 or, more recently, pop heartthrob Harry Styles filming the hit bisexual movie My Policeman. 
Over the last 50 years, Brighton has firmly established itself as a hotspot of LGBTQ+ activism, hosting some of the UK's first Gay Pride demonstrations and vocal anti-Section 28 marches. Today, we enjoy living in one of the most gay-friendly cities in the world. As such, almost all pubs, bars and cafés are what might be called 'queer welcoming', but there is also an abundance of out-and-proud venues that cater specifically for our LGBTQ+ communities and allies.
Brighton's gay village is concentrated around Kemptown's St. James's Street. It's in this area that you'll find the majority of the city's LGBTQ+ bars and pubs, but another enclave of offerings is nestled towards Hove. Here's our selection of the best that Brighton has to offer – places where we've enjoyed far too many good times, and where we hope you will too.
West Brighton Queer Quarter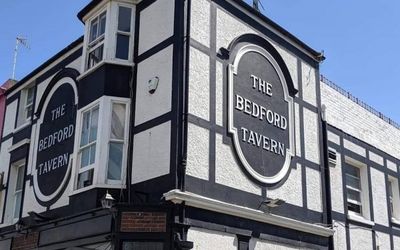 Housed in a mock-Tudor building, this cosy pub has wooden beams and snugs to see in the evening. Catering to a mixed crowd, it hosts an array of fun-filled events, including the infamous Bonkers Musical Bingo. Its Sunday roasts are popular, so it's best to book. There are even sort-of-sea views from its small outdoor terrace, which it's best to use only when the sun shines.
30 Western St, Hove, Brighton BN1 2PG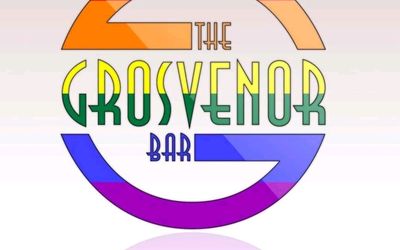 Under new ownership from spring 2022, The Grosvenor has undergone a complete refurbishment and is a sister bar to St James's Street's Affinity. Small, welcoming, glisteningly new, it offers regular drag entertainment and a mixed crowd.
16 Western Street, Brighton, BN1 2PH