Our pick of the newest restaurants in the forever changing and fast moving food scene in Brighton and Hove.
Just Opened in Brighton & Hove
If you're looking for unforgettable Romana style pizzas then head to newly opened West Pier Pizzeria on Brighton Seafront. All diets are catered for including gluten free, vegetarian and vegan. Manager, Luca, and his team also serve up a range of traditional Italian pasta dishes, but if you really can't get enough of pizza you'll be glad to know there's nutella pizza on the dessert menu. This spacious venue is great for families and parties alike, and if you're in the mood for amore then there's always a table for two with a beautiful view.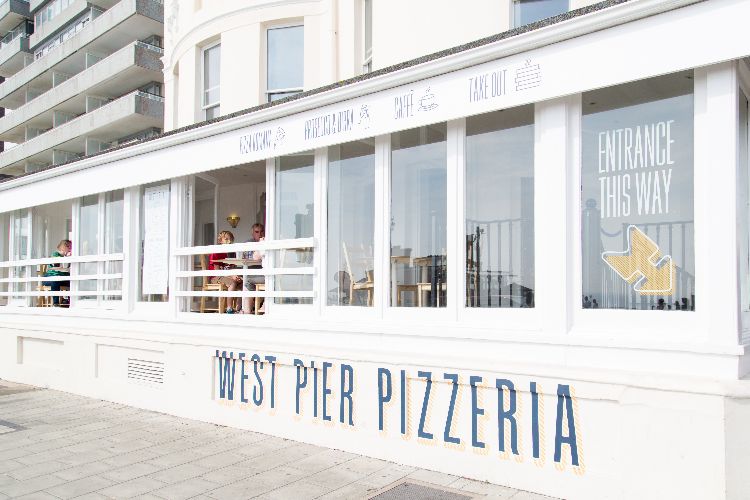 Kitokito, Trafalgar Street, Brighton
Brand new on the Brighton food scene Kitokito offers a fusion of Hawaiian and Japanese dishes from Poke to Bao Buns. This new innovative restaurant is owned and run by two Japanese friends who moved here with a dream of opening their own restaurant in the UK, bringing these unique dishes to our food scene. It is located on the corner of Sydney Street and Trafalgar Street in the heart of the North Laine area of the city. This is sure to be a hit with locals and visitors alike, serving up fresh, usual and tasty combinations and excellent value for money to boot.
Until now the guilty pleasure of fried chicken has left Brighton diners at the mercy of large multi national chain restaurants or the sort of late night shop you'll still be tasting in the morning. Filling the gap is the stylish new Bok Shop centrally located on East Street, The Lanes. Owners Jamie, Howard and Matthew have spent months developing a menu that showcases quality fried chicken with gluten free, vegetarian and vegan alternatives as well as a host of traditional sides with a twist that puts them a class above. Open from 12 noon until 11pm, seven days a week you'll have plenty of time to get your chicken fix.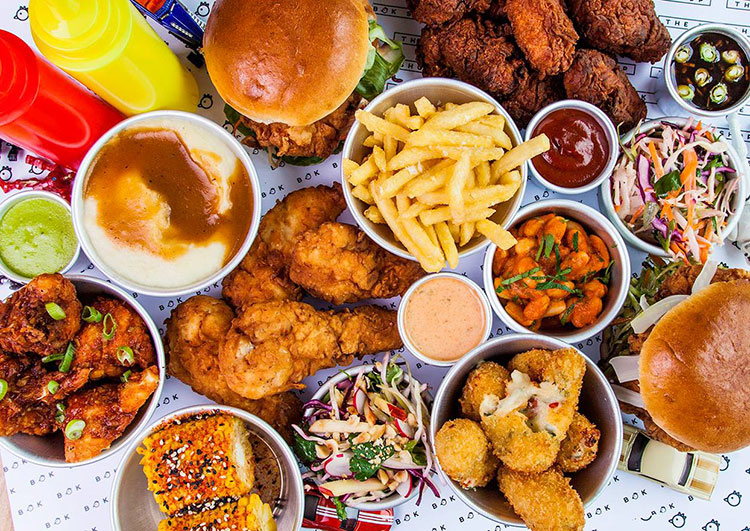 Wood Box Pizza is the newest face in Kemptown's ever expanding and vibrant offering of restaurants. Fusing a traditional Neapolitan style base with local Sussex produce, Wood Box promises to deliver a fresh take with a modern twist on long time classics. Sit back and enjoy this beautifully light and airy restaurant as your pizza is hand made to order in an authentic wood fired oven. Bringing together the best of the old and new, from Italy to Sussex, Wood Box is a marriage made in pizza heaven and they've invited every one to the party!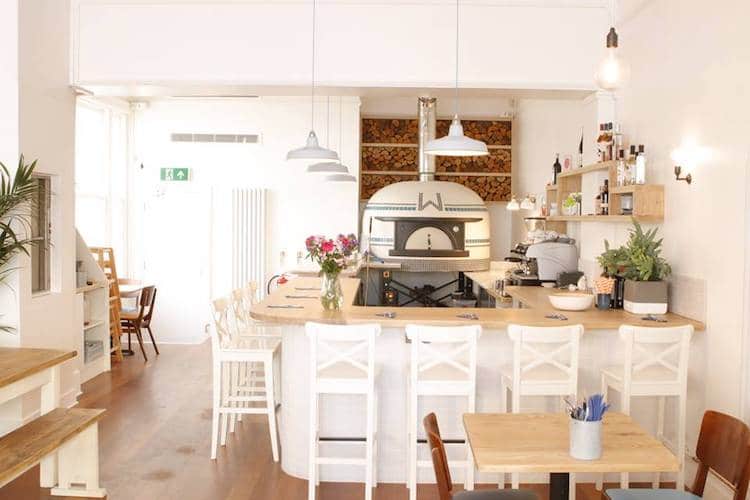 Semola, Church Road, Hove
Throwing their floury hats into the Hove dining scene are passionate pasta purveyors, Semola. Semola is a place of discovery, where tradition and innovation meet in a cacophony of colour and flavour. The team behind the restaurant hail from different regions of Italy, and bring the flavours and dishes of those regions together at Semola. Their combination of different backgrounds and a shared passion for beautiful Italian cuisine are what makes Semola stand out from other Italian restaurants in the city. Their philosophy is to bring a true taste of modern Italian cuisine to the people of Brighton and Hove, to share their culture and traditions through the medium of good food and fantastic service. Photo credit: Semola Facebook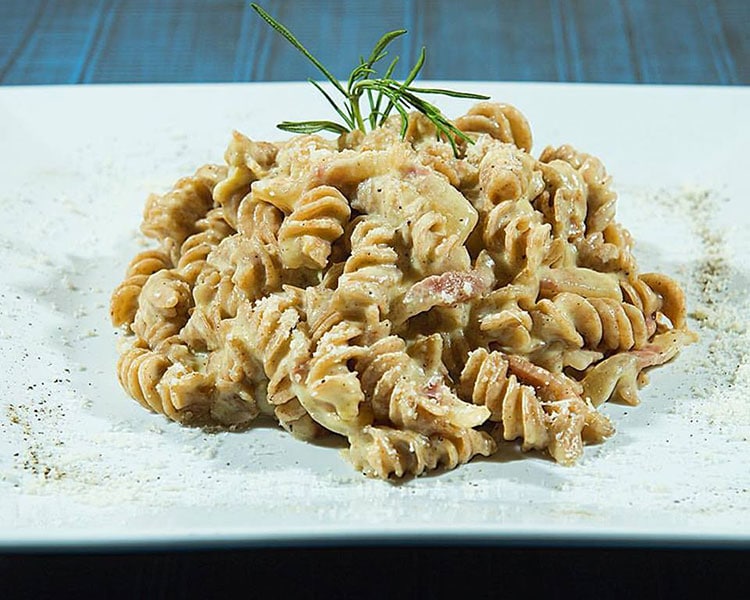 Murmur, Brighton Seafront
Few chefs have had such an impact on the Brighton restaurant scene than Michael Bremner. His flagship restaurant, 64 Degrees, is the reigning champion of Brighton's numerous restaurant awards, and Michael has twice won Scottish champion on the BBC's Great British Menu. It is with great excitement then, that we look forward to his new project Murmur. This will be a very different prospect to 64 Degrees, with the focus on family friendly and relaxed seafront dining. Situated in the Victorian arches near the West Pier, Murmur will seat 40 covers inside and a further 40 on the terrace with views of Brighton's iconic seafront. The restaurant will serve breakfast, brunch, lunch and dinner in a casual and honest style, with a focus on healthy dishes for the whole family. Named after the famous starling murmurations, this new offering from one of Brighton's leading lights promises to raise the standards of family dining on Brighton's seafront.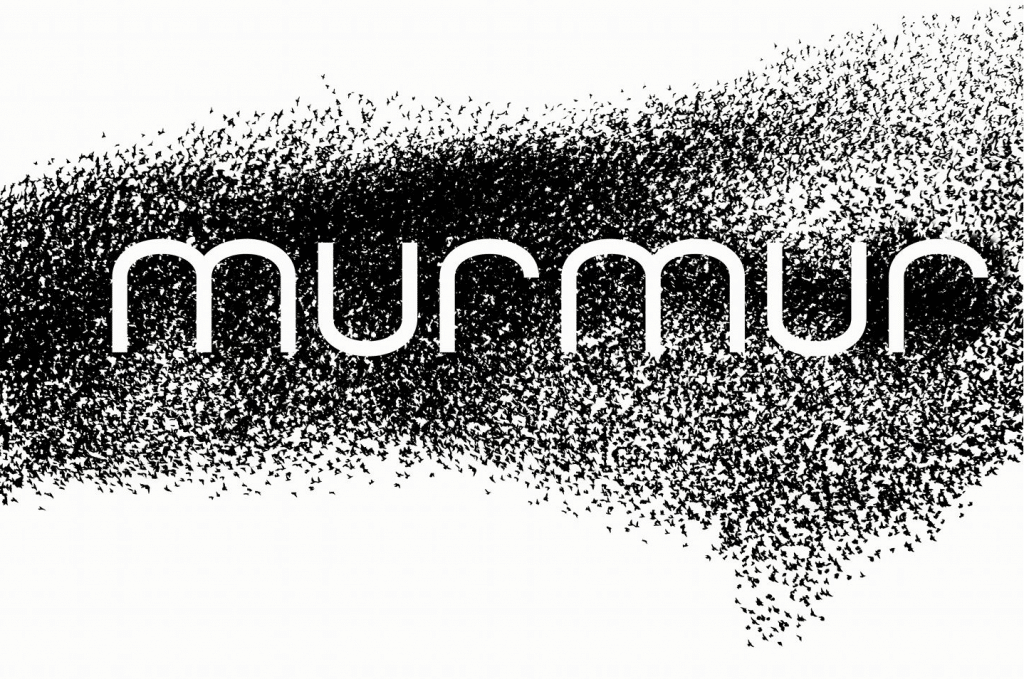 1909, The Lanes, Brighton
Another new restaurant coming to Brighton is 1909. They opened their doors in August, the concept is to focus on seasonal and organic small plates and low intervention wines. This new restaurant will be on East Street in the centre of the city, taking over a former jeweller's premises. They will offer lunch Tuesday and Wednesday then a full day service Thursday through to Saturday. Head chef Jake Northcote-Green has previous in the city having worked with Michael Brenmer whilst at Due South and as Sous Chef at Plateau. He was head chef at Pan-Asian restaurant Yum Yum Ninja & popular gastro-pub The Foragers, and more recently Jake started street food venture Guerilla Grill who have hosted pop ups across the city.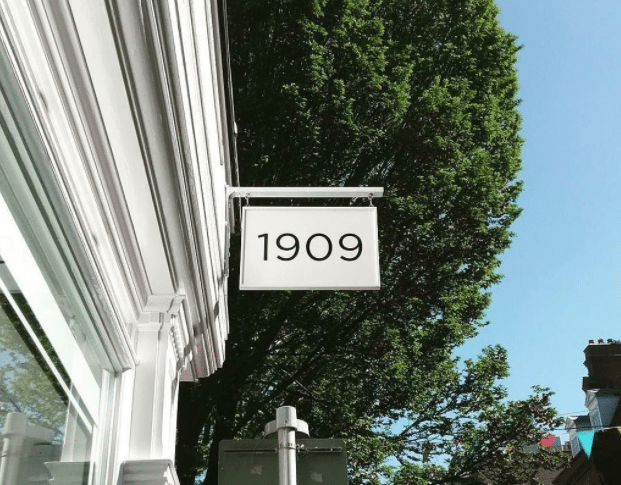 Steak on Sea is the newly refurbished restaurant at The Old Ship Hotel, located on Kings Road, with fantastic sea views and a large alfresco dining area. Offering plenty of choice for both visitors and guests alike, you can choose from the al la carte menu which features plenty of classic dishes (alongside a great vegan section) as well as enjoying Afternoon Tea or a pre-dinner cocktail. The venue also holds a interesting secret in the basement, a winding underground world of old smuggler's caves, which are now used for private events, and lit by candles for an atmospheric evening!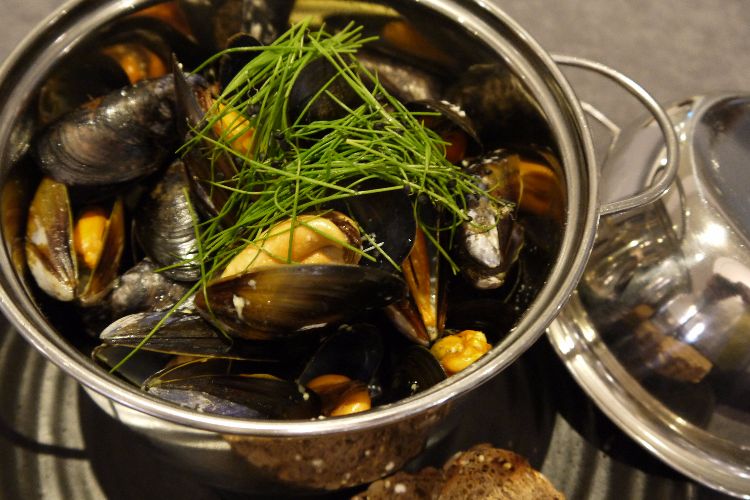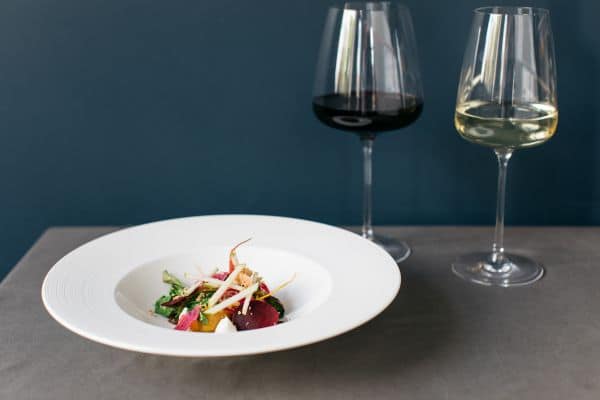 Pascere, meaning to nourish, is a new dining concept for Brighton set to open in July 2017. This split level restaurant will bring a relaxed elegance to the Lanes, a place where quality prevails. Situated on Duke Street, this will be an all day venue, offering small plates, a la carte, Sunday brunch and a full tasting menu experience. Set to have the largest selection of wines available by glass and bottle, Pascere, is focussed on giving diners a superb experience. We are looking forward to this new and elegant addition to the Brighton restaurant scene.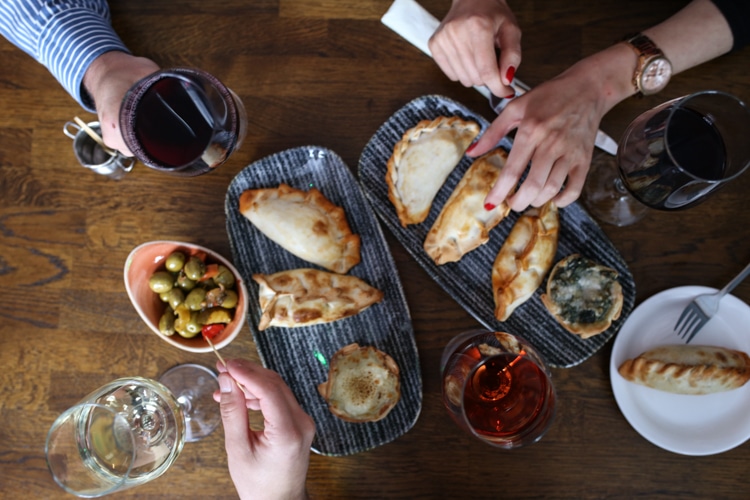 Café Malbec is an Argentinian deli based in Hove on the busy Church Road, it's next door to it's founders Latino America. Serving the very best coffee from Illy and wines including the finest Malbec and South American cuisine such as the real-deal empanadas. You can purchase the wine by the bottle to take home, peruse their exclusive South American wine list, in particular the Argentinian Malbec! The Argentinian deli items are not to be missed, with the real-deal empanadas which come in delicious flavours such as chilli beef, chicken or cheese. They're a perfect accompaniment with a glass of wine or a bite for lunch!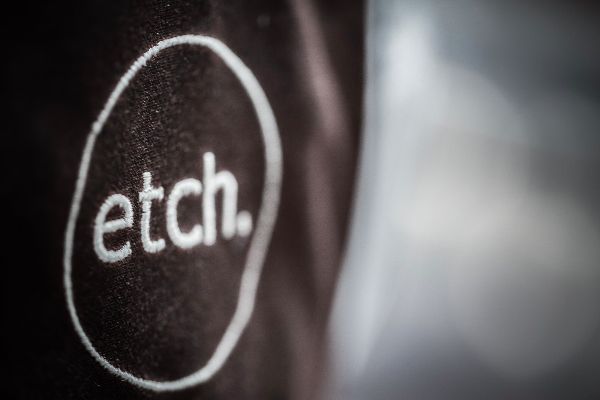 There's a real buzz in the air as Brighton and Hove around the the opening of Masterchef: The Professionals winner Steven Edward's first restaurant, 'Etch', Steven has an extensive fine-dining background, and Etch will stand out in Hove as they will be offering something quite different to their neighbours. Opening Wed-Saturday evenings and Saturday lunches for bookings, Edwards plans to offer exciting 5-6 and 7-8 course tasting menus that use the best local ingredients possible.
New Venues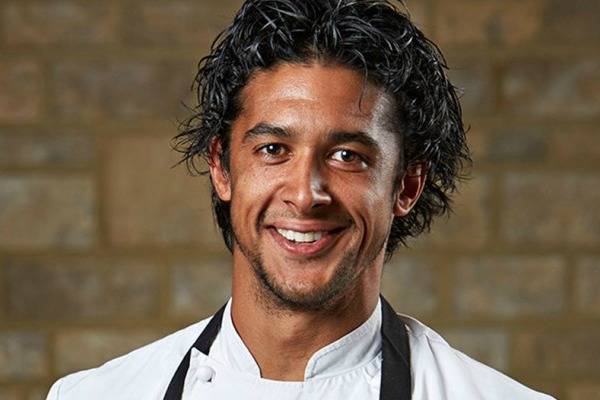 Michelin Starred Chef Matt Gillan and the foodies behind Lucky Beach have now opened 'Pike and Pine' in its initial incarnation. In this first phase the venue is operating during the day as Red Roaster serving innovative cafe style dishes from 7am to 4pm. The building has been transformed into a modern interpretation of a coffee house with sleek styling and lots of greenery. The evening restaurant, Pike and Pine, will soon be open offering a menu which focuses around locally sourced ingredients, with dishes changing to reflect the seasons. Phase two of the venture is currently in development and promises to be something new and exciting for Kemptown and Brighton as a whole.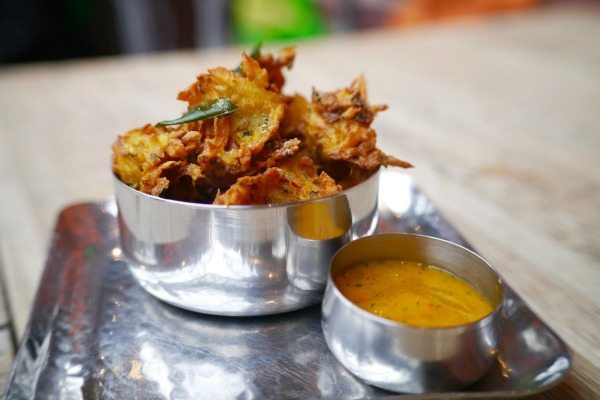 Where its original Ship Street cafe focuses on authentic South Indian food and a traditional 'starter and main' style of service, the new Kemptown Kitchen mixes things up with a more modern, playful menu that borrows from all quarters of India's culinary heritage. Tapas-style 'small plates', an exciting range of spiced cocktails and, of course, a menu of craft beers that puts most bars to shame can be enjoyed at this new Kemptown restaurant. Keep and eye out for regular pop ups and special events, which will be a monthly occurrence, pushing the boundaries of modern Indian cookery into new areas.
Bo, Western Road

Bo is a new restaurant that has combined the skills and experience of Six, 42 Juice and Trading Post Coffee to bring you a new concept. During the day they will operate as a juice bar and coffee house serving plant based foods with a focus on health and well-being. In the evenings they will be channeling Spanish Tapas culture. The evening menu will offer a range of Spanish influenced meat, fish, vegetarian and plant based dishes with indulgent cuisine to satisfy the mind and soul. There will be organic wine, beer and cider to wash down the gorgeous sharing plates while you take in the classy and elegant surroundings that Bo offers.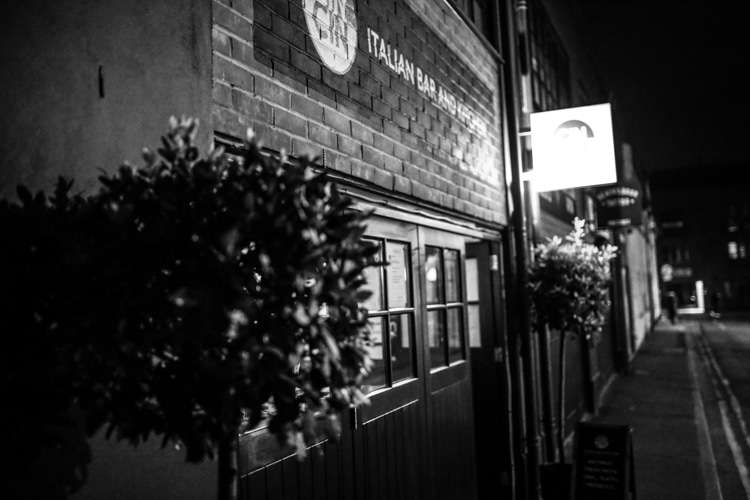 Cin Cin opened on Vine Street in Brighton's North Laine on 1st November. Serving authentic antipasti, fresh handmade pasta plus an all Italian aperitivo and wine list in an open bar and kitchen setting. Founded by David Toscano, Cin Cin are well known for hitting the festivals, weddings and events around the country in their trusty little fiat van; serving delicious Italian fare, including cured meats and cheeses with plenty of prosecco. They source authentic ingredients from suppliers such as Vallebona and The Fresh Olive Company and we predict big things for this new addition to the North Laine area!
Common, North Laine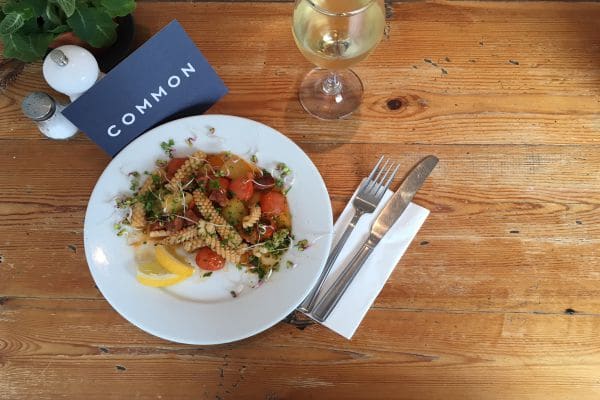 After 7 years of running The Manor, Georgina and Andy are re-launching their Brighton eatery, along with new partner Sophia, as "Common" – a relaxed neighbourhood restaurant serving proper food made with love. Located in the vibrant and independent North Laine, Common is open for brunchy-breakfasts, lunches to linger over, excellent coffee and desserts.Upstairs is a light and airy meeting space available for hire by the hour or the day. By night the two floors become a space for private dining and parties. The new seasonal menu is about using carefully selected produce from local or small scale suppliers, cooking from scratch as well as pickling, smoking and curing on site.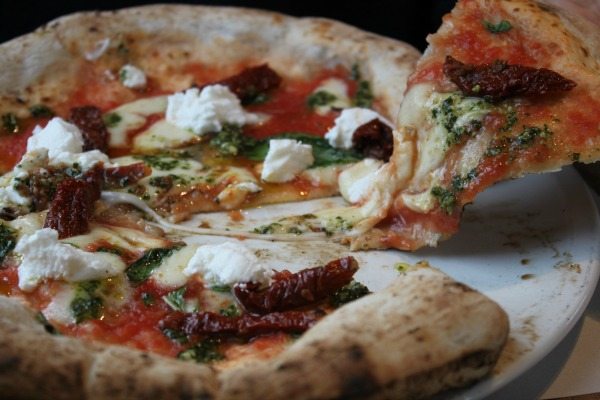 Franco Manca was founded in 2008 on Brixton market by Giuseppe Mascoli and since then his sourdough pizza has been taking London by storm. The emphasis is on good quality ingredients cooked in the traditional methods by chefs from Naples. Don't expect fancy toppings and a huge menu – Franco Manca is keeping it simple and authentic. Read our latest Franco Manca review.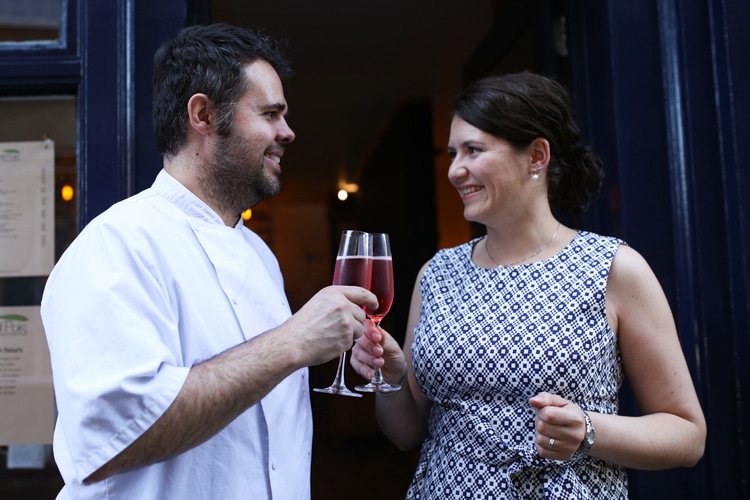 A new French restaurant has come to Brighton and Hove, and that can only be a good thing. Petit Pois opened in June 2017 and showcases modern twists on French classics in a small plate sharing style. Focussing on seasonal ingredients and a passion for the cuisine and culture of one of the world's greatest food nations, we are excited to see what they have in store. Situated on Ship Street in The Lanes, the warm and rustic interior offers a charming setting to enjoy dishes such as duck rillettes, croque-monsieur, steak tartare and tart tatin. With wines from some of the top regions of France also on offer, Petit Pois promises to be a celebration of a cuisine that has inspired the culinary world. Run by husband and wife team, David and Ivana, who both used to work for Riddle and Finns, David as Head Chef and Ivana, Front of House.
Coming Soon…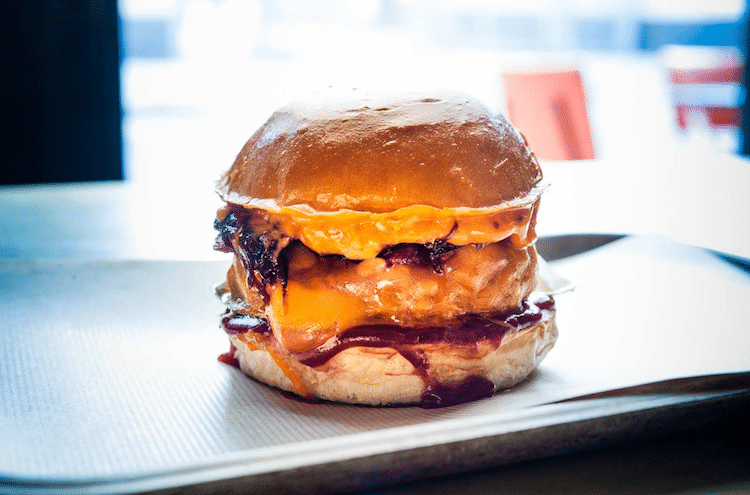 London burger group, Patty and Bun have recently announced that they plan to take over the old Piccolo restaurant on the corner of Meeting House Lane and Ship Street in the popular Lanes area of Brighton. Famous for their modern restaurant design and funky tunes, Patty and Bun is sure to be a great addition to this already thriving restaurant area of the city. Offering top quality burgers with quirky names such as 'Lambshank Redemption' and 'Smokey Robinson' and mouthwatering sides, it's sure to rival the other burger joints nearby such as Meatliquor and Smashburger. We can't wait to try it out! (Image via Patty and Bun website).