Restaurant Brighton's guide to
A stylish, intimate and independent wine and cocktail bar that is located in the beating heart of the North Laine. The team behind 2 Church Street take pride in the locality of the venue and therefore are dedicated to infusing the offering with community values, local produce and suppliers and providing a sophisticated yet inclusive space for people to relax, socialise and celebrate.
Offering a delectable mix of handcrafted cocktails, wines from local, independent vineyards and a simple selection of small plates that champion the best of Sussex. 2 Church Street is available for exclusive events and private hire or no-fuss formal socials.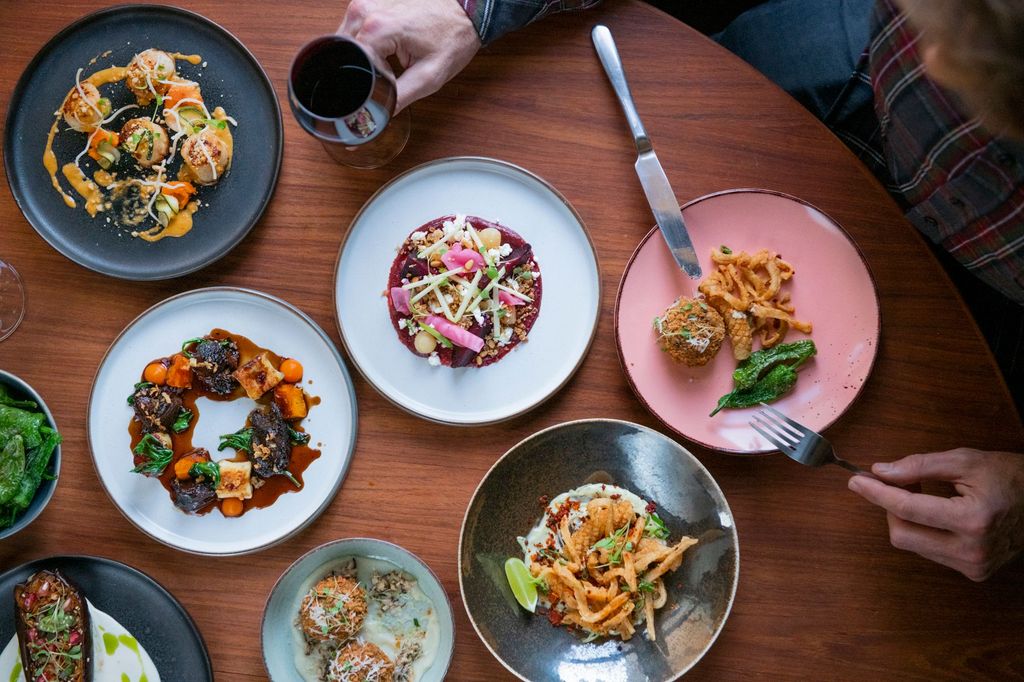 Taking over the old Marwoods venue is all-day eatery and bar, Post House.
This is the joint effort of the teams behind SPACE + THYME (The Mesmerist and Black Lion kitchens) and Bigfoot Pub Co (The Pond and Easy Tiger at The Hampton pubs). So those who miss the old Marwoods can at least rest safe in the knowledge that the venue has been taken over by people who know how to deliver an experience that Brightonians love.
Open for coffee, breakfast, brunch and lunch in the day, Post House transforms into an evening venue with sharing plates and cocktails by night. On Sunday they keep to the Brighton tradition of kicking back with a roast and with plenty of space in the upstairs dining rooms, it's an ideal spot to gather your whole gang for an end-of-week catch up. Set over two floors with a large backyard area, Post House really does suit every occasion from a quick coffee with a pastry to a romantic meal.
We have recently been to the opening of a very exciting, and rather delicious concept cafe.
Knoops Brighton, based in The Lanes, is one of a string of venues set up by the ingenious chocolatier Jen Knoop. Originating from Germany and bringing his infectious passion for chocolate to our shores in 2013, he now owns six distinctive venues across London and the South East.
Knoops Brighton offers guests a chocolate drinking experience like no other – with twenty different cocoa strengths on offer and dozens of milk and flavoured extras, settling on the perfect drink is no easy feat. The team of masterful Knoopologists are on hand to guide you through the blend options until you land on the perfect concoction.
The cafe offers these chocolatey treats for a drink in or takeaway. They also have a healthy spread of patisserie treats on offer, which include; croissants, macaroons, brownies and many more.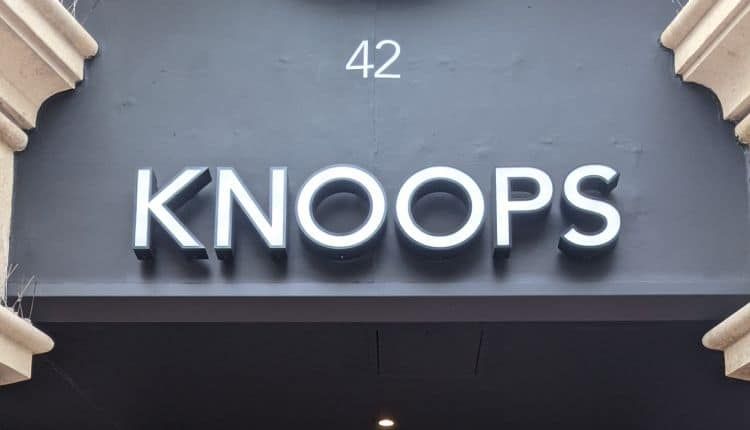 Opened in September on Church Street in the North Laine. The intimate and darkly lit bistro is situated opposite the Corn Exchange making it an ideal romantic venue pre or post-theatre trip. The menu is an equally intimate selection of small plates and tapas coupled with an expertly curated wine list.
Behind this latest opening is local Chef Phil Bartley of The Great British Charcuterie, whose artisanal produce, sourced entirely from the British Isles, populates the menu.
Socialite Brighton opened in the summer in central Brighton's busy Lanes area. Set among many of the areas well-established restaurants, the pedestrianised area is a magnet for sun-loving diners. Make your way to the roof for one of the most glamorous roof terraces to sip cocktails and nibble lite bites. The main restaurant is equally stylish with a menu of quality modern dishes, which source locally where possible. There are also private dining rooms for those who like to socialise exclusively.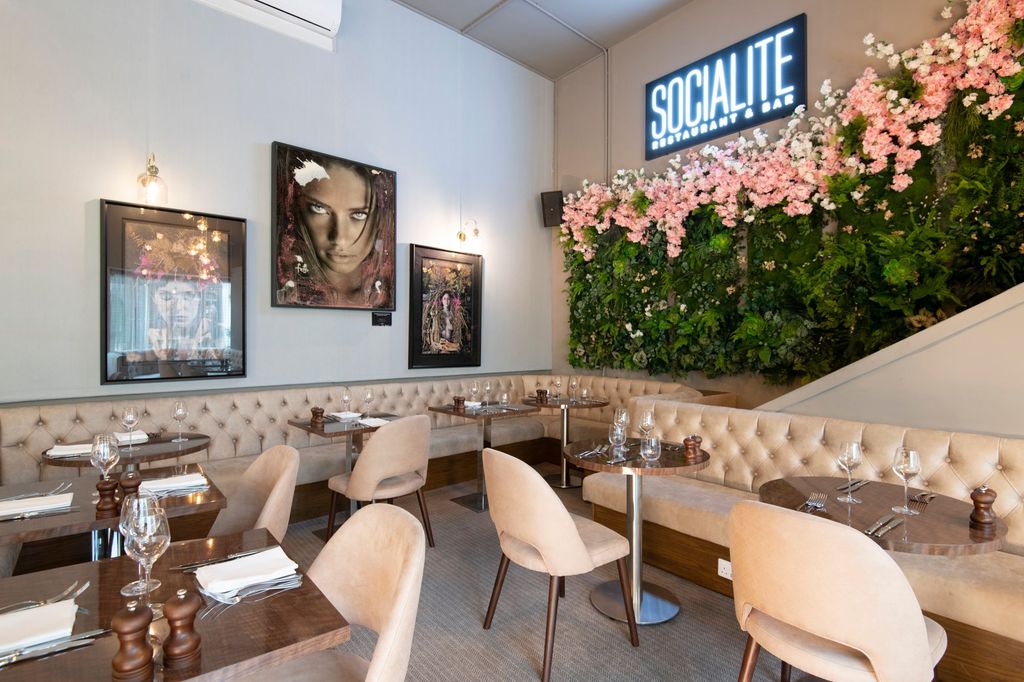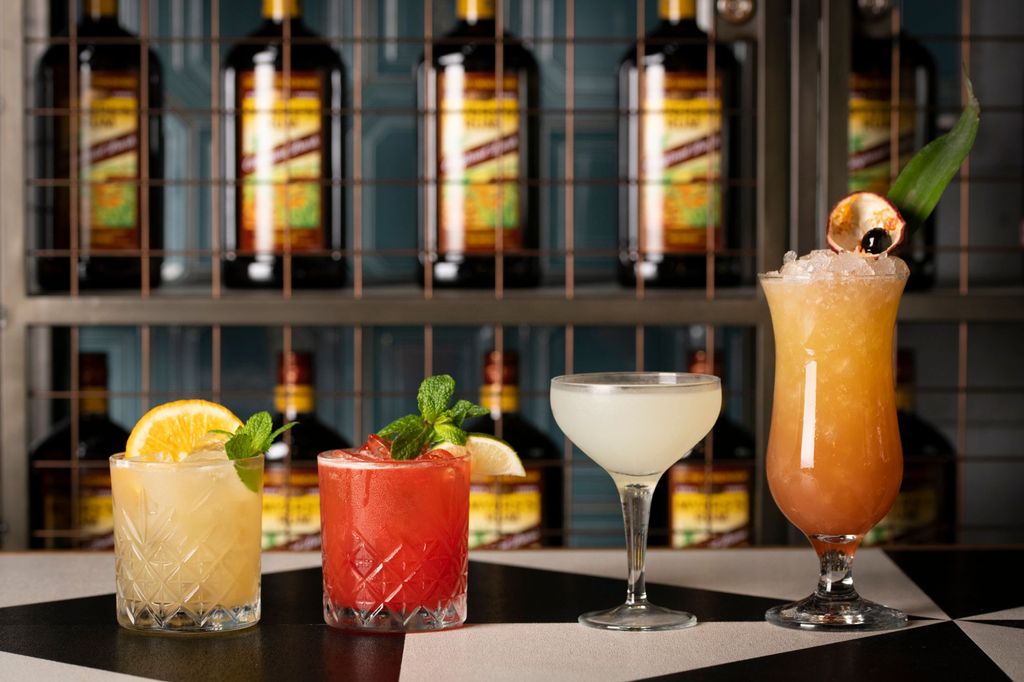 Rum Kitchen on Black Lion Street is bringing the flavours of the Caribbean to the shores of Sussex.
Think jerk barbeque flavours for feel-good food. Rum cocktails to keep those good vibes going and live DJs to get your tempo up. It's a carnival every day of the year. Caribbean favourites such as mutton curry and jerk chicken will delight lovers of the cuisine and plant-based visitors can enjoy plenty of choices from crispy fried cauliflower to roasted and rum-glazed jackfruit.
Opening in mid-June 2021 Taste Sussex is the latest independent venue to claim back some big-chain space at the Brighton Marina. Taking over the former Ben & Jerrie's on the Marina Boardwalk, Taste Sussex is the most ambitious project yet of food and drink duo Phil Bartley (The Great British Charcuterie, Hove Place, and Curds and Whey) and Steve Pineau (L'Atelier du Vin and Cases Club). With a nod to large chain lounge diners, Taste Sussex serves all-day family and group orientated menus, but using quality local and seasonal produce, as well as fun cocktails mixed by master mixologists. Alfresco dining with marina views as well as a keen eye on getting the perfect balance between quality and price point will make Taste Sussex a great hangout spot for locals in the know this summer.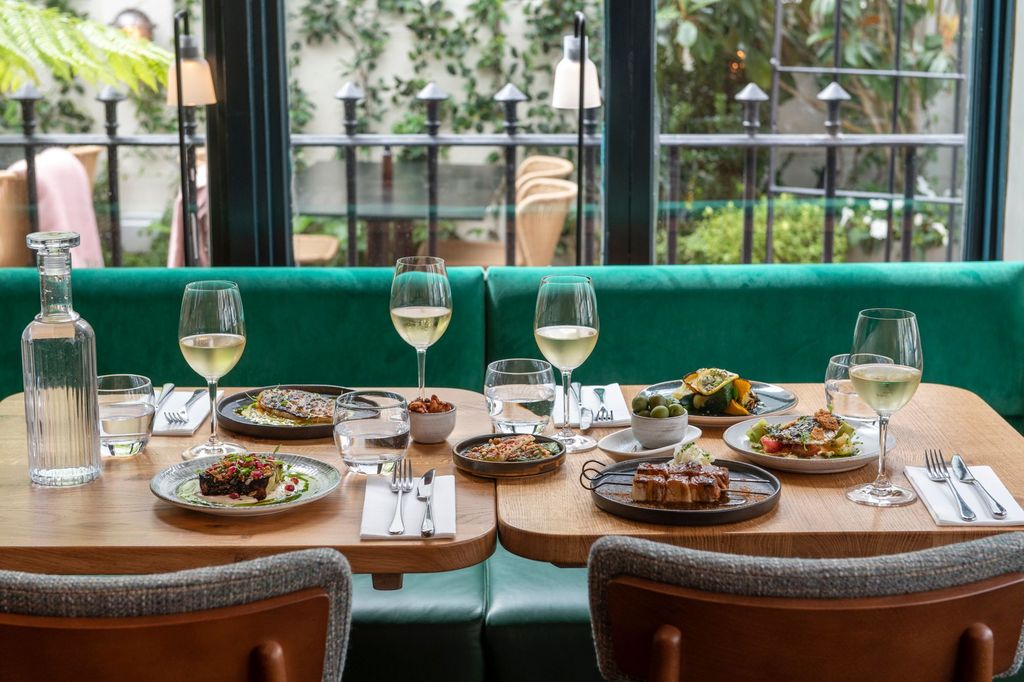 Burnt Orange opened in June 2021 in the former Coach House restaurant on Middle Street. Burnt Orange is brought to us by Razak Helalat, the restauranteur behind
The Coal Shed
and
The Salt Room
, two of Brighton's most loved restaurants. Burnt Orange is a little more casual and relaxed, mixing high-end food and drinks with beats from DJ Norman Cook (Fatboy Slim). The 16th century coach house still retains many original features which will be mixed with modern style and comfort in the 54 cover restaurant, with additional seating for drinks and
alfresco dining
in the beautiful cobbled courtyard. Read more about Burnt Orange.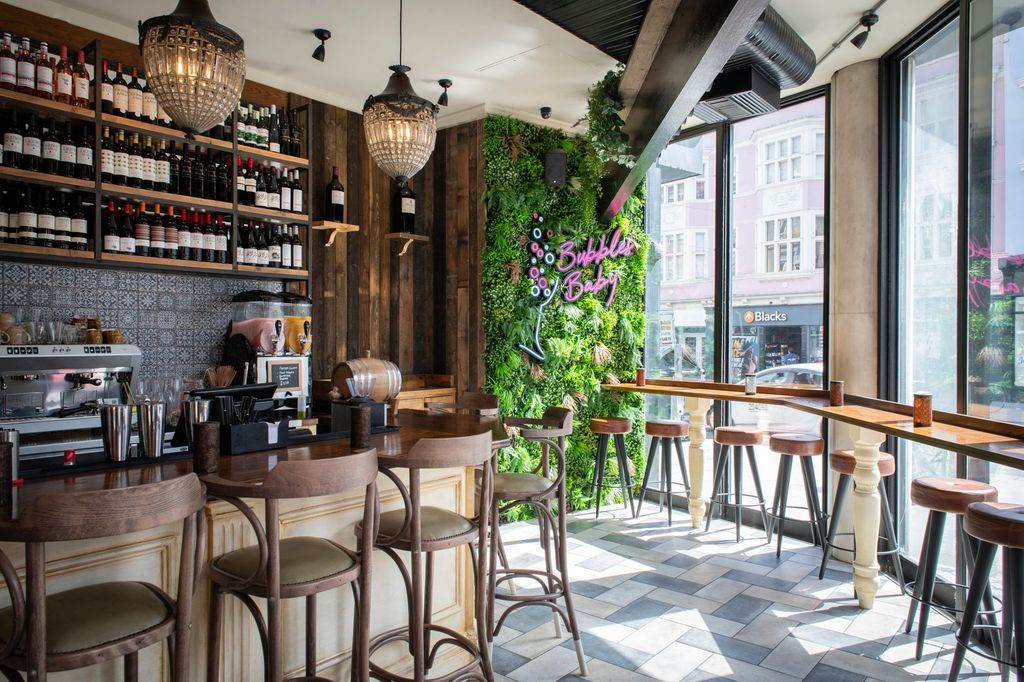 Tapas Revolution brings authentic Spanish cooking to North Road. The restaurant is open seven days a week and has a large dining area, bar and streetside terrace with views into The Pavillion gardens.
Tapas sharing plates make for great social meals and traditional paellas are a speciality. There's also a dedicated children's menu special offers including lunchtime deals, bottomless brunches and happy hour making this new venue the place to go for fiestas fit for friends or family
Bayside Social, Worthing
Kenny Tutt continues to expand his empire on the success of PITCH in Worthing and Ox Block in the newly redeveloped Shelter Hall. Inspired by modern-day beach clubs, and the Art Deco scene on Miami's South Beach, Bayside Social sits on Worthing seafront with 180-degree sea views. Inside the restaurant seats 40 covers with additional seating outside. Open for breakfast, lunch, dinner and weekend brunch, or you can just pop by for a cocktail.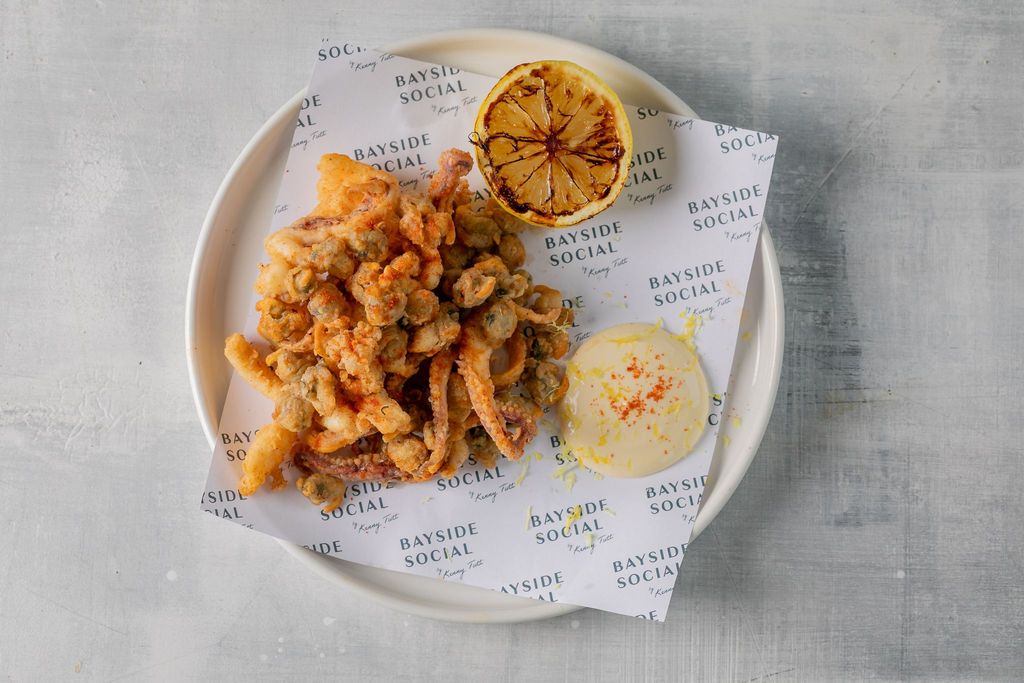 Kusaki
This fully vegan Japanese restaurant is a stylish new addition to the developments around Preston Circus and comes from the team behind Wolfox, Food For Friends and Botanique. Inside, the look feels very New York with a mix of industrial and Japanese styling. The menu offers lots of variety from sharing small plates, sushi, curries and a tasting menu. Drinks wise, there's a menu of Japanese flavour inspired cocktails that you may have trouble pronouncing even before you start drinking, a good mix of world wines, saki and beer.
We like to keep ourselves and you informed about new Brighton restaurants so check back regularly and don't forget to sign up to our weekly newsletter to find out what's where and who is doing it.