Restaurant Brighton's guide to
The Hanover pub Brighton guide
Our Hanover pub Brighton guide to the best spots
The Hanover Pub Brighton Guide with pubs on every corner.
Hanover is an area of Brighton that has built up a reputation for its bohemian residents and leftward-leaning sensibilities. It's affectionate nickname of "muesli mountain" tells you everything you need to know about the area and in our opinion features some of the best Brighton pubs.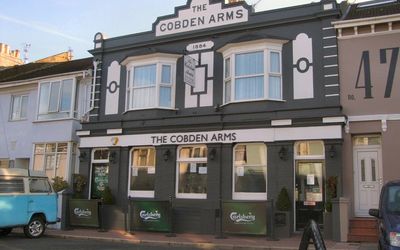 The Cobden Arms, Hanover pub Brighton

The Cobden Arms is a typically unassuming Hanover pub situated on a quiet residential street. This family-friendly local is the sort of pub where everyone knows each other and still has a pub darts team. As such the atmosphere is always jovial and friendly, making it easy to walk in and feel welcome. A real pub filled with real people that serves the community and is not in the slightest bit pretentious. The Cobden Arms is a pub to go visit when you have had your fill of trendy city-centre venues with drinks you've never heard of and staff that are too cool to speak to you.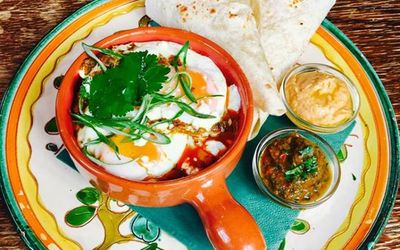 The Village is a local café and bar that has a strong rustic and homely feel. During the day you can pop by for a spot of brunch and a morning pick me up, by evening it becomes a bar and performance space for local artists and groups. In a past life it was The Horse and Groom, but following the closure, the pub was nearly a victim of commercial redevelopment. Thankfully the Hanover community came together to save the venue as a local asset, and its new life as The Village is a physical representation of what makes Hanover the place it is. Photo credit: The Village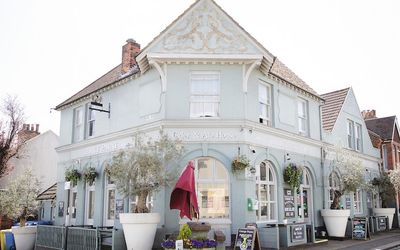 This Southover street local definitely makes it to our Hanover pub Brighton guide. It may be on the famous pub mountain, but unlike some of its neighbours, it has not got the student feel that might put some off. This is a classic pub that has got a firm crowd of devotees who frequent the bar on a regular basis. This Fullers backed pub keeps a strong cellar and regular quiz nights are popular with the hardcore quizzing fraternity. One area where the Napier isn't traditional is in the kitchen. Pungkoo Thai Kitchen serves here as well as being available for takeaway.