Restaurant Brighton's guide to
Worthing restaurants Guide by Restaurants Brighton.
In recent years, Worthing has experienced a remarkable surge in its food and drink scene, establishing itself as a vibrant destination for good quality cuisine. The town's reputation for independent eateries and innovative bars has flourished, attracting food enthusiasts from near and far. With its eclectic mix of gastronomic offerings, Worthing has emerged as a contender among its neighbouring culinary powerhouses like Brighton and Hove. Moreover, the town takes pride in being home to a MasterChef winner, further adding to its culinary credentials. From cosy cafes to award-winning Sussex restaurants, Worthing's up-and-coming food and drink scene is a testament to its culinary prowess and growing reputation.
Enjoy our guide to Worthing restaurants and if there any you would like to recommend then please get in touch with a member of Restaurants Brighton.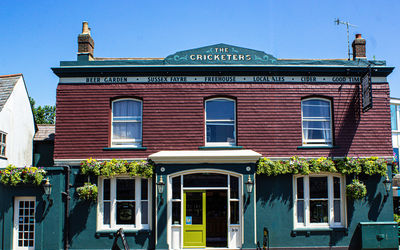 The Cricketers is a beloved, traditional pub and restaurant located in Worthing which has undergone an exciting refurbishment in 2023, leaving it even more charming than ever before. The community-led establishment offers quality real ales, wines, and spirits, as well as delicious pub classics and mouth watering Sunday roasts on its menu – and that's just for starters! In addition to its indoor seating, the pub's spacious back garden features a fun-filled play area for the kids and a special menu for the little ones. Plus, with its dog-friendly policy, The Cricketers is a fantastic destination for families looking for a welcoming spot to grab a pint or a bite with their furry friends.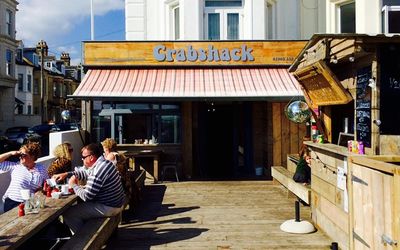 The CrabShack, an award winning Sussex restaurant, is a superb local seafood restaurant that makes the most of the greatest resource on Worthing's doorstep – the sea. Situated on the beachfront at the edge of the city centre this is the must try venue in Worthing. The family run Sussex restaurant offers super fresh seafood in a relaxed and unpretentious setting. The food is cooked to order and when it's gone it's gone. With everything from crab sandwiches to grilled lobster, depending on the day's catch, you can expect some of the best seafood around served simply and with love. On a sunny afternoon, you cannot beat sitting on their outdoor terrace with a cold beer and a bag of cockle & shrimp popcorn.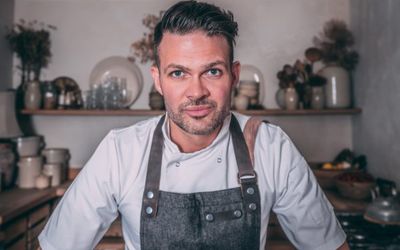 We are saddened to hear that Kenny and Lucy have made the difficult decision to close their Worthing restaurant on 31st July 2023. Their establishment has been a standout restaurant in the area, and we extend our heartfelt appreciation for the exceptional dining experiences they have provided to the community.
We wish Kenny and his team all the best in their future endeavours and hope to see their culinary talents shine in new ventures ahead and Kenny's culinary journey continues.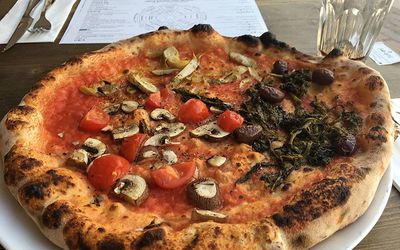 Fiordilate - Worthing restaurants guide
If you are looking for authentic Neapolitan pizza, made with a sourdough base, you can find that here at Fiordilatte. Pizza has been through a UK wide renaissance in recent years and Worthing is well served by this Italian pizzeria and gelateria. For anyone that is a regular visitor to some of Brighton's top pizzerias, Fiordilatte will be very familiar. A simple menu of freshly made and honestly priced pizzas is supported by daily specials, classic starters and delicious desserts. The wood-fired pizza oven dominates the centre of the restaurant and provide a focal point for diners. They even run pizza masterclasses where you can come and learn the skills of the pizzaiolo.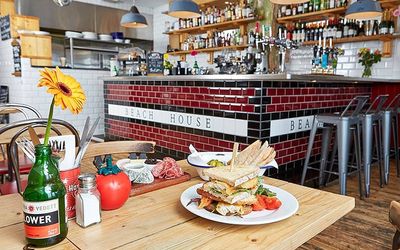 The Beach House is a relaxed and informal beachfront bar and café that serves home cooked food and gourmet burgers. The Beach House is passionate about locally sourced produce and aims to source all of their ingredients from local businesses that they have a relationship with. This is also true of their ales which they source from exclusively Sussex based breweries such as Arundel, Burning Sky and Downlands. The Beach House is a popular local spot, and comes to life on a summers evening with the outdoor heated terrace overlooking the pier and beachfront. A great spot for a drink with friends or a bite to eat, The Beach House is a real Worthing gem.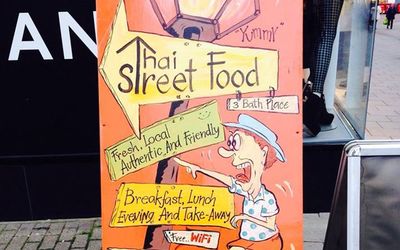 Thai Street Food - Worthing restaurants guide
No prizes for guessing what this Worthing restaurant specialises in, but they do so with great aplomb. It might not look much from the outside, and the interior is a little cramped and basic but don't let this put you off. What you will find is fantastic and friendly service, authentic Thai food that has not been adapted for the UK market and generous portions that will keep you full for hours. Open all day and operating a lunch and dinner menu, Thai Street Food is a Worthing favourite for locals and visitors alike. If you are a fan of Thai food and know your Pad Thai from your Pad Ki Mow then a visit to Thai Street Food in Worthing should be for you.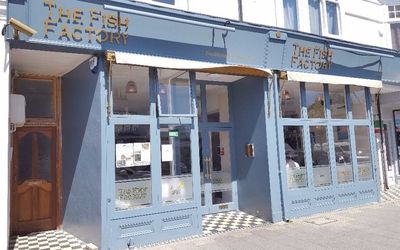 The Fish Factory, Worthing restaurants guide
The Fish Factory is part of the Worthing Proto Group of restaurants, which include the Fat Greek Taverna and Food. The Fish Factory is the original member of the group and as such makes it into this list. Serving only the freshest seafood, sourced from sustainable fisheries they are passionate about line caught fish. The Fish Factory believe in authenticity, which for them means sourcing ingredients from their country of origin. That means you get chorizo from Spain and pasta flour from Italy. The Fish Factory is a relaxed and comfortable dining experience, with professional service and quality cooking.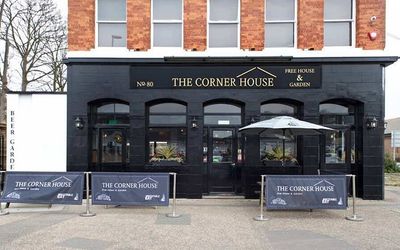 Situated on the site of one of Worthing's oldest pubs, you will find the recently renovated Corner House pub. No list of top eateries would be complete without a decent pub food option and The Corner House is certainly that. The stylish pub looks fantastic with its traditional tiled bar and sleek black exterior. The food is quality home-cooked comfort food but made with great attention to detail and a desire to make almost everything onsite. The team bake bread and make ice cream in the kitchen and even have a smoker for fish dishes. Obviously, no food pub would be complete without a decent Sunday roast and The Corner House has got a stonker with all the trimmings.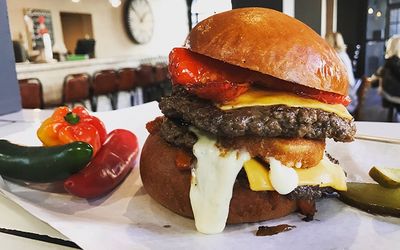 The Woods - Worthing restaurant
Didn't think you would get through this list without at least one burger kitchen sneaking in, well here it is. The Woods is a new Worthing restaurant or burger joint that matches sizzling burgers with cocktails, craft beers and thick shakes, naturally. The menu features a variety of different burgers with mouth-watering toppings and interesting flavour combinations. Sides are a selection of all the usual suspects from skin on fries through to sticky wings and mac n cheese. The Woods is the sort of trendy and cool restaurant that probably would not have happened in Worthing a few years ago but is now right at home.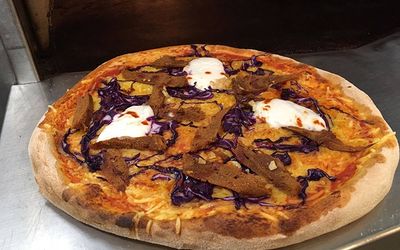 One of our favourite Worthing restaurants. It is not just people that are moving from Brighton to Worthing but even the city's restaurants are heading down the coast. Pizzaface has long be a Brighton favourite and they now have a branch in Worthing with a mini Boho Gelato included. What makes the branch different is that this is also a sit in restaurant with seating and table service. The quality is the same that residents of Hove and Kemptown are used to, with a range of pizzas and toppings that focus on quality fresh ingredients. If you are in town and feeling a little homesick for Brighton then Pizzaface will get you back on track and smiling.