Restaurant Brighton's guide to
With everything from Masterchef winners, to super fresh seafood through to an authentic taste of Sicily there are many foodie reasons to go to Worthing.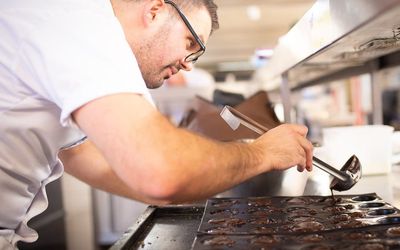 Local boy, Kenny Tutt won Masterchef in 2018 and set about opening his restaurant PITCH in his hometown of Worthing in 2019. The restaurant takes its name in reference to the family market heritage and is a celebration of the South Coast through a mix of modern and classic cuisines. Set in the heart of Worthing, PITCH spans two floors, with private dining available. Kenny also runs his own Worthing cookery courses most weekends.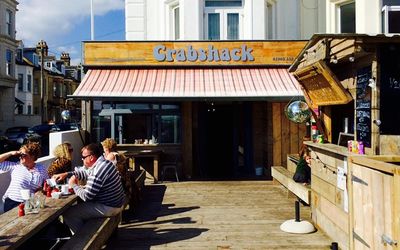 The Crabshack is a superb local seafood restaurant that makes the most of the greatest resource on Worthing's doorstep. Situated on the beachfront at the edge of the city centre this is the must try venue in Worthing. The family run restaurant offers super fresh seafood in a relaxed and unpretentious setting. The food is cooked to order and when it's gone it's gone. With everything from crab sandwiches through to grilled lobster, depending on the day catch, you can expect some of the best seafood around served simply and with love. On a sunny afternoon, you cannot beat sitting on their outdoor terrace with a cold beer and bag of cockle popcorn.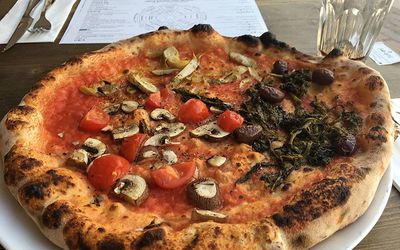 If you are looking for authentic Neapolitan pizza, made with a sourdough base, you can find that here at Fiordilatte. Pizza has been through a UK wide renaissance in recent years and Worthing is well served by this Italian pizzeria and gelateria. For anyone that is a regular visitor to some of Brighton's top pizzerias, Fiordilatte will be very familiar. A simple menu of freshly made and honestly priced pizzas is supported by daily specials, classic starters and delicious desserts. The wood-fired pizza oven dominates the centre of the restaurant and provide a focal point for diners. They even run pizza masterclasses where you can come and learn the skills of the pizzaiolo.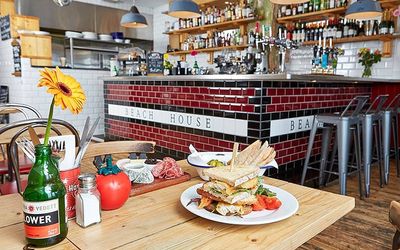 The Beach House is a relaxed and informal beachfront bar and café that serves home cooked food and gourmet burgers. The Beach House is passionate about locally sourced produce and aims to source all of their ingredients from local businesses that they have a relationship with. This is also true of their ales which they source from exclusively Sussex based breweries such as Arundel, Burning Sky and Downlands. The Beach House is a popular local spot, and comes to life on a summers evening with the outdoor heated terrace overlooking the pier and beachfront. A great spot for a drink with friends or a bite to eat, The Beach House is a real Worthing gem.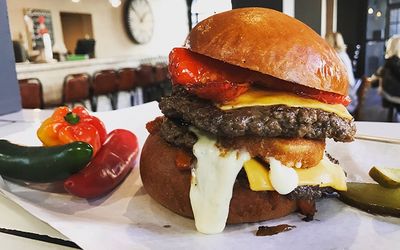 Didn't think you would get through this list without at least one burger kitchen sneaking in, well here it is. The Woods is a new Worthing restaurant or burger joint that matches sizzling burgers with cocktails, craft beers and thick shakes, naturally. The menu features a variety of different burgers with mouth-watering toppings and interesting flavour combinations. Sides are a selection of all the usual suspects from skin on fries through to sticky wings and mac n cheese. The Woods is the sort of trendy and cool restaurant that probably would not have happened in Worthing a few years ago but is now right at home.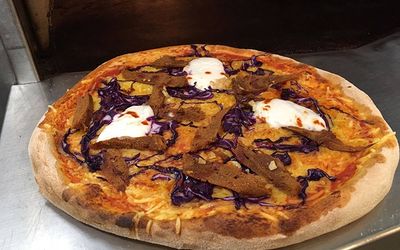 One of our favourite Worthing restaurants. It is not just people that are moving from Brighton to Worthing but even the city's restaurants are heading down the coast. Pizzaface has long be a Brighton favourite and they now have a branch in Worthing with a mini Boho Gelato included. What makes the branch different is that this is also a sit in restaurant with seating and table service. The quality is the same that residents of Hove and Kemptown are used to, with a range of pizzas and toppings that focus on quality fresh ingredients. If you are in town and feeling a little homesick for Brighton then Pizzaface will get you back on track and smiling.