Restaurant Brighton's guide to
Stay and dine in Brighton, Hove and Sussex
Stay and Dine is the new mini-break and with all the prime locations for a local staycation, we really have no need to venture further than Brighton, Hove or Sussex. Pubs with accommodation and boutique hotels with cocktail bars and star-studded restaurants are primed and ready to host you this season.  
Here are our tops picks of local and destination spots that offer a spectacular stay and dine service. 
Dine and stay in Brighton
To lift a quote from The Wonderful Wizard of Oz: "If I ever go looking for my heart's desire again, I won't go looking further than my own backyard. Because if it isn't there, I never really lost it in the first place… Oh Auntie Em, there's no place like Brighton!"
Even if you live here, a treat away from home can be a decadent delight. Whether you're on the hunt for a pub with accommodation or a five star suite in a sea facing hotel, it will of course be best coupled with some top quality food. Here are just a few venues that we think offer the full package if you just want to spend a special night somewhere local.
There's never been a better time to adventure close to home. Sussex has a perennial beauty that's well worth exploring. Combine that with a harvest that is as bountiful as it is diverse and you've got the perfect mini break or staycation, right on your doorstep.
And at this time of year, what can be more appealing than a country walk, followed by a lovely meal in a picturesque venue. Then not having to worry about travelling home.
Here's our choice of where offers accommodation so you can to dine and stay this season.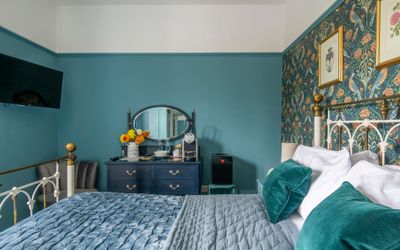 A countryside pub offering supreme staycation opportunities is the Crown Inn Dial Post. The family-owned pub close to the famous Knepp Estate rewilding project. For nature lovers, this really is a spot to visit and see how this once intensely farmed estate has bloomed into a haven for wildlife. After your trek pull up a seat at The Crown Inn for some homemade, locally and seasonally sourced classic pub fare and local ales. Once you've had your fill, retire to one of the 16th-century inn's deluxe rooms which have been tastefully and sympathetically refurbished.
There are three double rooms and one family room. A room service continental breakfast is included with your stay.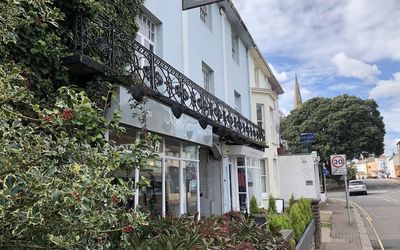 Hurstpierpoint is just a short skip away from Brighton but presents an entirely different pace of life. The beautiful high street is filled with independent boutique shops. There are plenty of nearby walks and quaint country pubs. Morley's Bistro offers seasonally led modern bistro cuisine, right on the charming high street. Accommodation wise, they have one triple room, three double rooms and a twin room. And after your lovely night's sleep in their luxurious rooms, you'll be able to enjoy a classic full English breakfast, including veggie and vegan options, before heading on your way.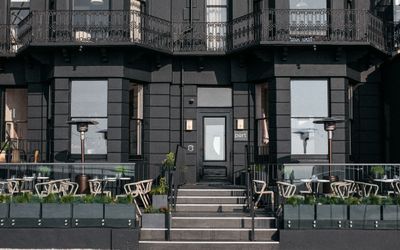 Pay a visit to our coastal neighbour Eastbourne and check in to the contemporary and boutique Port Hotel. Idyllically located in the grounds of a beautifully restored, sea facing Victorian townhouse, this hotel is majestic and luxurious. Rooms here range from sensational sea facing suites to cosier basement dwellings. Expect modern interiors that compliment the building's stunning original architecture. The restaurant bar has an offering of equal opulence. However, the breakfast and brunch menus are varied and versatile, offering something for every palate. Lunch to evening service is elevated to a more fine dining experience, where you can enjoy small and sharing plates that champion premium local ingredients. Bar service is available throughout the day until late at night and with the exceptional array of local wines, beers, spirits and seasonal cocktails to accompany the breathtaking views you'll want to savour the experience.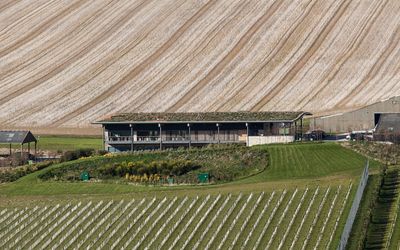 Ever wanted to staycation in a vineyard? At Rathfinny Flint Barns you can. The Flint Barns is located at the western end of the Rathfinny Wine Estate. The historic building has been lovingly transformed into a luxurious ten-room bed and breakfast and dining room. Expect breathtaking views of the Cradle Valley year-in-year-out, vineyard tours and wine tasting on your doorstep. You can also take advantage of the exquisite seasonal cuisine that's served in the Flint Barns dining room. Take a look at their offers for lavish short breaks.