Restaurant Brighton's guide to
Kemptown restaurants - our top picks
Take a trip into Brighton's bohemian heart and discover some of the Kemptown restaurants that locals would rather keep to themselves. Kemptown restaurants operate at a slower and more intimate pace than those of Brighton centre, while still providing a level of creativity and excellence for which the city is renowned.
Kemptown restaurants | Our top picks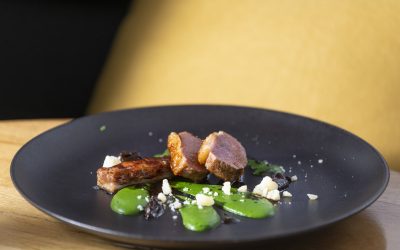 Amarillo at Drakes is the coming together of one of Brighton's finest boutique hotels and the star-studded career of Chef Ian Swainson. This is a gastronomic delight that will bring a foodie spotlight to Kemptown. Amarillo serves a tasting menu, with meat and a vegetarian option. Swainson's love is for Spanish food, but you'll find a mix of influences his ingredient-led, flavoursome creations. It should be noted that Brighton's last Michelin star was held by a Kemptown restaurant, is history destined to repeat itself?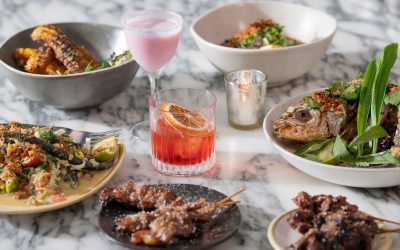 At night, Redroaster becomes Lucky Khao, Brighton's only Northern Thai restaurant and barbecue. Northern Thai cuisine is more suited to the UK than the more popular southern-style dishes as the climate is closer to our own. The food here is big on barbecued meats over a charcoal fire with spicy sharing curries and zingy fresh salads. Their signature dish may well now be the barbecue corn spare ribs – often imitated, never matched. But the great thing about the small sharing plates here, is you get to try a lot of amazing, unforgettable flavours.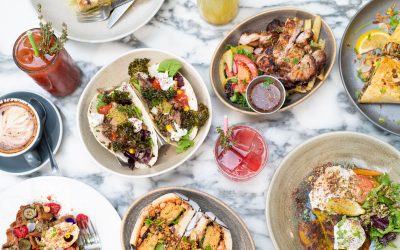 Redroaster at the bottom of St James' Street is something of a city institution, ethically sourcing and hand roasting their coffee and serving it alongside top-quality brunch and lunches with flair and style. The venue itself has a cool Scandinavian look and even cooler sustainability policy as one of the UK's highest-scoring restaurants in the Sustainable Restaurant Awards.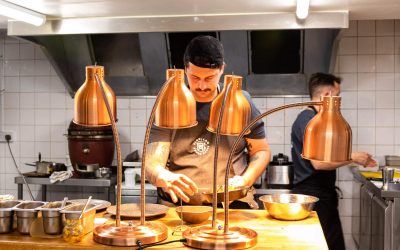 Finding a home as the resident kitchen at The Bronze, Slow and Low Smokehouse is well placed among the creative, playful and progressive nature of the venue. Guest's can expect an exceptional culinary experience. Here the dishes champion the rich and smokey flavours of American barbeque and further elevate them with the best ingredients Sussex has to offer. The result is magnetic aromas and seriously delicious cuisine.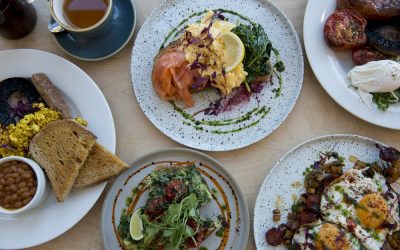 Starfish and Coffee Brighton is located right next to the beautiful Queens Park in Brighton and specialises in brunch, pastries, homemade cakes and excellent tea and coffee. From pancakes with bacon and maple syrup to a luxurious eggs Benedict or a big slice of fresh homemade cake baked by Brighton baker, Berkson Bakes. There are vegetarian and vegan options plus gluten-free bread and pastries available. Winner of the BRAVO 2020 best Cafe.
More Kemptown restaurants