Restaurant Brighton's guide to
Kemptown restaurants - our top picks
Take a trip into Brighton's bohemian heart and discover some of the Kemptown restaurants that locals would rather keep to themselves. Kemptown restaurants operate at a slower and more intimate pace than those of Brighton centre, while still providing a level of creativity and excellence for which the city is renowned.
Kemptown restaurants | Our top picks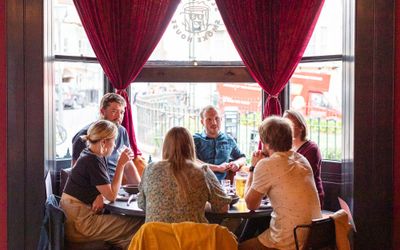 The Bronze, Brighton is located at the top end of St James' Street and ticks plenty of boxes for what is great about the area; fun, inclusive and progressive. It is a trailblazing venue and should be at the top of your venue hit list. Expect; a dazzling array of craft beer, an enviable selection of whisk(e)ys, superbly mixed botanical cocktails and a food menu fit for a king. Slow + Low provides the full flavours of the smokehouse, ingredients locally and conscience sourced. If you're looking for some true Brighton vibes then head to The Bronze and look out for their impressive events listings, live music, lectures, exhibitions and much more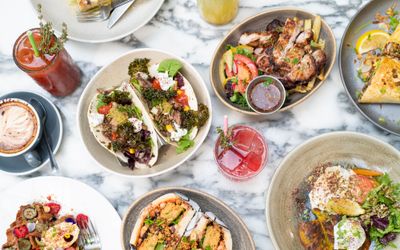 Redroaster at the bottom of St James' Street is something of a city institution, ethically sourcing and hand roasting their coffee and serving it alongside top-quality brunch and lunches with flair and style. The venue itself has a cool Scandinavian look and even cooler sustainability policy as one of the UK's highest-scoring restaurants in the Sustainable Restaurant Awards.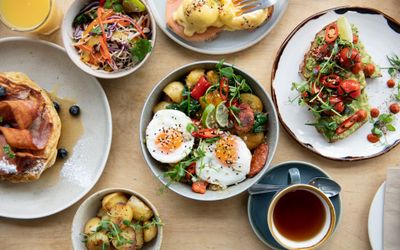 Starfish and Coffee Brighton is located right next to the beautiful Queens Park in Brighton and specialises in brunch, pastries, homemade cakes and excellent tea and coffee. From pancakes with bacon and maple syrup to a luxurious eggs Benedict or a big slice of fresh homemade cake baked by Brighton baker, Berkson Bakes. There are vegetarian and vegan options plus gluten-free bread and pastries available. Winner of the BRAVO 2020 best Cafe.
More Kemptown restaurants