Restaurant Brighton's guide to
Lewes Restaurants, Pubs and Cafès
The Lewes Restaurants Guide. Looking for the best of the Lewes restaurants, cafés or pubs?
Lewes is Brighton's historic cousin to the north. It may not have the same hip and happening vibe as the seaside city, but it is steeped in history and one of the prettiest places to visit in the local area. Here is our Lewes Treasure Trail round up from Torsten; 'it's a hotspot for daring, divine and delicious new eateries' . Being just a short journey from Brighton, a trip to Lewes is a must for any local or visitor to the city. Here you will be treated to iconic landmarks such as Lewes Castle, The Anne of Cleeves House and the famous Harvey's Brewery. With plenty of fantastic shops, antique dealers and art galleries there is plenty to keep you occupied. All that sightseeing is hungry work, and Lewes has its fair share of Sussex restaurants. To help you navigate your way through the town here are our picks of Lewes restaurants, cafes, Sussex pubs and bars.
You may also like our guide to restaurants in Worthing and Eastbourne restaurants.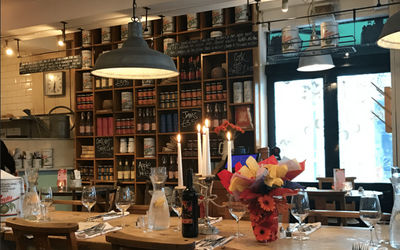 Bill's, Lewes Restaurants Guide
It may now be a massive national chain, but this is where it all began. The Lewes restaurant is the original, and so, therefore, the best. What started as a small fruit and veg shop has grown into one of the most trusted eateries in the UK. Their approach of creating homely dishes utilising the best meat, fish and vegetables available is why people love them. It is this ethos that this first café was born. The Lewes restaurant is the stone from which all other Bill's was carved.Situated on the main high street it has a prime position. Pop in for a coffee and a slice of cake or a full evening meal. Either way, you are guaranteed a delicious meal and fantastic service. It is likely you might leave with some goodies for home as well.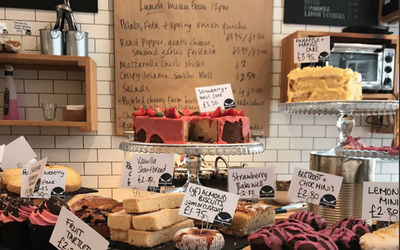 Flint Owl Bakery is dedicated to creating the best bread and pastries using only the finest ingredients. They take their craft seriously, creating products where no corner has been cut. At their café in Lewes, you can pick up some of their superb artisan bread and freshly baked pastries. Alternatively, take the weight off your feet and enjoy a drink and bite to eat in their charming setting. With a fabulous walled garden and cakes to die for, the smell alone is worth the trip. This venue had to be included in our Lewes restaurants page, as where else would you go in Lewes for fabulous baked goods?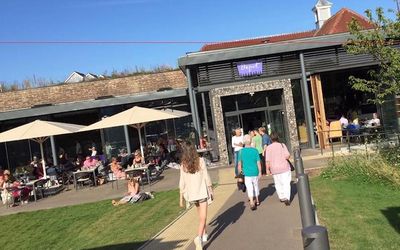 Depot is a cultural and community hub with multi cinema screens, live music, drinking, dining, art exhibitions and creative courses and workshops. This is a destination suited to whole families for a cultural day out or if you're looking to impress on a romantic date night.The Depot Kitchen is open for breakfast right through to evening meals and is well thought out and reasonably priced. The bar offers drinks from many quality local producers including Ridgeview and Bolney Estate and Harvey's, whose brewery is just next door. Why not combine your visit with one of these Sussex walks too. 
The Pelham Arms, Lewes Pub
The Pelham Arms is a charming traditional Sussex pub set in Lewes town centre. It offers guests popular gastropub classics made from locally sourced suppliers and ranges from burgers to plant-based dishes. Everything is created in house, they have a smokehouse in the pub where meats and fish are cured. Keep an eye out for beers from their own micro-brewery situated in the cellar. Landlord Andrew spends much of his free time creating beers under the name Abyss brewing that are showcased in the pub.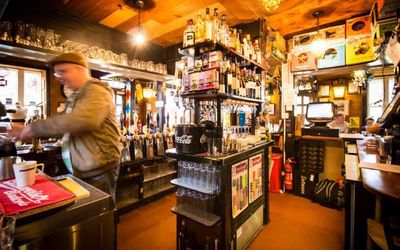 The Snowdrop Inn, Lewes Pub
For a night of live music and a traditional free house atmosphere, The Snowdrop Inn is the place to go. The Snowdrop Inn have worked hard to transform the pub into a resounding local favourite, hosting a beer festival, sports day and fun dog show every year (but not all at the same time). Their selection of beer and wine is strong and supports local and small producers. Food at this Sussex pub is seasonal, freshly cooked with a strong ethical and sustainable policy as well as options for all diet types. The Snowdrop is a super option for a Sussex Sunday roast.