Restaurant Brighton's guide to
Top-Notch Club Nights in Brighton
Welcome to the Brighton Clubs page, where the city's nightlife will find you! With a so many options to choose from, you're sure to find the the best clubbing or nightlife for you and your closest pals, depending on what you're in the mood for. 
But that's not all! Brighton also boasts incredible bars, diverse pubs, award-winning cocktail bars, and so many hidden beer gardens.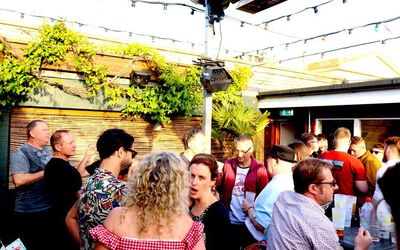 The Mesmerist is a popular and central bar spread across three floors, boasting four bars and a delightful rooftop terrace. A designated cocktail bar called Flipside adds to its allure, and live music bands set the weekend vibe. Open until 2 am on Fridays and Saturdays, this institution of a venue is ideally placed in the historic Lanes, offering fantastic food and bottomless brunches on weekends. The menu features super dishes inspired by the flavours of Asia, earning it the name 'Umami Nation'. With an exciting calendar of events, including rooftop terrace parties, open mic nights, and soulful evenings, there's always something to enjoy year-round at The Mesmerist.
Brighton & Hove Night Clubs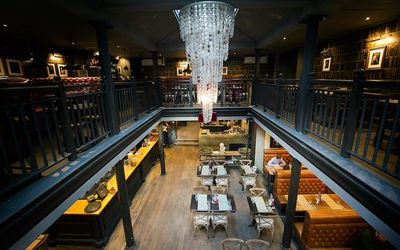 32 Dukes Street is a multifaceted venue that operates throughout the day and night. During the day you can pop in for brunch, lunch and dinner or enjoy a drink on their terrace. Once the sun goes down this place turns into one of the hottest tickets in town. It is a cool spot that attracts the fashionista crowd of Brighton. The relaxed lounge style setting makes for a great atmosphere. Music ranges from live performances through to commercial house, garage and hip-hop styles. The cocktail bar ensures that the drinks remain as classy as the clientele. Dress sharp and come and be seen at one of the coolest spots in the city. open til 3am on Friday and 4am on Saturday.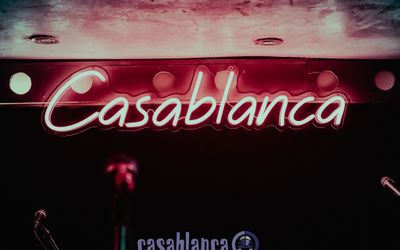 Established in 1979, Casablanca Jazz Rooms, situated on Middle Street in Brighton's Lanes, is a captivating and soulful club that enchants music lovers and jazz enthusiasts alike.
With its intimate setting, dim lighting, and exceptional live performances, Casablanca transports you to the golden era of jazz. Get lost in the mesmerising melodies and unwind with top-notch cocktails. Whether you're a jazz connoisseur or simply seeking an unforgettable night out, Casablanca Jazz Rooms is the perfect destination for an enchanting experience in Brighton's vibrant nightlife.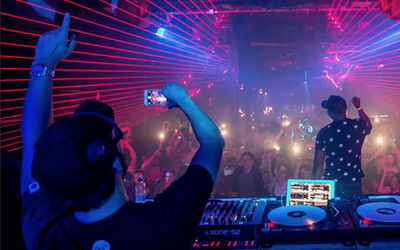 One of the UK's premier live music venues, Concorde 2 also doubles up as a great club venue. Situated on the seafront on the Kemptown side of town, it is a little off the beaten track. This only adds to its appeal. The Concorde 2 is beloved by the people of Brighton. It attracts some of the biggest names in music, many of whom played there on their way up the ladder. Gigs are everything from 80's reunions nights featuring T'Pau through to Nu Metal superstars and the leading names of UK Grime and hip-hop. Club nights attract some of the biggest DJ's around with names such as Craig Charles, Trevor Nelson and lots of local talent that have been keeping the city dancing for years.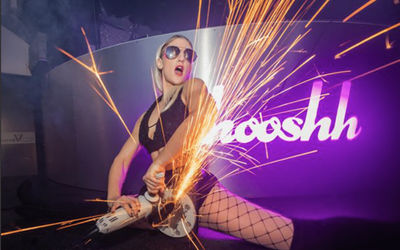 Another of the city's beachside party venues and a must on the Brighton club scene, Shooshh is a popular club with those looking for some late-night revelry. The glamorous venue had had a £1 million facelift, making it a real VIP party spot.
The sleek interior makes it the ideal place for those who like to dress to impress, and the mix of pop and dance music fits this crowd perfectly. If you go for the full VIP service you can really go to town. Another club that attracts a mix of in house and touring DJ's, Shooshh is a club for those who like to party until the sun comes up.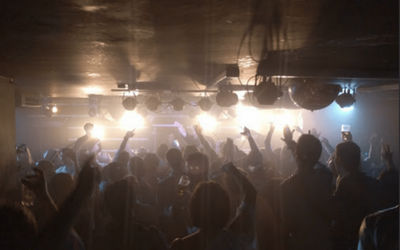 Patterns | Brighton Clubs
Another of Brighton's popular new music venues, Patterns offers two floors of music and dancing. Downstairs is the more serious party venue, where the live music happens and club nights go on late into the night. Upstairs is a more relaxed vibe. Open during the day for food (pizza) and drinks, in the evening there is a lounge feel with chilled out tunes and great drinks. Patterns is a great Brighton club that attracts all ages to its doors. During the summer months the terrace is one of the best spots in the city, and in the winter they have created a winter wonderland. Located on the seafront, opposite the iconic Brighton Pier on Marina Parade.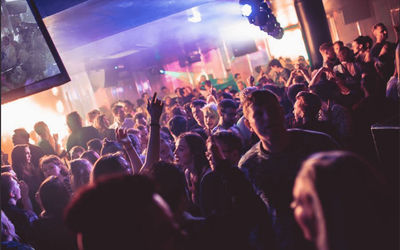 The most popular gay club on the south coast, Revenge is open to everyone no matter your sexuality.
The best party in town and is always a great night out. Situated on two floors, the music is a mix of dance and pop with plenty of opportunities to bust your best moves.
An open an attitude free night out, the Brighton club scene is richer for having Revenge in the Town.
If you are looking for the most friendly and fun night out in the city, then Revenge is the club night for you.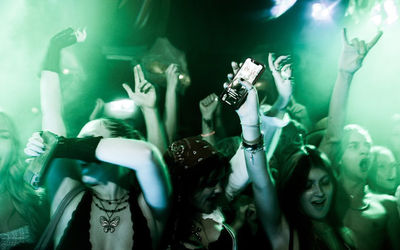 Leading the way in new and underground club nights in Brighton for over 25 years. The Volks is a legendary Brighton night club known for its vibrant energy and diverse music scene. Open throughout the week until the early hours of the morning, it caters to night owls seeking non-stop fun and dancing. With an eclectic mix of DJs and themed nights, including drum and bass, techno, and house music, The Volks guarantees an unforgettable clubbing experience. As one of Brighton's oldest and most iconic venues, it continues to draw crowds looking to dance the night away in the heart of the city.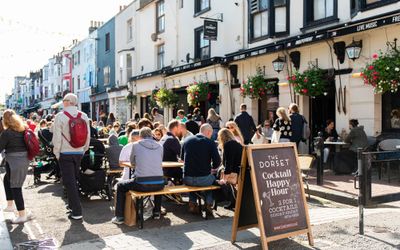 Brighton's pubs offer a fantastic option to kickstart your night before hitting the vibrant club scene.
With an impressive array of pubs scattered throughout the city, you can enjoy a variety of atmospheres, from traditional to contemporary and quirky to chic.
Grab a refreshing pint or indulge in craft beers, and some even offer live music or DJ sets to get you in the party mood. With a welcoming and diverse pub scene, Brighton ensures you'll have an enjoyable time before embarking on a memorable night of clubbing.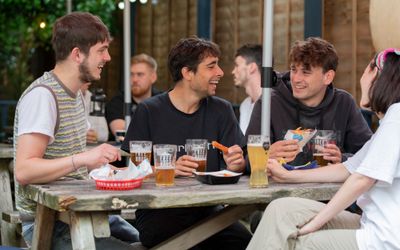 Enjoying a beer garden, drinking terrace, or rooftop bar before hitting the Brighton nightclubs is a brilliant pre-clubbing choice, especially with good weather.
These outdoor spaces offer a relaxed and social environment to catch up with friends, bask in the sunshine, and savour refreshing drinks. It sets the tone for an exciting night ahead, providing a perfect blend of chill-out vibes and anticipation. Whether you're sipping cocktails with a view or lounging in a beer garden, starting your night at these spots guarantees a fantastic prelude to the energetic nightlife in Brighton.