Restaurant Brighton's guide to
Italian Restaurants in Brighton
Best Italian restaurants in Brighton
If you're looking for an Italian restaurant Brighton has plenty to offer. We have compiled this selection of the best. There are Italian Osterias, North Italian fine-dining and some fantastically family-friendly staples. Pizza, pasta, arancini, risotto, whatever Italian dish you crave, we've got you covered.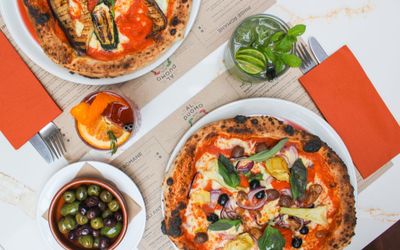 Opening in 1979, Al Duomo is Brighton's longest-serving Italian restaurant. In recent years it's come under new management, but at the core of that management, it's still very much Italian and family-owned (the new owners were partners in the business for over 30 years). The restaurant itself is brightly decorated in oranges and blues instantly reminiscent of warmer shores. There's plenty of room, perfect for dining Italian style, with lots of guests. All the food is freshly made to order with quality ingredients. And include Italian classics such as stone-baked, wood-fired pizzas, freshly made pasta and gelato, also made in-house.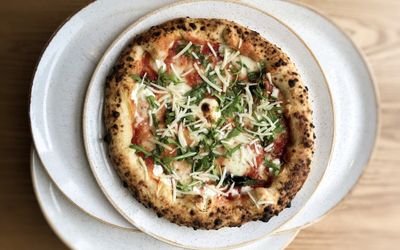 Situated in the charming delights of Brighton's bohemian village, Kemptown, Woodbox Pizza serves authentic Neapolitan pizza, using dough that has proved for over 24 hours and fresh Sussex ingredients to create real-deal pizzas. The small restaurant is social and relaxed, with a great selection of wines provided by Butler's Wine Cellar, also in Kemptown. Dog-friendly, family-friendly and not just for locals, Woodbox is a destination for those in the mood for good food and company at a more relaxed pace.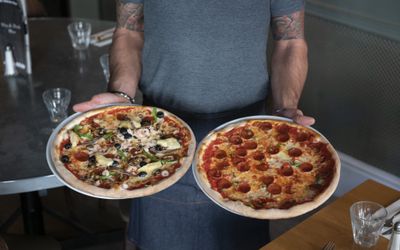 One of the dons of the Italian Restaurant Brighton scene is open 7 days a week from 11.30 am to 11.30 pm and is great for all sorts of occasions; whether it is for a romantic get together, a group of friends starting a night out or for business lunch or diner. As an Italian family-run business, they pride themselves on authenticity and the warm spirit of Italian hospitality and this is almost certainly felt here. Quality ingredients are prepared daily at Donatello, serving customers fresh and authentic Italian dishes.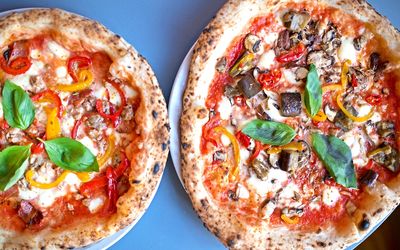 Serving you a slice of Naples on Brighton's West Street, NuPosto Pizzeria brings you the real deal Italian pizza with all the smells of authentic Italy. The dough is fermented for over 24 hours to give a soft chewy base that is the perfect platform for rich tomato sauce and fresh melt-in-the-mouth mozzarella that is delivered from Napoli twice a week.Situated towards the bottom of West Street and next to the cinema, Brighton Centre and Churchill Square shopping centre, NuPosto is ideally situated for pre or post-shopping dining.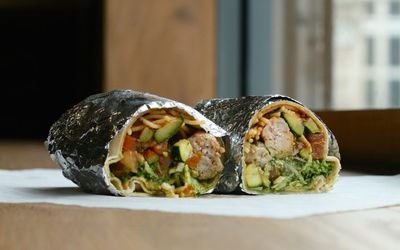 Eatalio is a recently new addition to Brighton's Italian food scene, and is located on Queens Road, about a 5 min walk from the station near Brighton's clock tower. Inspired by the simple, yet healthy food served from the street carts in Italy, Eatalio provides affordable, grab and go food for breakfast, lunch and dinner.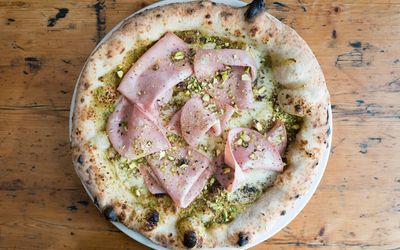 Fatto a Mano Hove have taken the city of Brighton & Hove by storm with their simple and delicious Italian fare and pizzas. The main menu is supplemented by ever-changing specials and all of their dishes are created right in front of your eyes. Fatto a Mano have recently created a gluten free base that is as good as their original and offer vegetarian and vegan options.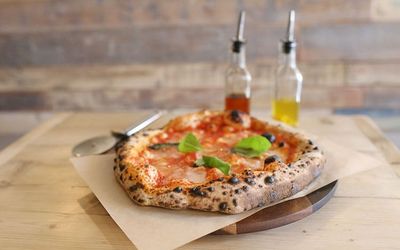 Where plant meets pizza. Purezza is Pizzeria in Kemptown that serves pizzas that are not only vegan but nearly 100% gluten free. It's much lower in calories; pizzas are between 480 – 620 calories. Compared to a 'typical' pizza, from a fast food chain or supermarket, this is the equivalent of just 2 or 3 slices.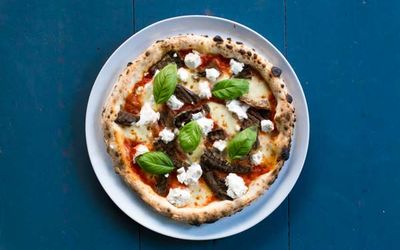 Morelli Zorelli brings you a true taste of Italy, using both artisan and genuine Italian ingredients and is quickly making its mark as a serious contender as one of the best pizzerias in Brighton and Hove. We are talking seriously big Italian flavour, from a smallish but perfectly formed menu using a 150 year old Sardinian sourdough.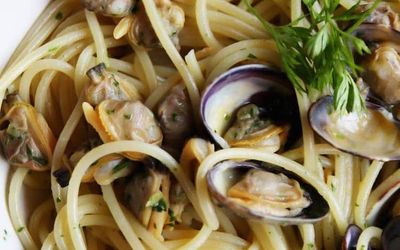 Small and independently owned the VIP Italian Pizzeria restaurant and café is as affordable as they come and is thriving favourite in the Italian restaurant Brighton scene. Located centrally on the Old Steine this venue serves a great value Italian pizza as well as serving as an Italian Deli-Café (Italian cheeses & salamis). Naples inspired Italian cuisine. Always busy so get there early!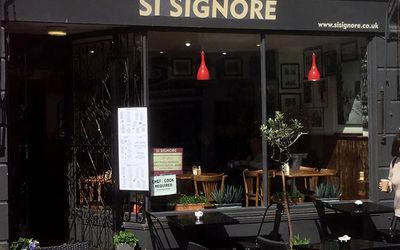 Fully licensed or BYO, Si Signore is located on Sydney Street in Brighton's North Laine. Described as a café and restaurant, this intimate little venue has a great following in this trendy part of bohemian Brighton. Renowned for their great service and family atmosphere. Here nothing is too much trouble and you will be greeted in a typical Italian way, like long lost friends.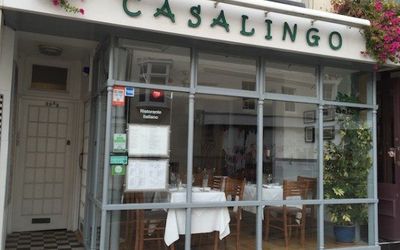 Casalingo offers authentic Italian cuisine on Preston Street in Brighton. Well known for a relaxed and social atmosphere, this Italian restaurant has a knack for delivering an Italian inspired vibe, using truly authentic recipes and fresh ingredients. Open every evening from 5 pm, 7 days a week, Casalingo offers a true taste of the Italian lifestyle.