Restaurant Brighton's guide to
Best Caribbean restaurants in Brighton
Brighton is well known as a party town, so it's well matched to Caribbean food, which packs the carnival spirit into each dish. Caribbean food is about feeling good with a hit of hot to set those endorphins soaring and the good times going.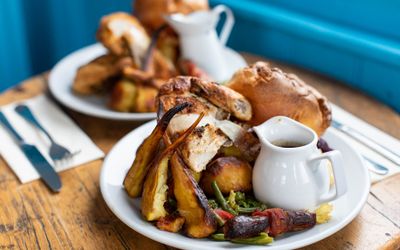 Haus on the Hill is a Brighton Bier pub whose resident chef, Danny O'Shea, is well known locally for his former popular Caribbean restaurant, Bus Stop (now closed). The neighbourhood pub is always lively and welcoming. Pay it a visit, and you'll be rubbernecking and lick-licking as Danny's creations come out to feed hooked locals in their droves. Weekday deals pepper the menu and pair perfectly with the award-winning locally brewed beers. You'll find classics such as Jerk chicken and curried goat alongside ital 10-bean stew (vegan) and West Indian fish curry. Danny's also a dab-hand at a Sunday roast, winning himself Best Sunday Roast in the 2022 BRAVOs, while Haus on the Hill holds second place for the Best Local. Winner, winner, Jerk chicken dinner.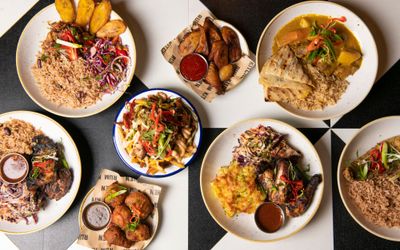 The Rum Kitchen in the Lanes is a large Caribbean restaurant serving good-time vibes, quality Caribbean food and over 100 types of specialist rum! Rum Kitchen has restaurants in Shoreditch, Soho and Brixton, adding our seaside party town to their family in 2021. They're big on rum and they're big on flavour, making it all about the Jerk BBQ experience. But you'll also find your other Caribbean favourites and lots of consideration for plant-based diners. All of the food is freshly prepared with quality ingredients. With a banquet dining room, a roof terrace, and weekend DJs this a great place for fun and social eating, as well as private parties. You'll also find tempting weekday offers and a daily happy hour (did someone say Pineapple Daiquiri?).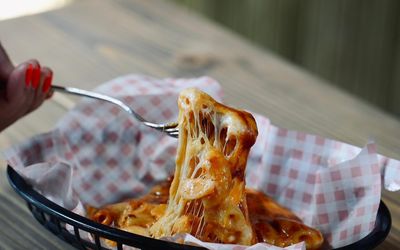 Ollies Jerk Shack is located in Brighton square with a secret rooftop terrace for affordable Caribbean food, cocktails and regular drink offers. Here you'll find wraps, dirty fries and all the classics, including mac and cheese, Jerk chicken, curried goat and the ubiquitous rice 'n' peas.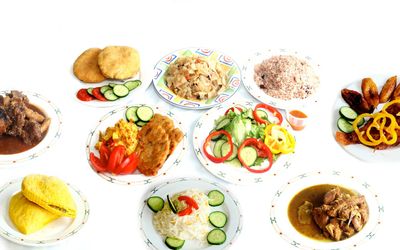 The Island kitchen at Mrs Fitzherberts in the North Laine serves up all your favourite Caribbean dishes. The Jerk Pit dishes are marinated for 24 hours and force cooked for sealed in chargrilled deliciousness. With live music on Thursdays and DJs Fridays and Saturdays, it's an excellent central location to get your carnival spirit going for the weekend.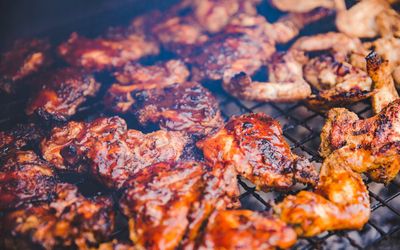 Runaway Bay is the kitchen franchise at the lively Hove pub, The Freemasons. The menu is divided into mains, burgers and wraps and loaded fries with classic dishes in all four and at least one plant-based option in each section. Runaway Bay is a family run Caribbean restaurant now in its second generation with the original 30-year-standing establishment based in Brockley, South London.