Restaurant Brighton's guide to
Spanish and Tapas Restaurants in Brighton
Welcome to the vibrant world of tapas in Brighton, where you'll discover an amazing variety of Spanish culinary delights.
Brighton boasts an impressive array of Spanish restaurants and eateries with Spanish influences, each offering their own unique twist on these small plates of flavour-packed goodness. From traditional tapas joints serving up classics like patatas bravas and albondigas, to modern establishments showcasing innovative interpretations of Spanish cuisine, there is something to satisfy every palate. Even some Brighton pubs have embraced the tapas trend, infusing their menus with delicious bites perfect for sharing. So, grab a group of friends, sip on some sangria, and embark on a tapas adventure in the lively food scene of Brighton.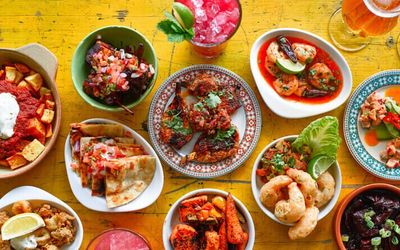 Brighton Cookery School is a creative cookery school located right in the very heart of Brighton. Brighton Cookery School offer a wide range of classes to the public throughout the year, each class lasts a minimum of two hours, is professionally taught and ingredients and equipment are all included. One of their classes includes a Spanish tapas cookery class where you will learn to cook your very own Spanish inspired dinner including dishes such as Patatas Bravas, Albondigas and Calamares with garlic and saffron mayonnaise. Check out all their upcoming classes here.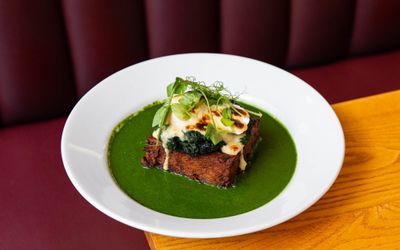 Enjoy modern British tapas dining at its best at Terre a Terre. This pioneering vegetarian Restaurant has been paving the way for elevated vegetarian dining since 1993 and with consistent excellence and creativity – we can see why they have held their title as restaurant royalty for decades! Terre a Tapas is available as either hot or cold sharing plates and the dishes champion the restaurant's signature flair of creativity.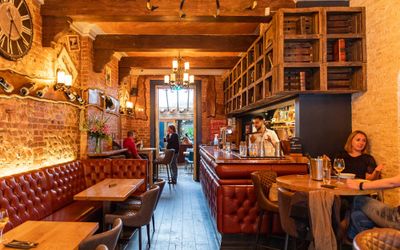 The Paris Wine Bar in Hove serves modern British tapas. The menu changes seasonally and generally runs to around 20 plus dishes with daily changing specials. Around three dishes per person is a good rule of thumb. Popular dishes include the 14 day braised pork in a barbeque sauce and the rack of lamb with lentils and savoy cabbage. Drinks-wise they have an extensive quality wine list with many available by the glass, as well as a good selection of beers, spirits and a cocktail menu featuring classics and house signatures.
For traditional authentic tapas in Brighton head to New Road to Tinto Taperia located below the incredible Bar Valentino.Tapas favourites include Pollo al ajillo, albondigas and patatas bravas and you will find a good selection of meat, fish and veg tapas dishes. The award winning vegetarian restaurant Terre á Terre offers Terre á Tapas. Sample dishes include Kentucky Fried Cauliflower, Hushpuppy Plumpkin, and Charred Aubergine Zhuganoush for £23.50 per person.
You can learn to make tapas at Brighton Cookery School. On given dates of the month you can learn to cook Spanish inspired dishes such as Patatas Bravas, Albondigas and Calamares with garlic and saffron mayonnaise.