Restaurant Brighton's guide to
Best pizza and pizzerias in Brighton
We are well known as a city of excess, so if you're after pizza, Brighton has got you more than covered. But forget the high street super chains with their weird salad bar, Americanised proportions and ingredients. Our Italian residents, true to their famed hospitality, are bringing the passion of their regions to delight and regale us, and in true Brightonian entrepreneurial fashion a few others have innovated.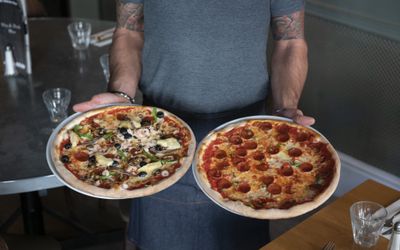 Diners visit Donatello's for many reasons, and consistency of quality is one of them. From the food, to the drinks and service, this venue remains the market leader in town for reliability. Authentic, well priced and expertly cooked Italian dishes are served to guests with friendly and approachable service. This seems to be the winning formula for building a reputation on the foodie scene in town. Visit for their all Italian wine list too, it is truly something special in Brighton.
Brighton's favourite VIP pizza can be found at Shelter Hall under the name Amalfi. Guest can expect the same dedicated authentic Italian dishes. The pizzas are made with a traditional Naples sourdough base and come with a variety of toppings. Beachside pizza sounds like a winner to us. Just make sure you're not breaking bread with the seagulls!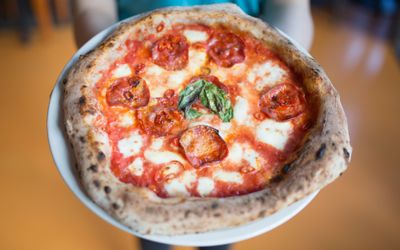 Serving you a slice of Naples on Brighton's West Street, NuPosto Pizza Brighton brings you the real deal, genuine Italian pizza with all the smells of authentic Italy. The Neapolitan base is proved for 24 hours then cooked in 60 seconds to seal in flavour and deliver a perfect chewy base with creamy mozzarella which is delivered twice weekly from Italy.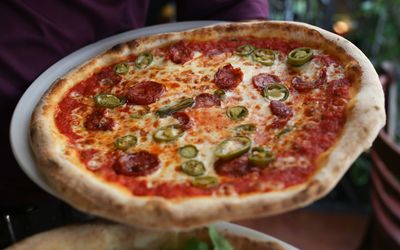 Opening in 1979, Al Duomo is the longest serving Italian ristorante in Brighton, and possibly the first in the UK to offer wood fired pizza. Their dough is proved for three days to make an extra light and fluffy texture, tomatoes and flour are imported from the best suppliers in Italy, but fresh ingredients are sourced from Sussex. An exceptional serving and 'pizza Brighton' history!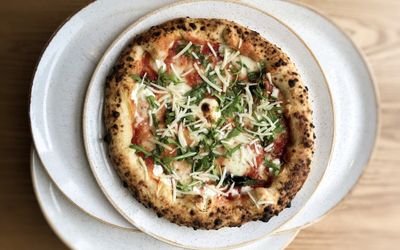 This neighbourhood pizzeria, tucked away in Kemptown, is a destination in its own right, we believe. Think light airy setting, chilled Kemptown vibes, alfresco summer seating with late evening sun, wines from Butlers Wine Cellar and pizza that comes certified as authentic Neopolitan. On a fine evening, you can finish off your meal with a seafront promenade, far from the madding crowd of the more populated strip between the piers. Or explore the excellent selection of watering holes that Brighton's bohemian village has to offer. Woodbox Pizzeria serves the classic Italian "fast food", but at the more relaxed Italian pace.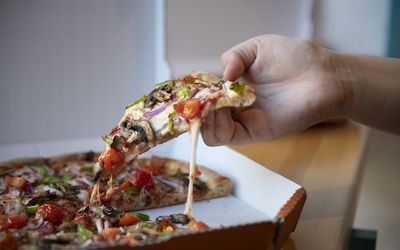 Dodo Pizza delivers super fast and fresh pizzas, made with a superior quality of ingredients to many similar fast food style venues. The small restaurant is great for eating on the go with single slices available from just £1; these are always fresh within the hour, there's even a timer to let you know when it came out the oven. For the cautious or the just plain curious, you can watch the activity in the kitchen via the live webcam. Dodo pizza is the fast food pizzeria, reinvented.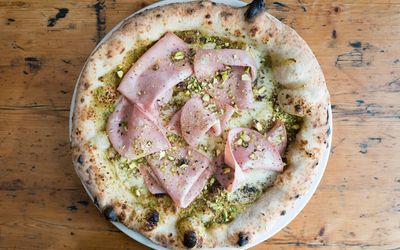 The original Fatto A Mano that created such a buzz they opened up a second in Hove, then a third in the North Laine. It's established itself as one of the go-to destinations for pizza especially on this side of Brighton. Expect a really buzzy atmosphere, delicious pizza and an authentic style.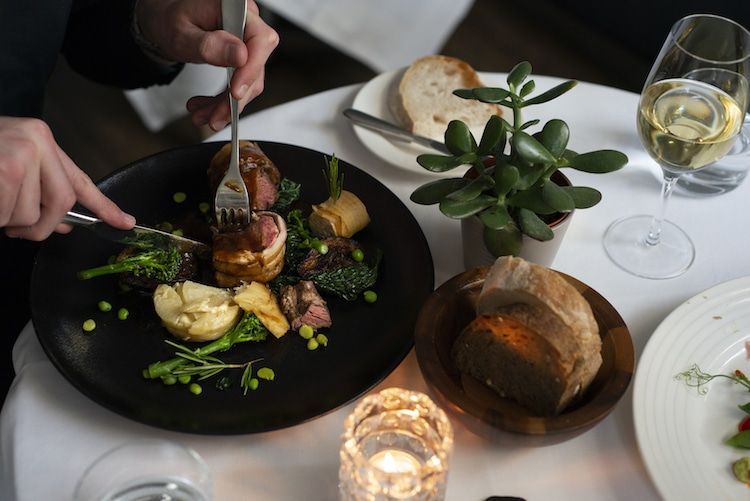 Want to know the latest food & drink news for Brighton & Hove?
Add your email address below and we will send you our newsletter every two weeks.
(Being respectful of your data and privacy is really important to us, always has and always will be.)