Best Pizza and Pizzerias in Brighton
Brighton and Hove is a quite a hotbed when it comes to pizzerias and Italian restaurants as there is so much to choose from. So if you are looking for Mama's secret Italian pizza recipes or the best and most authentic Neapolitan pizza specialist then we have it all covered.

Serving you a slice of Naples on Brighton's West Street, NuPosto Pizza Brighton brings you the real deal and genuine Italian pizza with all the smells of authentic Italy.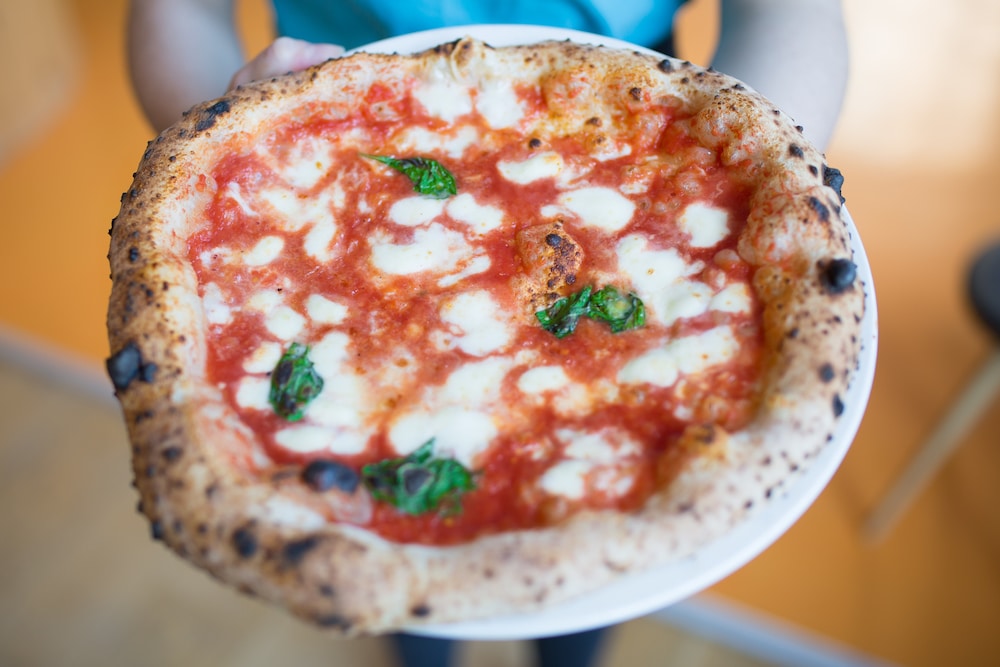 Coffee Break, by Edendum (from the Latin, eating) is an Italian café and food shop where the time-honoured culinary tradition of Northern Italy is presented in a relaxed, friendly atmosphere that's enjoyable at any time of day. Pizza here is really quite exceptional, the dough is made using traditional recipe and allowed to prove for over 24 hours giving the perfect chewy base, topped with the finest and freshest Sussex ingredients.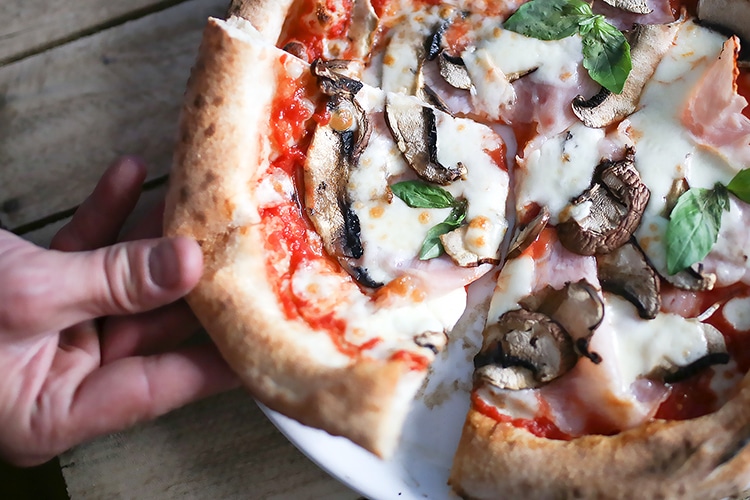 Polpo is a Michelin recognised Italian restaurant and bàcaro. Bàcaro is a Venetian word to describe a humble restaurant serving simple food and good, young Italian wines. Serving Venetian finger food such as cicchetti and small plates, Polpo also offer their Pizzettes with toppings such as Wild boar speck, scamorza & black trumpet mushroom. Pizza Review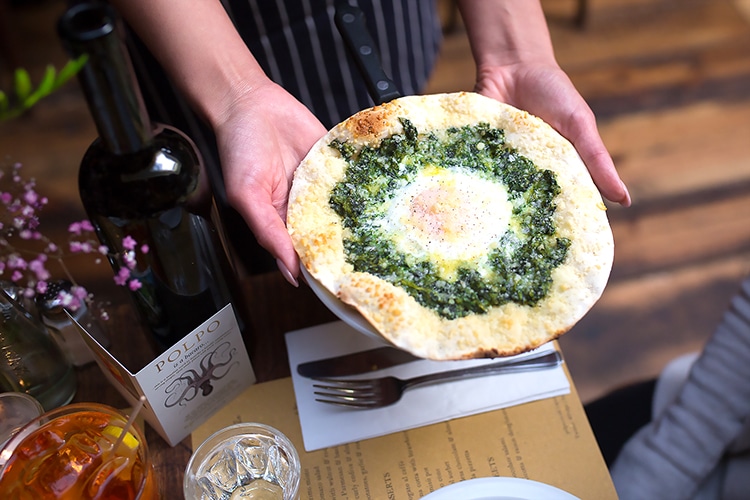 Located on the seafront facing the West Pier, this pizzeria offers spectacular views both inside and out. With their open plan kitchen you will see the dough get flipped in the air as your pizza is handmade and cooked to perfection in an authentic wood fired oven. West Pier Pizzeria serve up Romana style pizzas, which are thin and crispy leaving plenty of room for delicious toppings, and while your there why not enjoy an ice cold Peroni or glass of Prosecco, they have both on tap.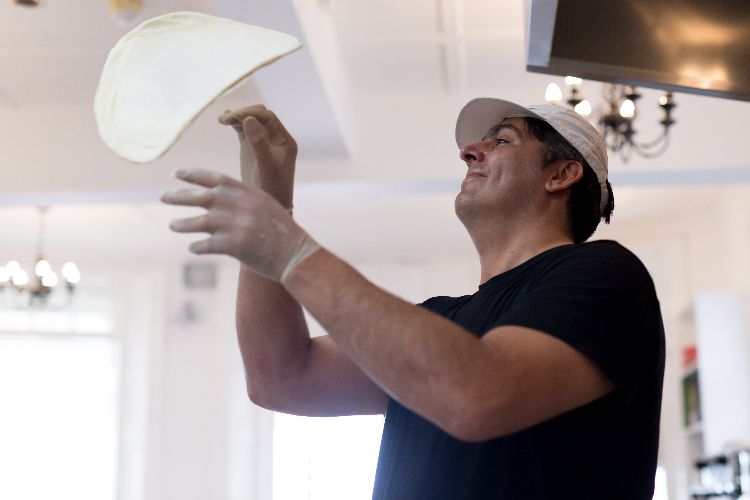 Renowned as a venue for many an occasion, Al Duomo is centrally positioned right next to the historic Royal Pavilion and caters for small and intimate, while also having the capacity for the grand and the elaborate. Set over 5 different floors,  Al Duomo Italian restaurant is the longest serving Italian ristorante since 1991.
Pizzeria Review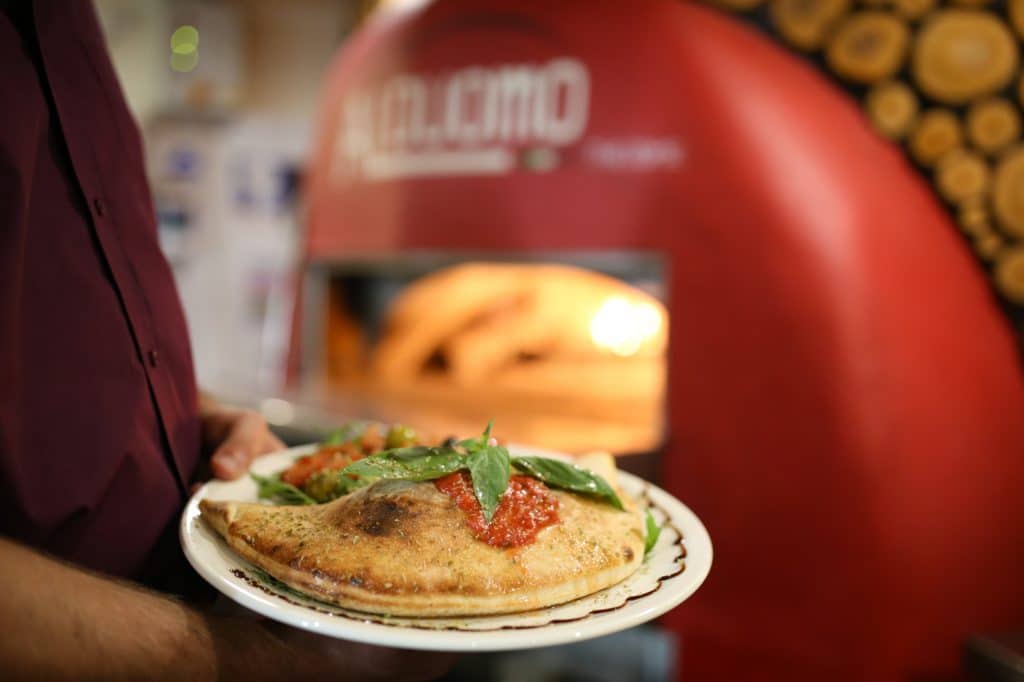 Jamie Oliver's Brighton restaurant is located on Black Lion Street, a stones throw from the seafront, nestled within The Lanes. Whatever the occasion – a quick bite with friends or a big family dinner. They take bookings of any size, from 2-85, but feel free to walk in anytime.
Pizzeria Review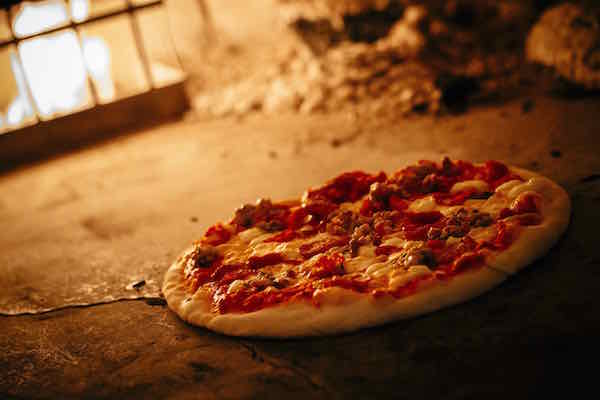 The second addition to the Fatto A Mano Pizzeria, this one's situated in a prime location on Church Road. There's outdoor seating for some authentic alfresco dining while you eat the delicious stone baked pizzas. Definitely not one to miss, you'll be looking forward to your next visit! Pizzeria Review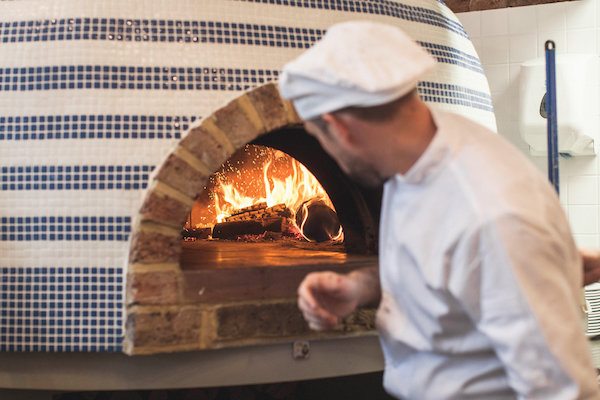 Morelli Zorelli brings you a true taste of Italy, using both artisan and genuine Italian ingredients and is quickly making its mark as a serious contender as one of the best pizzerias in Brighton and Hove. We are talking seriously big Italian flavour, from a smallish but perfectly formed menu using a 150 year old Sardinian sourdough. Pizza Review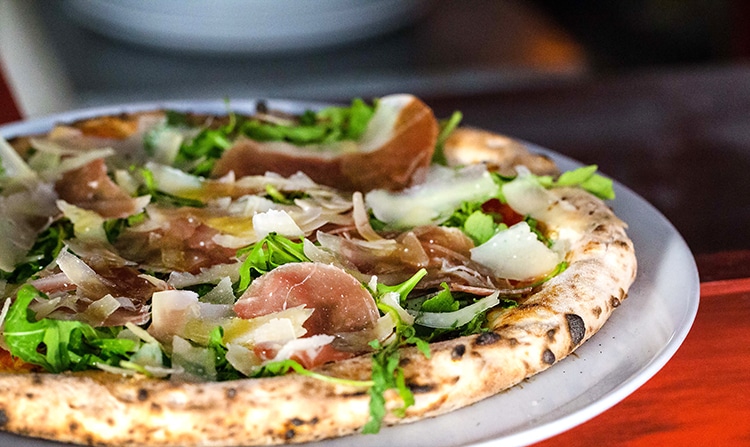 Purezza (purity) was formed in 2015, setting out with the aim of providing a range of exciting Italian plant based, vegan options to Brighton. For those that are vegetarian, vegan or gluten intolerant eating out can often be a challenge, this is particularly true of pizzerias where vegan foods are often prepared on the same surfaces as other dishes increasing the risk of cross contamination. Purezza has changed this, by creating a destination where everyone can enjoy high quality Italian food, cooked by top Italian chefs, in the comfort of a completely animal free zone (and mostly gluten free too). Pizza Review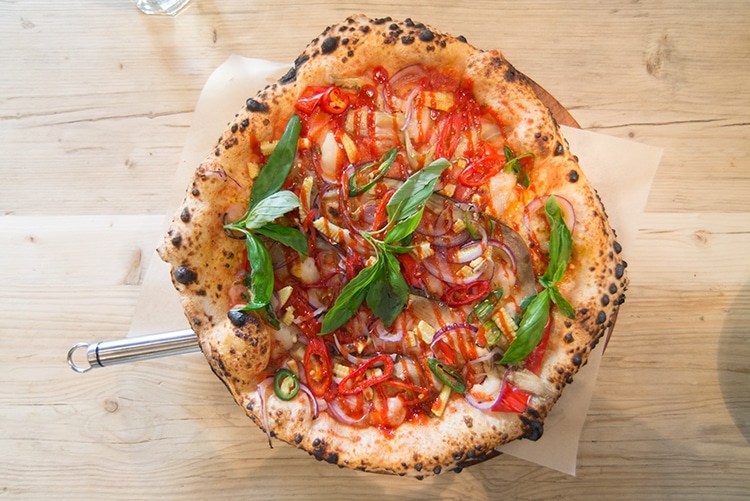 Small and independently owned the VIP Italian Pizzeria restaurant and café is as affordable as they come and is a great newcomer to the Italian restaurant scene in Brighton. Located centrally on the Old Steine this venue serves a great value Italian pizza as well as serving as an Italian Deli-Café (Italian cheeses & salamis). Naples inspired Italian cuisine. Always busy so get there early! Pizza Review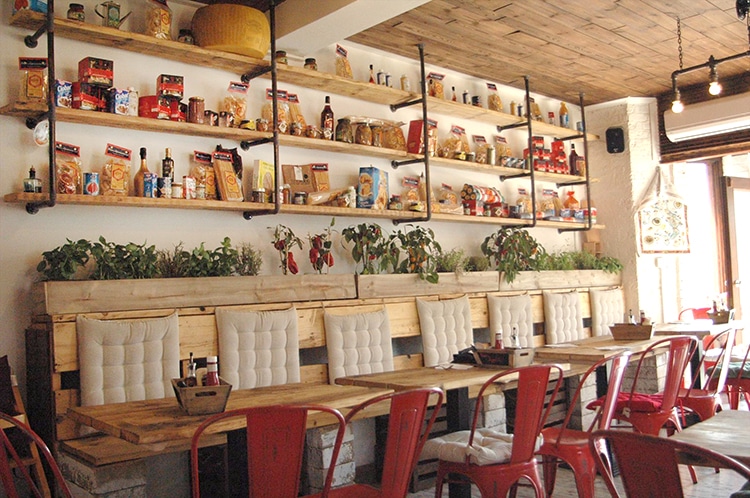 The original Fatto A Mano that created such a buzz they opened up in Hove. It's established itself as one of the go to destinations for pizza especially on this side of Brighton. Expect a really buzzy atmosphere, delicious pizza and an authentic style. Was voted as a strong newcomer in Brighton's Top Twenty industry awards. Pizza Review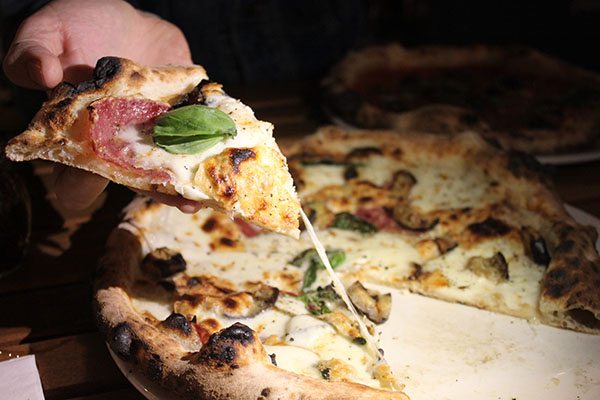 Fully licensed or BYO, Si Signore is located on Sydney Street in Brighton's North Laine. Described as a café and restaurant, this intimate little venue has a great following in this trendy part of bohemian Brighton. Renowned for their great service and family atmosphere. Here nothing is too much trouble and you will be greeted in a typical Italian way, like long lost friends. Photo credit: Si Signore Facebook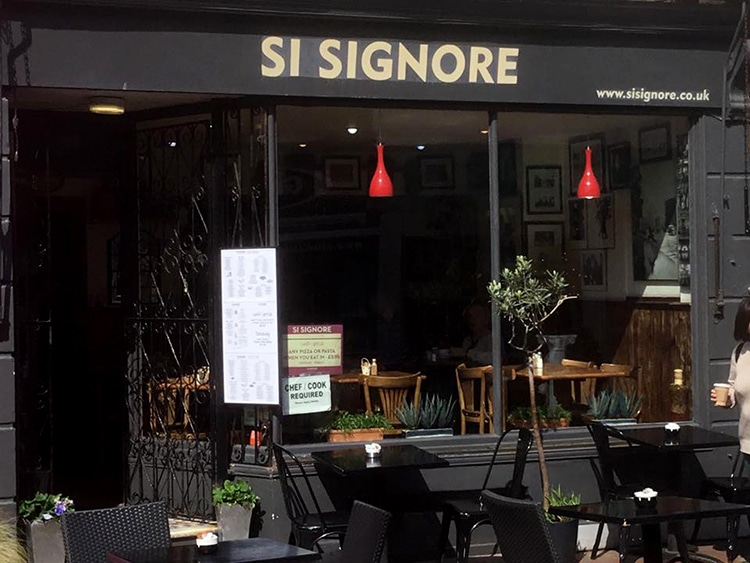 Casalingo offers authentic Italian cuisine on Preston Street in Brighton. Well known for a relaxed and social atmosphere, this Italian restaurant has a knack for delivering an Italian inspired vibe, using truly authentic recipes and fresh ingredients. Open every evening from 5pm, 7 days a week, Casalingo offers a true taste of the Italian lifestyle. Photo credit: Casalingo Facebook 
Alfresco, Brighton Seafront
Alfresco is a modern beachfront Italian restaurant set within an art deco design which offers contemporary Italian cuisine.
The success and popularity of the restaurant is down to its idyllic seafront location and its versatility. The restaurant boasts magnificent upstairs seating overlooking both piers and offering panoramic views along the coastline.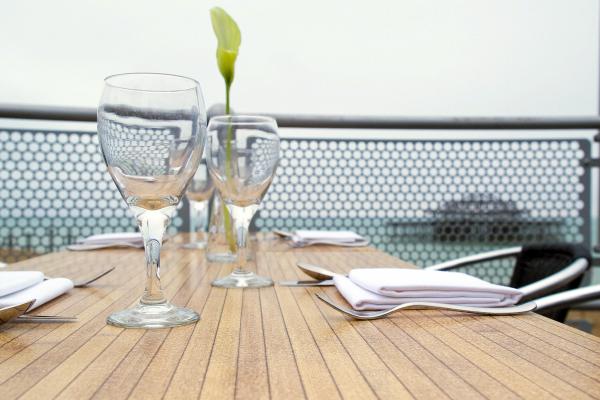 This Brighton Italian Restaurant is open 7 days a week from 11.30am to 11.30pm and is a great Italian restaurant for all sorts of occasions; whether it is for a romantic date, a group of friends get together or for business. This Sussex restaurant is an Italian family-run business, and they pride themselves on Italian hospitality and authenticity. Pizza Review Photo credit: Donatello Facebook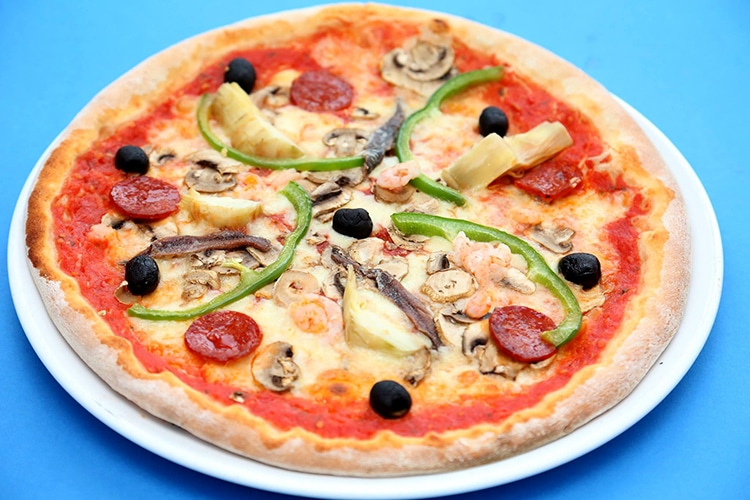 Situated very central opposite the Pavilion Gardens, the Dome, the Corn exchange and the Theatre Royal. Pinocchio's is an ideal Italian restaurant to pop into pre or post theatre, and it is one of those restaurants that always seems busy. Part of a small group of Italian restaurants, namely Donatello's and Fat Leo's. Generous portion sizes and great for groups, young & old.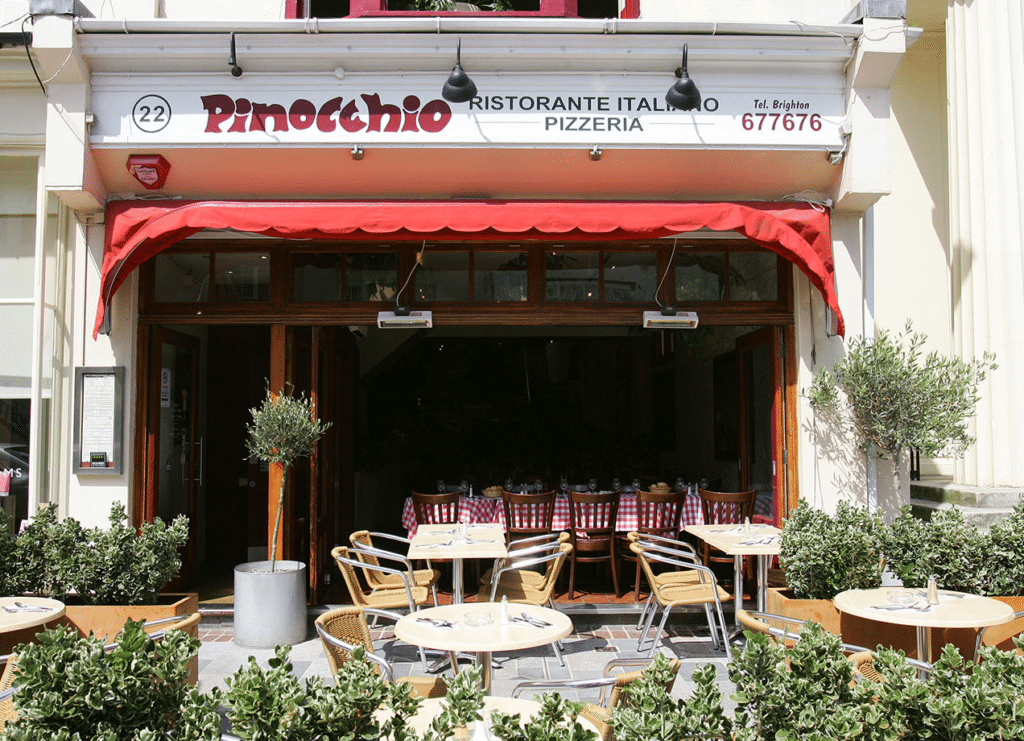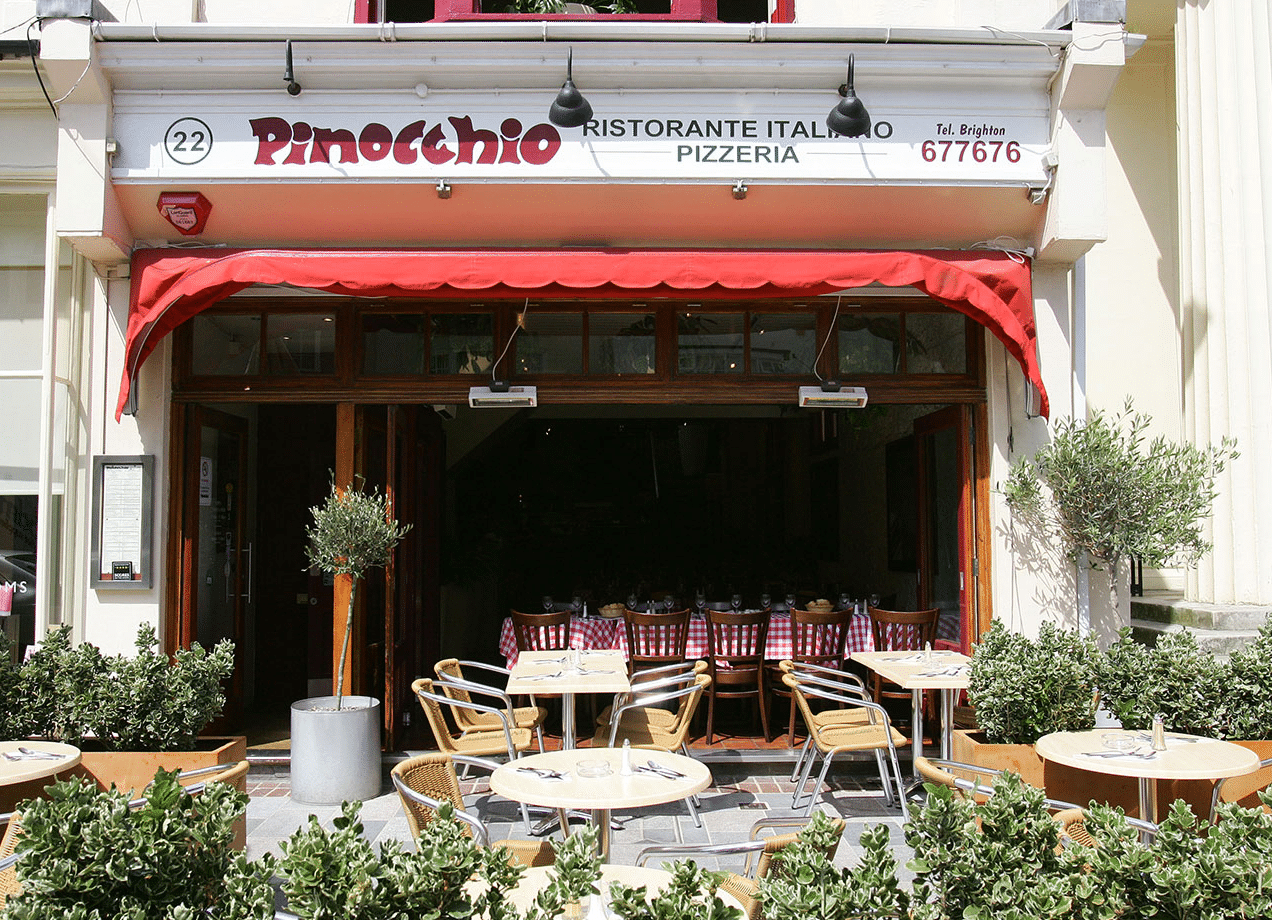 Marrocco's, Hove Seafront
Located along a popular stretch of the Hove promenade, just past Hove lawns, Marrocco's in Hove has been bringing Brighton and Hove a true taste of Italy for some time now. Well known for their incredible ice creams and their truly traditional menu, Marrocco's brings you home made pasta, a fish menu and a range of dishes which are typical of a holiday in sunny Italy. Photo credit: Marrocco's Facebook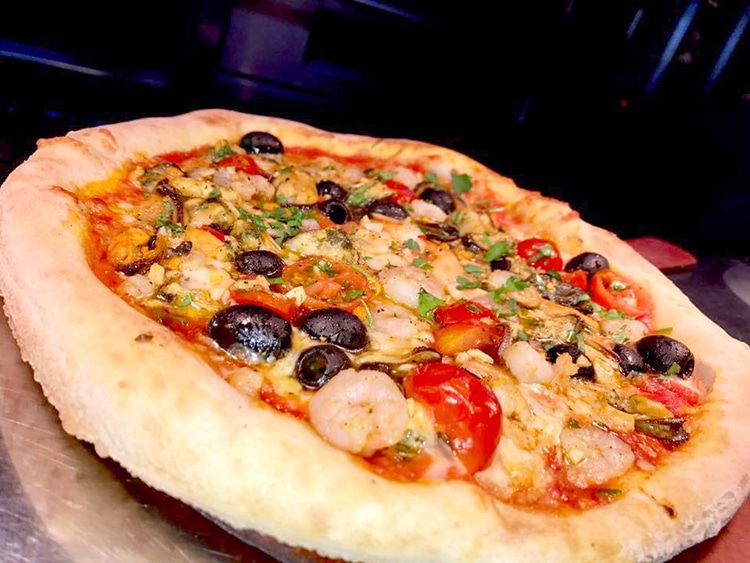 Otello, Hove
Offering fresh seasonal and innovative dishes, Otello in Hove has been part of the Hove restaurant scene for some time now. Described as Italian haute cuisine, this Italian inspired menu has a strong Mediterranean influence along with strong authentic Italian dishes. Otello brings you a reasonably priced menu in an open plan kitchen in a traditional Italian style. Photo credit: Otello Facebook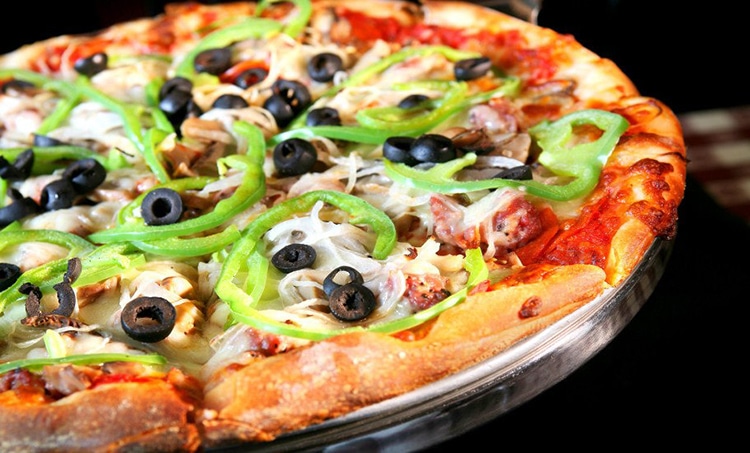 Orsino, Hove
Typical Italian inspired cuisine in the heart of Hove. Orsino Italian restaurant has been in Brighton and Hove for many years now and brings you a classic service led setting, where you can enjoy a range of pizza, pasta, antipasto, salads, seafood and much more. Great for parties and events. Average fare, great value for money and it is the service which is the star here. Photo credit: Orsino Facebook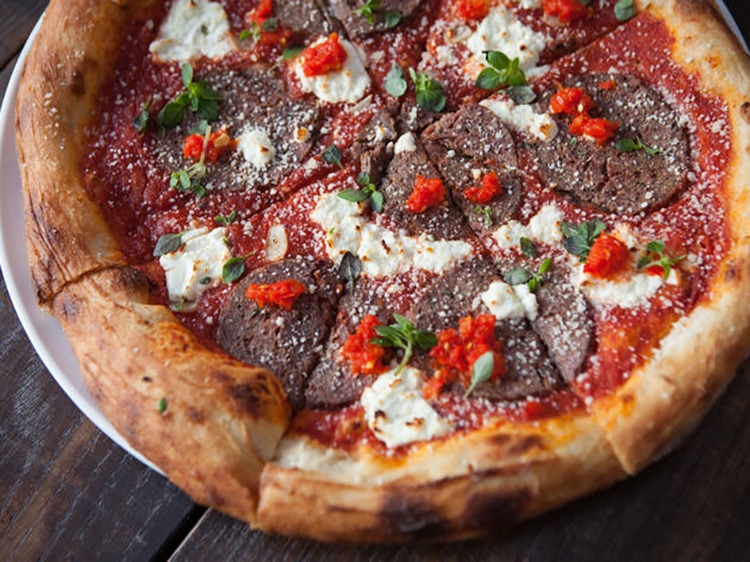 An Italian restaurant situated in Hove described as friendly, charming, affordable and we hear their posh pizza is pretty good. Pizza to eat in and takeaway, their street food pizzettes are a great taste of true Italy. Photo credit: Franco's Facebook