Restaurants Français, Brighton
If you are looking for the best French restaurants Brighton has to offer then you've come to the right place. Here is our local's guide to French restaurants in Brighton.
Not too far in the distant past French food was considered the very finest of cuisines, être de rigueur! Although the style of cooking for that time means we have a strong association with French cuisine as being cooked in butter or wine, and over several hours (often with more wine, Keith Floyd R.I.P.). While this may go against modern trends toward, healthier, simpler styles of cooking we are lucky to have many French restaurants that are not only serving authentic, delicious cuisine but also backing the trends in modern dining.
Petit Pois is tucked away in the Lanes, just a short distance from the seafront (where on a clear day you still can't see France). The bistro serves classic French cuisine with a modern, stylish edge and is a firm favourite among the Brighton foodies. Their wine selection is entirely French, showcasing the various French wine regions. The decor is that perfectly French balance between effortlessly chic and casual. Regarded as one of our top 20 restaurants in Brighton.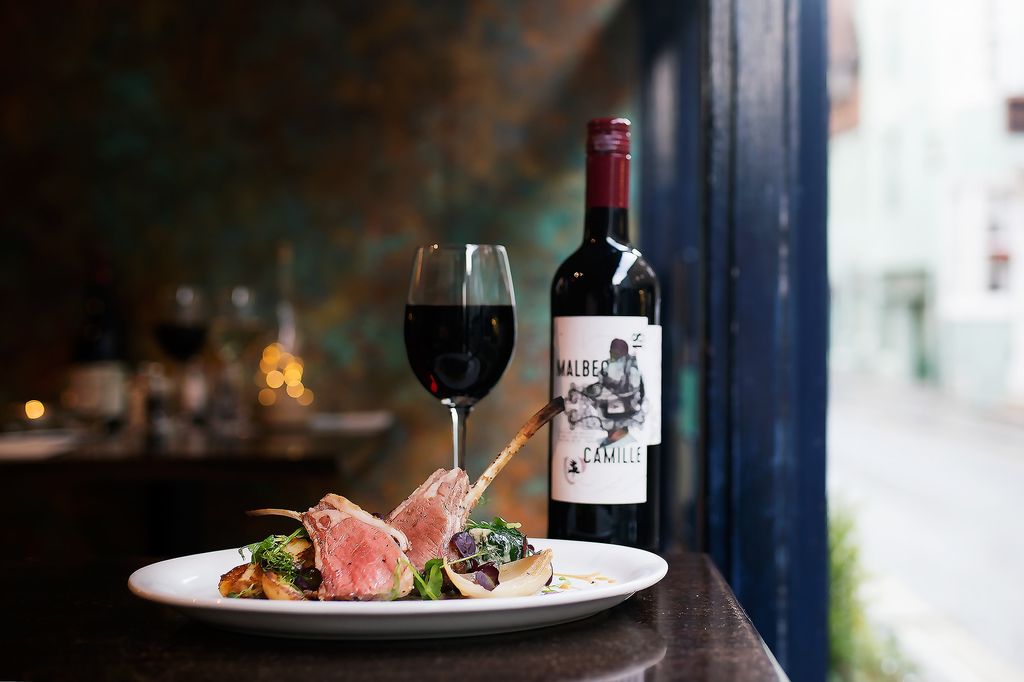 Hotel du Vin is a small chain of boutique hotels and French bistros that are the bastion of classic style. The dining experience at Hotel du Vin maintains traditional standards, without being stuffy. A La Carte and Prix Fixe menus are available evenings with traditional homestyle French cooking focussing on slow-cooked and rich earthy flavours. Not surprisingly with a name like Hotel du Vin, there is an exceptional wine cellar where you can also have wine tasting tours with the restaurant's resident sommeliers.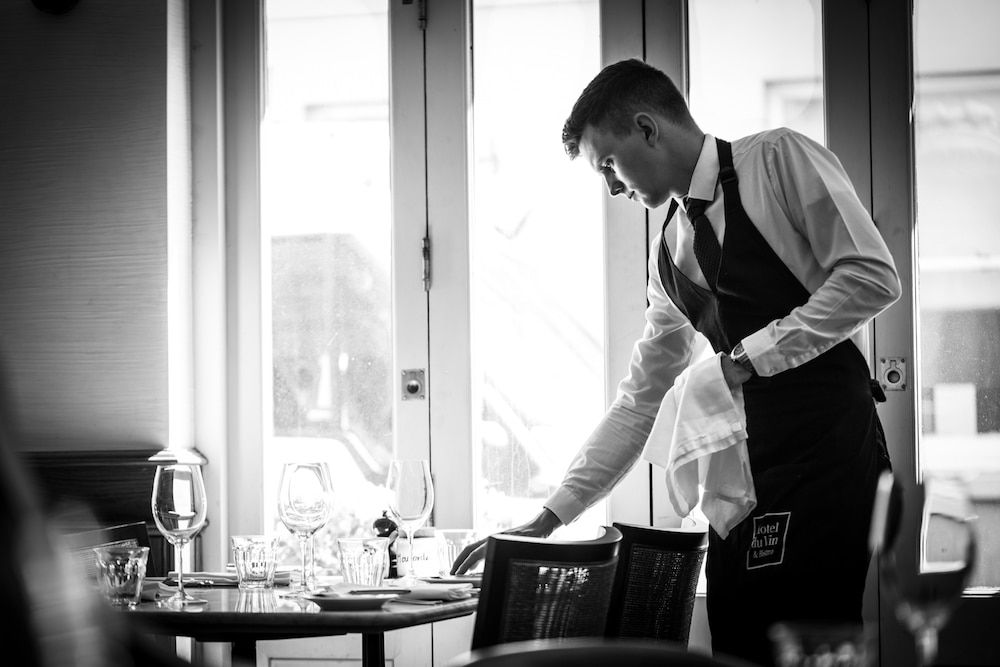 Heading up the northernmost entrance to the famous North Laine is Mange Tout, a daytime café and evening bistro. The menu changes frequently and is chalked up on a large blackboard inside the restaurant. Mange Tout focusses on local, organic and sustainable produce to create gorgeous French-inspired dishes, their wines, too, are low intervention. Open for breakfast, through to the evening, with street-side seating and expansive windows; Mange Tout is a social and joyful place to start or end your day in the Laines.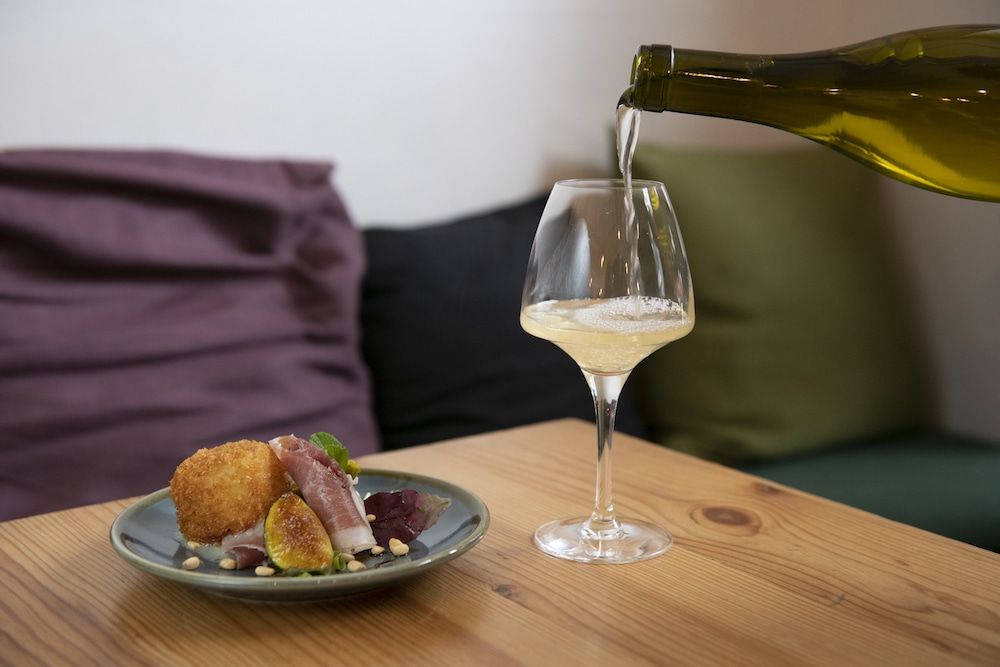 L'Atelier du Vin Seven Dials and L'Atelier du Vin St George's Place are cosy wine bars with something of a mixed Parisian-cum-prohibition speakeasy vibe. The focus in both venues is on their vast collection of fine wines, Champagnes and spirits. Still, they fall into the French restaurants Brighton category for serving a modest Plats du Jour menu, featuring dishes like Boeuf Bourguignon. Charcuterie and cheeses are available to pick over with your wine, all sourced from The Great British Charcuterie in Brighton.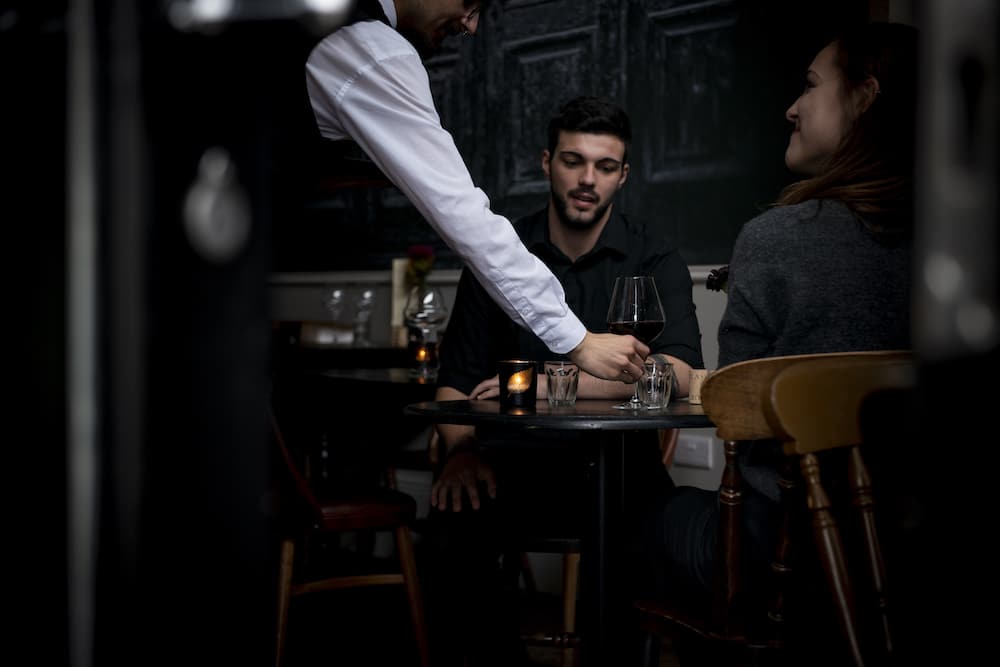 Julien Plumart is a cafe and patisserie whose window display of delectable cakes and jewel-like macarons often has passers-by rubbernecking and, inevitably, diverting. The small cafe with traditional French decor has the real deal feel and serves a range of savouries as well as sweets. One bite of the petit fours will have you convinced you've wandered into a backstreet cafe on your way to the Louvre, "sorry Mona, we got distracted".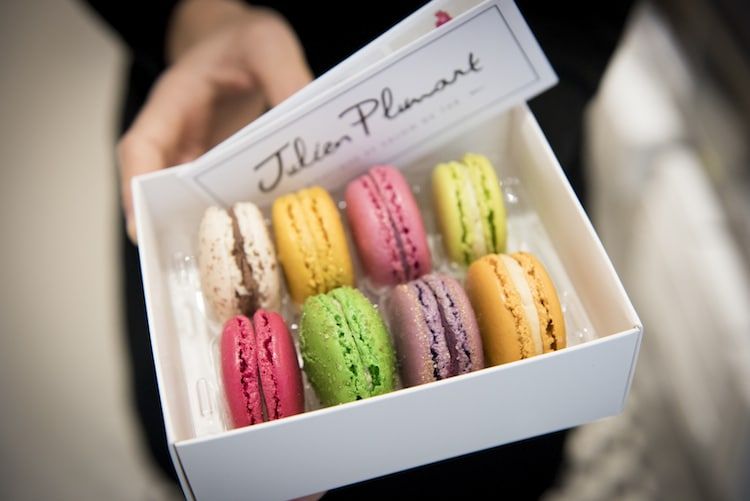 Messa Ben of Brighton Cookery School was a former chef at a Parisian, Michelin Stared, restaurant, so if you want to learn the art of French cooking you can forget Julia Child! At the Brighton Cookery School, you can learn professional cooking techniques either in open, scheduled classes or private groups and enjoy the fruits of your labour afterwards. They teach all styles of cooking, not just French. Just to make it clear, Brighton Cookery School is not a French restaurant in Brighton, it is owned by a French native.