Wine Shop Brighton Guide
Ten or so years ago wine shops were not so common in Brighton and Hove. There were places to buy wine, such as bottle shops or public houses, but very few were actually specialists and it could feel like a blind mission. Supermarkets tended to have the best buying power and selection, and you could find sometimes find some real gems, but this was mainly if you knew what you were doing. Nowadays, we are becoming spoilt for choice in our gastronomical city, with specialist wine shops in all corners of Brighton and Hove, all with their own qualities and passionate team.
Voted Best Wine List in 2023 | FOURTH & CHURCH
Pictured below are the award winning Fourth and Church in Hove. Winners of the best wine list at the BRAVO awards in 2023 and frequently voted in the top 20 best restaurants in Brighton and Hove.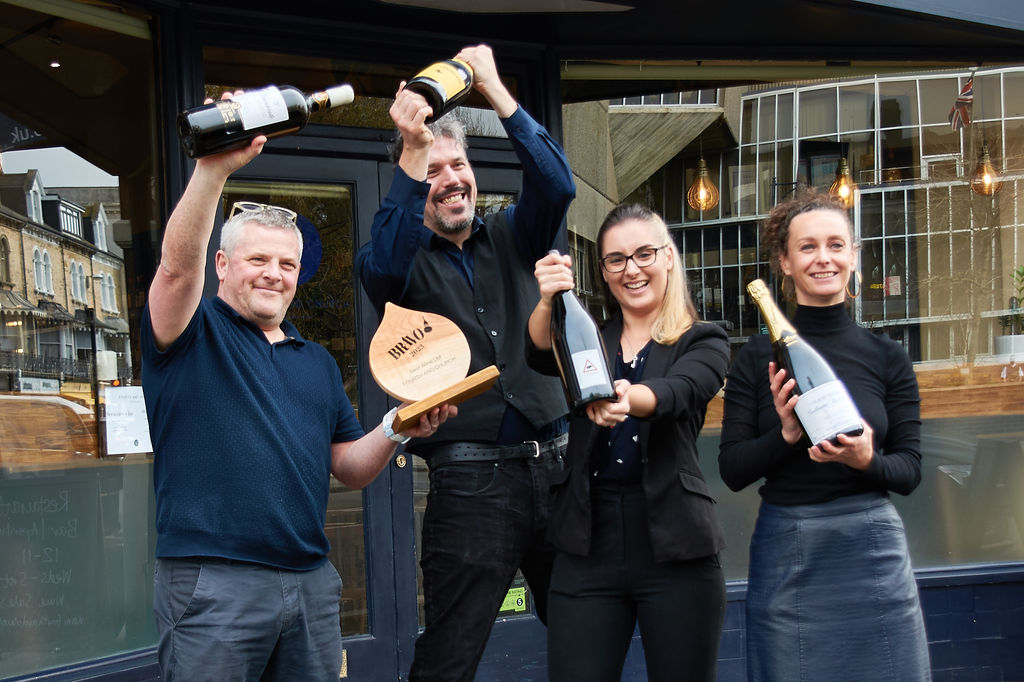 We have venues and Brighton restaurants that offer anything from themed wine tastings, home delivery, wine with cheese and charcuterie, private tastings at home or small plates carefully created to enjoy with glass swirling. You will find that all of these are non pretentious and friendly, so even the novice connoisseurs can feel comfortable. See below our top recommendations for grabbing a bottle to enjoy in the comfort of your home, or as a sit down evening with a partner or friends.
FOURTH AND CHURCH is located on Church Road in Hove. Owners Paul and Sam have a strong background working in bars, pubs, kitchens and hotels and they wanted to open somewhere where they could work with top quality artisan products and share them in a relaxed setting. FOURTH AND CHURCH are open from 10am – 10pm for a quick takeaway, or for sit down wines by the glass (or bottle), alongside ever changing and innovative, providing small dishes bursting with simple, but bold flavours that will please any foodie.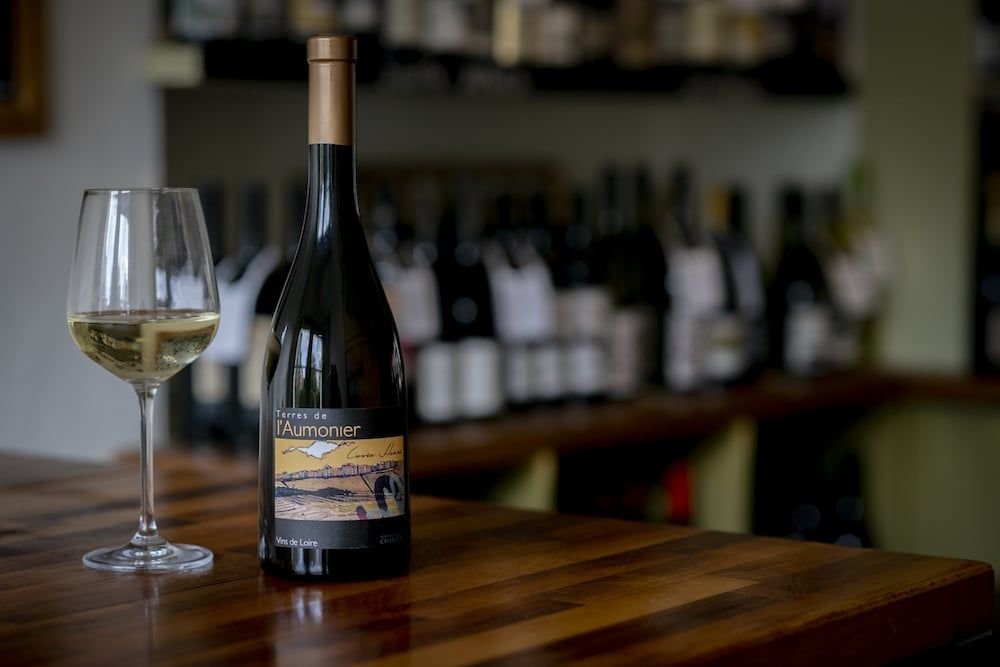 Amathus drinks Brighton can be found on Prince Albert Street in Brighton, offering a shop full of pure wonder, delight and boozy brilliance. At Amathus, you can expect nothing but the best, from the products on sale to the customer service given. We are talking high end, low yield Champagnes as well as Cremant and Cava. Think the best fine wines around, including back vintages of Bordeaux to that mid-week, bad day bottle that solves 1000 problems. The store stocks an unrivalled range of wines, Champagnes, spirits and craft beers carefully selected by their expert team who source from all over the globe. Amathus also holds regular tastings, which you can find on our Food and Drinks Events page.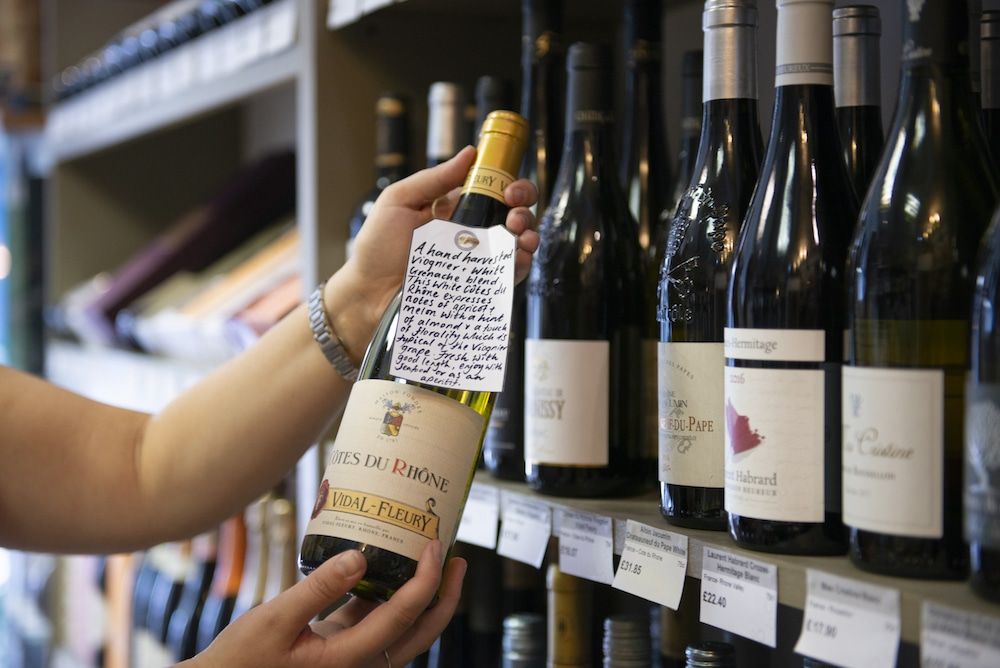 This wonderful little wine shop and bar on Jubilee Street is run by Simon Broad and Sam Devaney and was one of the first of it's kind in the UK. They started out supplying to high end restaurants such as Fat Duck, The Square and many more in London, before setting up shop in 2007 in Brighton. You can have any of their bottles on the shelf to drink-in for a very small corkage fee, along with tasty cheeses and charcuterie to match. There are regular themed wine tastings, you can even have your own private tastings at home!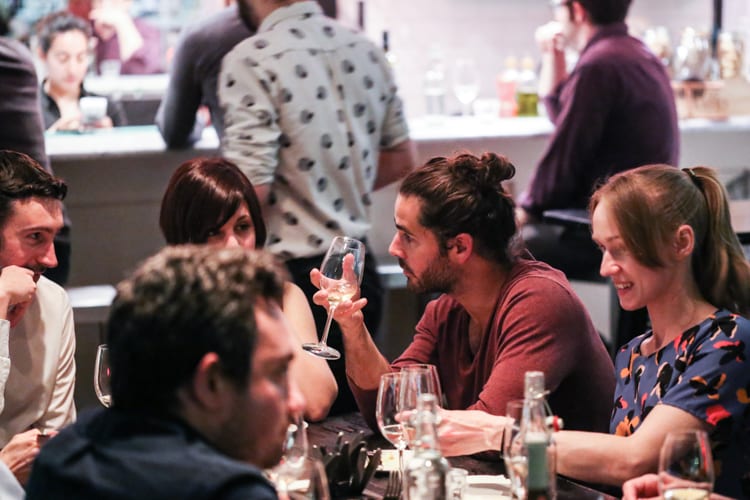 Plateau's philosophy is one of simple ingredients, treated naturally to retain the integrity of true flavour. Their wine lists are focussed on biodynamic, low impact, sustainable and organic wines made in small quantities by low yielding vineyards. The result is a selection of fun wines that truly reflect the fruit and terroir of their origin. The wine list is carefully selected and changes weekly, with around 20 different wines available just by the glass, so you can always sit back in their relaxed bar and bistro for a sample before taking a pick of your favourites home. Plateau also run regular wine tasting sessions.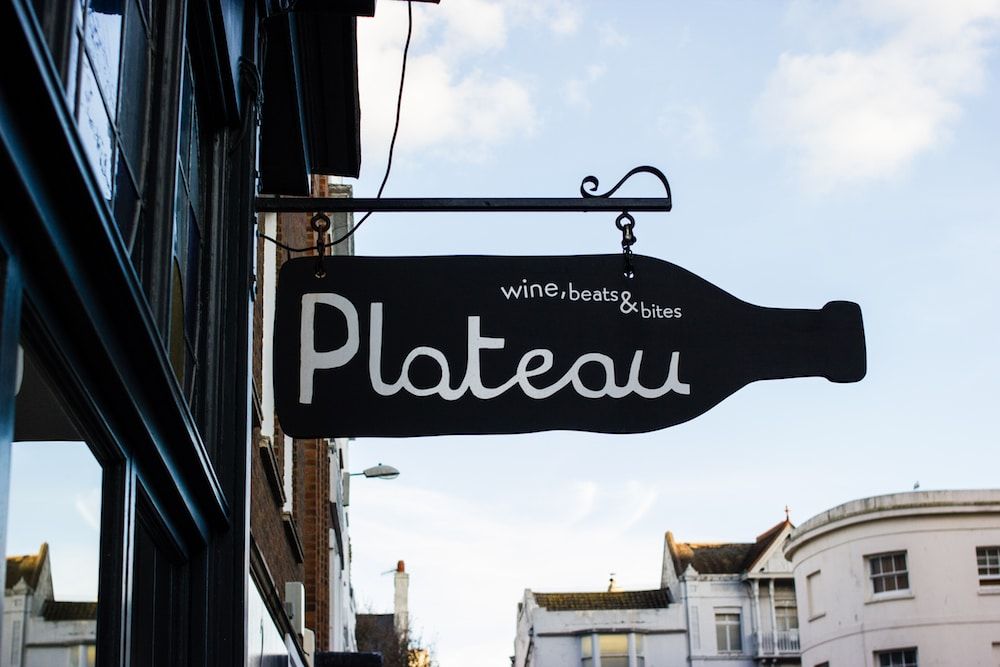 Seven Cellars is an independent wine merchant & tap room in Seven Dials who specialise in tracking down interesting and unusual wines, beers and spirits to delight and tickle your taste-buds. Whether you're looking for a weekend special occasion wine or a tipple because you're a mid-week easy-drinker, Seven Cellars can offer you plenty to choose from in a laid back atmosphere.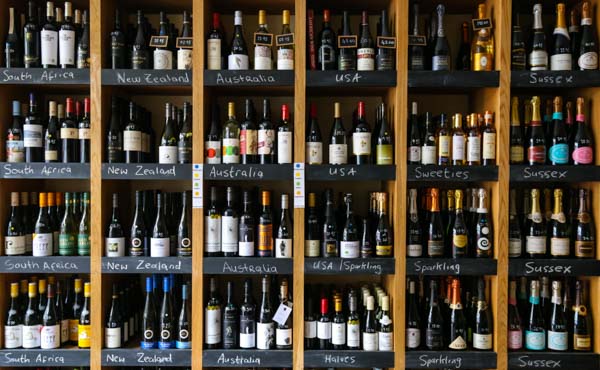 To take your experience home with you, the Cellar Door gift shop adjoins Sussex restaurant 'Tasting Room' where wines and spirits from the Rathfinny Estate can be purchased. Rathfinny Wine estate was established in 2010 by entrepreneurial couple Sarah and Mark Driver. Eight years of work, and more than 200 acres of planting resulted in their first Sussex Sparkling wine being launched in June 2018. Choose from their range of Blanc de Blanc, Blanc de Noirs or Rosée, in addition to their own spirit selection of Seven Sisters Gin and Vermouth (coming soon).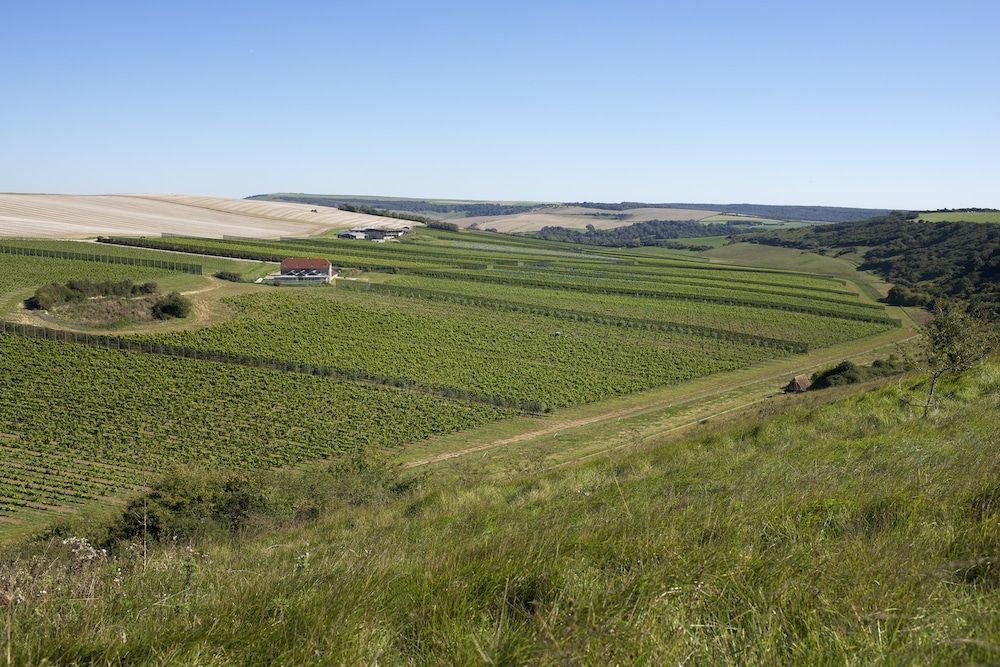 Quaff was founded in 2005 by Toby Peirce who spent his adulthood playing cricket in South Africa and meeting wine producers and growers from the area. He then went on to work for a Champagne house, before opening the first Quaff on Portland Road in Hove, and later joining with Ronnie Jansen (who has worked in wine since he was about 18 years old) to open their shop at the junction in Fiveways. Quaff specialises in wines that are mostly from small producers that you won't find in many other shops. They offer regular tastings in store, private home tastings and home delivery too!
Open since 1979, Henry Butler boasts the title of Brighton's very first wine shop. Henry Butler's parents Gillian and Geoffrey opened their shop on Queens Park Road to bring interesting and character-filled wines to the UK. They now also have a second shop on St Georges Road, Kemptown and both stores specialise in stocking wines from lesser known regions and work with local family run producers. They have regular themed tastings which do get booked up in advance so make sure you book early! Henry works alongside many of the best restaurants in Brighton.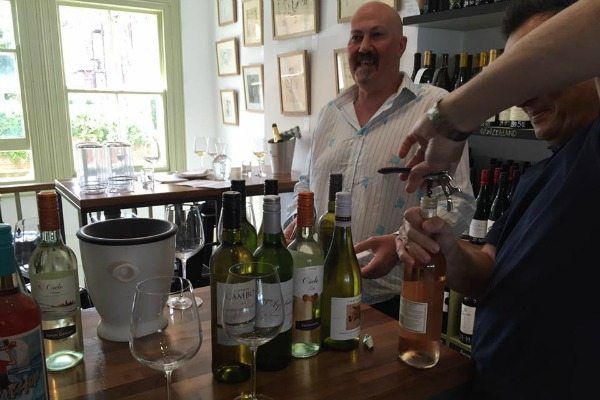 Karl Elwood has nearly 30 years in the wine industry from starting off as a humble cellar boy, before working with some of the most influential characters in the industry such as Graham Chidgey of Layton's and John Armit of Armit Wines. He opened Elwood wines to provide Brightonians great value wines from independent growers around the world and really knows his stuff. Elwood wines are located on Chester Terrace, near Preston Park in Brighton, and regularly host dinners, tutored wine tastings and wine showcases across restaurants in Brighton and Hove. They also have an online shop with recipes, tasting info and special offers so do check it out!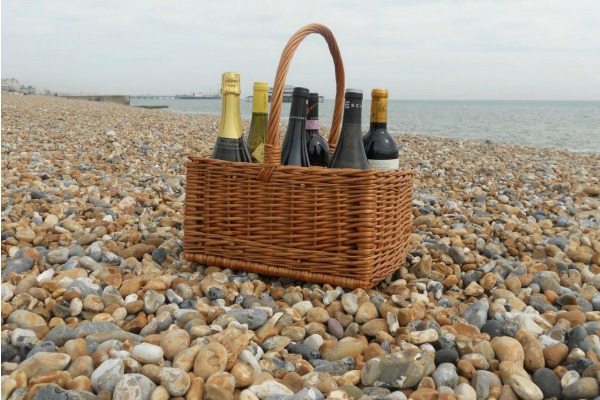 What next?
Yes that's right – you can even purchase wines from this well-known vegetarian restaurant in East Street. All of their wines are organic and some Biodynamic as well, including traditional cider and all of the beers. All drinks are vegetarian or vegan (v) where indicated. All the organic wine has a lower percentage of sulphites, some on the list where indicated have no added sulphur. Terre á Terre has been one of the leading restaurants and is always voted one of the best restaurants in Brighton at the annual BRAVO awards.