Restaurant Brighton's guide to
Preston Street Restaurants
A guide to all the restaurants on Preston Street Brighton
Here is our guide to restaurants on the wonderful Preston Street Brighton. Known as 'restaurant street' this colourful street just off the seafront offers a variety of quality eateries – from cocktail bars and Italian cuisine, to grill restaurants and sushi and everything in between.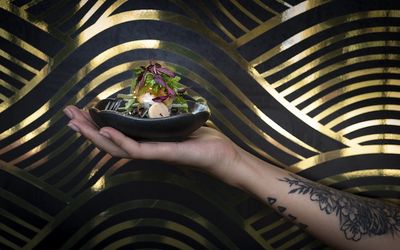 Voted best International Cuisine at the 2019 BRAVO Awards, Kujira Brighton is a Robatayaki grill restaurant. A style of restaurant that has been taking London by storm of late. Unlike the more familiar flame grills of Josper ovens and Persian grills, the robatayaki grill uses slow burning coal or wood, without flame, to produce a much higher heat and ultimately intense flavour. The menu at Kujira Brighton is divided into Kobachi, small bowls or starters, salads, and small and large robata and also well caters for vegan, vegetarian and gluten free diets. Kujira is also an 'izakaya bar', serving delicious Japanese inspired cocktails throughout the evening.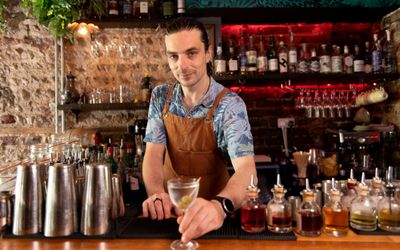 Innovative cocktail bar Gungho – an ancient Chinese phrase meaning eager, enthusiastic and 'working together'. Julien heads up the team of mixologists behind the bar at this lowly lit atmospheric bar that brings something new to this established foodie street. Cocktails change seasonally and unusual ingredients are used to challenge cocktail norms, such as beetroot and mushroom. This will most certainty be your new Saturday evening top spot.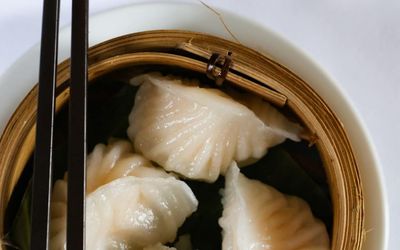 Serving Chinese, Cantonese and Dim Sum for the past 30 years, this well-known establishment is a bit of a stalwart in the area. Just one door up from the corner of Preston Street and Kings road, it's a stone's throw from the seafront. With a capacity for 150 it's an ideal place for celebrations and parties, but also intimate dinners. A separate menu dedicated to Dim Sum.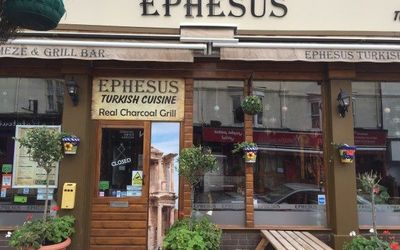 With two very successful restaurants in West Sussex, the owners of Ephesus felt it only fair to share their 'turkish delights' with the city of Brighton and Hove. Priding themselves on authentic Turkish cuisine freshly prepared and cooked expertly by their experienced Chef and his team. Can seat up to 60 people, making it a great place for parties and functions. Caters for business meetings too.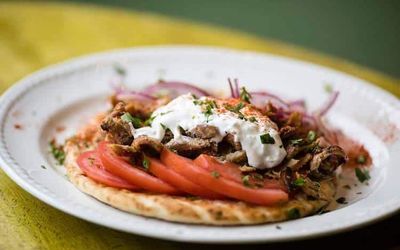 Adelfia is a family-run restaurant in the heart of Brighton offering a true Greek experience. Brothers Yiannis and Andreas opened Adelfia In 2016, giving us the taste of their father's Greek cooking. The menu at Adelfia is regularly changed to reflect the season and all ingredients are either sourced locally or, where necessary for authenticity, imported from Greece.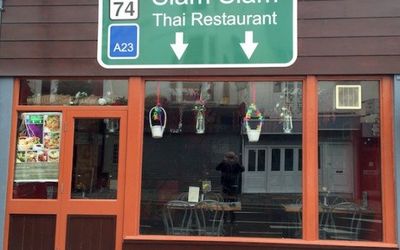 A small, family owned and family run Thai restaurant where food is clearly a love and a passion. Authentic through and through they use only the best ingredients sourced locally and imported from Thailand. Making you feel like part of the family, this gem of a restaurant is warm, friendly and simply delightful. A great reason to visit Preston Street.