Restaurant Brighton's guide to
Best Afternoon Tea in Brighton
Fancy a spot of afternoon tea in Brighton or Sussex? Afternoon tea for most is a special treat and in Brighton we have some wonderful afternoon tea options to tell you about. From decadent grandeur at some of the city's best hotels to boutique tea shops serving the most delectable selection of cakes. Afternoon tea isn't just about the cakes either – there are now afternoon fish teas available as well as the other variations on this British classic. It doesn't just have to be tea and scones!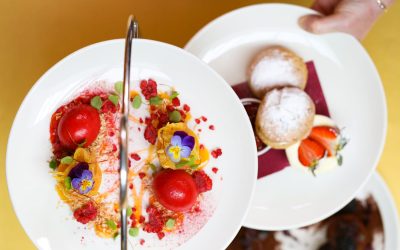 Vegetarian giant, Terre a Terre serve up a selection of delicious savouries followed by two tiers of sweet. Forget cream cheese and cucumber sandwiches, Terre a Terre use this menu to show off and prove just how wrong people who say 'vegetarian food is boring' are. Like the Terre Tapas, the afternoon tea and cream tea demonstrate the level of innovation and imagination that has marked this restaurant out as one of Brighton's most celebrated. Vegan and gluten free teas are also available.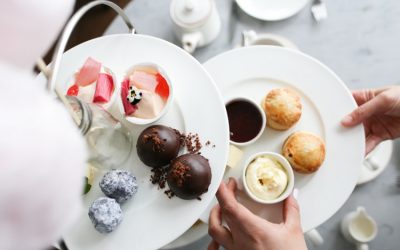 New from February 2017, The Salt Room launched its Afternoon Tea menu – a chance to relax, enjoy a range of savoury and sweet treats along with a pot of Jing tea or Roasted Bean Co. coffee. A selection of Afternoon Tea treats with the savoury element picking up naturally on their fish and shellfish menu for which they are famed, the menu is likely to change based on what is caught that day – what remains consistent is the quality. Not really a tea, but too wonderful not to mention is the Taste fo the Pier, sweet sharer for two, Pier inspired, The Salt Room engineered, to give you a top quality take on the 99, candy floss and edible pebbles.