Restaurant Brighton's guide to
Best Afternoon Tea in Brighton
Fluffy scones, dainty sandwiches and lashings of cake are just some of the key ingredients that adorn the tiers of an afternoon tea tower. But where to go when one tickles your fancy?
Here we have listed our pick of venues in Brighton, Hove and Sussex. Can't see your favourite then let us know or head over to our BRAVO top 20 page to discover even more venues that deliver this quintessentially British tradition.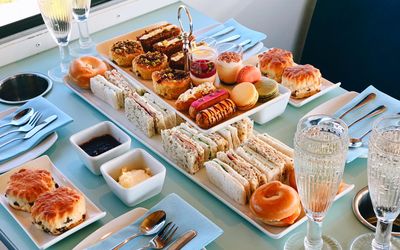 Join the Brighton Regency Routemaster afternoon tea tour for an experience that'll make memories. Set on the restored decks of the RML 2333 the bus takes you on a tour that highlights Brighton's most iconic and historic attractions. Packed with nostalgia and charmed by the vintage beauty of the transport, you'll also get to enjoy a full spread of traditional afternoon tea. An assortment of sweet and savoury patisseries, cakes and sandwiches are presented as a tantalising feast, shortly after the tour begins. You can pair the feast with tea, gin cocktails or Prosecco and sit back and watch the sites of Brighton pass by through the windows while being serenaded by a soundtrack of classic 1960s anthems.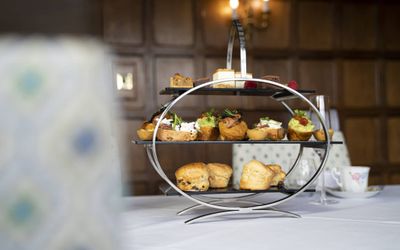 The Vineyard Kitchen at Mannings Heath Wine Estate and Golf Club serves afternoon tea seven days a week. In the summer the sundrenched terrace is the spot to enjoy your tea, with views over the beautiful estate. In the cooler months the wood-panelled, log fired comfort of the Tudor dining room makes for a suitably special setting. They serve both savoury and classic tea, with free-flowing tea or coffee or you can add cocktails or wine for something more naughty.
Has a 24-hour booking window on it and a 50% deposit is needed to secure the clients booking.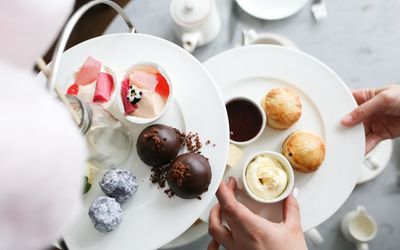 New from February 2017, The Salt Room launched its Afternoon Tea menu – a chance to relax, enjoy a range of savoury and sweet treats along with a pot of Jing tea or Roasted Bean Co. coffee. A selection of Afternoon Tea treats with the savoury element picking up naturally on their fish and shellfish menu for which they are famed, the menu is likely to change based on what is caught that day – what remains consistent is the quality. Not really a tea, but too wonderful not to mention is the Taste fo the Pier, sweet sharer for two, Pier inspired, The Salt Room engineered, to give you a top quality take on the 99, candy floss and edible pebbles.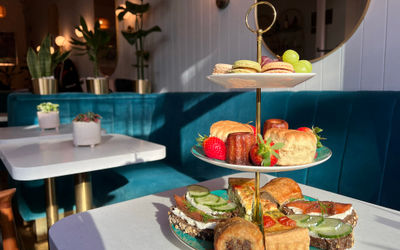 The intimate, stunning and independent Laines based cocktail bar, 2 Church Street, are enriching the last Sunday of each calendar month with an offering worth getting excited about. Their Afternoon Tea features three tiers of traditional sweet and savoury favourites. A towering display of traditional English scones with clotted cream and strawberry jam, patisseries, macaroons and fresh fruit. Sandwiches, sausage rolls and quiche make up the savoury selection. You can enjoy all this alongside tea or upgrade with fizz or your favourite cocktail. Tea for two? Don't mind if we do!
More afternoon tea options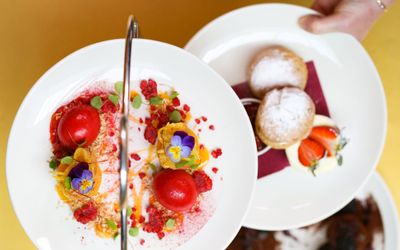 Vegetarian giant, Terre a Terre serve up a selection of delicious savouries followed by two tiers of sweet. Forget cream cheese and cucumber sandwiches, Terre a Terre use this menu to show off and prove just how wrong people who say 'vegetarian food is boring' are. Like the Terre Tapas, the afternoon tea and cream tea demonstrate the level of innovation and imagination that has marked this restaurant out as one of Brighton's most celebrated. Vegan and gluten free teas are also available.