We all want to do what we can to stay connected with friends and loved ones safely. Birthdays and celebrations are missed, plans for get-togethers become rain checks. When your presence isn't possible, give a present instead. These suppliers, producers and artisan makers all deliver nationally, so if your nearest and dearest can't come to Sussex, a bit of Sussex can at least go to them.
By buying locally you'll also be supporting small businesses and the local economy. Some of these lovely locals have given us a discount code, so you may as well treat yourself too!
Ascension Cider began life as a home brewery operation some ten years ago, launching it's first public batch, Pilot, in 2017. Since then the operation has grown and Ascension can be found in over 100 Sussex pubs and blended over 15 types of cider.
Ascension deliver nationally, sadly this isn't done by hot air balloon (which is a family enthusiasm running three generations deep). But you can get free shipping on orders of 24 cans with code CIDERNAUT.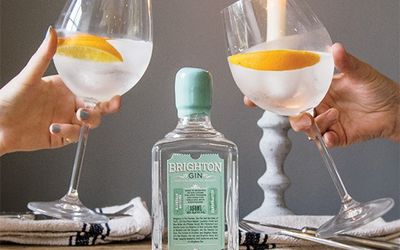 Distilled-beside-the-seaside, Brighton Gin has gone a step further than putting a ship in a bottle and put a city in one! With an iconic 'Brighton Seafront Blue' label and pleasure pier branding everything, including the name, screams Brighton. They offer free local next day delivery by members of their tiny team on e-bike as well as nationwide next day courier delivery, making a bottle of Brighton Gin is the perfect gift for friends and family who love Gin and Brighton.
Sign up to their newsletter to enjoy 15% off your first order when you spend over £10.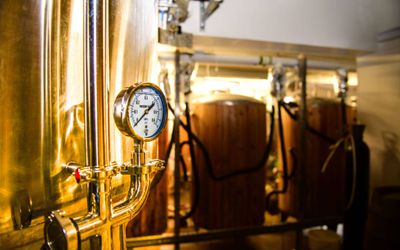 Franklins is a three-person microbrewery based in Ringmer, East Sussex. They have been brewing for eight years and produce vegan cask ales and keg beers striving to achieve drinkability and something for everyone. Franklins is currently offering a free home delivery service to Brighton and surrounding areas. 
Use our exclusive code RBFRANK for 10% off orders over £20.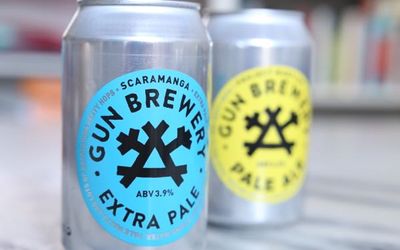 Gun Brewery is a local craft beer producer whose small scale operation aims to tread lightly on local resources to produce a quality beverage that is big on flavour and low on environmental impact. The beer range includes their core brews and quarterly changing limited edition specials.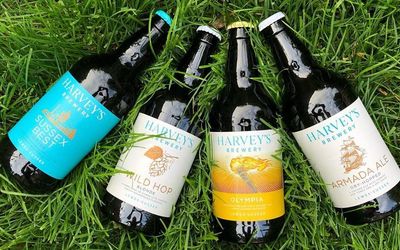 Harvey's Brewery in Lewes is the oldest independent brewery in Sussex. Using a blend of four local hops, locally drawn water and a unique 60-year-old strain of yeast, Harvey's continues to embody the fiercely independent spirit of Lewes. While the bottle shop is closed, click and collect remains available or local and national delivery with online orders. 
As well as a selection of wines, the Leornadslee Gardens online shop stocks olive oil, seeds and home and garden items. The wine club and wine club gift packages both aid to keep the good times flowing from this prestigious estate. The Leonardslee wine collection comes from the South African Benguela Cove, a leading producer of the country's world-famous wines.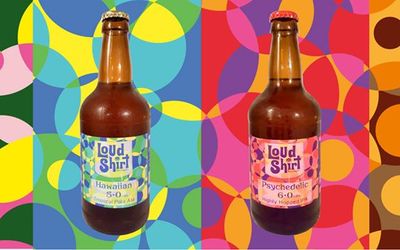 Established in 2016 by life-long friends Martyn and Mike, the Loud Shirt Brewing Co. began as a mutual love of craft beers and outré apparel. Loud Shirt Beer embodies the Peter Pan spirit of Sussex, refusing to conform or grow old, with gift boxes available for national and local delivery this is a super present for anyone young at heart, but over 18 years old in body.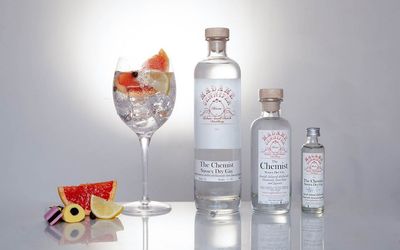 Madame Jennifer is a two-person Hove based distillery producing small-batch vodka, gin and liqueurs with unique botanical notes. A miniature gift-set makes for a super gift with tastes of Sussex roasted coffee liqueur, bubble plate vodka and the original Madame Jennifer gins.     
Free local and national shipping on bottle orders during lockdown – add a personalised message by emailing Madame Jennifer when you order.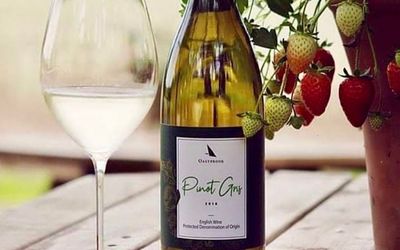 Oastbrook Estate's online shop also remains open, where customers can browse, discover, and then purchase award-winning sparkling and still quality English wines. These can be bought as single bottles, or in mixed tasting cases. Oastbrook has also launched their Wine Club to reward the continued support of wine lover friends, with two membership options: The "Bubbles" Wine Club (from £91 for 3 bottles of fizz per quarter) and The Mixed Case Wine Club (from £60 per quarter).
Oastbrook is currently offering a 10% discount and making a 5% donation to local charity, The Friends Of Conquest Hospital (in East Sussex). Customers placing online orders of sparkling rosé over £72 can use code ROSEHANDCLAP at checkout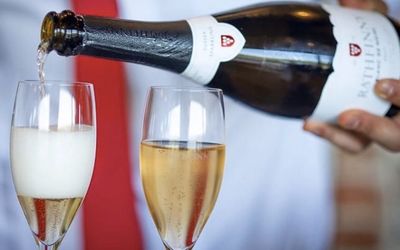 Rathfinny wine estate deliver their incredible wines nationally and have recently reopened their cellar door for online collection and drop-in shopping. If you're looking to share a little of the luxurious visitor experience of the Michelin awarded Tasting Rooms, Cellar Door, or Flint Barn then monetary gift vouchers make for a superb rain check.
Rathfinny are currently offering 20% off six bottle cases of Cradle Valley still wines.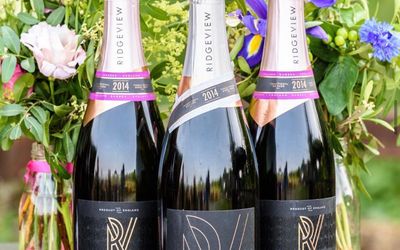 World-famous sparkling from Sussex, the Ridgeview brand has become synonymous with the boom in British Sparkling wines. Situated at the foot of the South Downs Ridgeview remains a family run business, now exporting over a quarter of a million bottles of sparkling wine throughout the globe. 
Currently, £2 from every online sale goes to Hospitality Action, raising emergency funds for hospitality workers who face hardship as a result of the Coronavirus lockdown.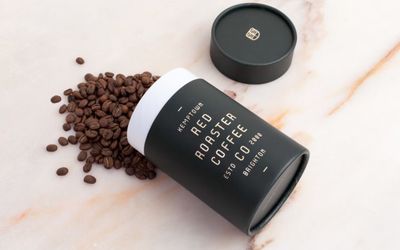 Redroaster is famous not only citywide but enjoys a global reputation, even being featured in the New York Times top 100 places to visit in Europe. They are Brighton's oldest organic coffee roasters and stand out in a city famed for its love of the dark brew.
Get 15% off your order with voucher code XMAS15 valid until the end of November!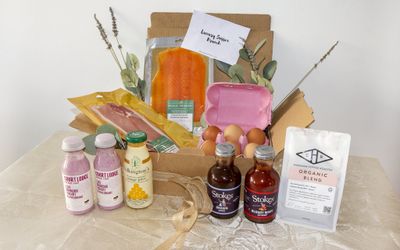 The Sussex Eggspress specialises in delivering the best food from small Sussex producers and farmers around Brighton, Lewes, Shoreham & Worthing. The Sussex Eggspress offer a lot more than just eggs, some additional collections include chutneys, jams, cook at home meals, seasonal fruit and veg, Sussex cheese, gift hampers and a whole lot more! All items will be delivered to your door for free in a socially distanced manner, check out their website to find the next delivery slot available to your area!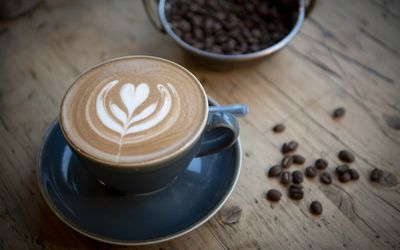 Two generations of Master Roasters are behind Trading Post Coffee, whose shops in Brighton and Lewes are a local favourite. The Coffee itself is fairtrade and sustainable with the house blend also being 100% certified organic. Roasted in small batches for a perfectly smooth brew, it makes a lovely gift if you need to remind a friend of their last visit to Brighton
The chocolate connoisseurs at Knoops Brighton are the go-to venue for expertly crafted chocolate drinks. Now with their gift sets, you can recreate that cocoa nirvana at home. Chocolate making and marshmallow gift sets are available to purchase from their online store or take a stroll down to The Lanes and get Knoopologist advice on the perfect chocolatey present for your loved ones and friends.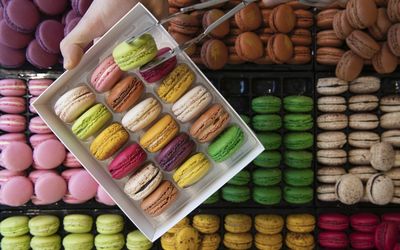 Anyone who has tried one of Julien Plumart's exquisite macarons won't ever forget them. It's likely that returning visitors will make the boutique patisserie their first and last stops thus satisfying their initial desire and providing something for the journey home. Their new 24-hour courier service means a delicious treasure trove of 14 handmade macarons can be delivered to anywhere in mainland UK if ordered before 4 pm. So even if your loved ones are missing a trip to the pier, they can still get their macaron fix.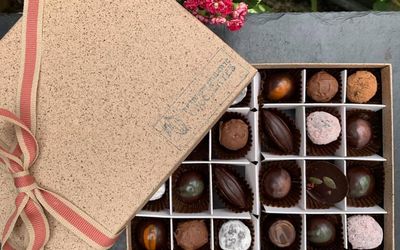 Rainbow Organics is a boutique chocolatier which uses 100% organic produce and sources locally and seasonally wherever possible. The better quality cocoa is flavonoid-rich which, some research shows may have multiple health benefits. What doesn't need researching is delicious these handmade chocolates are. Free local delivery on Tuesdays and Thursdays in the Brighton area should be incorporated into everyone's health regime. For everywhere else in the UK there's delivery
Use exclusive discount RestaurantsBrighton at the checkout for 10% off orders over £30 until 31 August 2020