Restaurant Brighton's guide to
Wine tasting events and dinners across Brighton and Hove
Welcome to the Wine Tasting Brighton Guide.
Explore our comprehensive Brighton wine tasting guide, designed to introduce you to the finest wine tasting experiences hosted by restaurants and wine bars across Brighton and Hove. From exclusive one-off seasonal wine tasting events to delectable tasting menu dinners and visits from renowned wine producers or Sussex vineyards, our curated list encompasses the best wine venues, award winning wine lists and wine bars that cater to either wine enthusiasts or wine beginners.
Whether you seek a sophisticated Brighton wine tasting affair with small plates or a relaxed evening at a top-notch Brighton wine bar, our Brighton wine tasting page is your ultimate companion, ensuring a memorable and delightful journey through the diverse and vibrant wine culture of Brighton and Hove. 
You may also like our guide to wine bars in Brighton and Hove.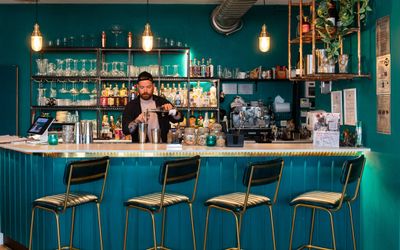 The Brighton Cocktail Company at Seven Dials curates personalised Brighton wine tasting events, providing guests the choice of their Wine Flights for £19.95 (4 x 100ml of any wines) or a comprehensive 1-hour tasting experience with cheese and wine for £32 per person. Offering flexibility and bespoke options, the venue is ideal for hosting events of various sizes and preferences. Just get in touch with the BCC team and use this excellent space which also does rather superb cocktails and brunch.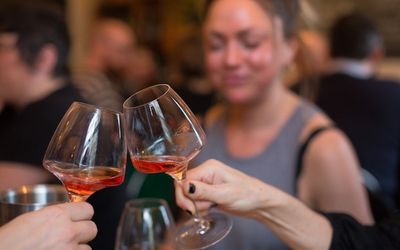 Plateau restaurant in Brighton stands as a distinguished host for sophisticated wine tasting events, showcasing an impressive collection of biodynamic and New World wines. With their commitment to exceptional cocktails and an enticing menu of small plates, Plateau offers a memorable experience for wine enthusiasts seeking to expand their palates. Whether it's a themed tasting event or a specialised evening focusing on unique vintages, guests can expect an elegant and enriching exploration of the world of wines at Plateau.