Restaurants Brighton guide to
When it's nasty on the outside you want something that will help you feel good on the inside. Comfort food is food that makes you feel warm and cosy whatever the weather and may tend to be a bit carb heavy, but nobody cares about your beach bod when you're wearing a woolly jumper. So brace yourself to hit the cold dark streets, it'll be worth it because what awaits you is a lovely big comfort food cuddle.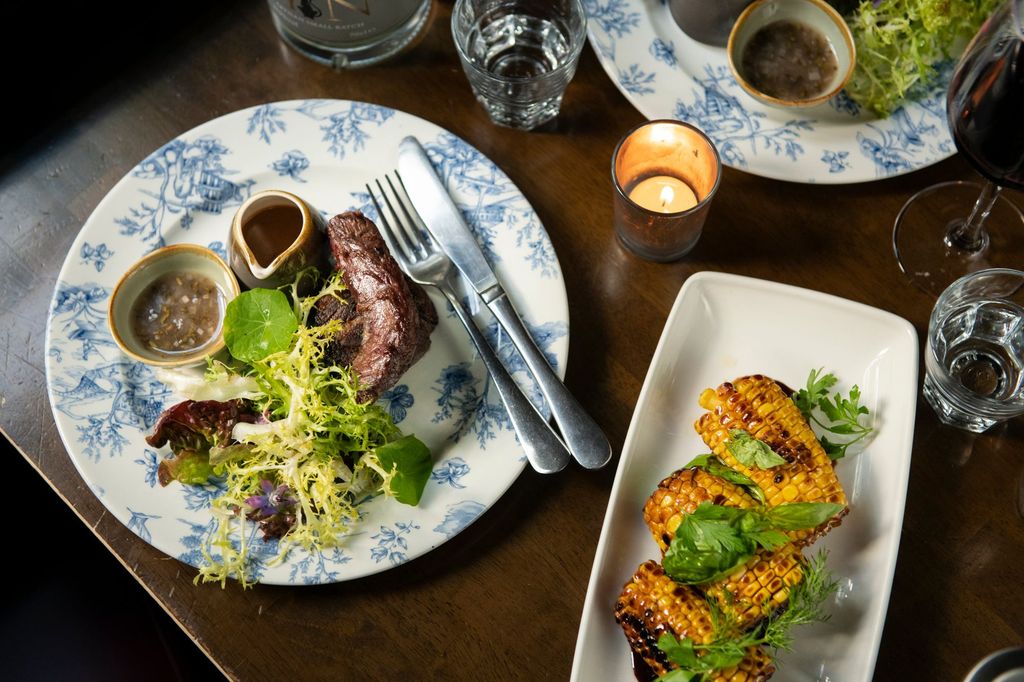 Hearty, Home cooked and Homegrown
The first meals that spring to mind when seeking absolute comfort are the dishes that we associate with warm, round bellies that are full of the meals cooked by mum or dad. The home cooked pies and best of British sausages are certainly one of the most sought after cuisines. Luckily for you, many Brighton pubs (and we have about nine hundred) have taken the "home cooked" approach and run with it. For a list of venues serving the best and most comforting gastro classics, head here.
Plant Power
While some associate hot, filling, carb heavy meals with being the food equivalent of a snuggly duvet and settle on those dishes for winter comfort. Others will sway more to the fresher, leaner and let's face it greener pastures of cuisine. If you're looking for a plant based lunch that will warm your cockles and give you the nutrients that your body is craving, then head to the Open Market and check out Smorl's. Their dishes are made fresh daily, with deliciously organic goodness layered on fresh vibrant flavours. If you're looking for a more high end plant fix, then Terre a Terre is for you. Here's a list of plant based restaurants in Brighton and Hove.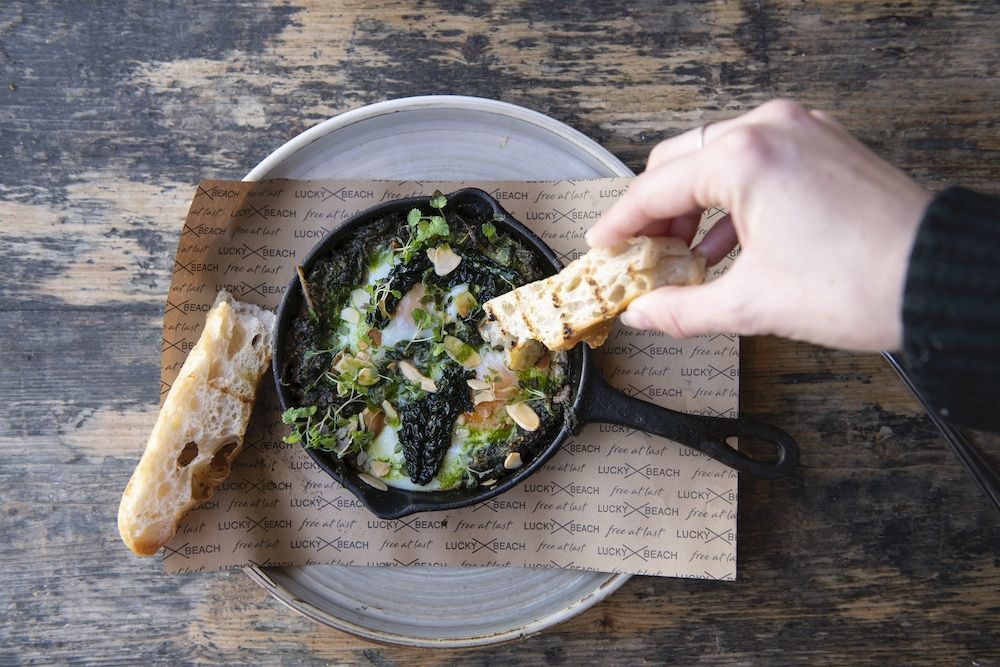 Hygge
For those not familiar with the Danish concept, "hygge" is a state of cosiness accompanied by feelings of wellbeing, contentment and comfort. To achieve instant hygge head down to the seafront for views of the steely cold sea while you tuck into locally sourced burgers at Lucky Beach Cafe. Or, The Salt Rooms to experience the winning combo of fresh sea views from warm venues full of enticing food aromas. If you're flexing nautical down by Brighton Marina, then you'll want to make sure you scope out The Watershed. They have a large sun terrace, set right on the harbour. Yacht side, fish and chips dining at its best. Ohso Social offers its diners some of the best views in Brighton. It's set right on the seafront and the large alfresco dining area ensures panoramic views of the sea and top-quality, freshly prepared pub classics. 
Messy food
Go paleo and eat with your hands, food that demands contact (and lots of napkins) is great for the feel-good factor. Go big with at Shelter Hall, where you're bound to find several kitchens that can provide your paws with pleasing fistfuls of food. Tuck into UmamiNation at The Mesmerist with their East meets West menu featuring umami rich, finger-licking deliciousness. Or, head to Lost Boys Land for beak to tail chicken and the sauciest sauces in town!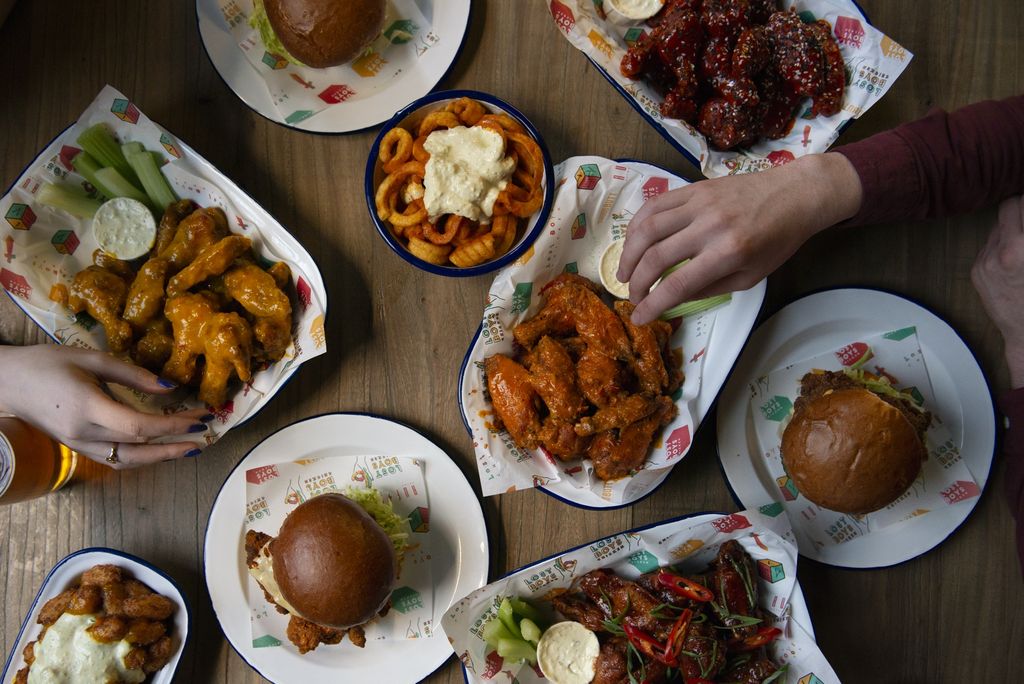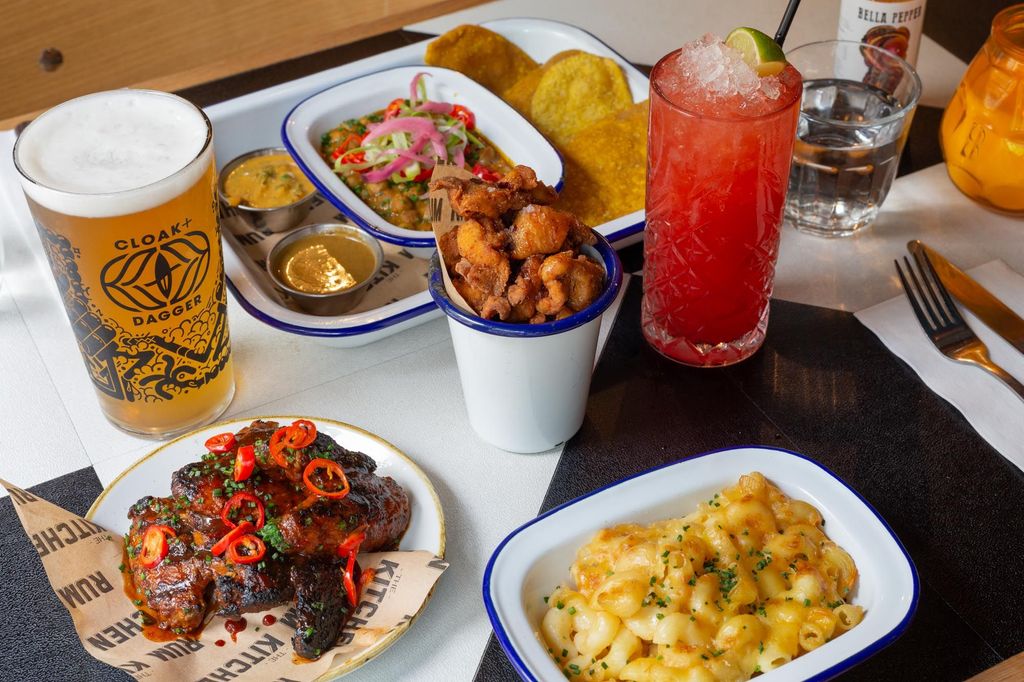 A taste of the Caribbean
Head down to Black Lion Street in the heart of the Lanes for a taste of the Caribbean at Rum Kitchen. Nothing says comfort like the warm spices and chargrilled flavour of jerk barbecue, or a delicious rum glazed pulled pork burger (or jackfruit for veggies and vegans) with scotch bonnet heat, warming your core. All of the food has been freshly prepared using the best produce. Rum cocktails are a speciality here with happy hour running daily until 7pm. There's a carefully selected playlist and live DJs every weekend. Comfort, in this case, might just get elevated to a party. 
Climb the urban mountain that is Hanover's Southover Street and be rewarded with the awarding winning eats from top Chef Danny O'shea. He's been based at Haus on the Hill for years, and once you've tried his fresh Caribbean infused dishes you'll understand why they're keeping him! 
Dahl-icious
As a comfort food, there's nothing quite like dahl, easy on the digestion, wholesome and warming. The combination of chilli, ginger, turmeric and garlic are also well known to stave off winter ailments. Brighton is lucky to have some great authentic Indian restaurants, all offering their take on the ubiquitous Indian favourite. See our selection of the best Indian Restaurants in town.
We went on a two hour thali making class with Brighton Cookery School, you can watch the quick version here on our Instagram reel.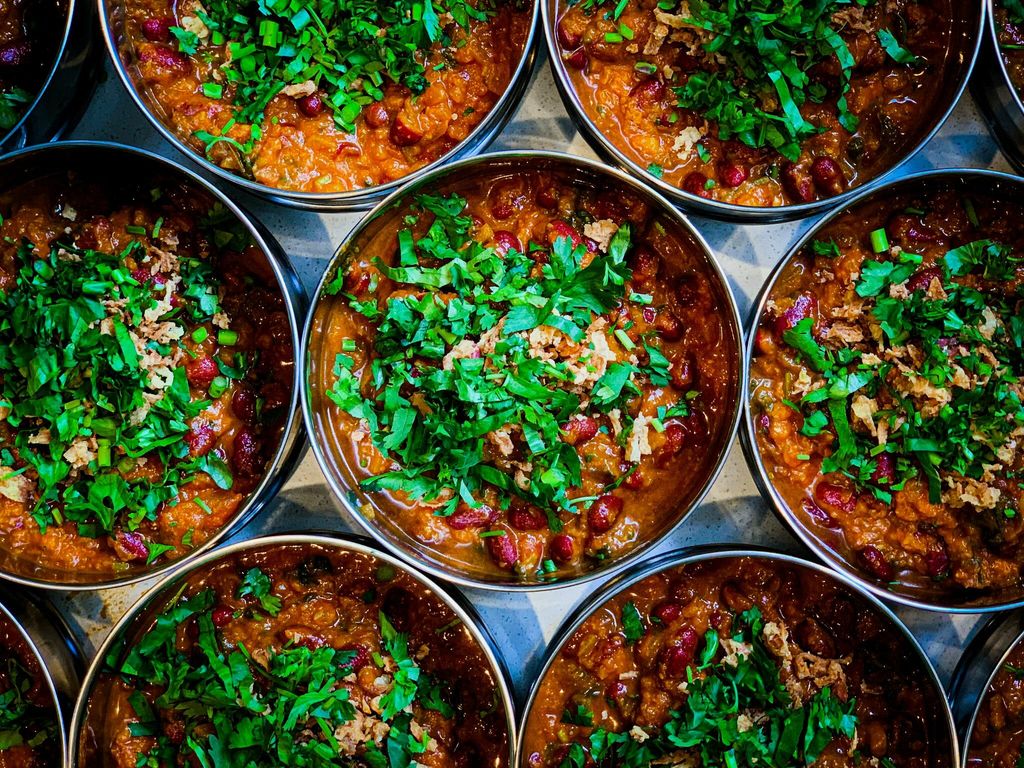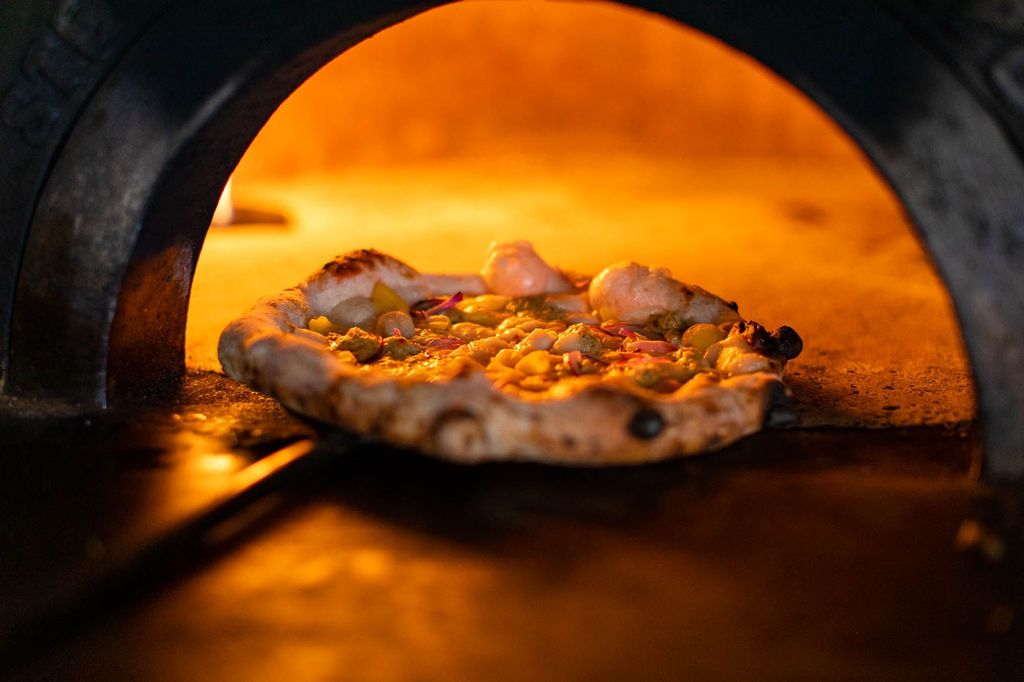 Italian Influence
From pasta to pizza and seafood to sundaes, the Italians know how to conjure deep stomach contentment. Al Duomo and Donatello, are setting constant high standards for their authentic Italian dishes and offer a fantastic service for the little ens. Vegan's and pizza fiends will be pleased to hear that Purezza, Brighton's own 100% plant-based pizzeria has not one but two local restaurants, you can now find them in Brighton and Hove, actually.
 Here's our pick of local Italian restaurants.  
Roast-ess with the mostess
Brightonians are known for their love of the 'Sunday session', so there's no surprise that our city's roast bar is at an all time high. The hearty meal accompanied by good friends and maybe a craft beer makes winter worthwhile and can add the comfort we crave during those bleaker months.
Step aside Aunt Bessie, the gloves are off with this list of the top 20 BRAVO best roast royalty!
Here we have a list of some more of our favourite roast serving venues in Brighton, Hove and Sussex. And if you're craving the comfort of a plant-based calibre then head to our vegan roast page for what you need.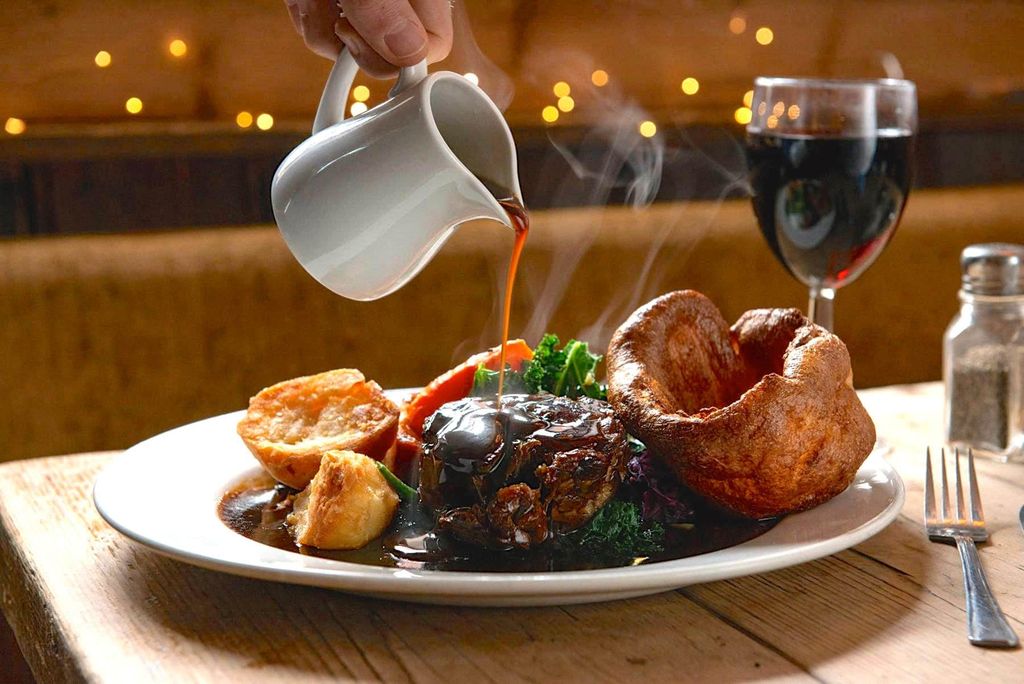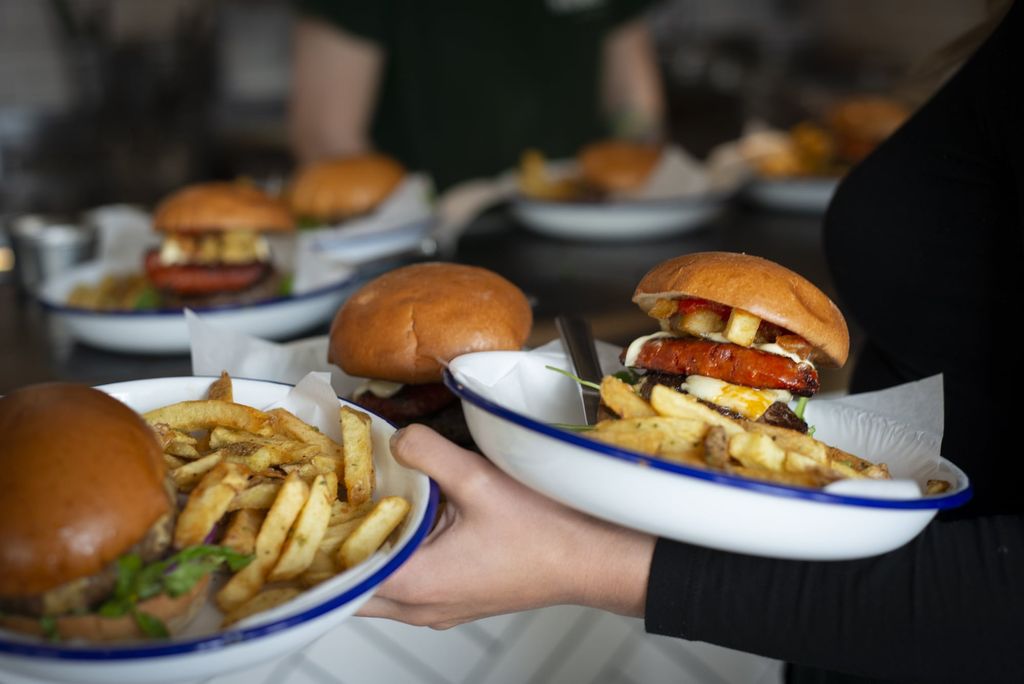 Boss burger
Come rain or shine there's always time for a comforting and indulgent burger with your buddies. We're not short of venues serving the bun and patty treat, but knowing where to find the boss of all burgers is not always straightforward. Fortunately for you, we've taken several for the team and have narrowed down the options to this bite-sized list of venues that serve burgers that are worth more than a bite. We've also put together a guide to the city's best plant-based burgers, so if you're not in the mood for moo, this is the one for you