Restaurant Brighton's guide to
Top romantic restaurants in Brighton
Deciding where to take your date on that special first outing can be daunting. Maybe you're not new to each other but you need something new, somewhere different for date night? Here we've set out to resolve your "where to go?" woes by listing all the choice venues for your romantic rendezvous.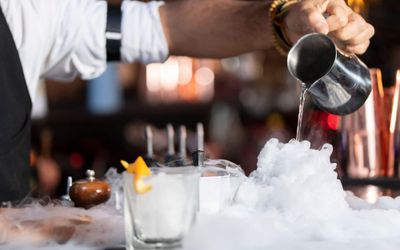 Bohemia bar is tucked away in the Lanes, almost missable from the front but opening up inside to three floors and a roof terrace. The interior is stylishly decked out with a gothic opulence, so it's a bit like going to a modern-day party in an old European castle. Cocktails are an event at Bohemia, featuring dry ice, pyrotechnics and of course plenty of premium quality booze.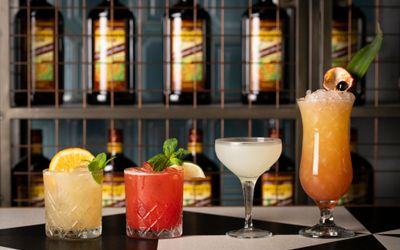 Head to Rum Kitchen for a fun-filled start to your romantic evening. They have brought the exotic flavours of the Caribbean to Brighton and amplify the upbeat and iconic anthems of the culture. This spacious and modern Lanes based restaurant-bar serves quintessential Caribbean cuisine, the atmosphere is vibrant and elevating and the cocktails sensational. Opt for one of the rum-based varieties – you won't be disappointed!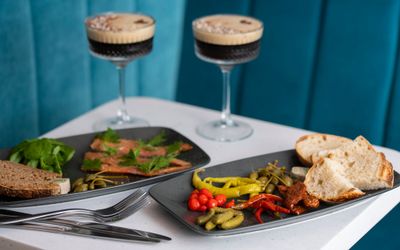 Woo the heart of your loved one at 2 Church Street. This stunning, intimate and independent cafe is a luxurious setting for a romantic outing. Idyllically located next to the pavilion gardens and in the heart of the North Laine, it is hard not to fall in love with (or, at) this spot. Specialising in rare spirits, namely rum and mescal, creatively and expertly crafted cocktails and fine wine. And while you work your magic, graze on the sharing plates that showcase prime, seasonal and local produce?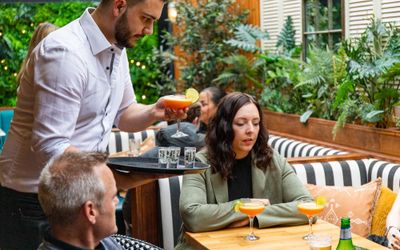 If a trip to the city of love is off the cards for your date night then the next best thing may well be Paris Wine Bar in Hove. There's a lovely intimate feel to the darkly decorated and comfortable bar-restaurant. The menu is modern British tapas, perfect for sharing with around three plates per person being about right. The extensive wine list has options by the glass or the bottle with a focus on quality while keeping the price range suitable for all types of occasions.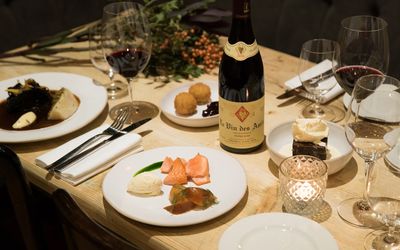 If you're looking for a restaurant to impress someone special then Wild Flor is a great option. With its French elegance, luxurious food and world-class wine list, Wild Flor offers its guests a space to enjoy a truly romantic dining experience. The team have known each other for many years, coming from a background of the acclaimed Gingerman Group, and it is this that shows in their polished and seamless approach to dining. So, rest assured that you'll be in good hands.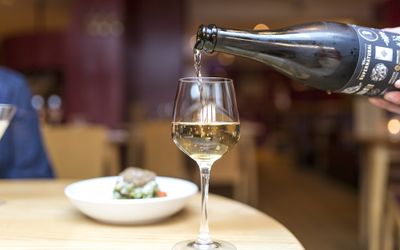 Treat your loved one to lunch or dinner at Brighton's restaurant royalty, Terre a Terre and you'll be guaranteed Brownie points for effort. This Lane based restaurant has been the pioneering go-to destination for elevated vegetarian cuisine in Brighton since 1993 and has received Micheline approval for their efforts. If the sound of 'no fuss fine dining' on modern British dishes and supping on organic wines tugs on your heart strings, then book now for ultimate vegetarian indulgence.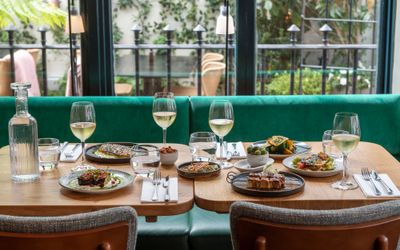 Dubbed as the place for grown-up socials, Burnt Orange is the youngest sister in the triad of acclaimed Brighton restaurants, including The Coal Shed and The Salt Room. Table reservations for here are in high demand. So, if you do manage to bag a reservation you can be pretty certain that your guest will be impressed. Expect sublime seasonal small plates of modern cuisine, a wine list that is second to none and cocktails crafted with exemplary expertise that'll have you back in line in no time!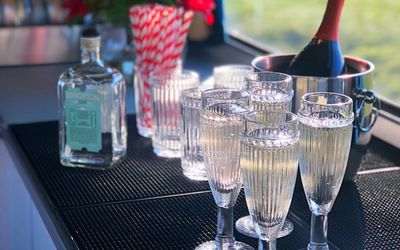 Brighton Regency Routemaster provides a romantic setting that's out of the ordinary, beautifully nostalgic and downright delicious. Take a ride in their stunning restored 1960s Routemaster and experience Brighton's most iconic and historic sites, while being serenaded by 60s classics. Savouring a traditional British afternoon tea on an original Routemaster will certainly be a date to remember. The afternoon tea is made up of lashings of homemade sweet pastries, savoury patisseries, cakes and sandwiches. They're available for all dietary requirements and to top off, you'll have the option of adding the extra fizz of Prosecco or a Brighton Gin cocktail, to accompany your journey.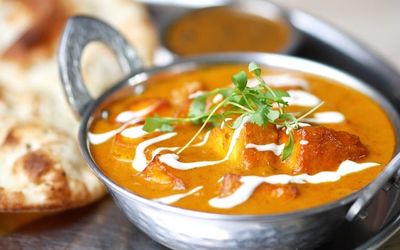 Curry Leaf Cafe has two restaurants, for something more off the beaten track, and to show off your knowledge of Brighton's treasures, head east of the Pavilion for Curry Leaf Cafe Kemptown, it's the smaller of the two venues and offers a tapas style dining experience with a more playful exploration of India's cuisine. Curry Leaf Ship Street is just as much a gem in the city, albeit more centrally located one, with a host of awards this relaxed cafe holds nothing back on delivering great flavour. Both restaurants serve a host of swoon-worthy cocktails that bring a hint of Indian flavour to well-known classics.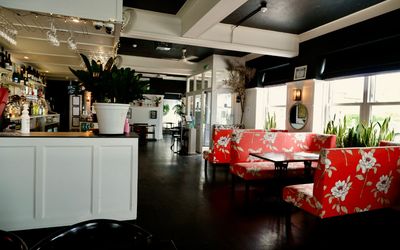 We're in the mood for love and want somewhere low key but special and near the sea to host the romantic rendezvous. Where is there? DaddyLonglegs is where! Head to this sea facing restaurant bar in Kemptown and woo your love with international small plates and natural wines near the sea. If your intended likes seafood then head here on Fishy Fridays for an à la carte offering of whole fish and seasonal sides.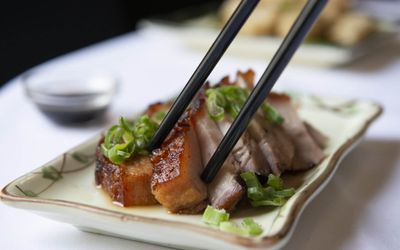 There's Chinese… and then there's Gars. Nestled amongst the busy eateries on Prince Albert St (opposite Brighton Town Hall) this little delight has been around for years (1983!) and has a loyal following amongst Brightonian foodies. The sultry, lantern-lit interior casts a warm feeling over diners upon entry and the staff exude an air of friendly professionalism and knowledge. Described as 'Asian fine dining'one of the most popular dishes on the menu is Dim Sum, small individual plates of food that have been steamed, baked or fried – order a selection and get sharing!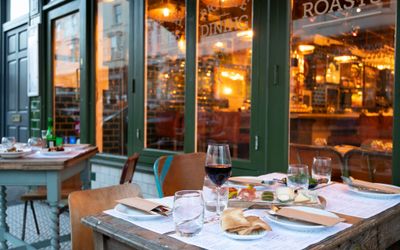 Swing down to Market in Hove with your amor for a truly romantic dining experience. Sit side by side at the bar and watch hospitality theatrics whilst sipping on a cocktail del dia, or opt for a more intimate restaurant table where you and your date can spend hours sat eye to eye, sharing tapas-style small plates and bottles of succulent vino. Wednesday evenings at Market are marked as Date Night – where you and your guest can enjoy a special set menu designed for two for only £25 each!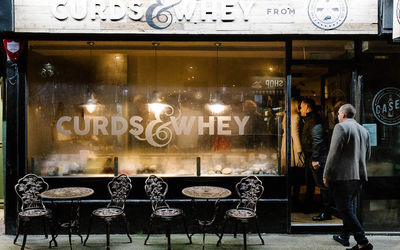 Located on the popular throng of Hove High Street and offering a specialist menu of first class wine, cheese and charcuterie. Cases, Curds and Whey was set up by a dream team of chef Phil Bartley and sommelier Steve Pineau. You can rest assured that the dining experience here is one worthy of your intended. The deli style layout, vast variety of nibbles and tipples and the intimate setting may lure you into a long and leisurely experience, perfect for grazing on while you really get to know each other.
Restaurants with accomodation