Restaurant Brighton's guide to
Top romantic restaurants in Brighton
This is it – your one chance to make a great impression on your first date. But where to take them? Whether you're out to impress with a fancy meal, or looking for something a little more relaxed or perhaps even quirky, we've put together our choice of the best romanic restaurants Brighton, guaranteed to score you date number two!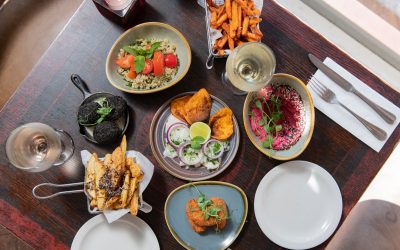 Bohemia bar is tucked away in the Lanes, almost missable from the front but opening up inside to three floors and a roof terrace. The interior is stylishly decked out with a gothic opulence, so it's a bit like going to a modern day party in an old European castle. Cocktails are an event at Bohemia, featuring dry ice, pyrotechnics and of course plenty of premium quality booze.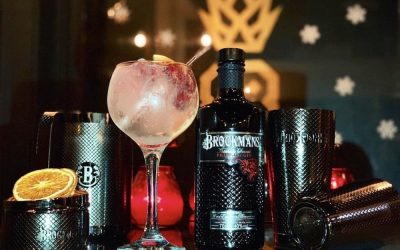 The Golden Pineapple is hidden away in the Lanes, with modest understated cool vibes, dark interiors and a little bit of retro kitsch chic going on. The cocktail menu is concise, but you can go off piste (but really you don't need to, they're great). Food is provided by Mexican kitchen, Tlaloc, to spice things up a bit. 
Duncan Ray's Little Fish Market is one of Brighton's most esteemed restaurants. The tasting menu is refined and creative, the restaurant itself has only 20 covers and, unusually for a restaurant of this size, the table is reserved for the diners for the whole night. So you can really take your time and even linger a while after, over wine conversation.
The scale of the set-up in conjunction with the scale of the reputation means The Little Fish Market is one to be planned in advance, don't call up on February 12th expecting to reserve a table for Valentine's day.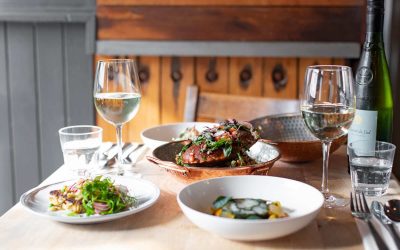 The Urchin pub in Hove is a spot for lovers who are lovers of craft beer and seafood. This little independent is a gem in the city, loved locally and nationally. The basement micro-brewery produces Willy Wonka style concoctions for adult consumption that regularly change, as well as a host of guest independent ales and beers. While The Urchin is serious about good beer and good seafood, this is also a really joyous place to go, no pretences, just good living.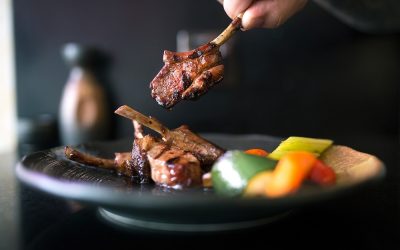 Kujira is a robatayaki grill restaurant which uses marinades and high heat live colas to produce intense and sensational flavours. Decked out in black and gold, the venue is super stylish and cool. Small plates are great for sharing in a tour de force of flavour, matched with their signature cocktails. Situated on Preston Street, we recommend topping or tailing your visit with a trip to GunHo bar just a few doors down.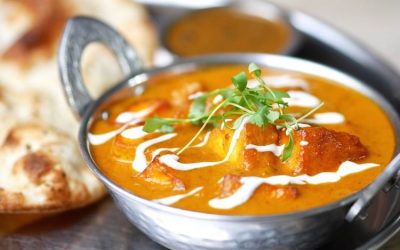 Curry Leaf Cafe has two restaurants, for something more off the beaten track, and to show off your knowledge of Brighton's treasures, head east of the Pavilion for Curry Leaf Cafe Kemptown, it's the smaller of the two venues and offers a tapas style dining experience with a more playful exploration of India's cuisine. Curry Leaf Ship Street is just as much a gem in the city, albeit more centrally located one, with a host of awards this relaxed cafe holds nothing back on delivering great flavour. Both restaurants serve a host of swoon-worthy cocktails that bring a hint of Indian flavour to well-known classics.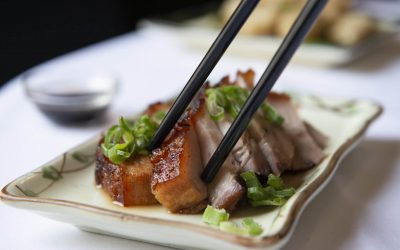 There's Chinese… and then there's Gars. Nestled amongst the busy eateries on Prince Albert St (opposite Brighton Town Hall) this little delight has been around for years (1983!) and has a loyal following amongst Brightonian foodies. The sultry, lantern-lit interior casts a warm feeling over diners upon entry and the staff exude an air of friendly professionalism and knowledge. Described as 'Asian fine dining'one of the most popular dishes on the menu is Dim Sum, small individual plates of food that have been steamed, baked or fried – order a selection and get sharing!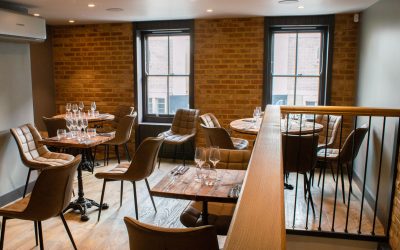 At TEN in the North Laine is a perfect date destination before a trip to the nearby Corn Exchange of Theatre Royal. The welcoming interiors are classically styled, with forest green walls, deep comfy chairs and quality tableware. The menu is seasonal and ever-changing. Small sharing plates each focus on a single main ingredient which is creatively finessed. With around four to five plates adequately giving two people a delicious exploration of the menu. The wine list is equally impressive, with fine wines to suit all tastes levels of 'good impression'.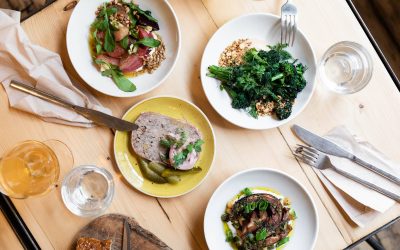 Plateau mixes simple, locally sourced, ingredients cooked with a passion for taste and marry these with a selection of dazzling cocktails and fun-packed 'low intervention wines. Like the food, the ambience is laid back, effortless style with an eclectic mix of background beats. It would be really hard to not look good on a date here.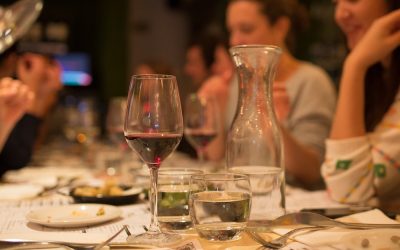 Swing down to Market in Hove with your amor for a truly romantic dining experience. Sit side by side at the bar and watch hospitality theatrics whilst sipping on a cocktail del dia, or opt for a more intimate restaurant table where you and your date can spend hours sat eye to eye, sharing tapas-style small plates and bottles of succulent vino. Wednesday evenings at Market are marked as Date Night – where you and your guest can enjoy a special set menu designed for two for only £25 each!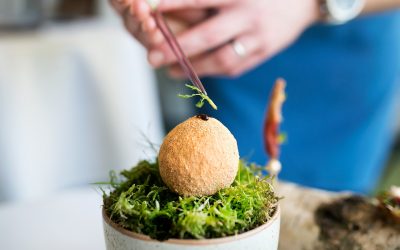 Restaurant Interlude was open for less than a year before being awarded a Michelin Star. The tasting menu is inspired and largely sourced from the surrounding gardens, with incredible creativity, taste and flavour. A visit to Restaurant Interlude is guaranteed to be one you'll remember for a lifetime.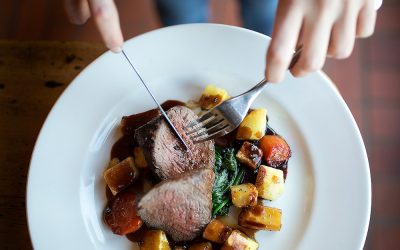 The Sussex Ox offers local craft beer, natural wine, seasonal cocktails and a menu made up from ingredients from their own organic farm just over 2 miles away. The lunch menu consists of some of our favourite pub classics from sausage and mash to ox liver and bacon. The evening menu brings a more refined gastro style menu focussing on flavours from the farm. In the winter a roaring log fire welcomes you to settle in for a cosy evening and in the summer, an extensive beer garden offers some of the best South Downs views in Sussex.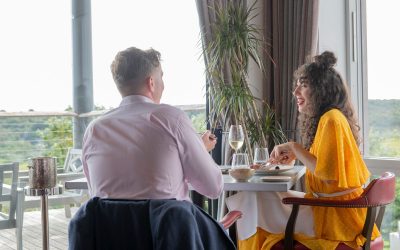 Rathfinny offers a unique experience to its guests who can enjoy an educational afternoon tour of the beautiful vineyards, or walk the scenic Cradle Valley footpath, completing their afternoon with lunch at the Tasting Room Restaurant where local and seasonal cuisine awaits. The exceptional produce of Sussex shines in the menu which is finessed with Asian and Iberian influences.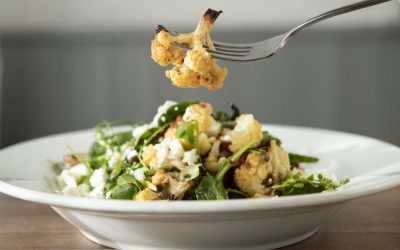 Morleys Bistro in Hurstpierpoint offers a complete package for a romantic break with Bed and Breakfast also available. The menu is modern European with a strong emphasis on locally sourced, quality ingredients. Hurstpierpoint and the surrounding areas have plenty to explore, from arts and crafts and antique shops to local nature walks and vineyards, making for a complete weekend break.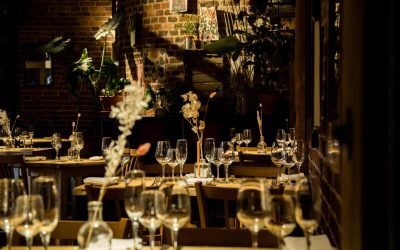 If you're looking for a destination restaurant that exudes romance, passion and exquisite attention to detail, then look no further than Kokedama. Set in the historic Lewesian landmark, The Needlemakers and brought to you by the acclaimed team behind the multi award-winning pub The Roundhill. Kokedama is the first exclusively plant-based modern dining restaurant in Lewes. It offers guests a truly unique dining experience, from a seven-course tasting menu or a paired wine tasting menu to and a la cart offering that'll certainly dazzle your date. Kokedama is one of those restaurants that you really must visit at least once in your life but we're pretty confident that it will end up being, at the very least, a yearly date destination. .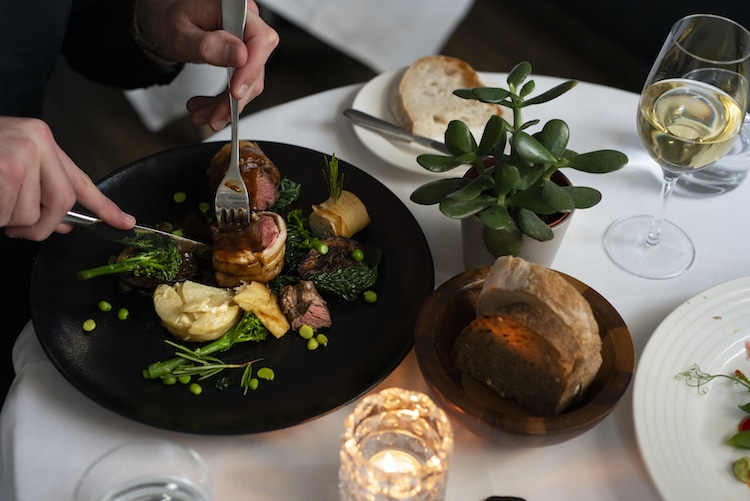 Want to know the latest food & drink news for Brighton & Hove?
Add your email address below and we will send you our newsletter every two weeks.
(Being respectful of your data and privacy is really important to us, always has and always will be.)