Restaurants Brighton guide to
Brighton Nightlife 
Welcome to the ultimate guide to Brighton nightlife! 
As one of the most exciting and visited destinations in the world, Brighton is renowned for its vibrant
seafront
, bustling
clubs
, incredible
restaurants
and backstreet
cocktail bars
offering unique experiences. Get ready to immerse yourself in the electrifying atmosphere and unforgettable experiences the Brighton nightlife has to offer!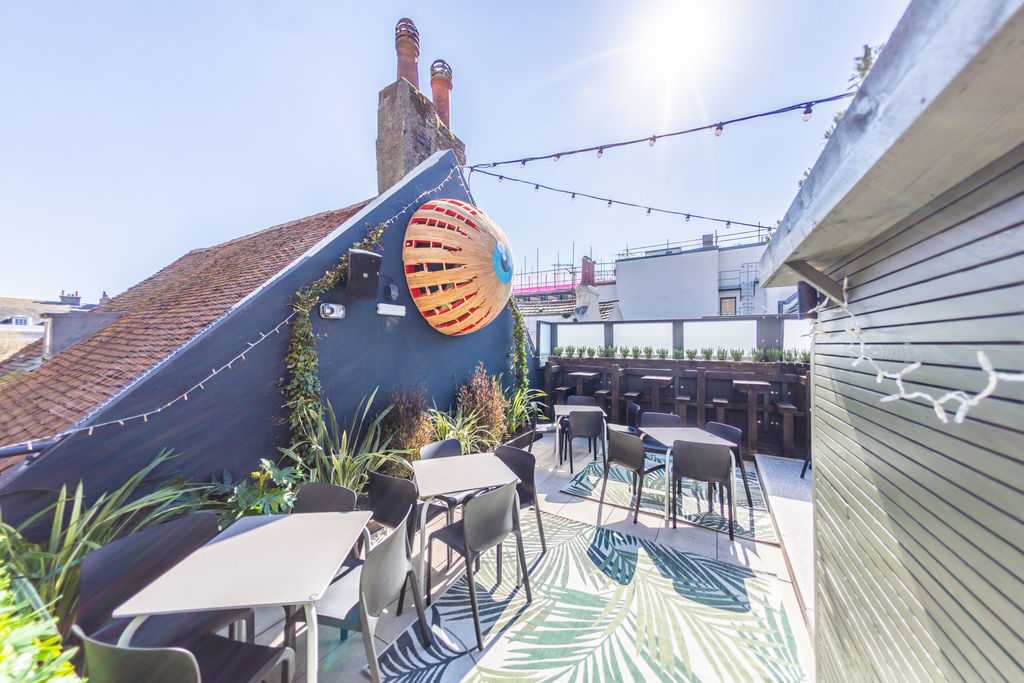 The Brighton Nightlife Guide to Clubs
Welcome to the electrifying world of nightclubs in Brighton, where the party never stops! Explore the best Brighton nightlife the city has to offer, from the pulsating Brighton night clubs along the seafront to the vibrant venues on West Street, Pool Valley, and Kemptown.
Embrace the rhythm, dance the night away, and soak up the contagious energy that fills the air. Brighton's nightlife scene is second to none, with each club, late bar or pub offering a unique experience. Favourites include Oculist, Bohemia, The Black Lion and The Mesmerist. Whether you're a dance enthusiast, a live music lover, or seeking a wild night out, Brighton's clubs have it all. Get ready to revel in the city's vibrant nightlife and create unforgettable memories on the dancefloor.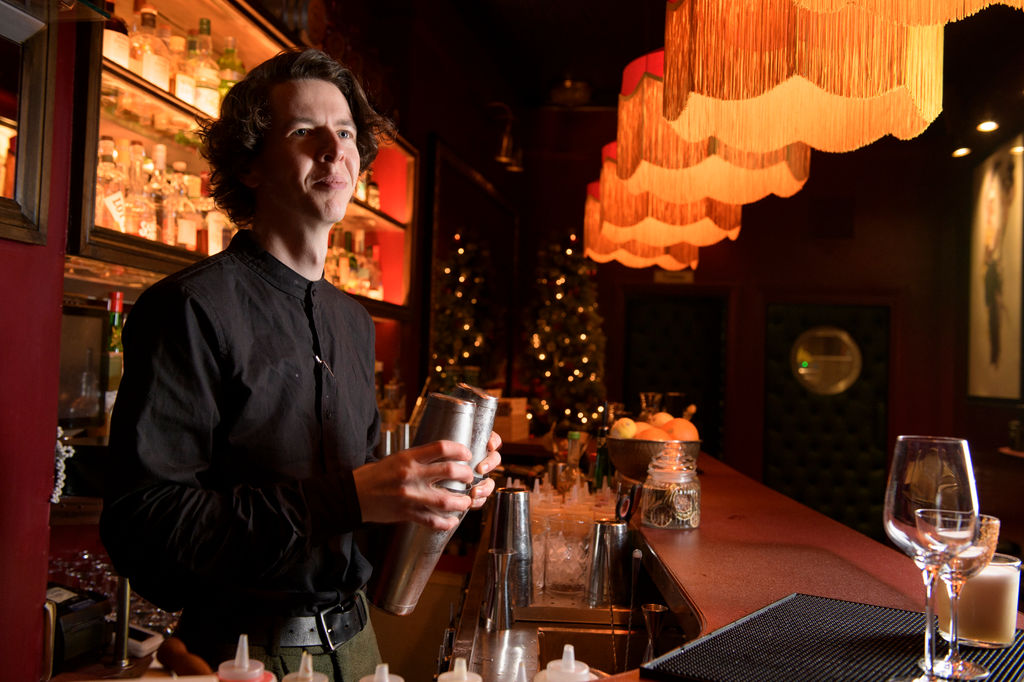 Cocktail Bar Favourites | Brighton Nightlife
Welcome to the vibrant world of cocktail bars in Brighton, where creativity and mixology skills shine!
Discover the cool places like Bar Valentino on New Road, the delightful concoctions of Brighton Cocktail Company at Seven Dials, the quality ambiance of Gung-Ho on Preston Street, and the charm and allure of Bohemia in the Lanes.
These incredible spots are a testament to the city's thriving cocktail scene. For neon lights and burgers, head to Meatliquor, for a colourful experience don't miss Arcobaleno, or head to the Permit Room for some Indian small plates with a cocktail and live DJ to soundtrack your evening.
Enjoy award-winning food, cocktails and weekend DJs at the renowned Burnt Orange. With countless options, each bar offers a unique vibe and allure, making the Brighton nightlife a cocktail lover's paradise.
Pictured – Bar Valentino
BEST Brighton Seafront Bars
Welcome to our Brighton's seafront bar extravaganza, an important part of anyones Brighton nightlife experience.
Get ready to experience the city's finest watering holes, all nestled along the picturesque seafront that is Brighton Beach.
Start your evening with sundowners and live summer DJ sets at Ohso Social, followed by breathtaking West Pier sunsets and delightful cocktails at Lucky Beach Cafe. For a touch of LA style, head to New Club opposite the i360 tower and enjoy their diner vibes, craft beer and cocktails. Indulge in culinary delights at Brightons incredible new food hall called Shelter Hall, featuring the vibrant Skylark bar and their seasonal igloos.
Experience the grandeur of the Metropolitan Hotel Bar or soak up chilled-out vibes at Rockwater in Hove. 
Pictured: OhSo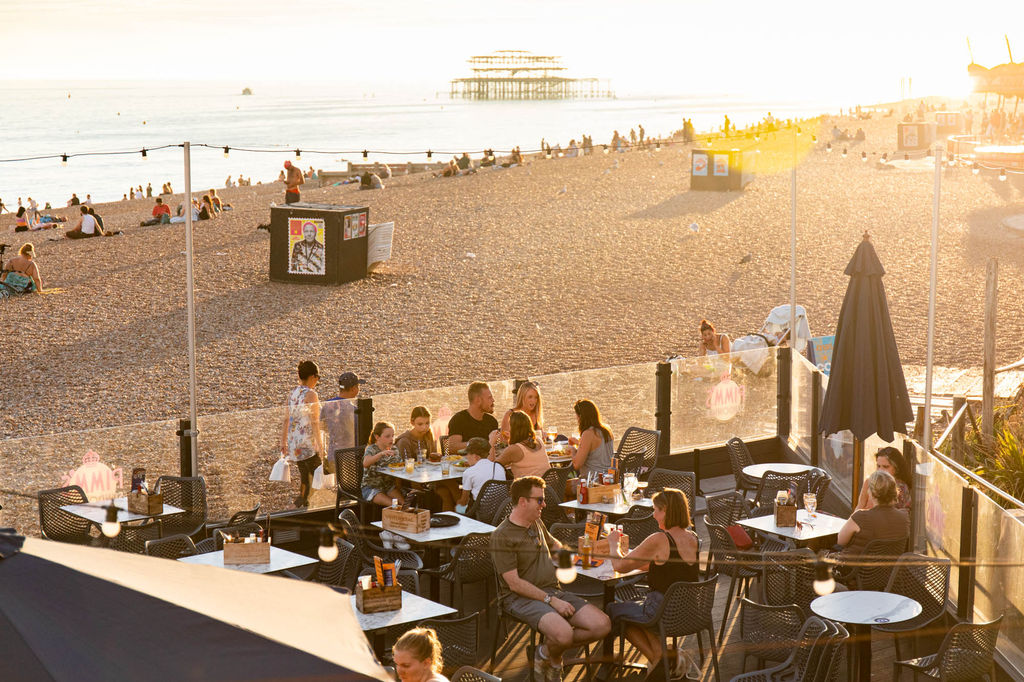 Brighton Nightlife | Calendar of events
Brighton and Hove offer a diverse range of food and drink events to suit every taste and preference. From city-wide celebrations like Brighton Pride and the Brighton Festival, to intimate supper clubs and sophisticated wine tasting tours, there's something for everyone.
Drag brunches add a touch of fabulousness, while cocktail masterclasses and craft beer festivals promise exciting libations. Whether you're seeking a lively night out or a refined culinary experience, our food and drink monthly round-up highlights the best events in the city. Check it out and discover the perfect occasion to indulge in Brighton and Hove's vibrant food and drink scene.
Pictured – Drag Brunch at the Metropole Bar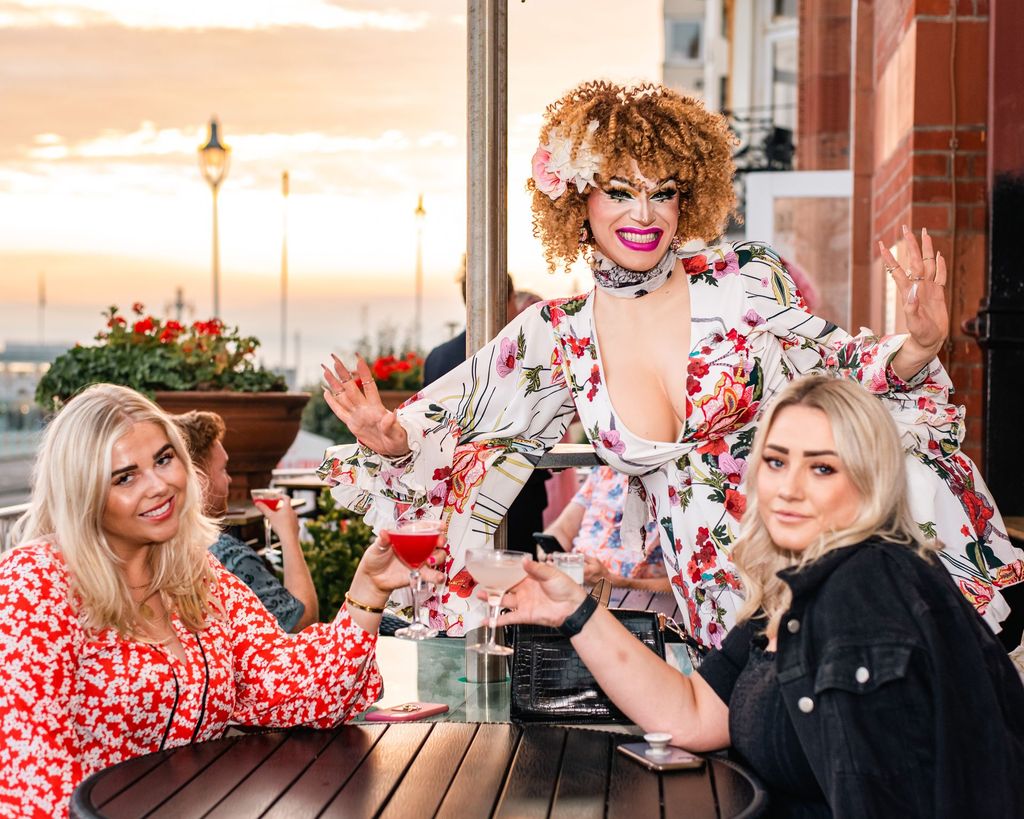 LGBTQ | Brighton Nightlife
Welcome to the vibrant and diverse world of gay bars in Brighton! Our Brighton nightlife guide is here to help you navigate the best LGBTQ+ bars in the city, ensuring you have an unforgettable experience. Brighton's gay village, centered around St. James's Street in Kemptown and one of our favourites Arcobaleno, offers a myriad of lively LGBTQ+ bars and pubs.
Additionally, Hove boasts its own enclave of offerings for a varied and inclusive night out. From cosy Hove pubs to high-energy dance venues, we've handpicked the finest spots where countless good times have been shared.
Get ready to embrace the welcoming atmosphere and celebrate with the LGBTQ+ community in Brighton's most exciting venues!
Pictured – Arcobaleno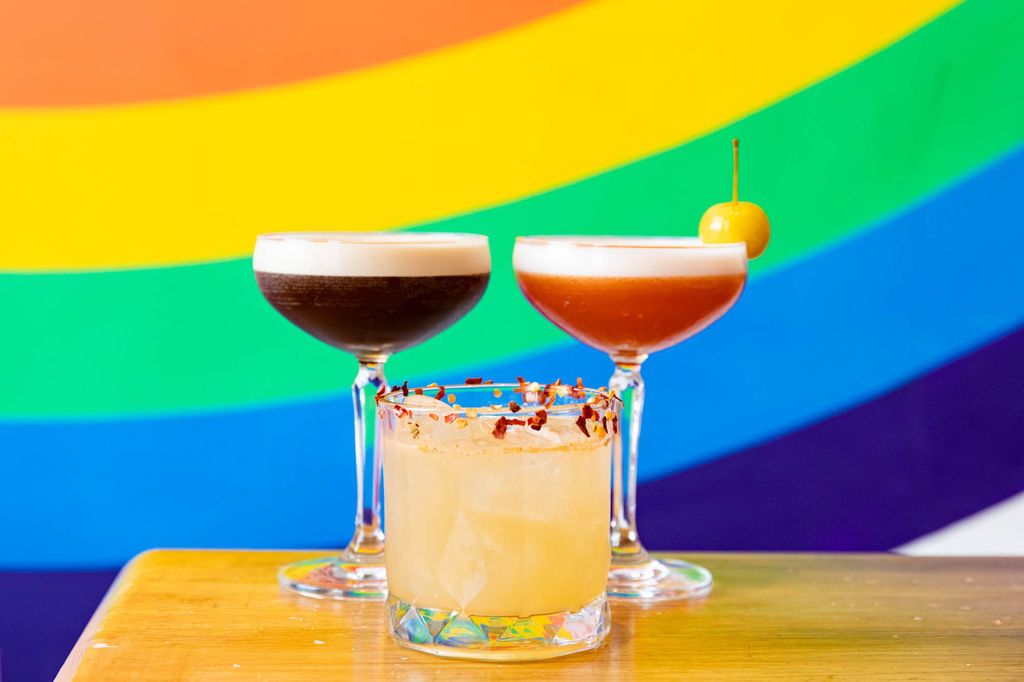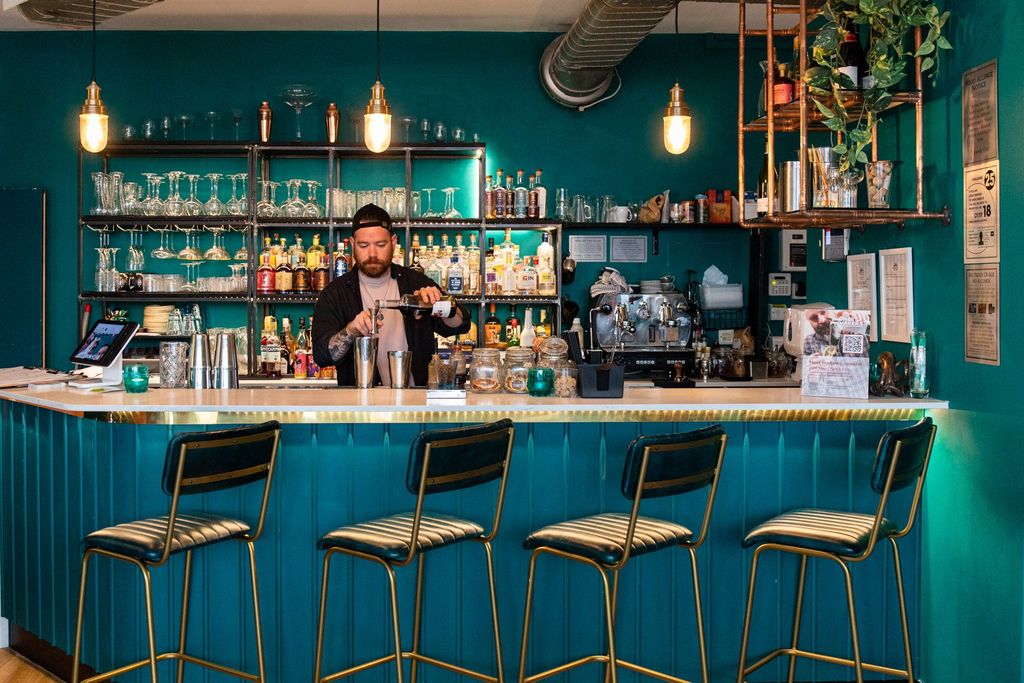 Top 3 For Cocktails 
Here are the BRAVO top three cocktail bars in Brighton and Hove.
1. Plotting Parlour: Located close to the seafront, Plotting Parlour offers a sophisticated and vintage-inspired Brighton nightlife. 
2. Bar Valentino: Situated on New Road, Bar Valentino exudes old-school glamour with a modern twist. The bar's vibrant and lively ambiance makes it a popular spot for socialising. Their signature cocktail, "Valentino's Kiss," features a blend of raspberry vodka, Chambord, and cranberry juice, resulting in a fruity and indulgent delight.
3. Twisted Lemon: Twisted Lemon offers a chic and contemporary setting. Their signature cocktail, the "Twisted Mojito," elevates the classic with a unique mix of rum, lime, fresh mint, and a splash of elderflower cordial, delivering a zesty and invigorating taste. 
Pictured – Brighton Cocktail Company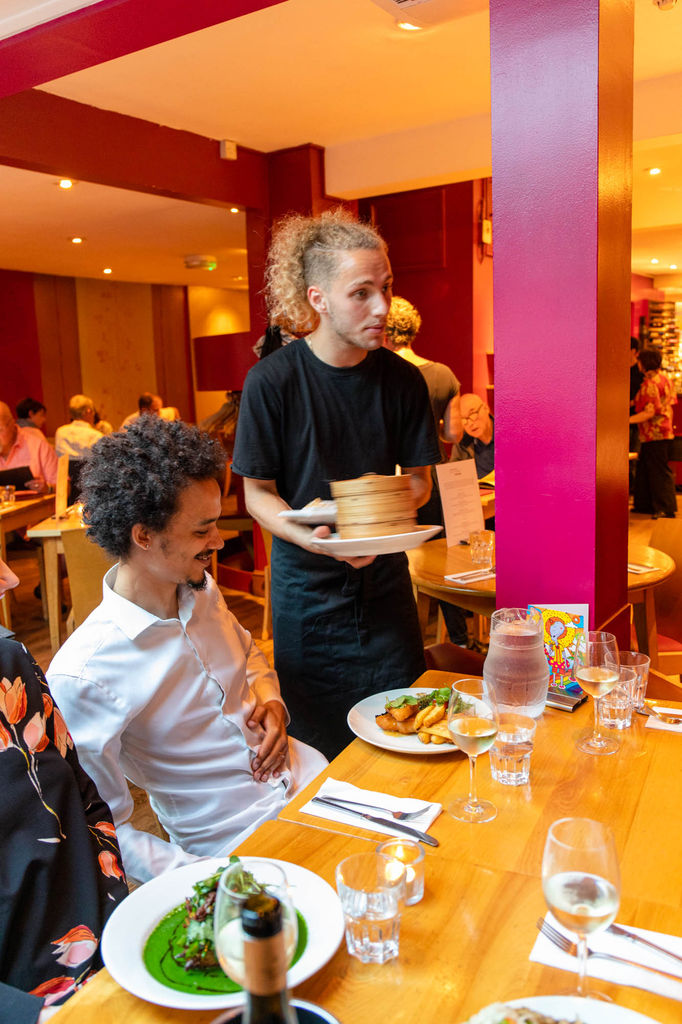 Award Winning Brighton | Top 20 Restaurants
The BRAVO Awards celebrate the top 20 restaurants in Brighton, showcasing the city's vibrant culinary scene. In 2023, the prestigious title was awarded to the outstanding winner. These restaurants offer a diverse range of cuisines, from traditional to innovative, and many of them have a bar or drinking element attached, making them perfect destinations for both dining and enjoying a drink. With several establishments featured with Michelin bibs, AA rosettes, and recognition in the Good Food Guide, these dining spots promise exceptional experiences for food enthusiasts and connoisseurs alike.
Explore Brighton's Brighton nightlife culinary delights and indulge in a feast for the senses. Here are 3 outstanding restaurants from the list where pre-booking is imperative. 
1. Terre à Terre: A pioneer of modern vegetarian cuisine in Brighton, Terre à Terre offers an innovative and indulgent dining experience appealing to both vegans and non-vegans. The restaurant's accessible location in the heart of Brighton Lanes and a secluded terrace at the rear add to its charm.
2. The Little Fish Market: This classy restaurant in Hove boasts a Michelin Guide listing, 3 AA Rosettes, and an 'Exceptional' rating in the Good Food Guide. Chef Duncan Ray's creative seafood dishes highlight locally sourced produce and celebrate the flavors of the sea. The intimate setting and personal attention from the chef create a memorable and immersive dining experience.
3. Moshimo: Known for its exceptional sushi and Japanese cuisine, Moshimo is a sushi lover's paradise. Featured in the BRAVO Awards and recognised with numerous accolades, Moshimo's dedication to sustainability and ethically sourced ingredients sets it apart. The lively atmosphere, skilled chefs, and extensive sake selection make it a must-visit spot for Japanese food enthusiasts.
Pictured Terre à Terre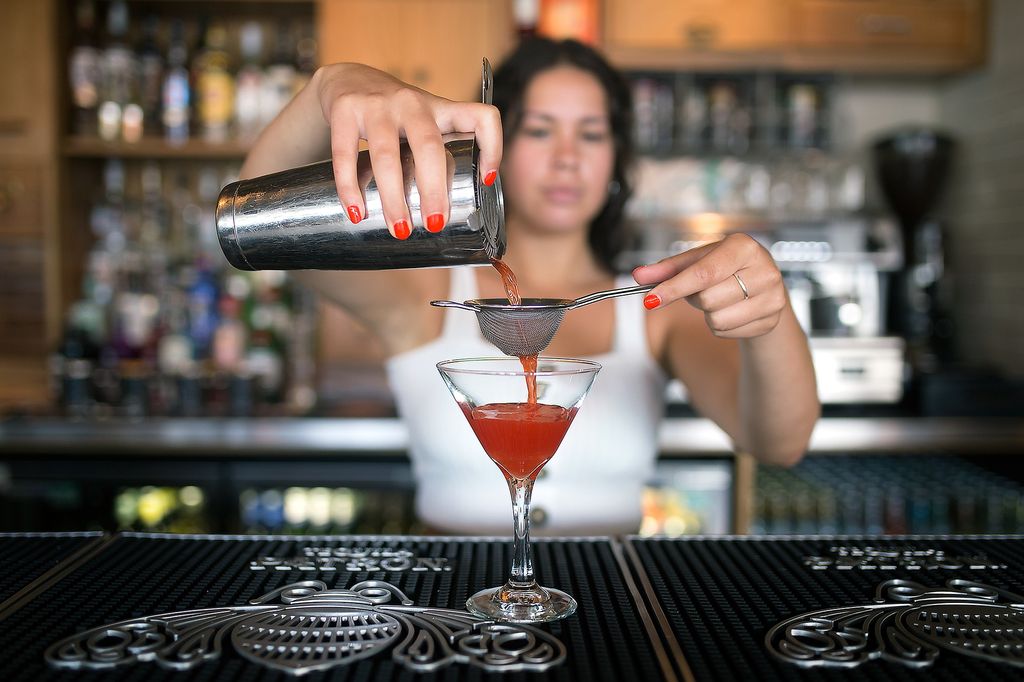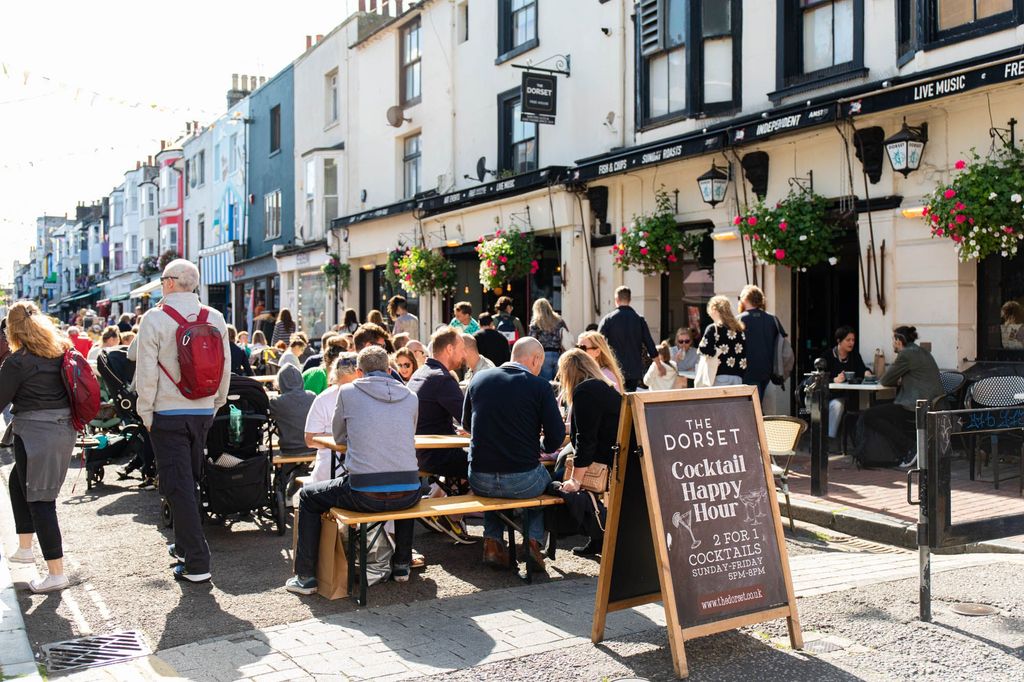 Discover the Craft Beer Hotspots
Craft beer has become a cornerstone of Brighton's vibrant nightlife, catering to discerning ale enthusiasts. For those seeking the finest pints and ales, there's no denying the beauty of craft brews. Our craft ale house roundup highlights must see venues like The Urchin in Hove, boasting its own microbrewery and a delectable shellfish pairing.Alternatively, Curry Leaf Cafe tempts with South Indian street food and an excellent beer selection. These are just a taste of the many options in our comprehensive craft beer guide, offering a plethora of exciting choices for craft ale lovers to explore and savour.
Pictured – The Urchin in Hove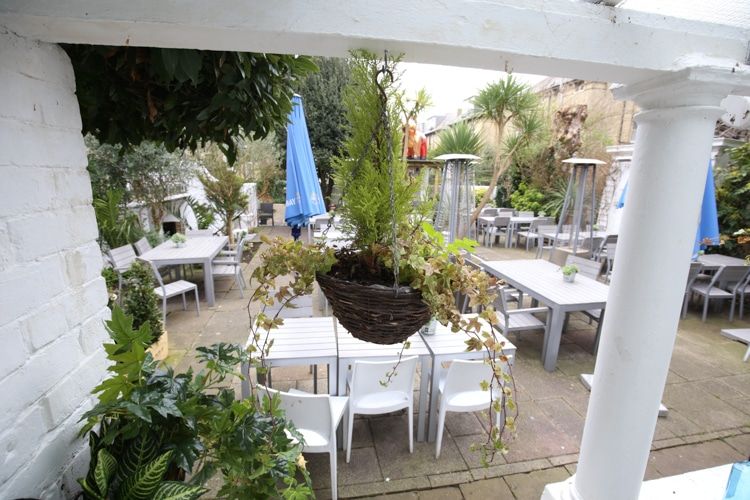 Beer Gardens
Welcome to our round-up of the best beer gardens in Brighton and Hove, offering a diverse range of outdoor drinking experiences.
Enjoy the refreshing sea breeze and stunning views at the seafront and sea-facing beer gardens, or discover hidden boozers in Brighton back streets with craft beer bars and street-side terraces.
For those seeking a more tranquil setting, relax in the serene beer gardens shaded from the sun. And fear not, dog lovers, as there are plenty of dog-friendly city center pubs where you can enjoy a drink with your furry friend.
With such a variety of options, there's a perfect beer garden for everyone to savour the beautiful outdoors while sipping on their favourite brew.
Wine Bars
In this part of our Brighton nightlife guide, where we'll take you on a journey through some of the finest wine bars in the city.
For wine enthusiasts, there's no shortage of options to enjoy a fantastic night out. Treat yourself to an award-winning wine list at Fourth and Church, or head to Cases in Hove for an impressive selection of wines. If you're in the mood for prime cuts of beef paired with exceptional wines, Carne and Latino America have got you covered. Discover the world of biodynamic and French wines at Mange Tout, or relish in Anglo-Spanish tapas with a curated wine selection at Market restaurant. Finally, experience the taste of the finest Italian wines at Pesca Trattoria.
These venues and many other Brighton and Hove wine bars, offer an unforgettable and delightful wine experience in Brighton and Hove.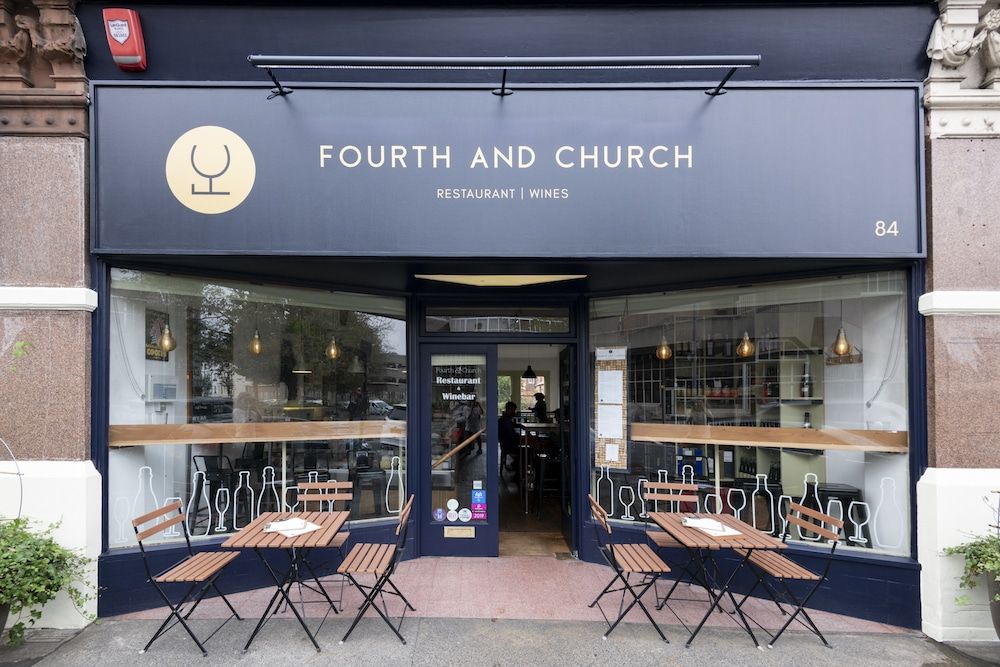 Roof top bars
This is our Brighton rooftop bar guide, your ticket to the most spectacular views elevated above the city.
Whether you're in the mood for sophisticated cocktails or simply crave a refreshing pint in the heart of the city, we've got you covered.From chic and stylish venues offering handcrafted cocktails to lively city center pubs, our guide will lead you to the best spots to sip and savour, all while taking in the breathtaking scenery. So, grab a seat at one of these rooftop gems and get ready for an unforgettable experience high above the bustling streets of Brighton. Cheers to a night to remember!