Restaurant Brighton's guide to
The best pancakes in Brighton
Eating pancakes only on Pancake Day is a thing of the past! Whether you're partial to a thin and crispy crepe or prefer a stack of the fluffy American favourites, there's a plethora of places serving a style to suit your personal pancake preference every day of the week. You just need to know where to find it.  
Luckily for you we do. Here we've listed the prime pancake spots in Brighton, Hove and Sussex.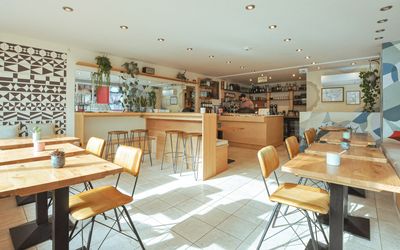 Indulge in a delightful stack of pancakes with delicious toppings at Vios Cafe, nestled in the charming historic Lanes. Whether it's breakfast, brunch, or lunch, they've got you covered for your pancake cravings. Treat yourself to the tempting Nutella with banana and blueberries, and if you're feeling indulgent, add a dollop of peanut butter. For a lighter option, savour Greek yoghurt with delightful toppings. Vios Cafe is here to satisfy your pancake needs with a range of scrumptious choices.