Restaurant Brighton's guide to
Alcohol delivery in Brighton
Our guide to local ales, quality wines and expertly mixed cocktails that you can have delivered to your door or pick up to take home.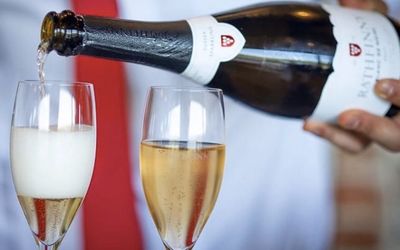 Rathfinny is located on a south facing slope of the South Downs National Park and produce some of the most amazing Sussex sparkling wine. The location of Rathfinny is perfect for growing their own Pinot Noir, Chardonnay and Pinot Meunier grapes. Mixed cases Sussex sparkling and still wines and Seven Sisters spirits can all be ordered online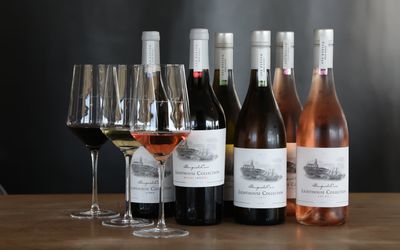 Mannings Heath Golf Club and Wine Estate in Horsham is part of the South African-owned Benguela Collection of fine wines. While the estate is set to produce its own English Sparkling the online shop sells the excellent South Cape wines. Available by the individual bottle and economic mixed and single cases.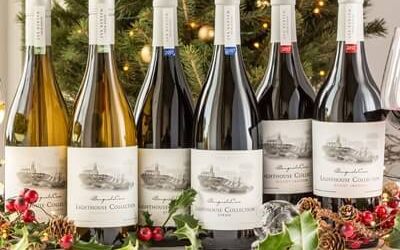 Leonardslee Gardens is a truly spectacular woodland garden located in Lower Beeding, Horsham. The addition of vines were added to Leonardslee Gardens in 2018 and their award-winning wines can be sampled seven days a week. These amazing wines are also available to purchase online and you can enjoy free delivery when ordering 6 bottles or more.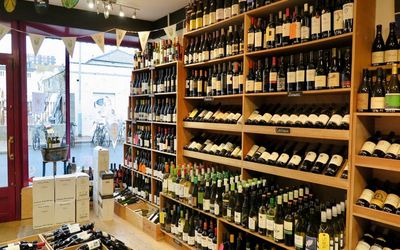 Butler's Wine Cellar, located on Queens Park Road, is into its fourth decade and can therefore claim the title of Brighton's oldest independent wine retailer. Butler's Wine Cellar offers reasonably priced wines which are carefully selected. Visit their online shop to view the wide range of wines which can be delivered to your door. Also included in their online shop are plenty of delicious beers and spirits.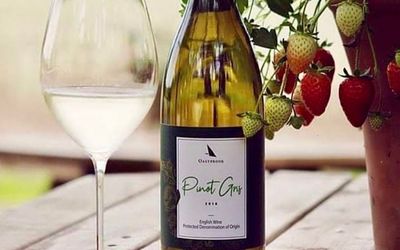 Oastbrook Estate is an English vineyard which is located in the Sussex countryside in the south of England. Oastbrook Estate's online wine shop allows you to discover and purchase award winning English wine which can be brought as single bottles, or in mixed tasting cases. In addition, you can now sign up to Oastbrook's wine club where you will receive quarterly cases of still and sparkling wines, all at exclusive discounted prices.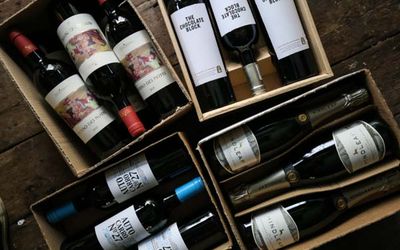 Seven Cellars Wine merchant has been delivering wines, beers and spirits to Brighton, Hove and the South Coast since 2015. An an importer, wholesaler and retailer they have focussed their operation on home delivery in the local area with free delivery on orders over £50. The price range covers every budget with many organic, low intervention and vegan wines available.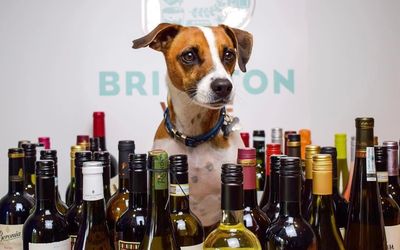 The Brighton Wine Co is an online shop who have an aim to deliver a unique experience and to ensure every one of their customers are made happy by drinking amazing wine. On the website, you can discover a huge selection of wines meaning there is defiantly the perfect bottle for everyone. The Brighton Wine Co is also offering free local delivery to anyone within a 5 mile radius of BN1
With the brewery based in Kemptown, Brighton Bier brews some of the most authentically Brightonian beers in town. Not only are they celebrated locals, they are famous internationally for scooping global awards for their beers, crafts and ales. Order online to enjoy at home. They deliver; Monday, Wednesday and Friday using the zero-emissions delivery service Zedify. When you pull the ring off that can and take a swig you can rest assured that you're drinking proper local spirited beers that have been brought to you keeping true to the green ethos of our city.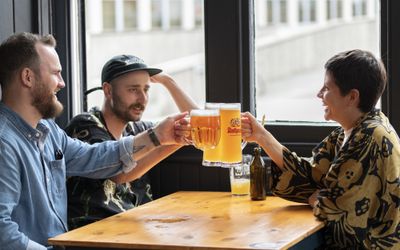 Bierhaus offers our city's beer enthusiasts an unparalleled selection of local, Belgian and German beers. That's no overstatement – they boast over 100 bottles and cans which are all available for takeaway. We say that this makes the Bierhaus one of the city's best off licenses for beer for all you connoisseurs.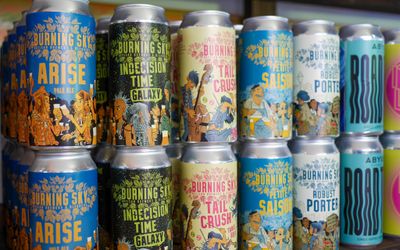 Curry Leaf Cafe is as well known for their wide selection of craft beers as they are for serving up award-winning South Indian curries and street food. And to help support local breweries during lockdown, Curry Leaf have devoted almost their entire 20+ beer lineup to Sussex-brewed beers from the likes of Burning Sky, Cloak & Dagger, Bedlam, Hand Brew Co, Good Things Brewing & Brighton Bier.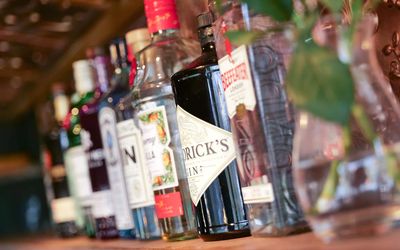 The Cleveland Arms is a community pub located in the Fiveways area of Brighton serving delicious pub classics. As well as being a foodie pub, The Cleveland Arms have a huge selection of alcohol which is currently available for delivery via Deliveroo and Uber Eats or collection from the pub seven days a week. Enjoy takeaway draught beer and ale, cider, gin and wine including a great selection of natural vegan wines.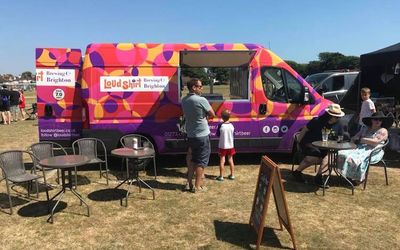 Loud Shirt Brewing Co. have a 10 barrel brewery operating out of Brighton concocting 6,000 pints of vibrant and delicious ales and beers every week. While the taproom and brewery are closed to visitors you can order for collection or delivery at a flat £10 fee via their web shop. Options include 16 pint draft beer boxes (that's £2.81 a pint!)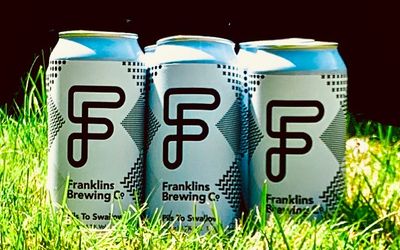 Franklins is a three-person microbrewery based in Ringmer, East Sussex. They have been brewing for eight years and produce vegan cask ales and keg beers striving to achieve drinkability and something for everyone. Franklins is currently offering a free home delivery service to Brighton and surrounding areas. 
Use our exclusive code RBFRANK for 10% off orders over £20.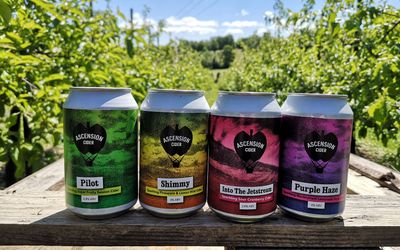 Ascension Cider has been a popular choice for the Sussex cider drinker since opening, entering our pubs and festivals in 2017. In response to the lockdown measures imposed in spring 2020, Ascension made their cider available direct to their customers by adding canning production. Four flavours were initially launched, including the most popular, and original Pilot. The canned ciders are all also slightly sparkling. 
You can get free shipping on orders of 24 cans with code CIDERNAUT.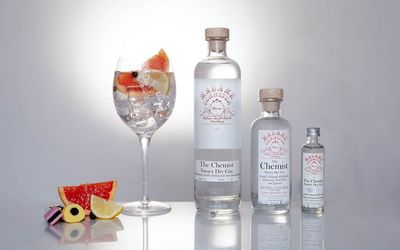 Madame Jennifer Distillery is a small urban distillery located in the heart of Hove. They distill, macerate and vapour infuse botanicals in different ways to carefully hand craft premium spirits. Madame Jennifer Distillery offer free delivery on their range of spirits including three different types of gin, a vodka, a coffee liqueur and a limoncello. Each bottle is made, filled and hand labelled in Poets Corner in Hove.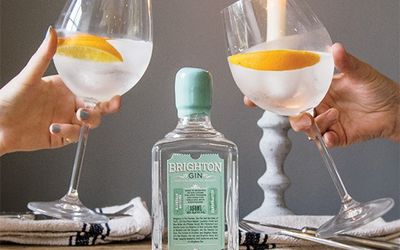 Each bottle of Brighton Gin is lovingly hand filled, labelled and waxed in their distillery which is only a stones throw away from Brighton Seafront. You can buy a range of different Brighton Gin products on their online shop including their standard 700ml gin bottle, Brighton Gin minis, tonics and even hand sanitiser. The hand sanitiser is made from a 75% ABV essence of Brighton Gin and purchasing one of these hand sanitisers allows Brighton Gin to donate as many bottles as they can to organisations in desperate need, such as the NHS, food banks and hospices. and is available in a hand sized bottle and a refill economy bottle to top up with.